DIY Potting Bench
Total Cost = $75
Time to Make: 1 Day
This build is modular, with lots of inside storage, removable sliding trays. We are known to like our summer shandy, and wine. So having a potting bench that disguises itself as a bar is nothing short of genius (and yes, honey I'm calling you out on this).
A summer or so ago our deck went through a bit of a transformation. Here is what our deck looked like, before:
The open wall was begging for something pretty. And my husband had just started setting up a woodshop in the garage and he was anxious to create something.
Meanwhile, I finished updating our deck…all we needed was the bench and our space was ready for entertaining.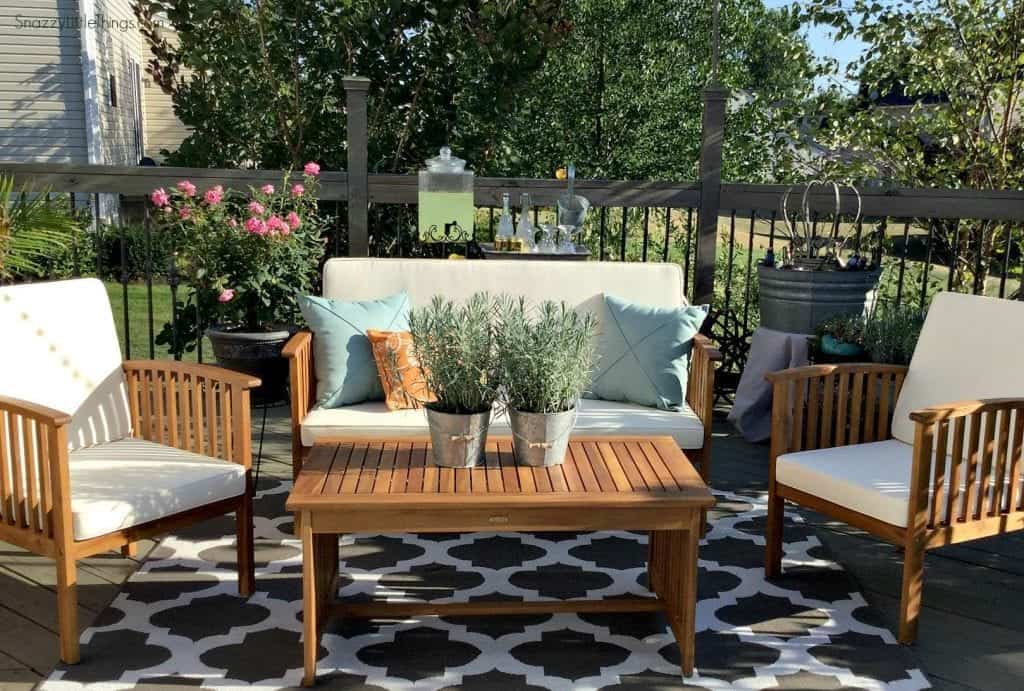 It's all pretty laid back and informal here with old washtubs filled with ice and Summer Shandy, so an informal entertainment buffet, coupled with a functional potting bench would serve us well.
My first glimpse of the bench. It was HUGE, which I loved. Funny how fast we can build things now that we have a functioning woodshop.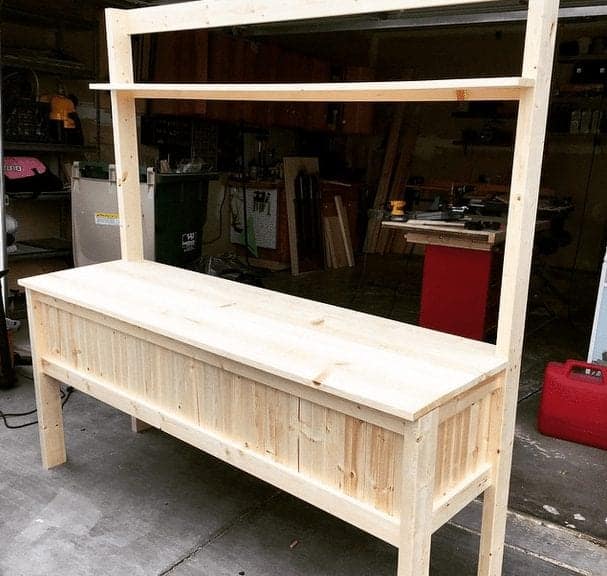 Free building plans are available to subscribers, you're welcome to subscribe to receive immediate access to my building plans library.
(Become a subscriber to access all of my free downloads)
Check back as we get more acclimated to our new woodshop.