So, I lumbered out of bed at 7:00 a.m. last Saturday…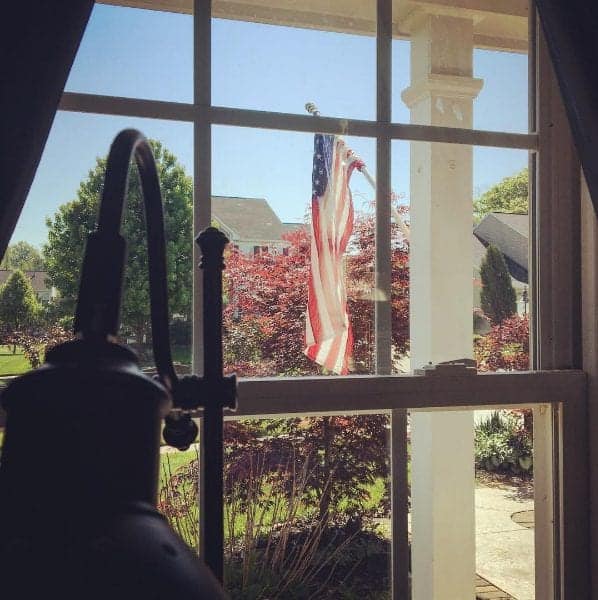 …I wasn't planning on it, but by 8:30, we were having a garage sale.
I blame this impulse on a lack of caffeine and me, pouncing on opportunity. A mob crowd had already formed in the neighborhood thanks to the "Community Garage Sale" sign — a sign that I had ignored all week. By 8:31 — my need to purge our storage area won, and I was standing in my driveway displaying full bed-head + sporting the clothes I slept in, negotiating with about four people at once. (FYI, hot pink Post-It notes work perfectly for last minute pricing — you'll need tape). So I put the kids to work and encouraged them to learn the art of negotiating. They were able to keep the money for everything they sold.
This crazy adventure kicked off our summer and goes down on record as our best garage sale, ever.
We have quite a ways to go, but our house feels cleaner, brighter and company ready for summer.
11 Years in this Home
This post contains affiliate links – you can also click "shop" to purchase many of the decor items found in today's tour
Memorial Day weekend marks our 11th year in this house. And the rumor is true — old appliances (and furniture) start to keel over and die at the ten-year mark. So our home improvements have been focused on emergency appliance replacements these last few months, and less about DIY and decorating.
Momma doesn't have to hand-wash dishes anymore! We snagged a brand new fridge, dishwasher, and range for only $3,450! And we didn't buy them at a big-box store…(more on this to come).
A brand new housing development is under construction next door, so our home values are on the upswing. Even if I'm not selling now, I'm always doing mental math and making large investments (in my head). We realize there a max selling price that we can ask for our home — so we need to be careful and not go crazy with expensive home improvements that we would never recoup. Our house can't possibly sell for the same price as a new home up the street. So while I'd love to have a gourmet kitchen and gas range, being practical will win hands-down over expensive investments. Our DIY priorities include travel (hehe), updating the remaining appliances (washer, dryer, A/C), ripping out old carpet and replacing with wood or laminate, creating better storage — and prettying up the house with trim and cosmetic fixes.
We're also talking about buying additional properties (it's finally within reach)…but that idea is still percolating.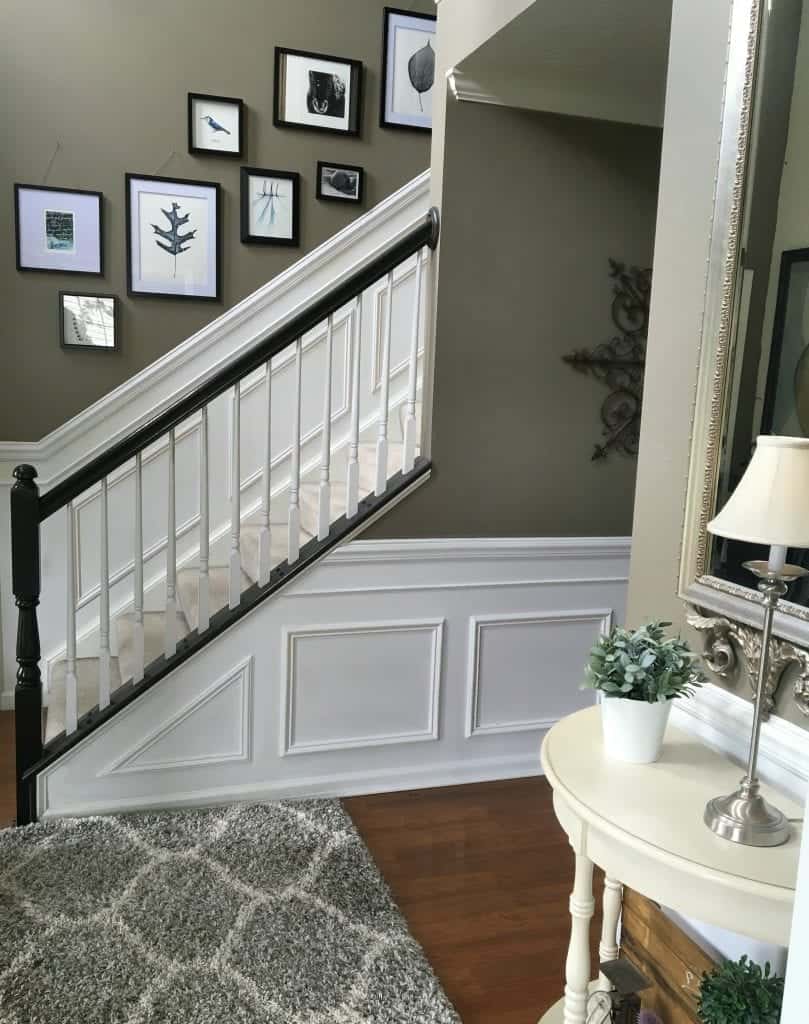 We are enjoying a simpler palette. I absolutely love neutrals, but I'm ready for some color. Admittedly, I haven't had a lot of time to shop for decor since we're in the throes of buying bigger items while decluttering and selling older pieces.  Out with the old, in with the new.  (P.S., I loved this article, "Thoughts You Have While Shopping at Homegoods" which perfectly captures what gets me in trouble in the first place).  
Our biggest adventure lately has been transporting new couches 200 miles from the "nearest" Ikea. The larger sofa was only $240, a floor-sample-score. Finally! We all have a place to actually sit when we're watching TV. Prior to this, someone always had to sit on the floor. Even though these quarters are a little "cozy" it reflects our current need as a family — which is more seating.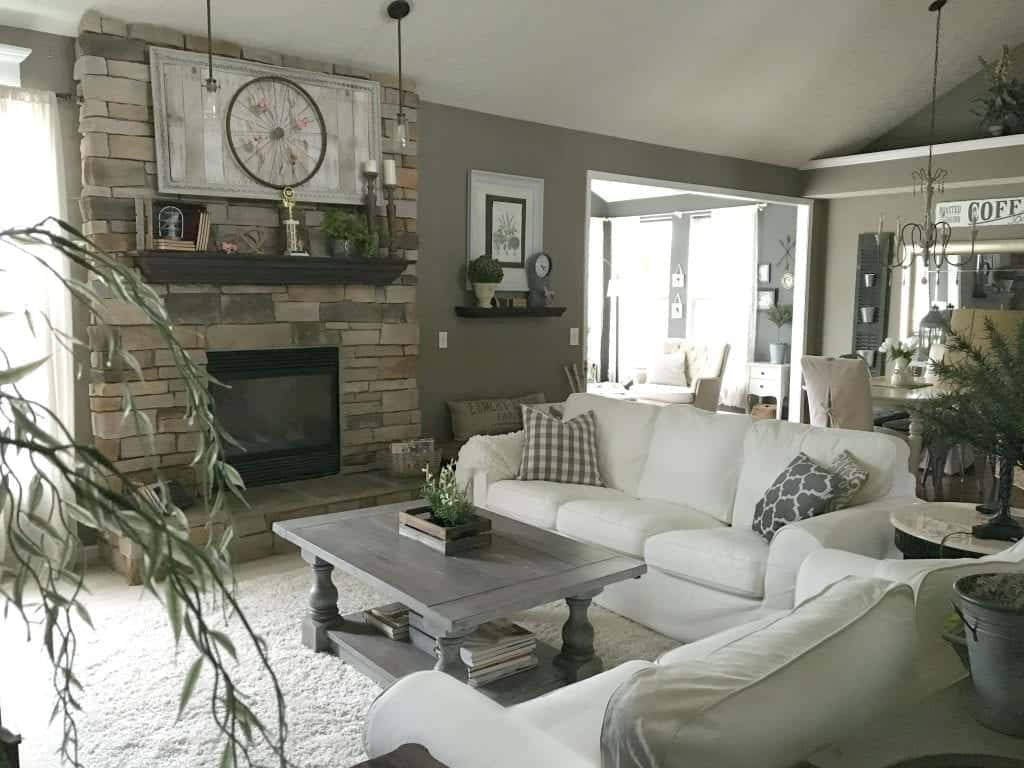 I love the fact that the white slipcover is bleach-friendly. They've already endured several sleepovers and a couple of rogue Klondike chocolate pieces. One particular "elder" in this house thinks the rule doesn't apply to him. Nothing that a little bleach pen and a few stink-eye glances couldn't fix.
Our sunroom is the new home for our old couch. Maybe now I'll have time to finish that slipcover since it's getting some downtime.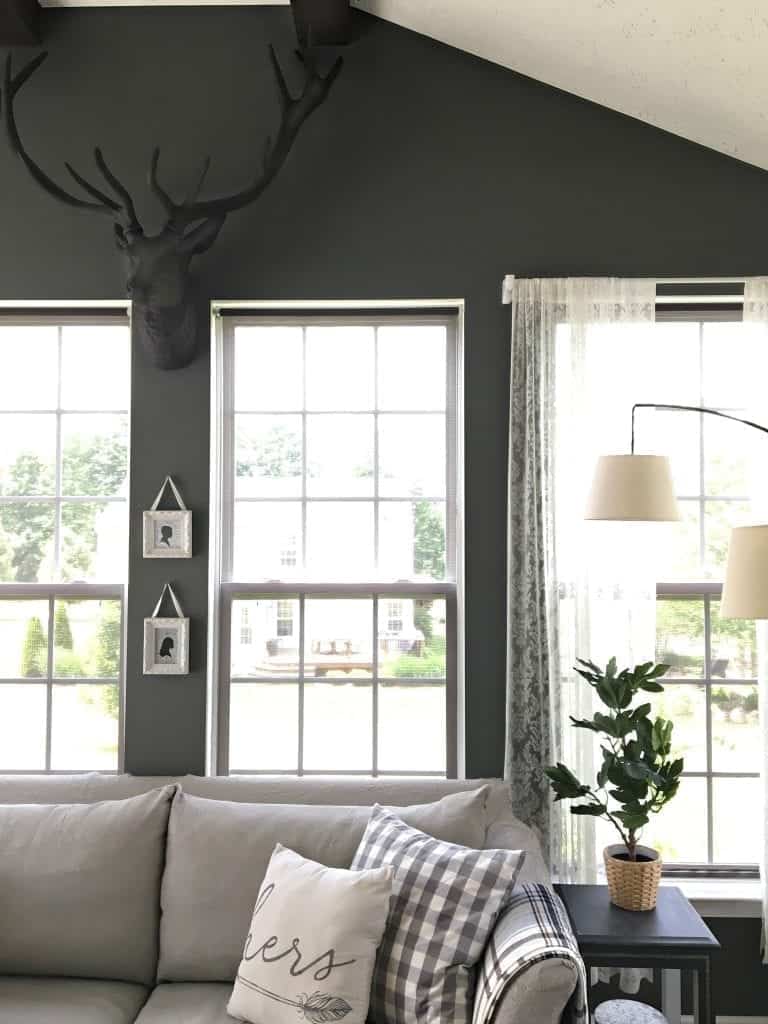 Some things don't change much from year-to-year…our entertainment center area below looks pretty much the same.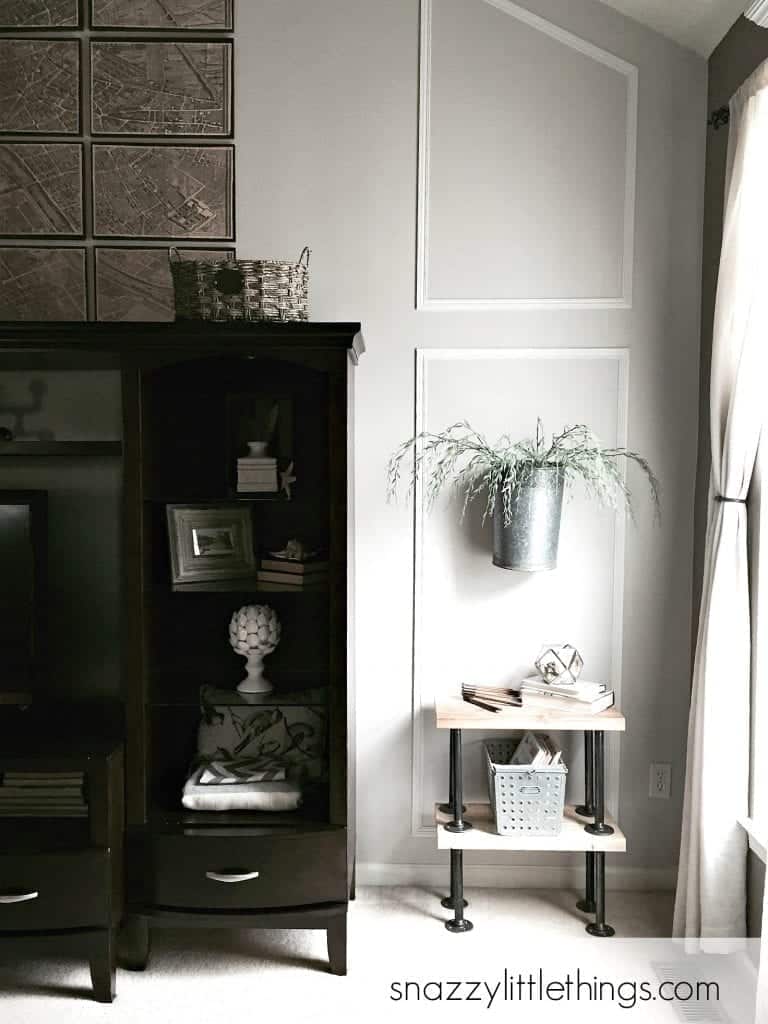 And we found a new sign for our dining area…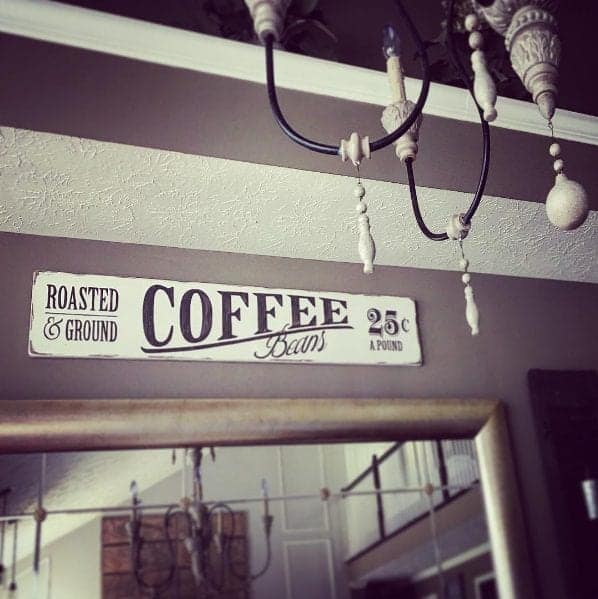 I purchased this cute coffee sign from an adorable Etsy shop. You can get your own custom look from Sarah at Church St. Designs.  You can also follow Church St. Designs on Instagram.
We also updated our previous chandelier to something that reflects the current style of the upstairs. Can you imagine skimcoating that entire ceiling? Yes, that, in addition to wall-to-wall wood flooring are on our to-do list. We just might be crazy.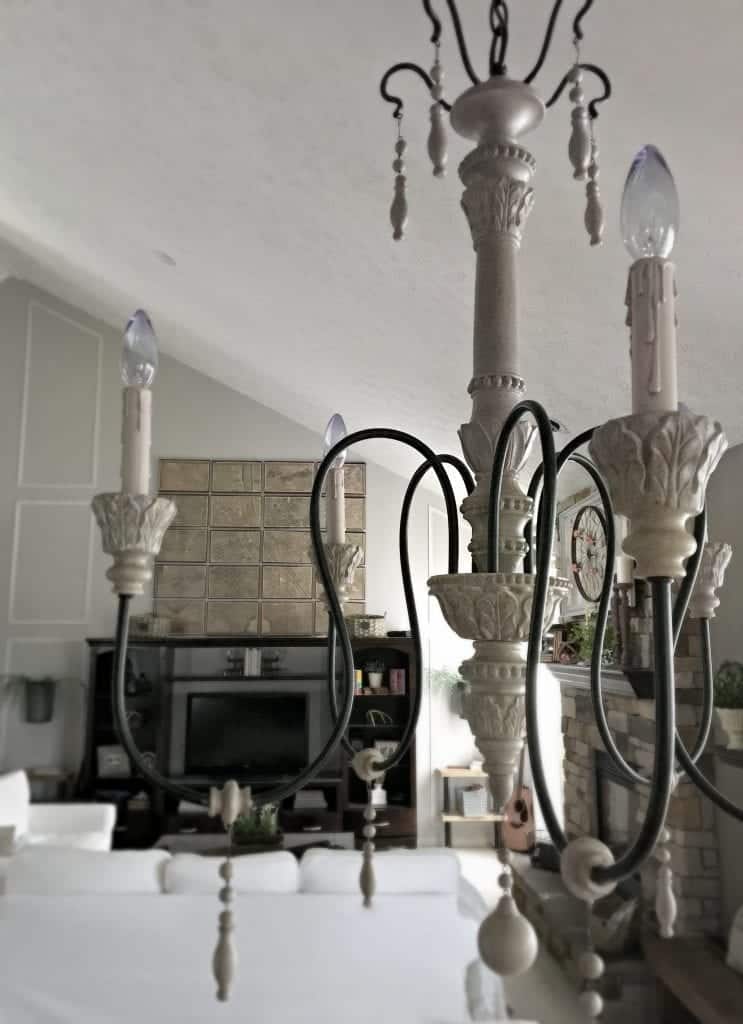 The newest addition in our bedroom is almost finished, this was just a dead corner before. Now it functions as shelving, an entertainment center…and of course, Buddy's bed.
I take a more relaxed approach to blogging in the summertime. You'll hear from me now and again when we aren't traveling. Work has been going really well (but busy) so I finally booked a family trip  to the west coast this summer, and we rented this pretty cottage: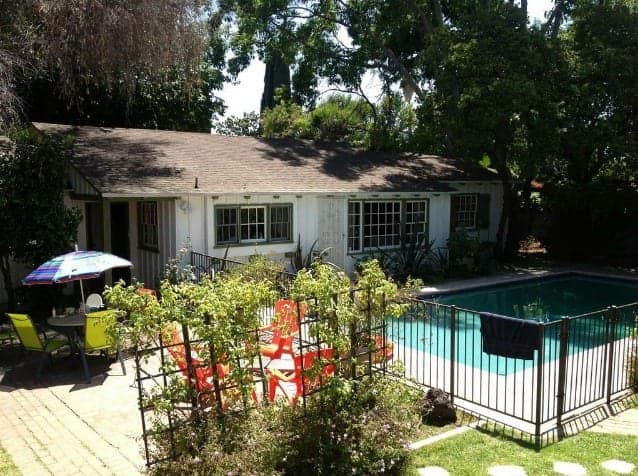 Isn't it adorable? I much prefer to cook at "home" during vacation and keep eating out to a minimum if possible. Excited to visit some new places and break away from our typical East Coast vacations. We only do this once every few years, so we intend to make the most of it.  
How about your family? Do you have any big plans this summer?
I also loved this article that you might like on Houzz: