Repainting & Adding Trim on Our Kitchen Cabinets
We've experienced a few "lessons learned" with our DIY budget kitchen remodel.
I started this project years ago. Back during "Phase I" — I used a "specialty" paint on our cabinets that we ended up not loving that started to yellow over time. Since then, so many other specialty paints have come out designed just for cabinetry.
Unfortunately, this means a re-paint is necessary. Up to this point, we successfully replaced wood doors with glass, added decorative trim on the cabinet doors, and added molding at the top and bottom. But that's left us with quite a bit of exposed trim, and our paint…well, it's also starting to chip.
Up next, install faux leaded glass…and choose a NEW paint color!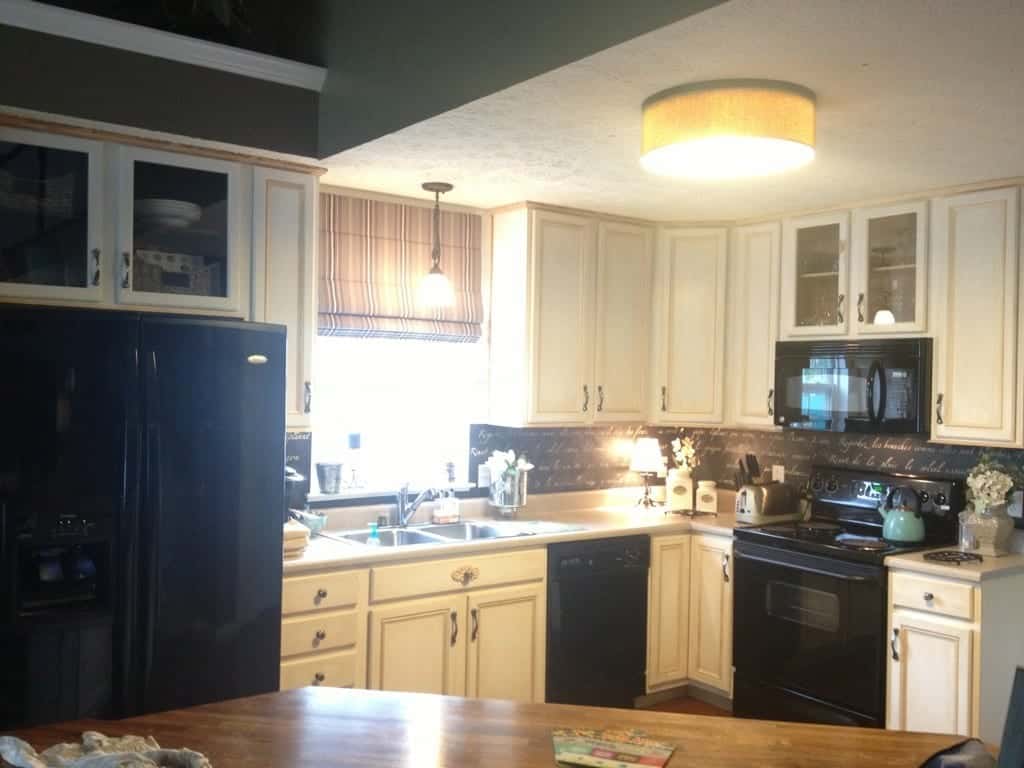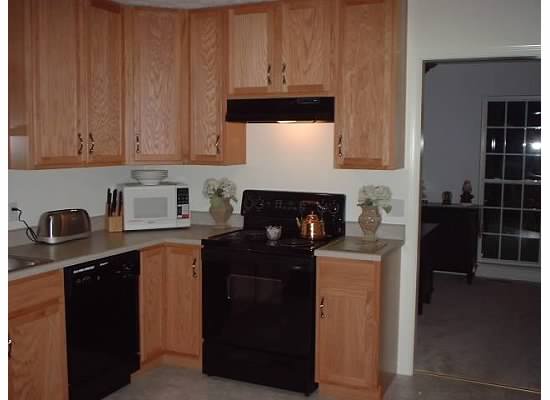 What it once looked like when I moved in in 2005:

With both of my kids are going out of town soon, and I'm planning to tackle this space once and for all with a more durable paint finish.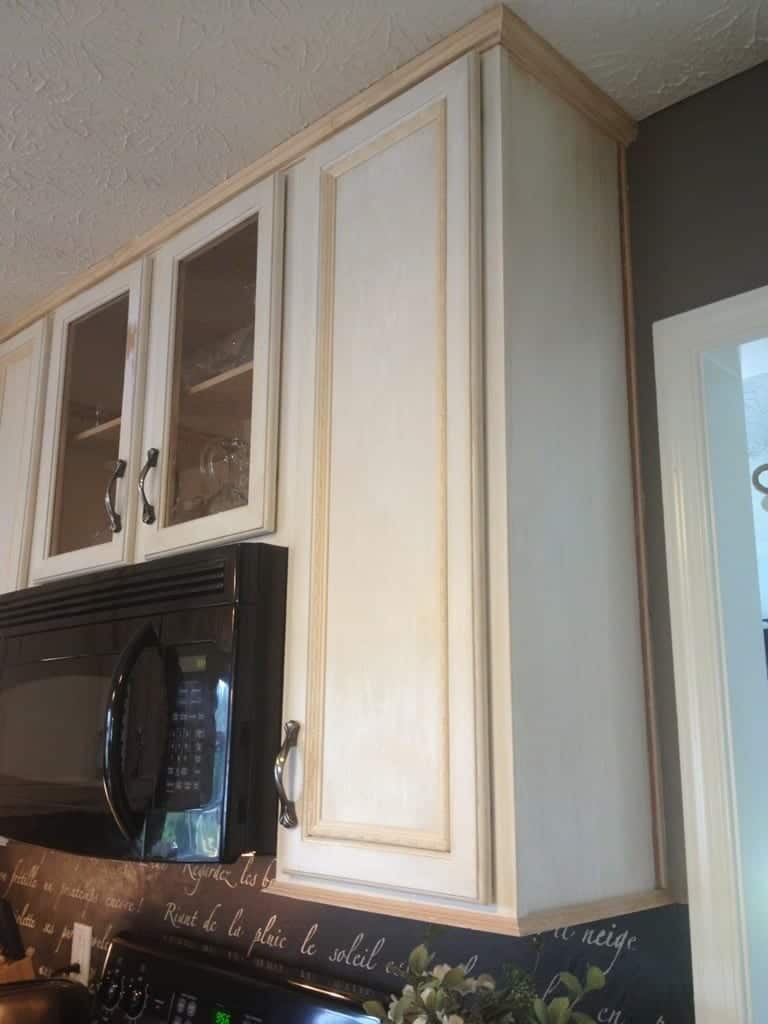 Notice that we also added a layer of trim at the top of the cabinets to cover up this gap: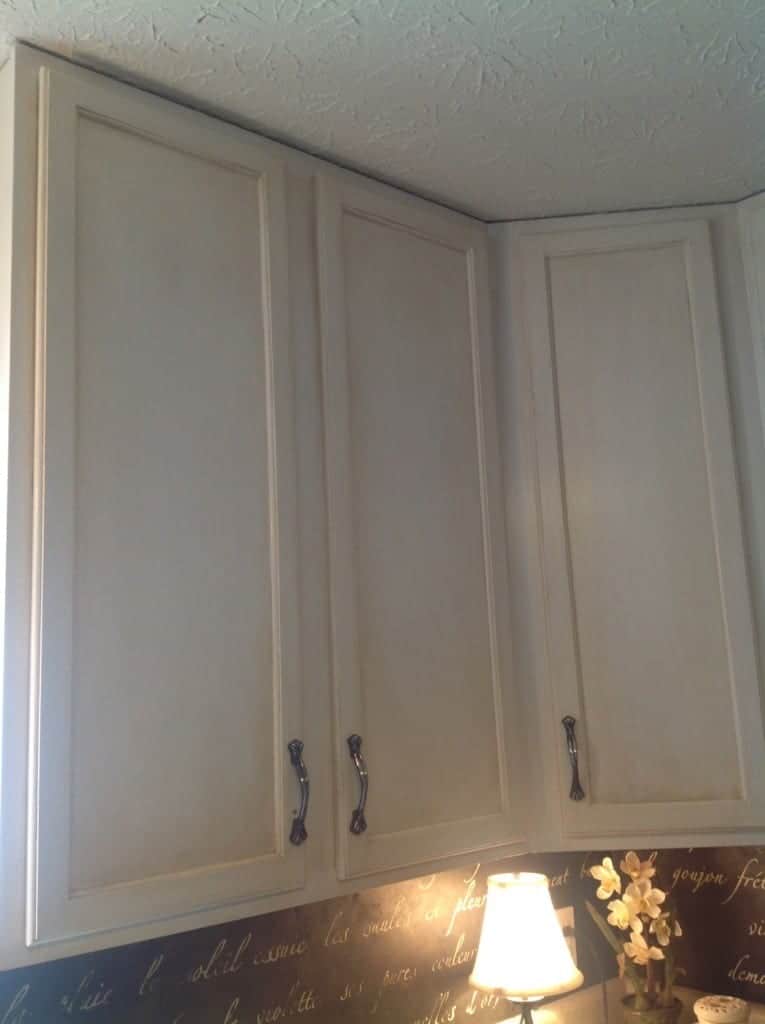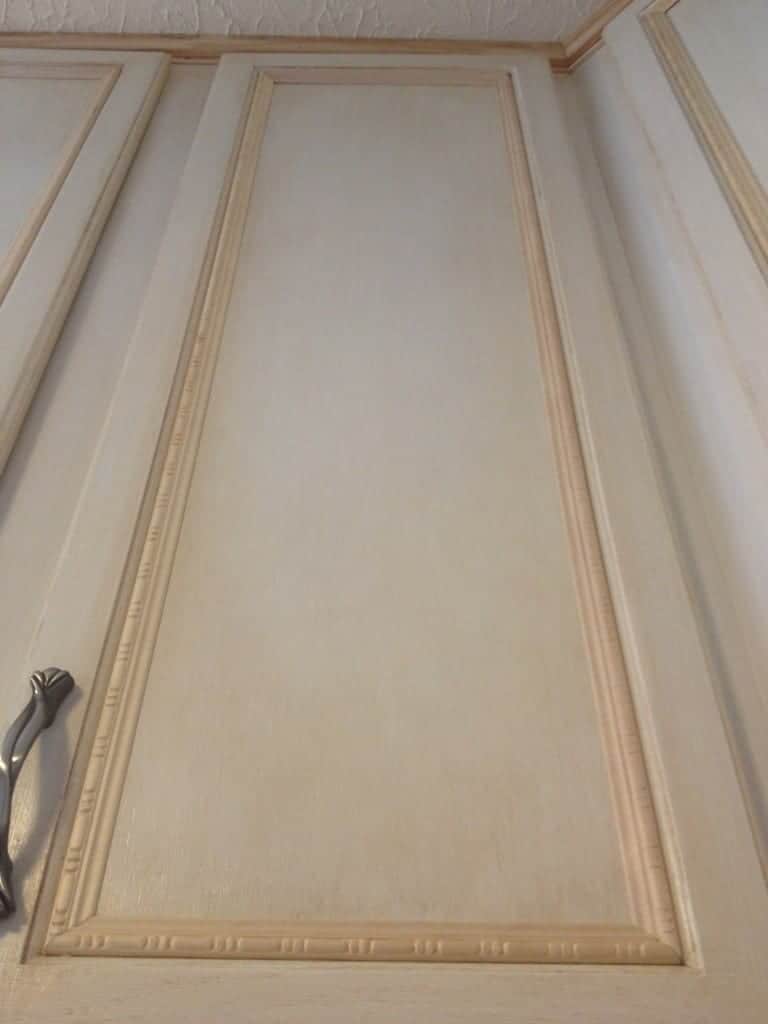 We also added beadboard to our kitchen island, which remains unfinished.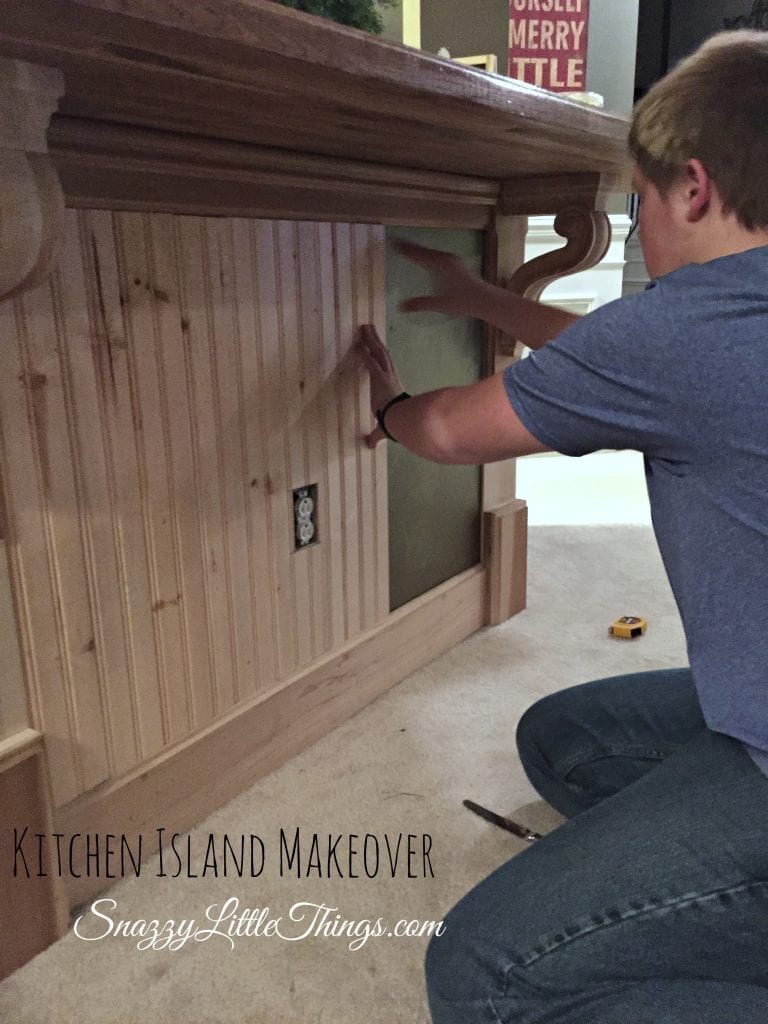 Here is a sneaky confession: there have been a few, strategically placed photos on the blog where you don't see what's unfinished. Case in point…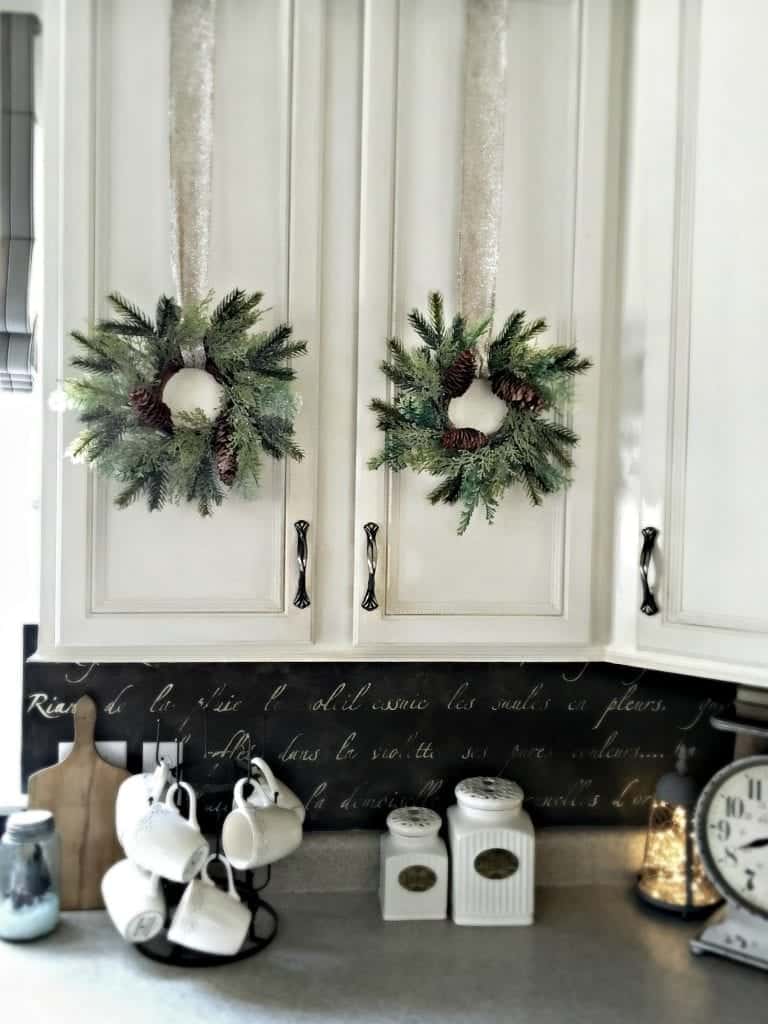 We stopped making improvements because of our budget, but we also halted the project to really think through how we wanted the kitchen to look. Did we like the white cabinets? A resounding "yes…we hated the orangey oak". Do we want a different cabinet color on the botton versus the top? Not sure. First off, the Rustoleum Cabinet Transformation began to chip.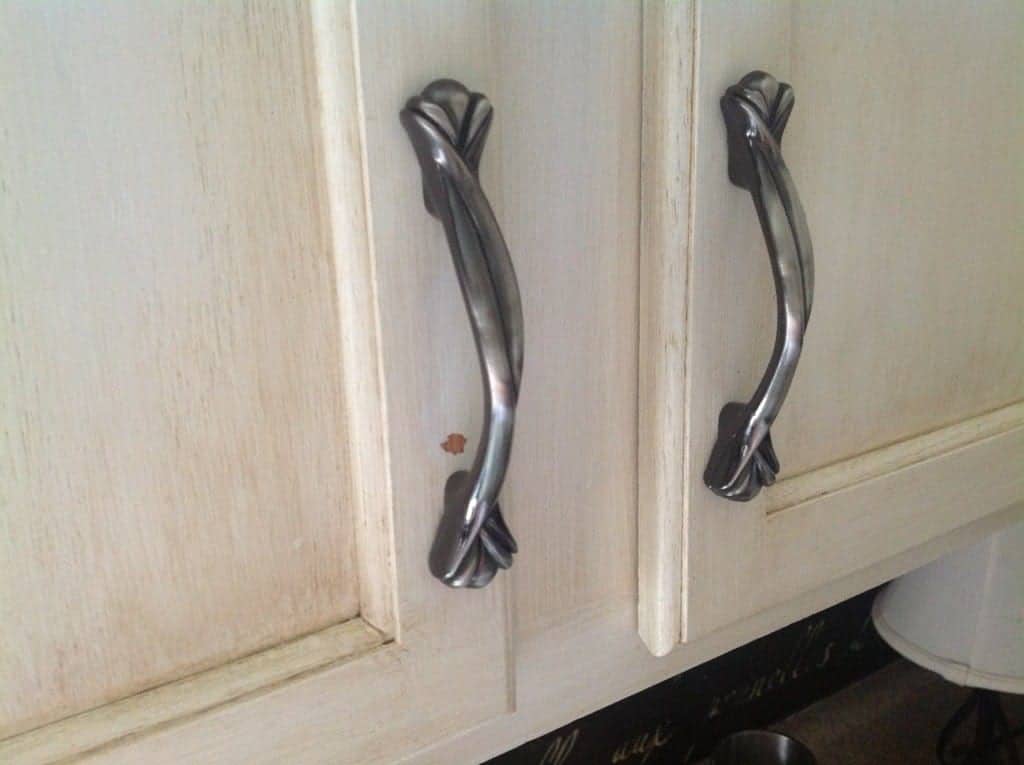 Bummer, right? I also see a lot of brush strokes in the paint, and I long for a smoother finish.
So here is how the "Kitchen Project, Phase II" plan is rounding out:
1) Add molding & trim at the ceiling. (DONE)
2) Molding and fancy "feet" at the floor level
3) Update the cabinet facings (replacing with glass or even trimming it out). (DONE)
4) Updating the sink and faucet
5) Under cabinet lighting
6) Improved pantry storage
7) Commit to an island design. We already have the corbels.
Thanks for your cheers of support along the way! Look for a brand new "after" in the coming weeks!