DIY Industrial End Tables
This post contains affiliate links and is sponsored by DIY Cartel – a supplier of industrial pipefitting materials. 
A few weeks ago I was sitting in a hotel in New Jersey wishing so much that I could attend the Brooklyn Flea. I was living vicariously by scrolling through the #brooklynflea hashtags on Instagram. I decided against it, mainly because I knew I'd have to drag any "treasures" I found all the way to Israel and then back to Ohio again. All of my hashtagging connected me with a really cool vendor that sells industrial items online…and we struck up a conversation.
So I'd like to introduce you to our next sponsor for the #30DayFlip May Challenge!
 DIY Cartel:  Blog  |  Facebook  |  Amazon Store  |  eBook
DIY Cartel sells prepackaged pipe fitting units so that you can make your own industrial decor. In my case, I purchased two packages from Jordan, and here is the result.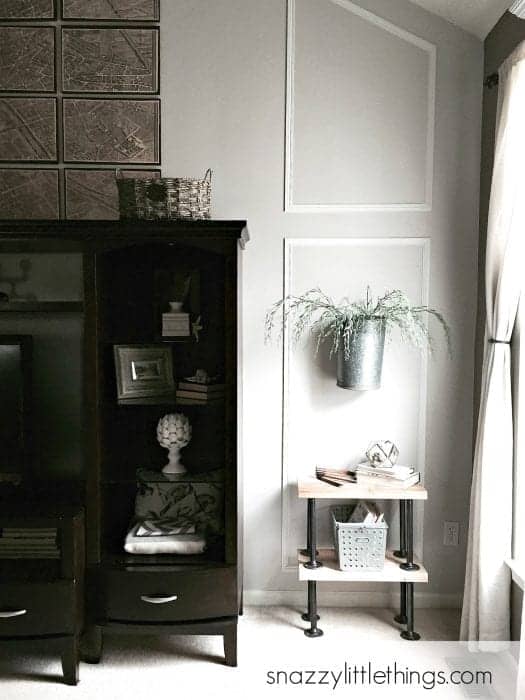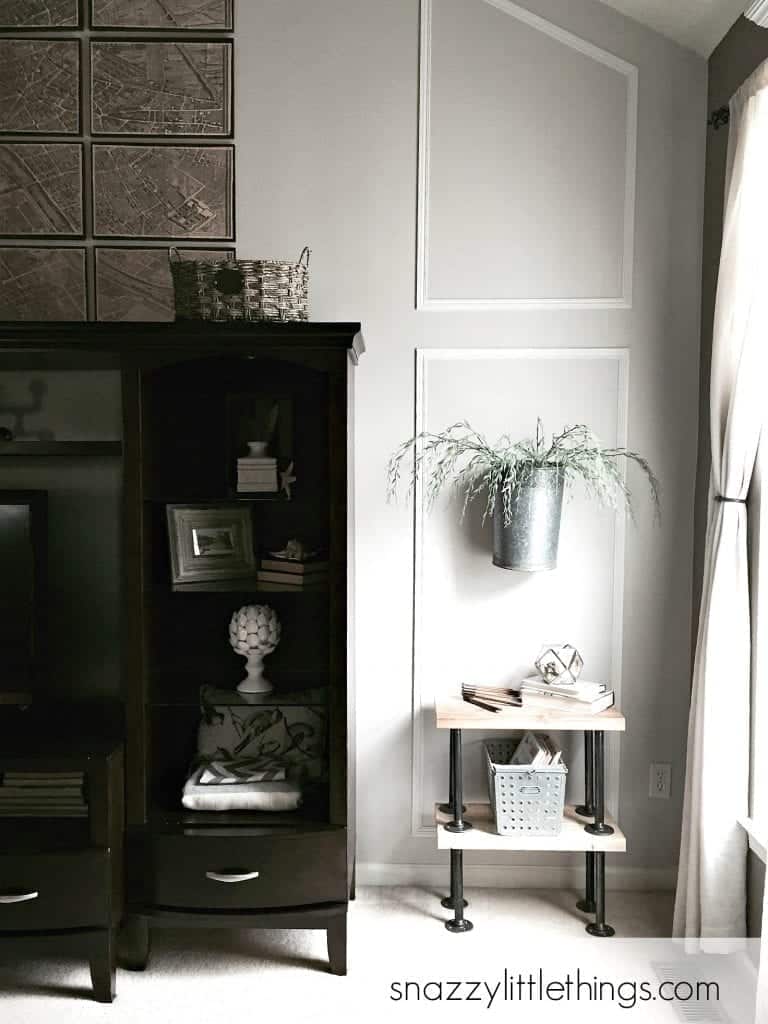 A close up of the table we created (tutorial coming soon with images on how we attached / glued the tabletop to create a planked board look).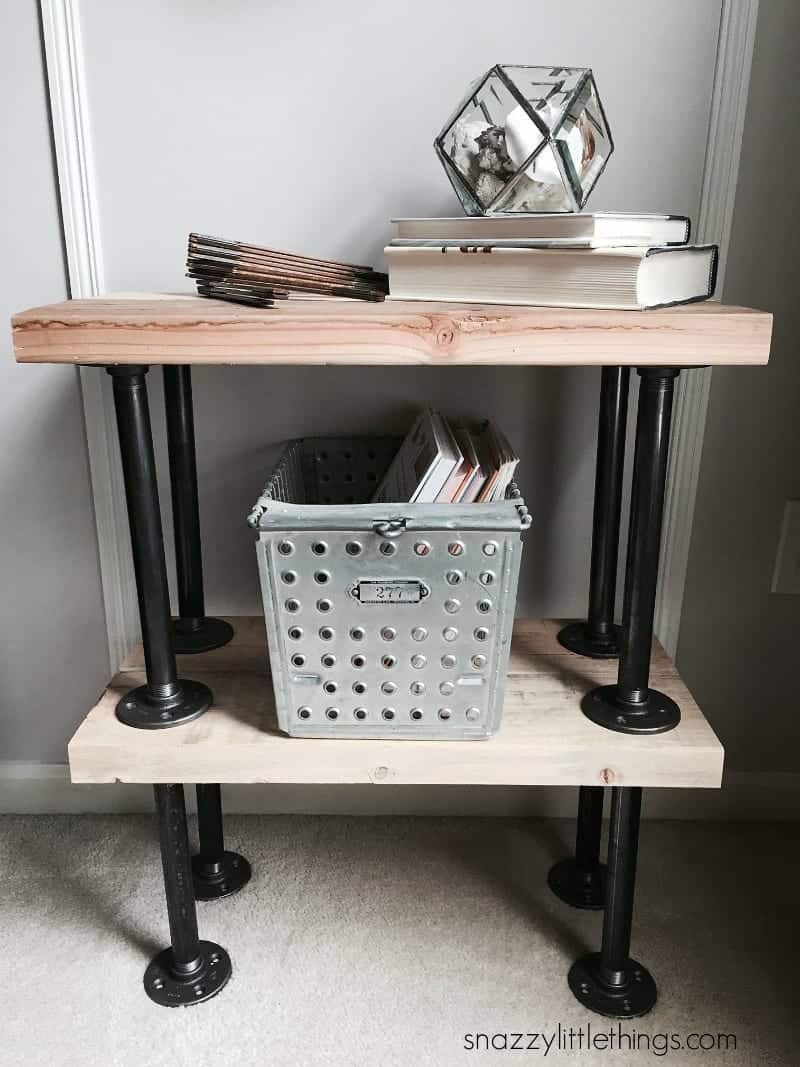 We added a few additional hardware pieces to create this look, and as far as the overall wood color? We kind of like it as-is. You never know when the mood strikes to make a change around here.
I invite you to take a closer look at DIY Cartel, I really enjoyed getting to know Jordan, and my tables are already a favorite in our family room remodel. We love it so much we created two of them to frame our entertainment center.