DIY Designer Inspired Nightstands (for $350 LESS!)
A designer inspired knock-off is one of my favorite decorating projects on a budget, why pay full price if you can make it yourself? I found these pretty nightstands on Wayfair.com but the price tag was $446 each. So I kept checking Facebook Marketplace for a less expensive, do-it-yourself repurposing project. (See all of my furniture projects here).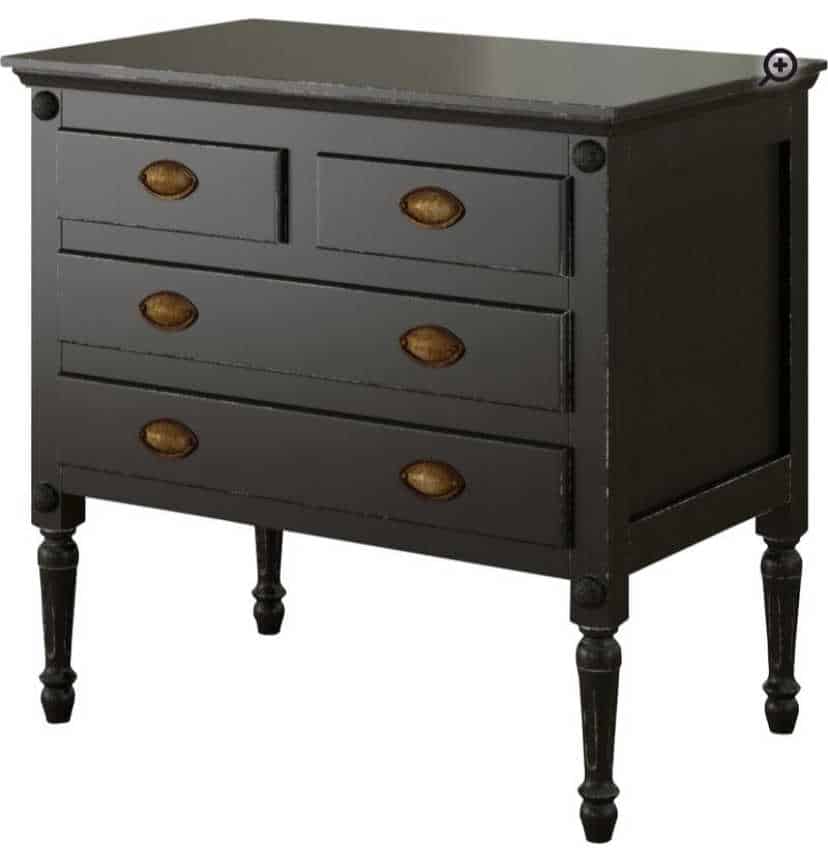 Last fall I happened to spot two night stands in my friend, Kelly's garage during a visit. She was as excited to part with them as I was to have them, so I took them off of her hands at a very reasonable price. A good cleaning and sanding and these would be perfect.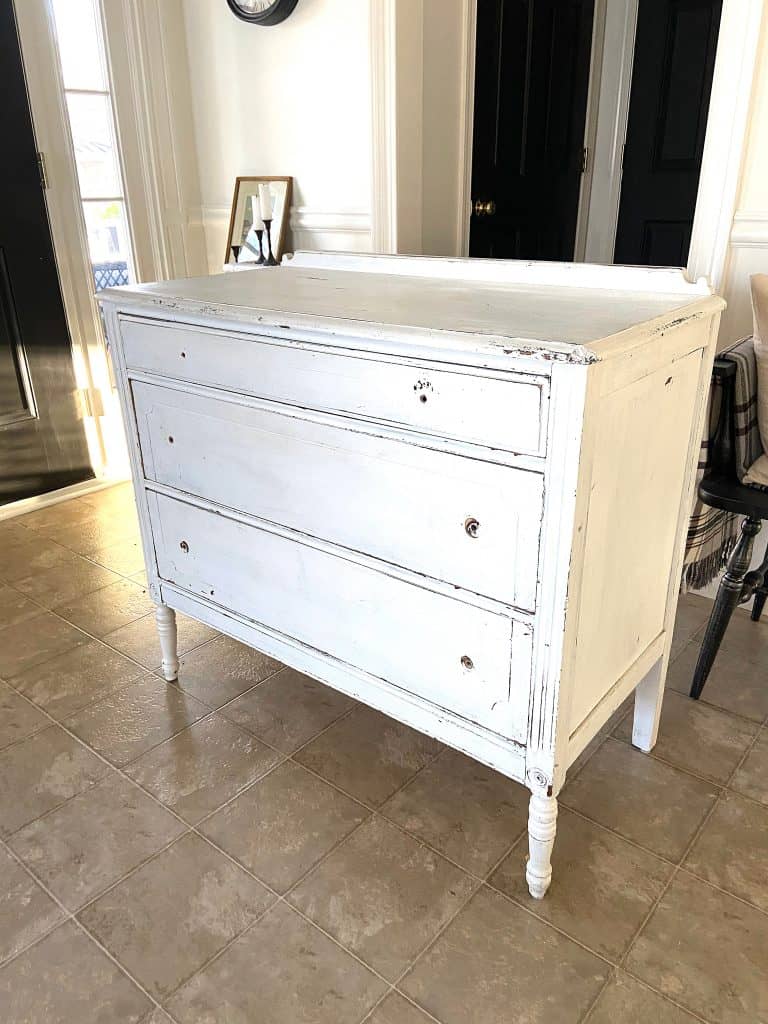 I probably should have sanded the drawer facings a bit more but the rough points add to the character. ;-) I did clean them thoroughly, sanded down most of it, then filled the low points with spackle, and started to paint.
I use Heirloom Traditions paint in Iron Gate (black). I've used this paint on my doors, too. It's chalk paint, and requires no primer (my paint guide is coming out soon!)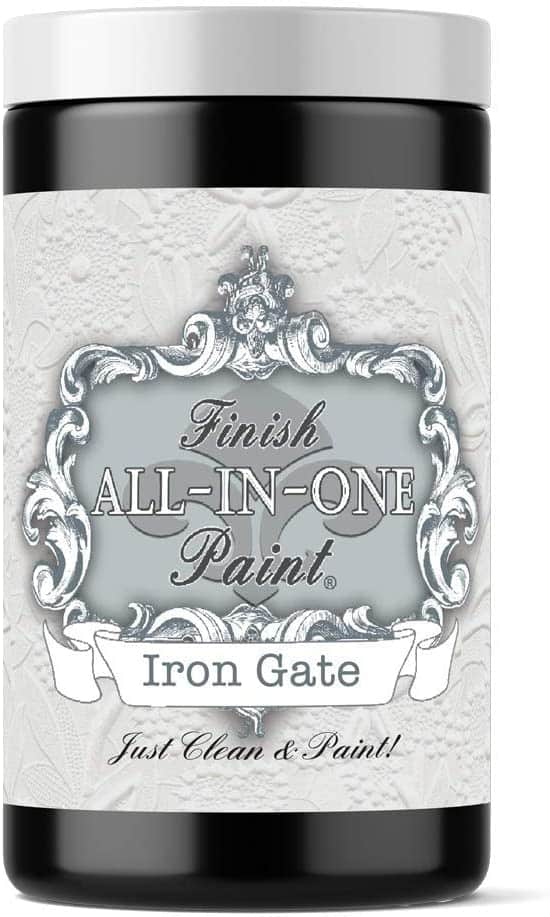 I love this paint since it bonds on most surfaces, no primer and no top coat are needed. It has a very nice finish and is less chalky like other chalk paints can be.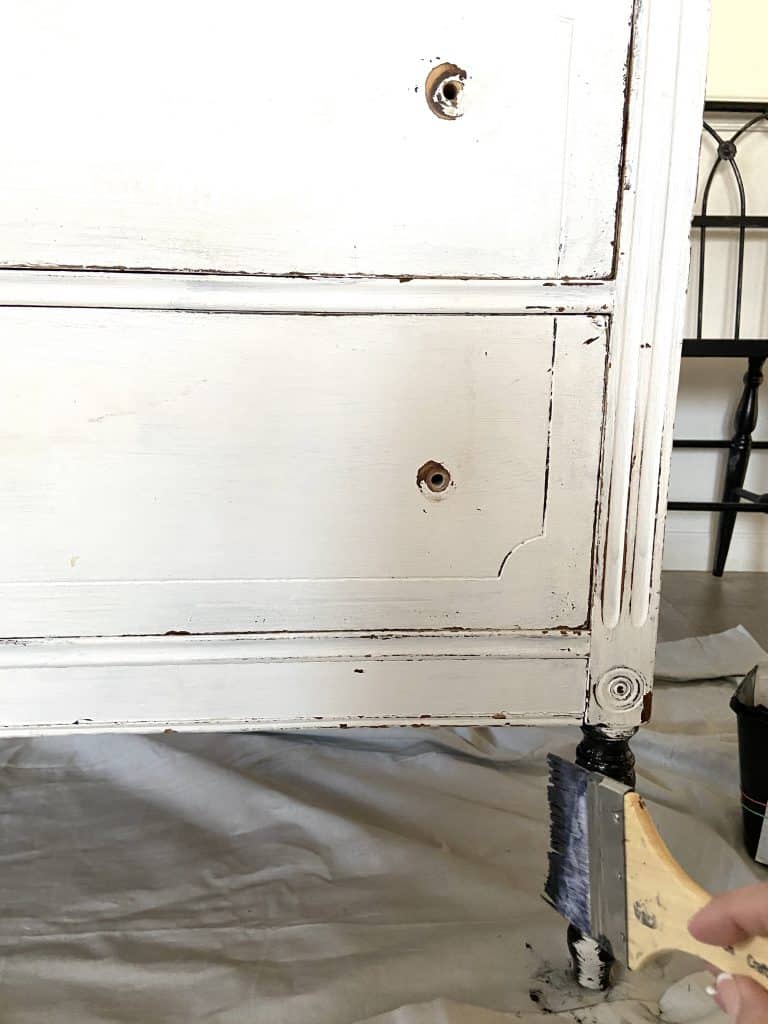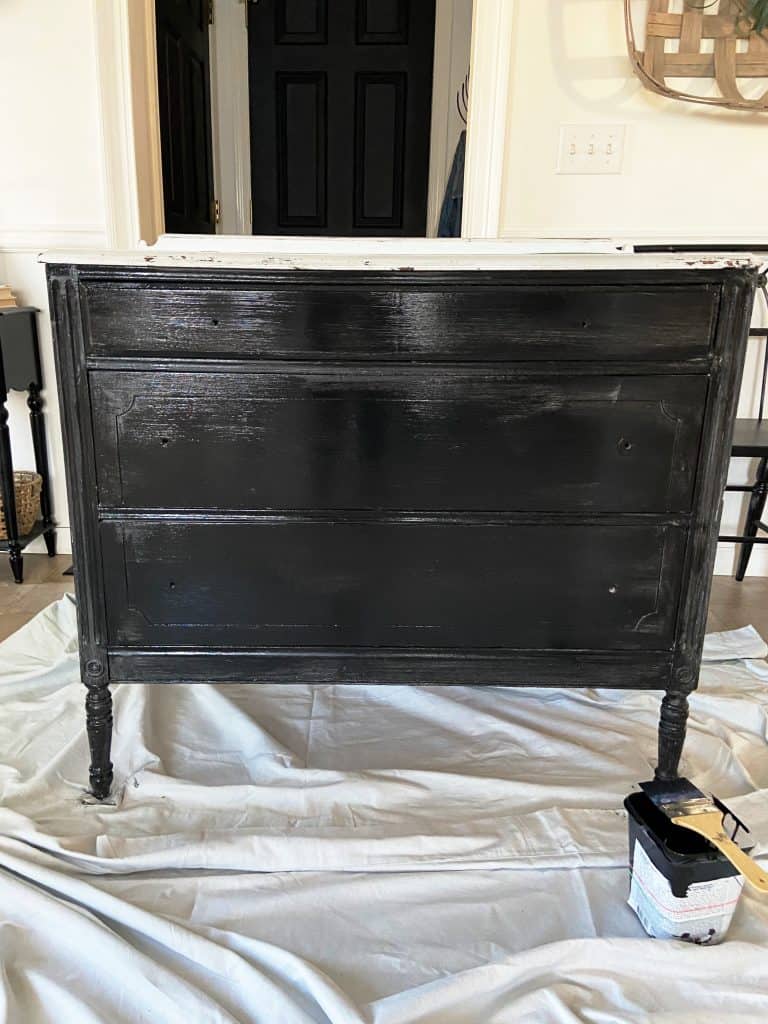 I changed my mind about the hardware placement after I painted them which caused me to do things a bit out of order. So that meant repositioning the holes and filling the old ones with dowel rods and spackle. It took several swipes to get the holes completely level. Each time I sanded and eventually repainted the drawer facings once dry.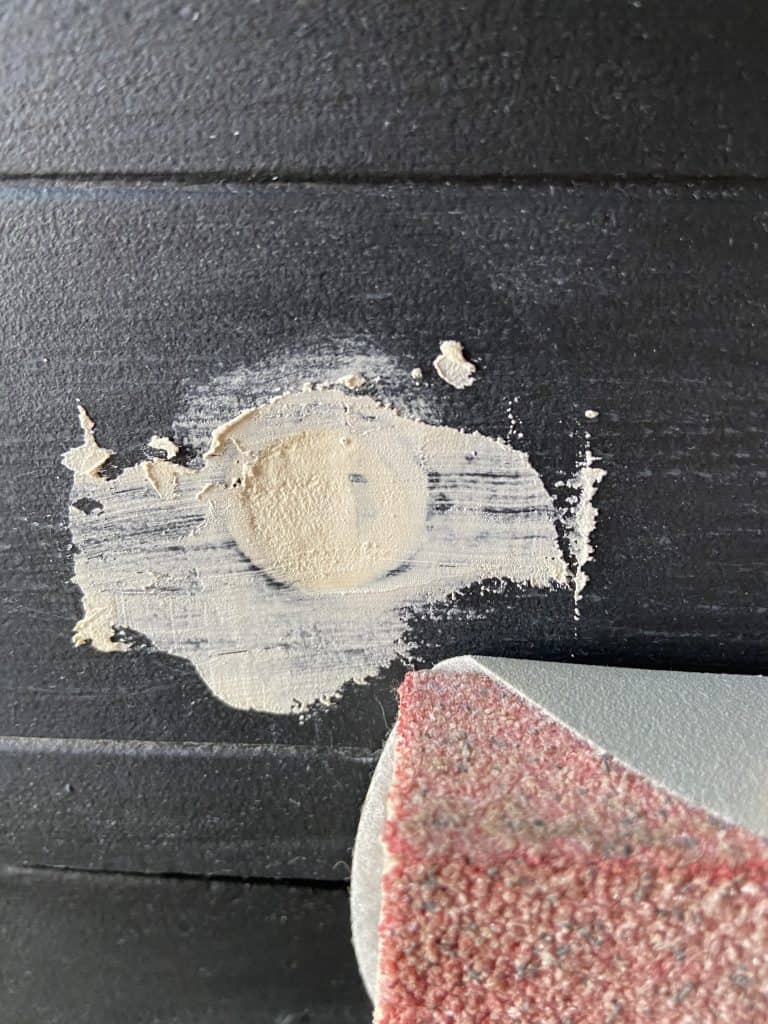 New hardware placement seemed to work well, and we added smoked glass tops for $45 each. While no one in my family understood my vision I think they understand it now.
Wayfair Price for 2x Nightstands = $892
Our Version = $200 total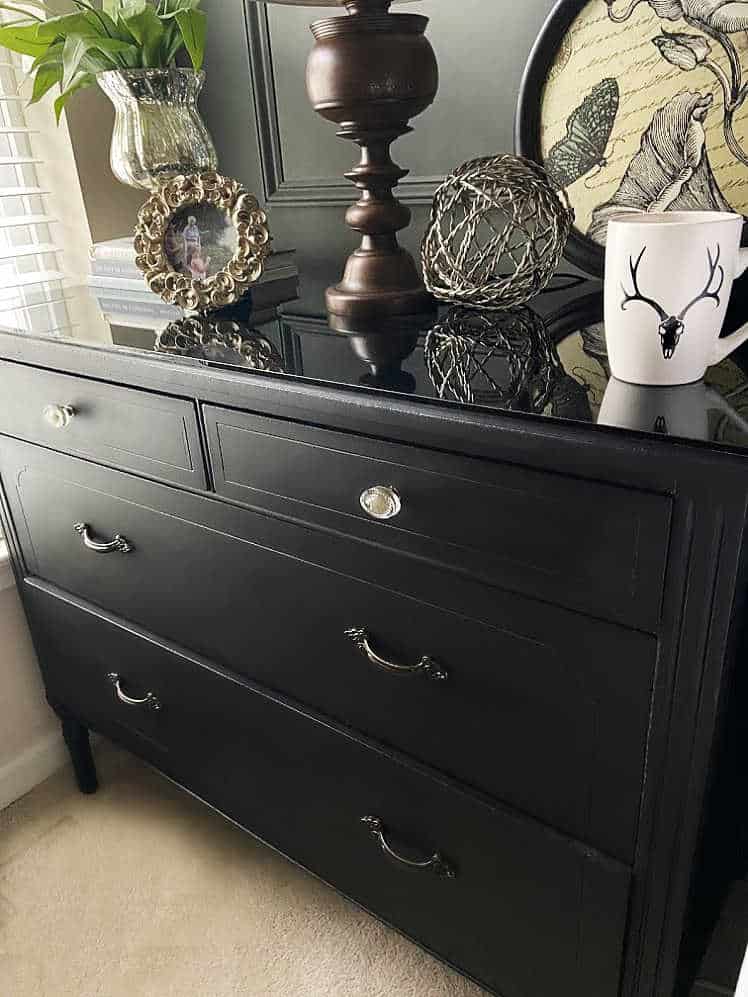 Looks good against our new master bedroom feature wall.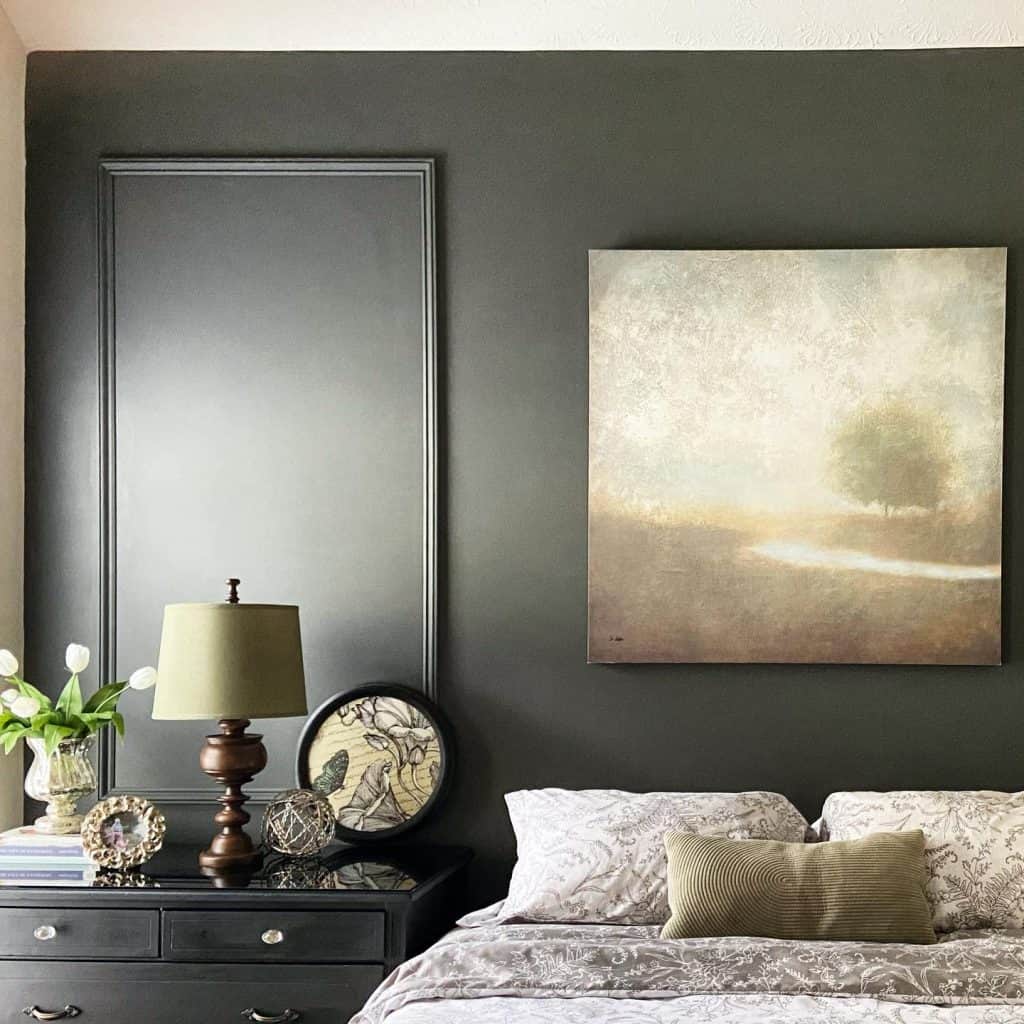 We have a ways to go in this room which is on hold until we can hire painters to finish the side walls. For now that means I'll just do small projects using what resources we have.
My new paint guide is coming out soon! Hope it helps you with any projects you might be taking on during the stay-at-home order. Hang in there, everyone!