Feature Wall in Our Bedroom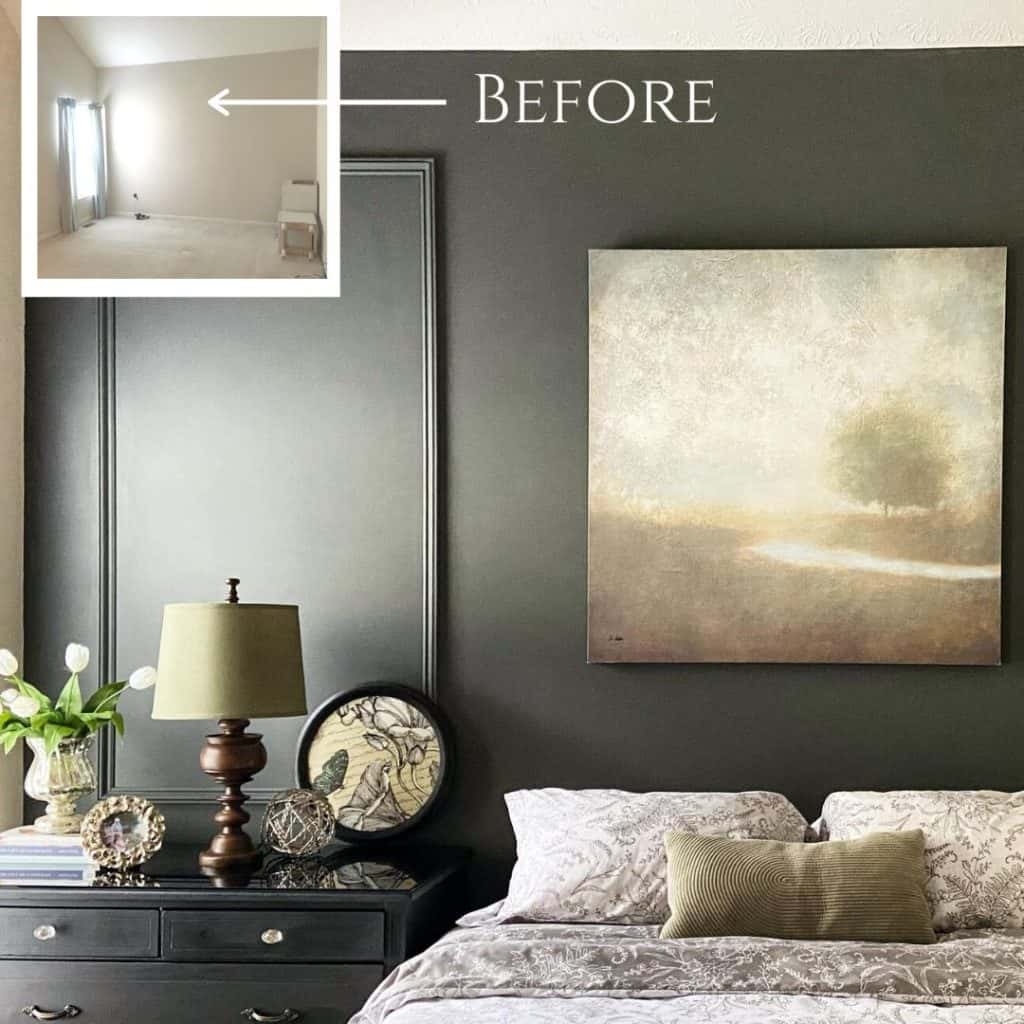 A simple master bedroom feature wall changed this embarrassing "before" into a room we are starting to love. Downsizing our furniture helped make it feel more spacious.
(Color Name: Pond Stone by Magnolia found at Ace Hardware)
---
Obligatory, embarassing BEFORE photos
As with every project, I have to start with the embarrassing before photo. Zero attempts to decorate had been made when I snapped these. The room served as a dumping ground and storage area for random decor that had no home.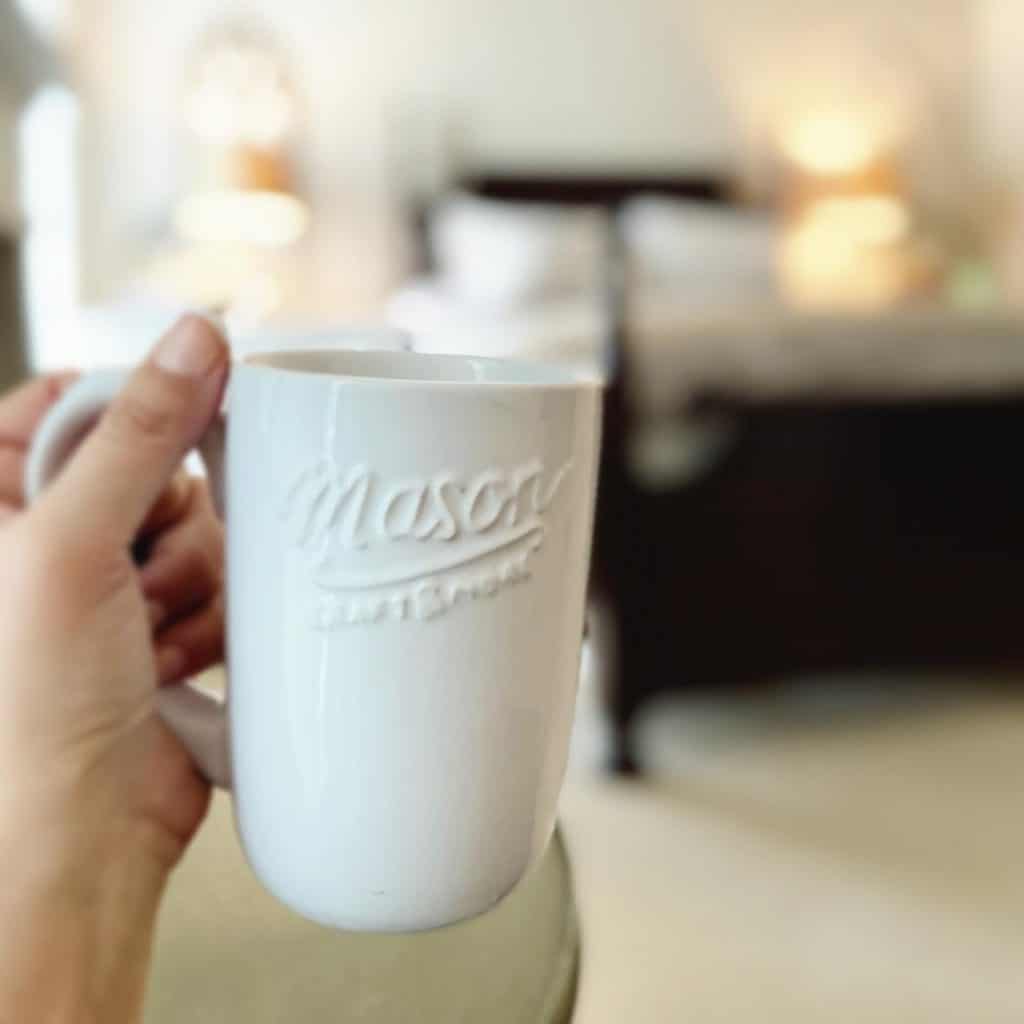 Laying the Foundation
In the future we will install new floors, more wall trim and add more color in our decor. Foundational furniture pieces are where we are spending our money right now and painting the dingy walls "Simply White". (Tour our house from the beginning).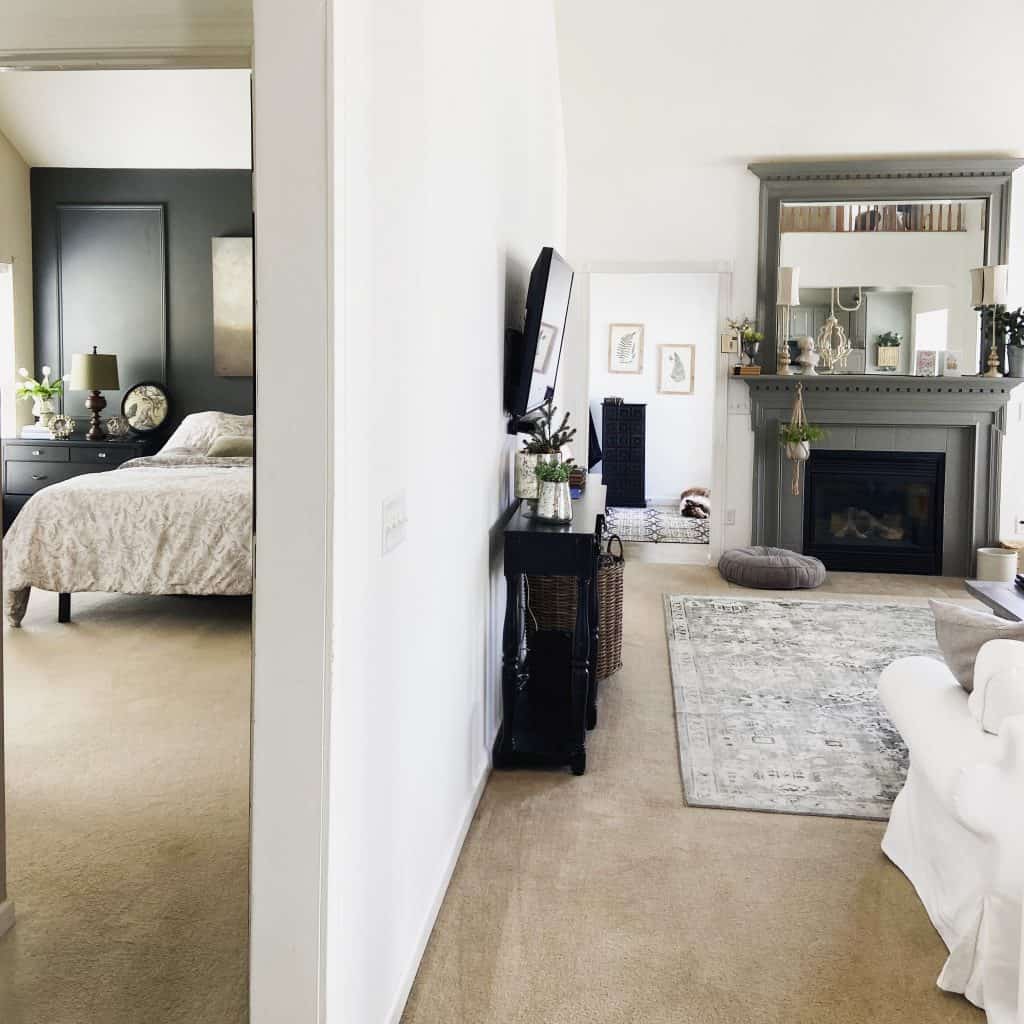 I took an Instagram poll to see if I should paint the entire bedroom this dark color but the majority of people said no. So a feature wall it is!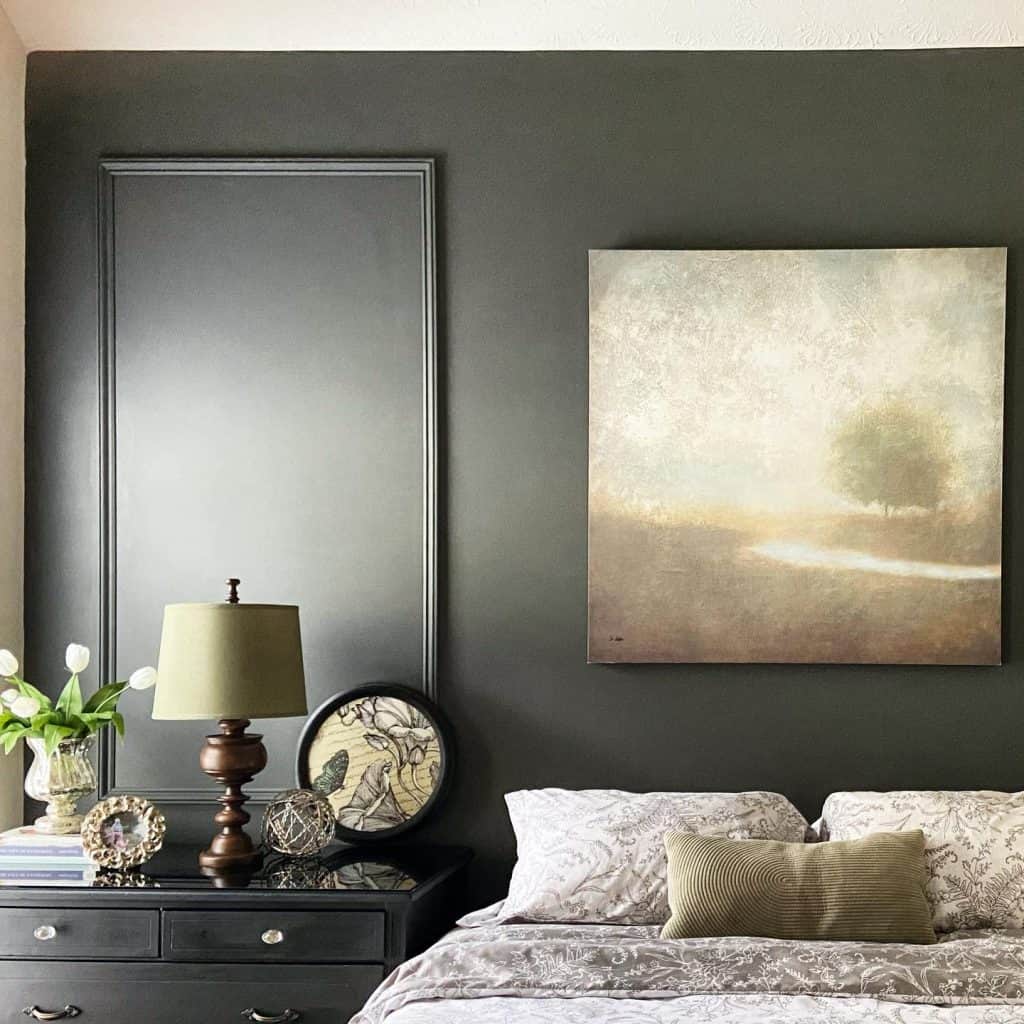 Shop Similar Items In the Master Bedroom:

                
                


                    
                    
                


            
Nightstand "Knock Off" Project for 1/4 of the Price
I loved the style of these nightstands that my friend had for sale. I originally had my eye on an expensive night stand set which was way out of my price range. They both received a complete makeover and we love them now.
We are just experimenting right now and deciding what our foundations are going to look like. I am loving the green against this loden colored wall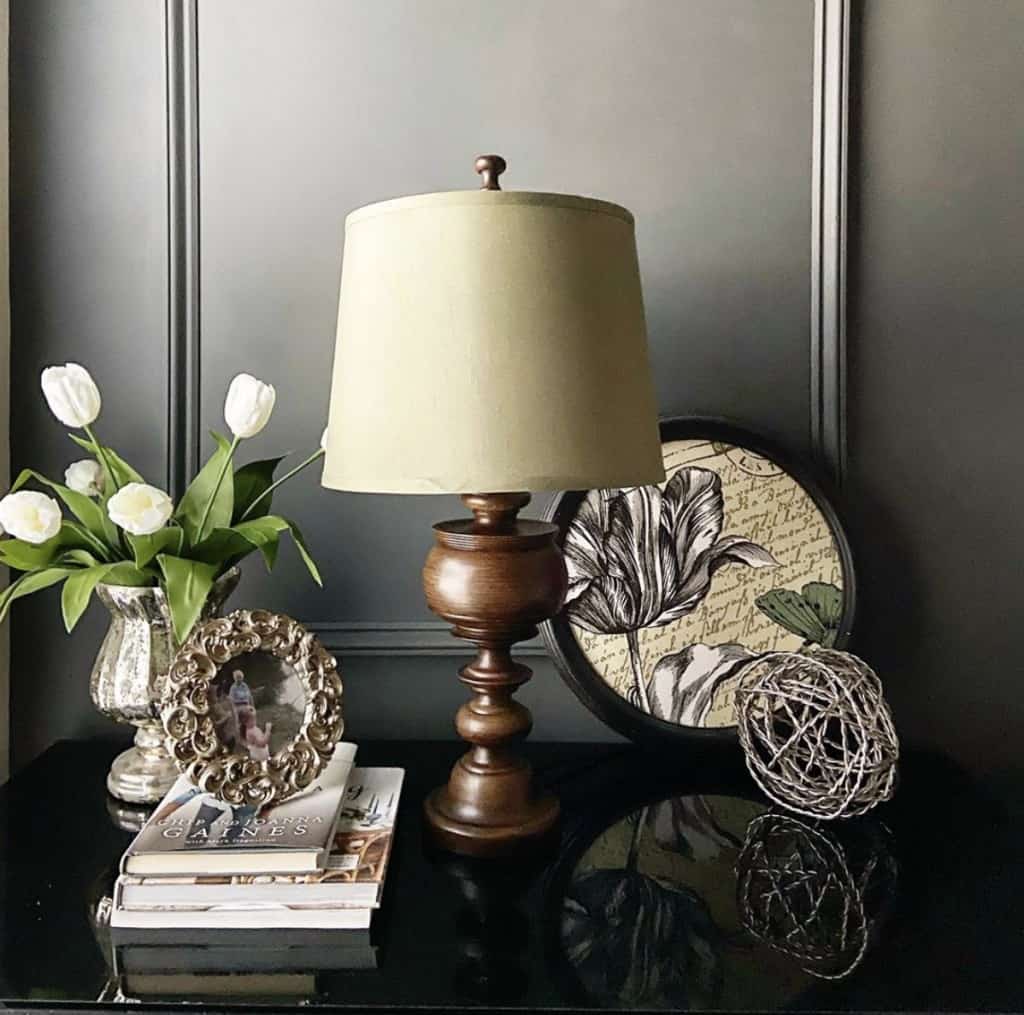 Shop Similar Items In the Master Bedroom:

                
                


                    
                    
                


            
A glimpse of the rest of the space. It's a process! Once we hire painters to finish the vaulted areas, we will start on the master bath and closet.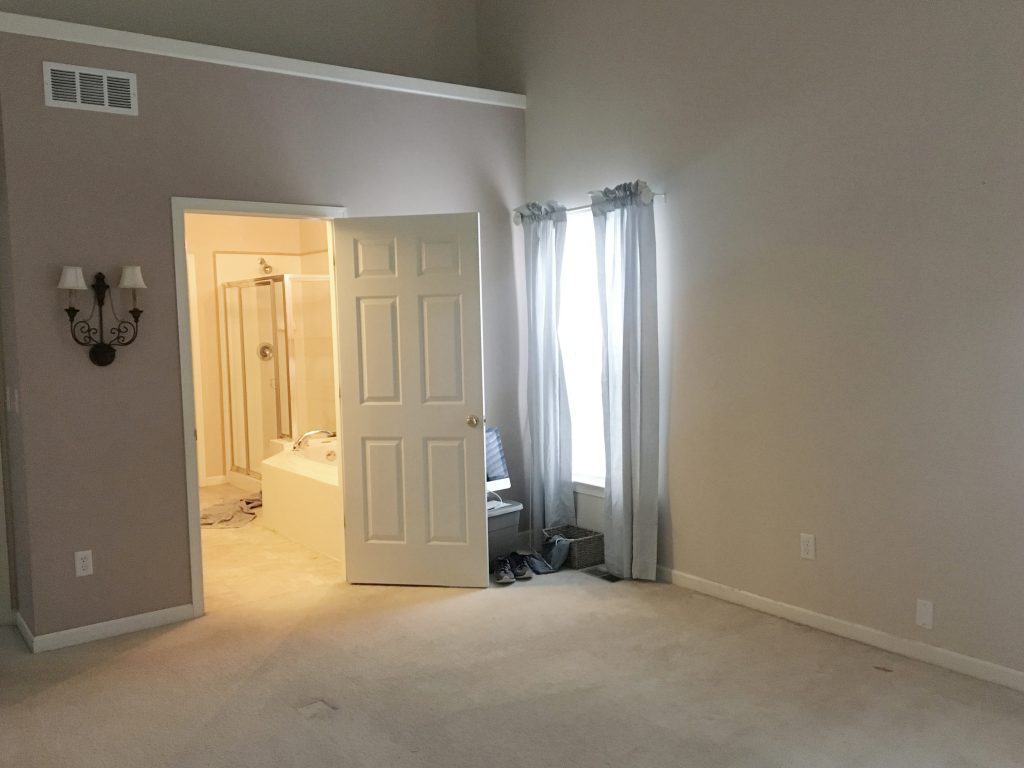 Stay tuned — later this week I'll share more about the nightstands makeover as well as my final thoughts on the Casper mattresses.
How is everyone doing? Are you all healthy and staying home? We certainly are trying to minimize our trips as much as possible. School is now out until April 30th so we are homeschooling, too.
Stay well, friends! xoxo