Bedroom Update: Sleeping at Zero Gravity (a Casper review)
About a week ago with no real plan, we began our master bedroom makeover. Next thing you know, we made a $4,000 impulse purchase ? – a new Casper mattress and an adjustable frame. (Affiliate links included throughout this post). This isn't a sponsored post – and the price tag really stung. But we are so desperate for a comfortable night of sleep that are willing to do anything to feel better!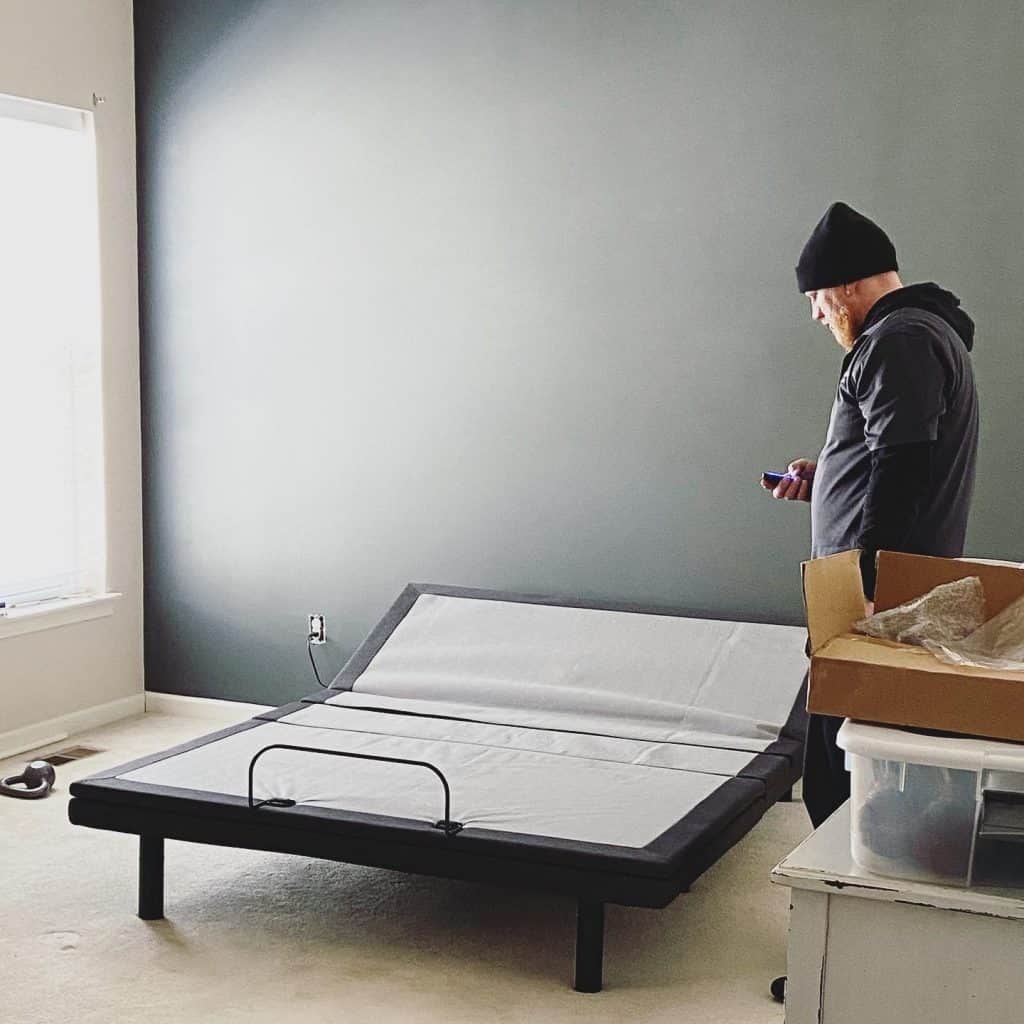 It helps knowing that we are in a 100-day "trial period" so I thought I would share the experience of our first full week of sleeping at zero gravity (I will explain more about what that means later in the post).
Our sleep history & back problems…summarized
We've officially reached the age where we talk about our aches and pains..so bear with me!
For about the last 10 years, sleeping has become an extremely painful experience for me. You can tell on my face in the morning, I am SO groggy and feel so awful. Not getting good rest ages you quickly!
I have a 10 degree curves in both my upper and lower spine. Bone spurs from other injuries (sports, a few falls on the ice) and a recently confirmed broken tailbone (from a horse-riding accident in my 20s). I still stay active…but I pay the price! Mark has had a recent back spasm, and a crunched shoulder from years of side-sleeping and sports injuries. I have been under chiropractic care since I was 7 years old.
Wow – we sound like old people!
10 degrees doesn't sound like much of a curvature. But over time it's created popping and cracking hips, lots of throbbing headaches (I'm now a migraine sufferer). I struggle to exercise without pain – or even to sleep, stand or sit for a long period of time.
Week 1 of Sleeping on a Casper:
Casper retail stores can be found across the country if you want to test them out. A Casper mattress can be purchased as a standalone mattress -or- you can add an adjustable base. We opted for Casper Hybrid mattress coupled with The Adjustable Pro base so that we could elevate our head / feet. You can lay flat as well and if that's what you prefer, then you should downgrade the bed frame.
What is "zero gravity"?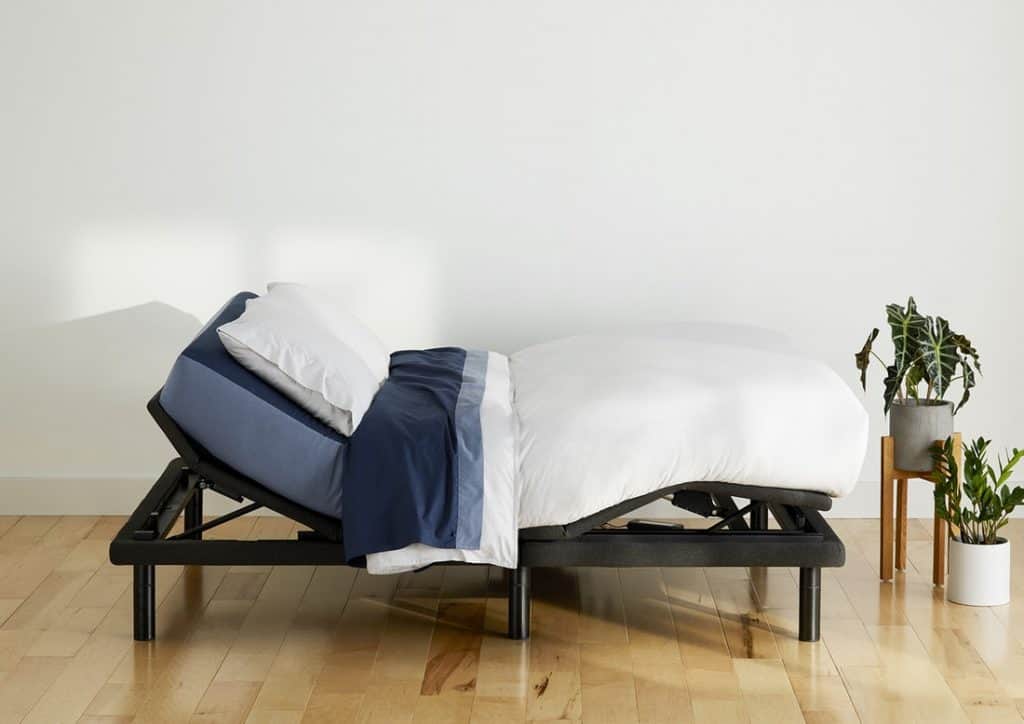 We bought the set on a Friday night, and it was delivered within a week. They even remove your old mattress for you! We added the risers that are included with the purchase to make the bed taller. The adjustable frame can sit inside a bed frame as well, so we will be shopping for that as we redesign our bedroom.
1st night // After our 1st night our aches and pains still existed, but we both woke up less groggy. I slept through the night at zero gravity and I'm normally a side-sleeper. Mark got out of bed at 4am because he struggled to fight the urge to sleep on his side so he finished out the night on the couch. He is typically a tossing and turning type. I have lots of insomnia.
2nd night // On day 2, I woke up and felt slightly more rested. My lower back felt less stiff and I made it again sleeping through the whole night on my back at zero gravity. This time with a neck prop, no pillow. And no insomnia. Mark got up around 6am. But he also said he slept at zero gravity and felt mostly better. Both of us confirmed less pain the next day.
3rd night // Mark made it through the whole night on his back. His snoring is much less and his desire to sleep on his side is subsiding. He started to experiment with a neck pillow. He turned on "vibrate mode" in the middle of the night. The next morning, I started to feel different. Maybe even better. I hobble a bit most mornings, but not this time.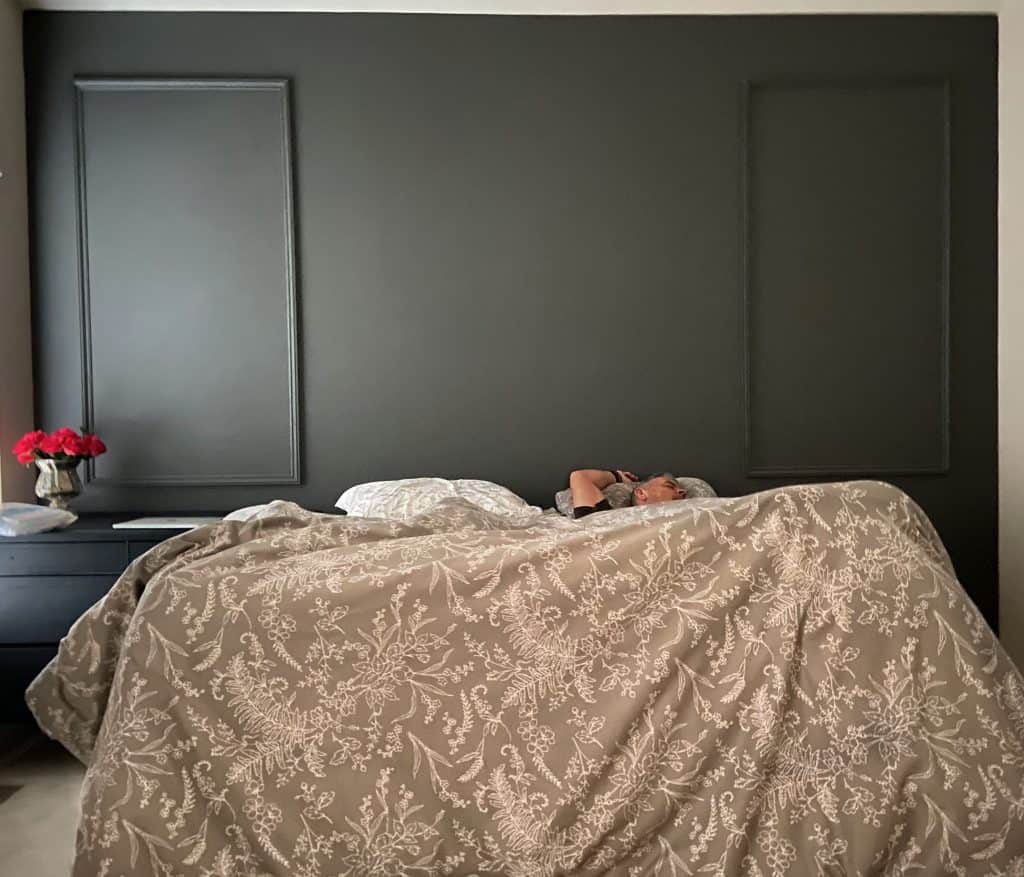 4th night // Vibrate mode is awesome to help you go to sleep. Sounds kinky but it's really alllll about the orthopedics ;-). It's a soothing, relaxing vibration that turns off after about 15 minutes. We woke up, both refreshed at zero gravity. Trying to decide if we should be exploring more adjustable angles. The neck tilt for instance stretches out our neck more which feels great but we haven't slept that way yet. My afternoon headache is not making an appearance like it normally does.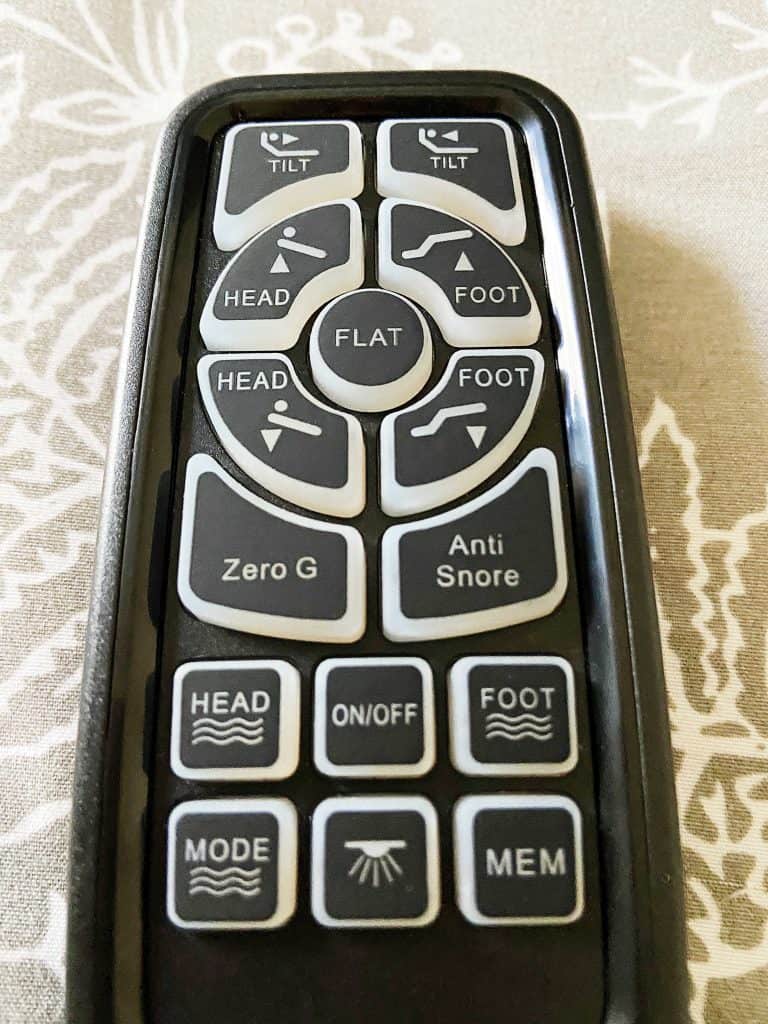 5th night & beyond // I had a chiropractor appointment, who confirmed my back is really messed up, so working on getting that fixed. But now we've both transitioned to "feeling good" in the morning! I even look rested, so there is a bit of an anti-aging quality to a better night's sleep. Now we're just trying to figure out the pillow situation. We both have My Pillows and for me that's perfect. I am really happy with the purchase so far!
We are actually going to bed…early?!
I struggle to fall asleep before 10pm and I also avoid bedtime because it can be so uncomfortable. Mark is even worse — he's a late night TV watcher. Now I go to bed early on work nights and I feel so much better during the day.
Working, sleeping or watching movies in bed
I love the adjustable function to sit upright in bed to work (or write). We like to watch movies until we're sleepy (a bad habit of ours that probably won't go away) but now we can do it in comfort. I'm beginning to look forward to turning in early. Feeling better is a wonderful thing!
Master Bedroom Progress…
As I mentioned, we started our master bedroom makeover (see the after) with no real plan, we're letting it unfold organically. We sold our old bedroom furniture and started looking for pieces that work better in this space. I bought these dressers from my friend and gave them a fresh coat of paint. (See the new and improved night stands!) We worked on adding wall trim this weekend. Downsizing our furniture has made this room seem more spacious.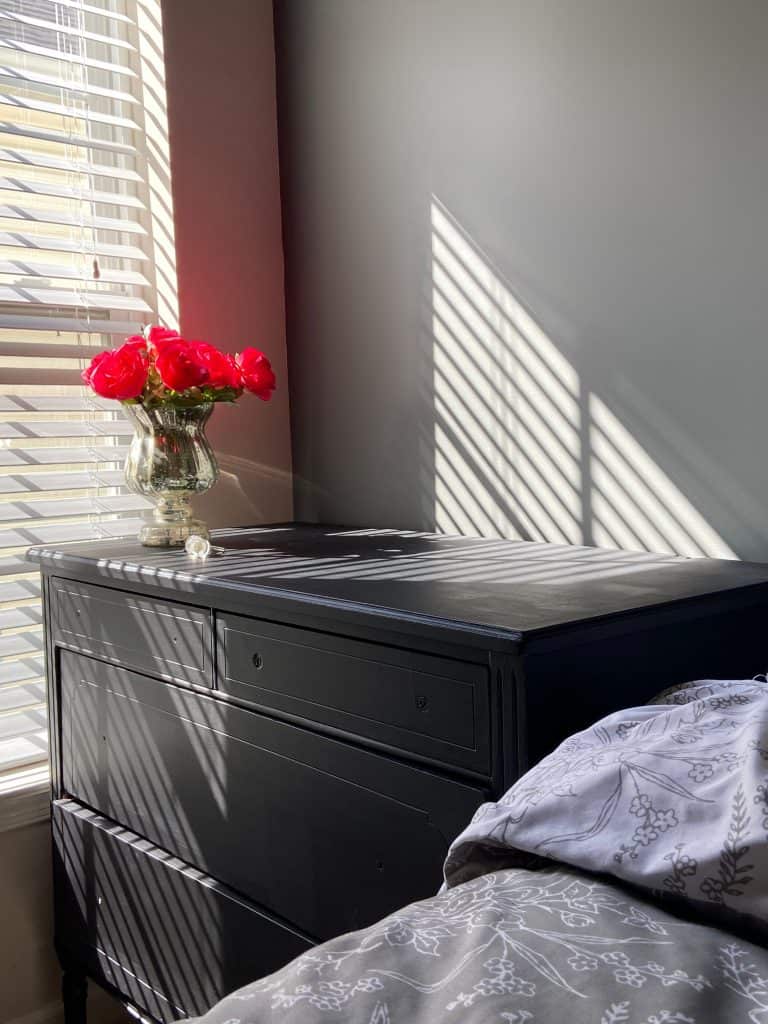 We'll share these updates as we progress along with even more reviews of our Casper mattress and adjustable frame as we make our final decision. We are also looking for a bed frame that fits our adjustable frame, so stay tuned!