Spring Porch Tour in Full Bloom
Spring has officially sprung in Cincinnati! I snapped a few photos while everything is in full bloom. This is where we visit neighbors (from a comfortable social distance). And I'm pretty sure this is what my Heaven will look like.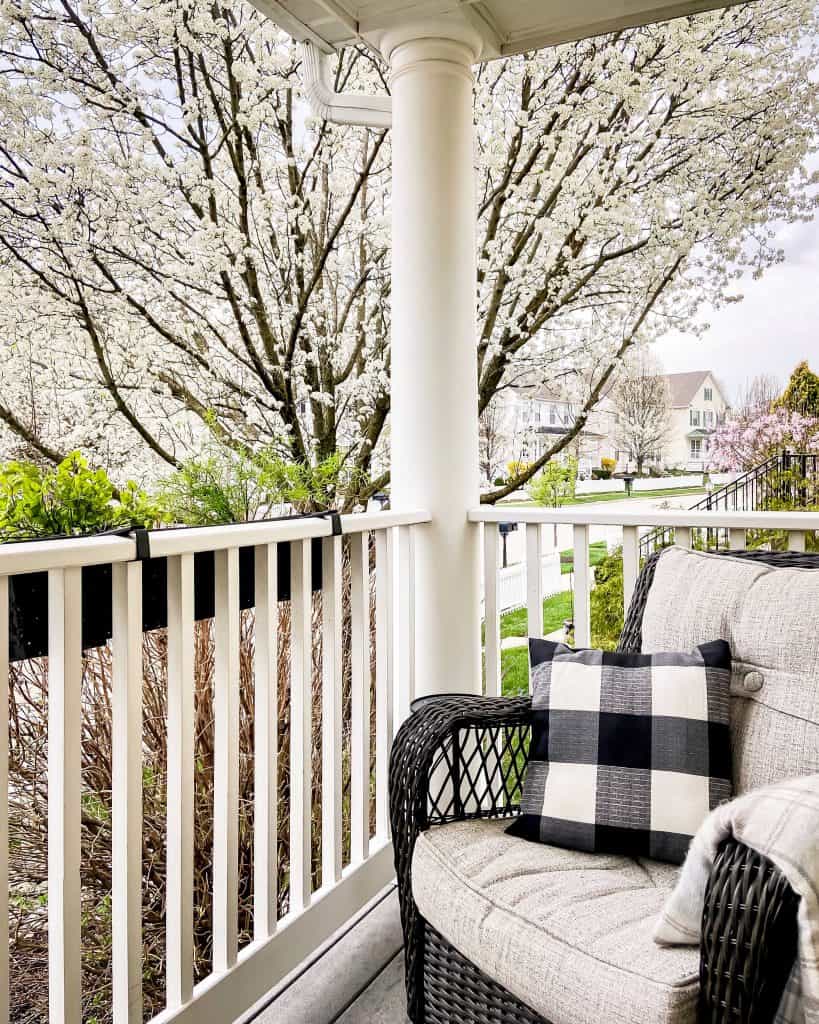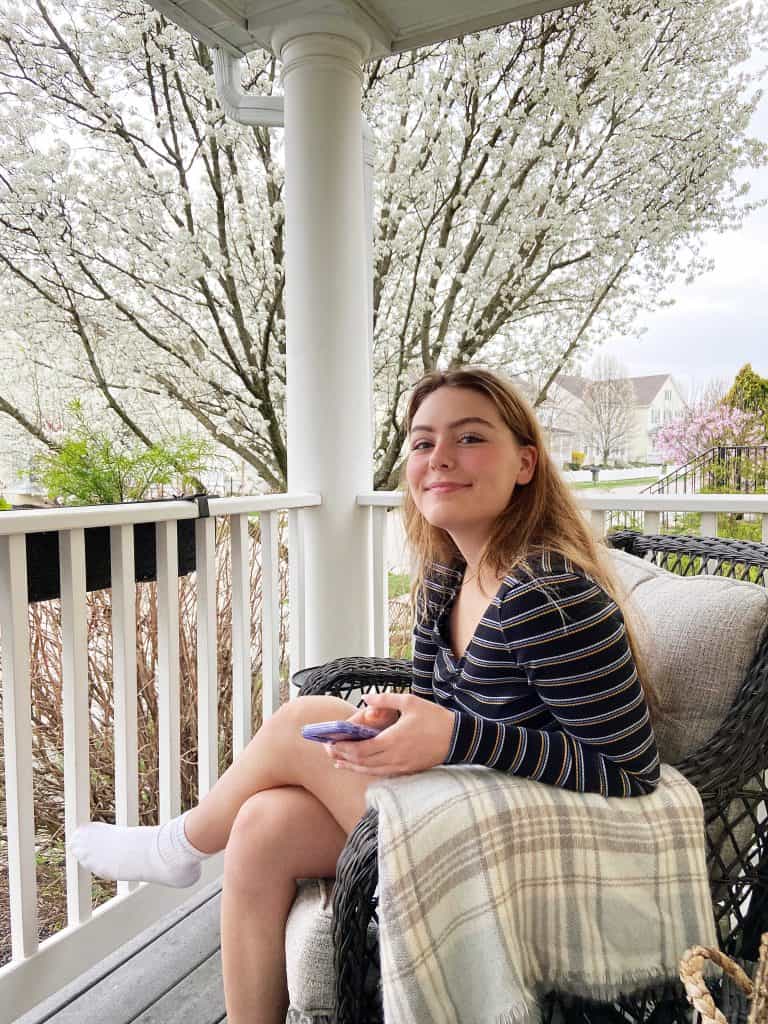 So we are enjoying all the beauty spring has to offer.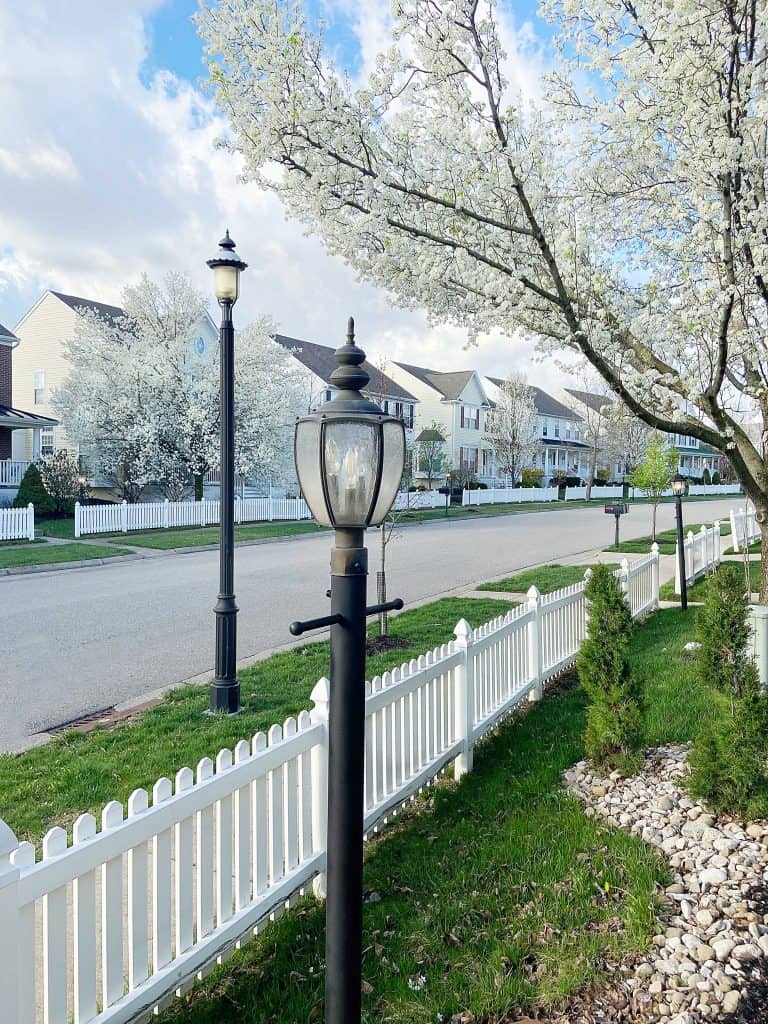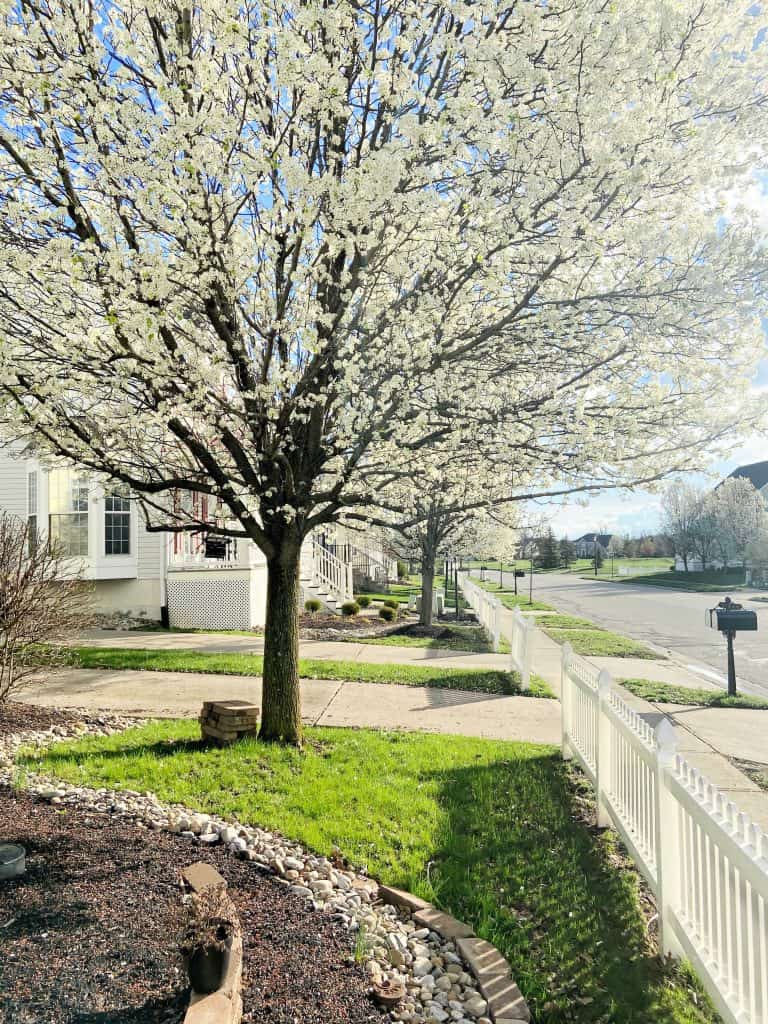 New Flowerbeds Before & After
Last September we hired a landscaping company to re-sculpt our flowerbeds. I need to clean them up again so they can look just as nice.
I want a little color so I planted some Eden roses along the trellis base of the porch. Fingers crossed that these take off this year!
Porch Mood Board (Video)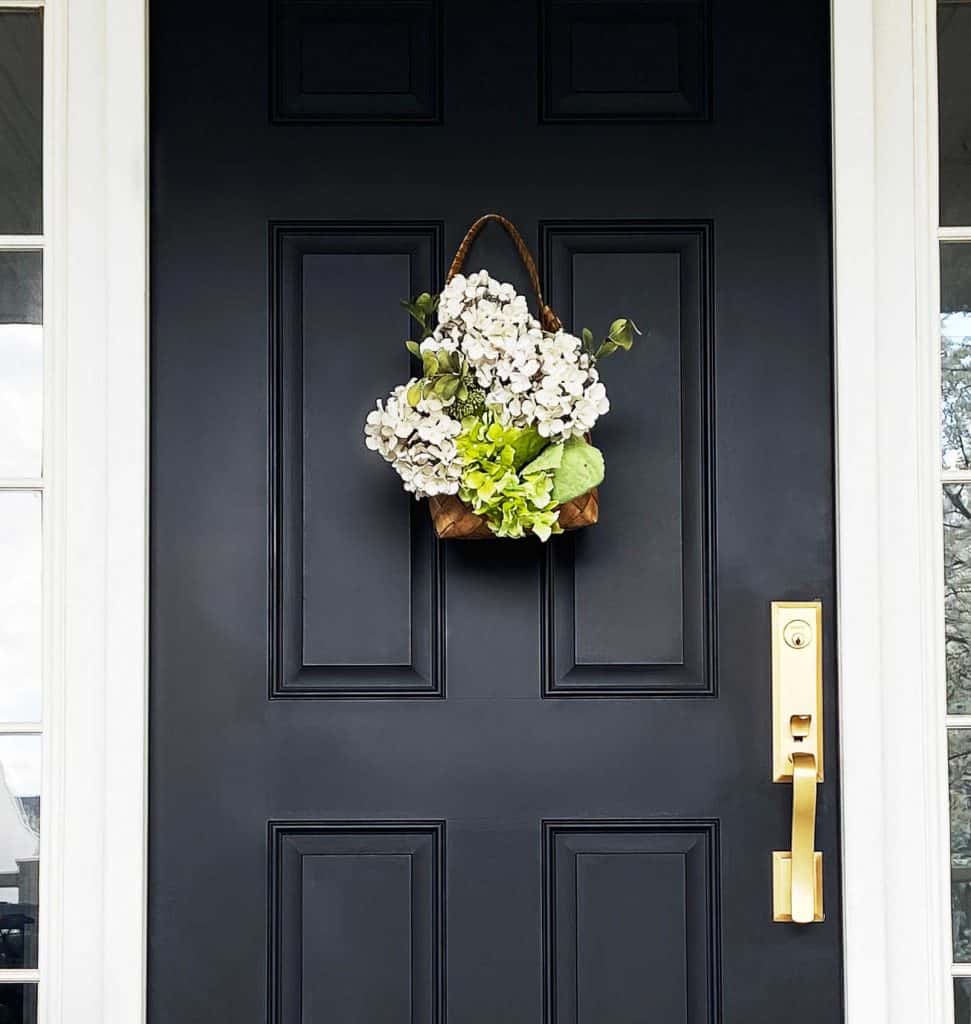 See our full home tour here of our "Picket Fence House". It's a work in progress but we are starting to turn the corner and leveling-up some of our projects.
Next I'll be sharing an update on our master bedroom makeover that is in progress. We've been sleeping in our Casper mattress for a month now, so I'll update you on how we are doing!
Hope you enjoyed a glimpse of spring here in Ohio and that everyone is staying home and doing well. Stay healthy, friends!