Tiny Modern Farmhouse Laundry Room MAKEOVER
We wanted our laundry room makeover to include bright whites and dark contrasts accented with natural wood. We love neo-classical styling for our home's interior, but still wanted touches of farmhouse + industrial elements thrown in. Above all, we needed a functional space. So with all that being said, our laundry room makeover is complete!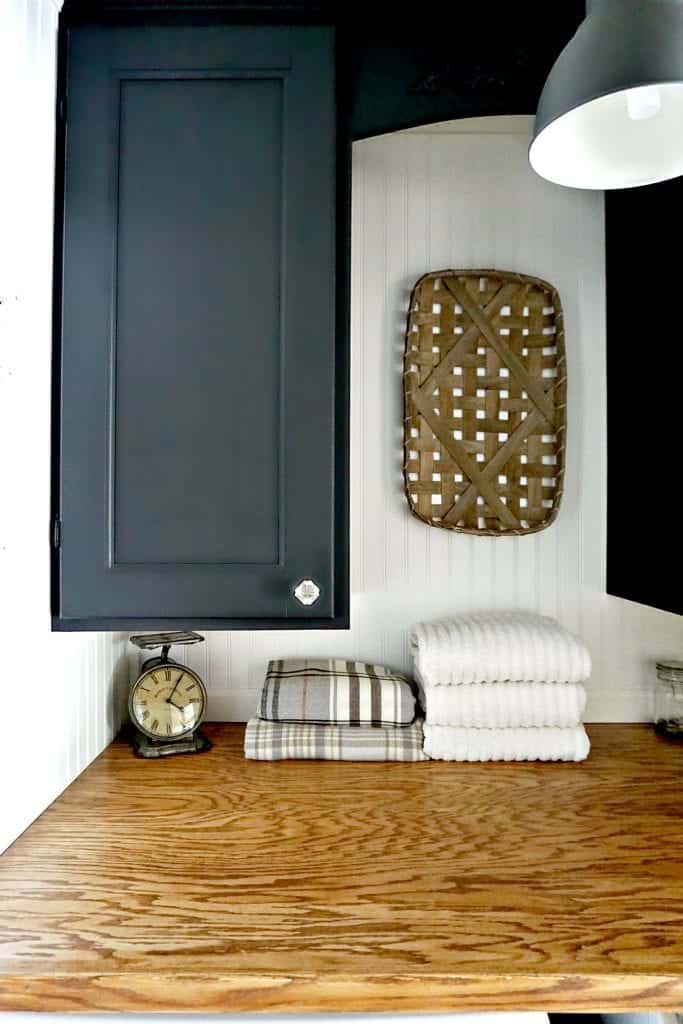 I had a long list of "wants" for this space. Tiny room remodels seem like they would be so simple at first. Soon, my long list of must-haves and beautiful "things" was whittled down to only bare-minimum, basic needs. Maximizing the use of space and improving efficiency took some thought. This room is adjacent to our garage and when I think about the original design, the room felt like an afterthought. No windows, no utility sink. So we had to bring in the light with paint and under-cabinet lighting, and amp up the functionality. A tough task in such a tiny space!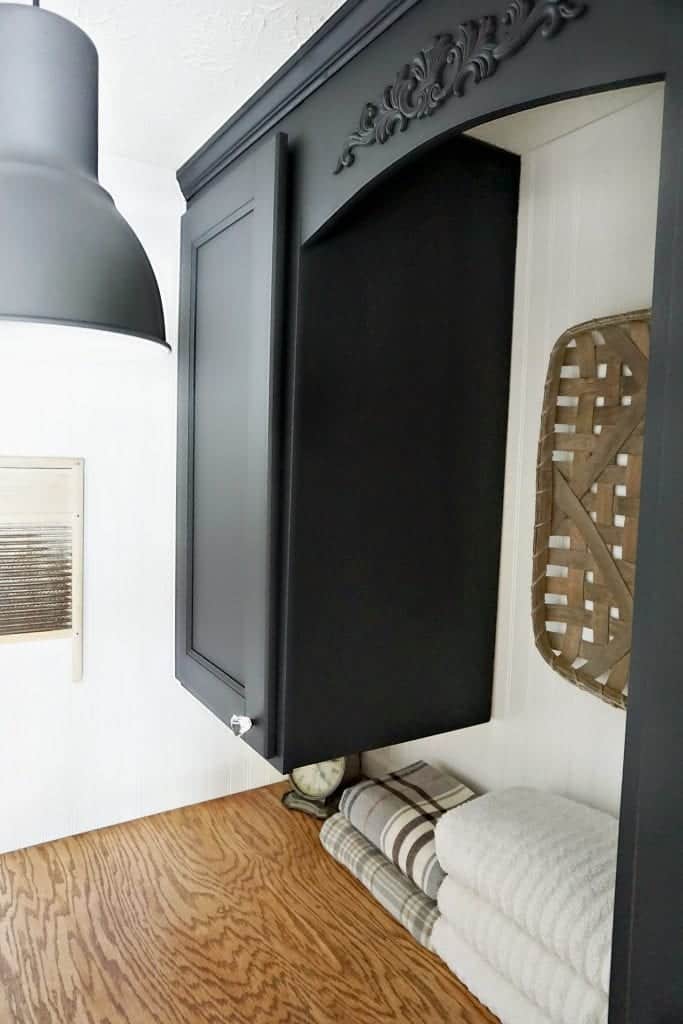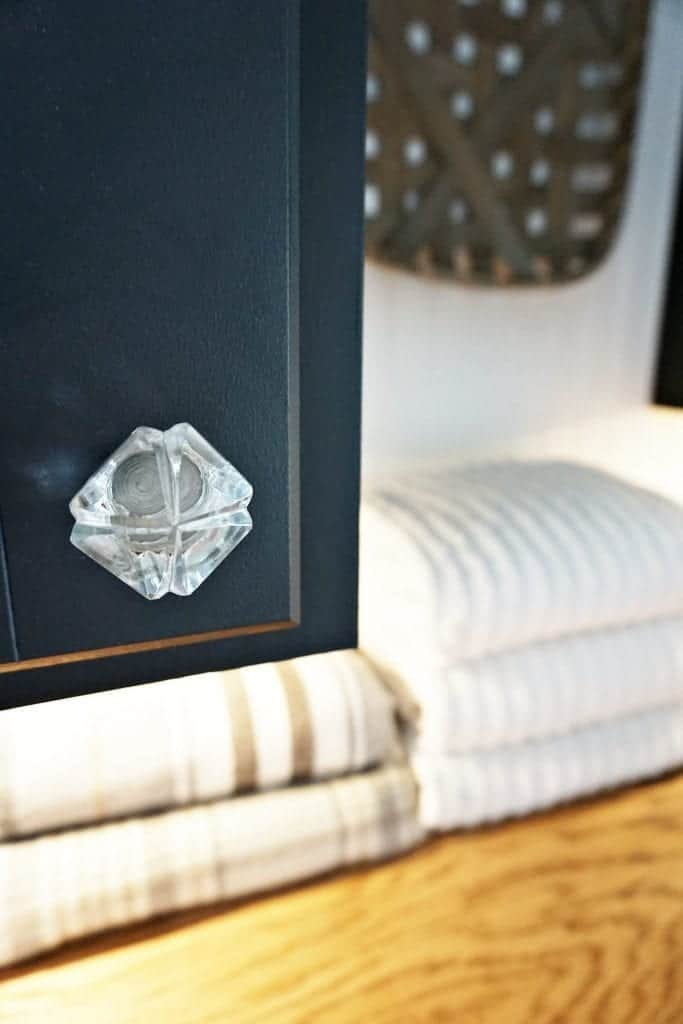 The countertop to fold our laundry has been a game changer! It's actually eliminated a full step in our laundry process. Before a giant mound of laundry would migrate from the dryer to the couch and swallow our family room. And, of course…sit for days. Now, we can finish a load of laundry, use our countertop to fold, hang our clothes using our brand new hanging rod valet. And then…put them away (already hanging is a huge bonus!) Who knew a hanging rod would make such a difference?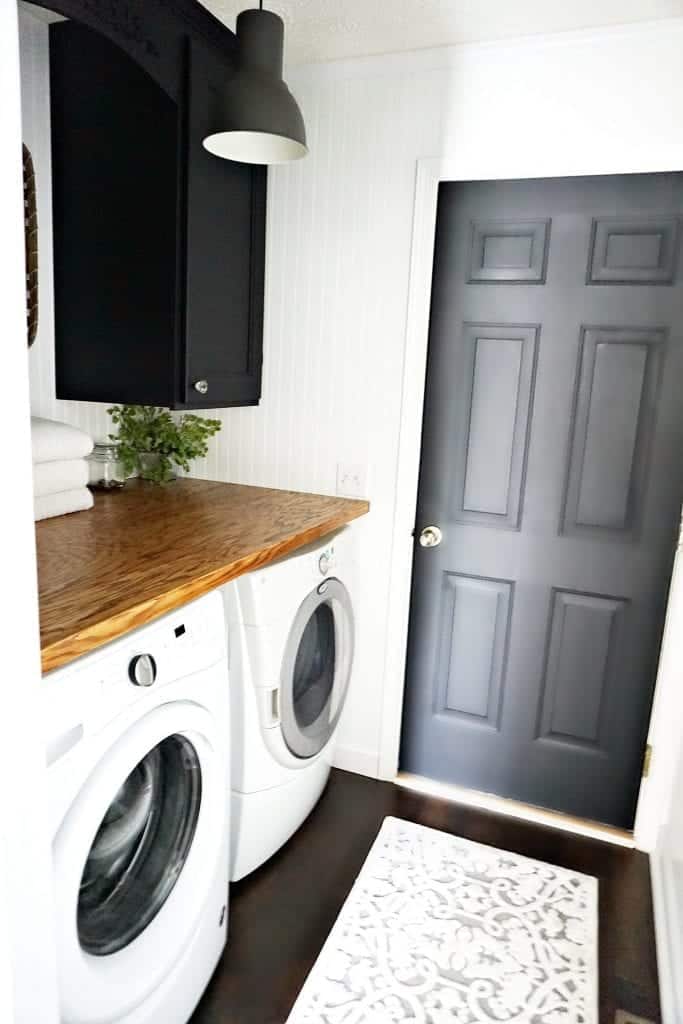 Shop this Space:

Source List:
As you can see, lots of little DIY projects make this room feel functional.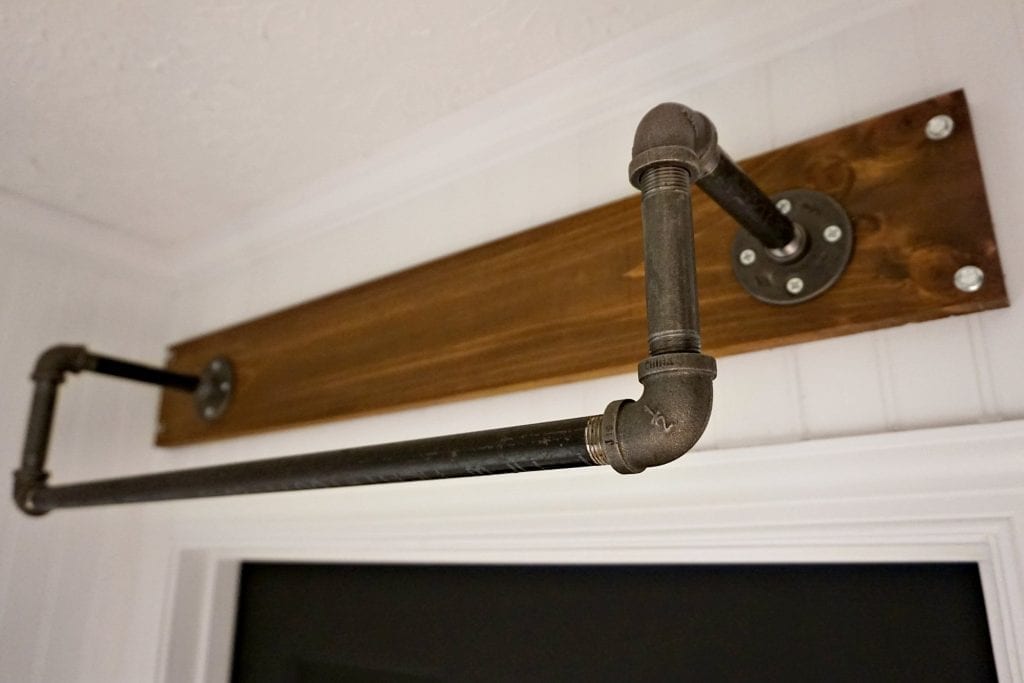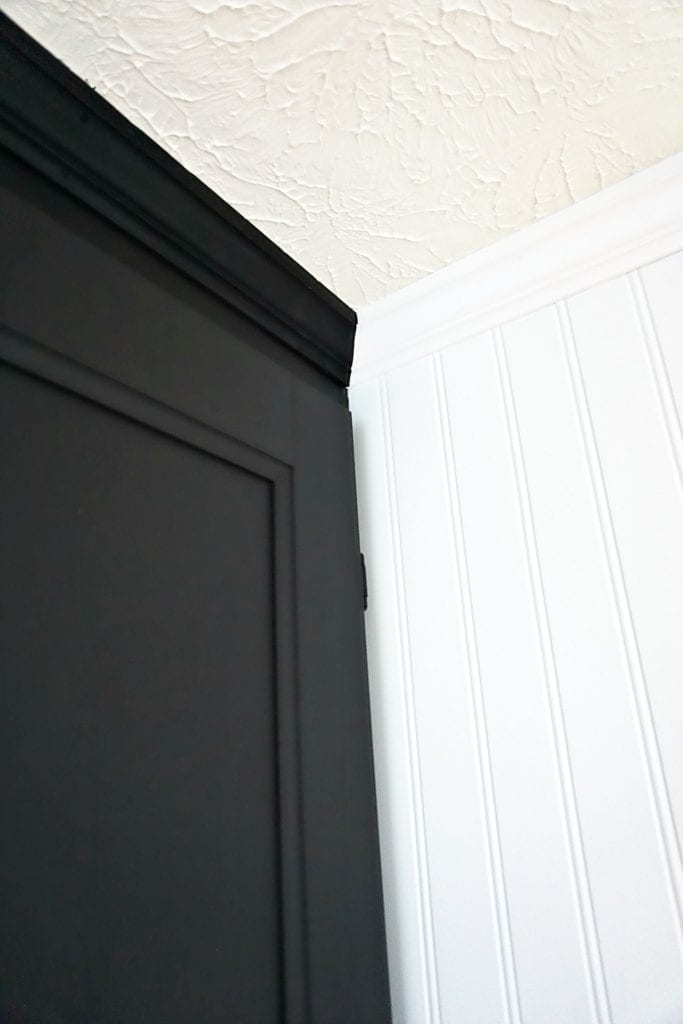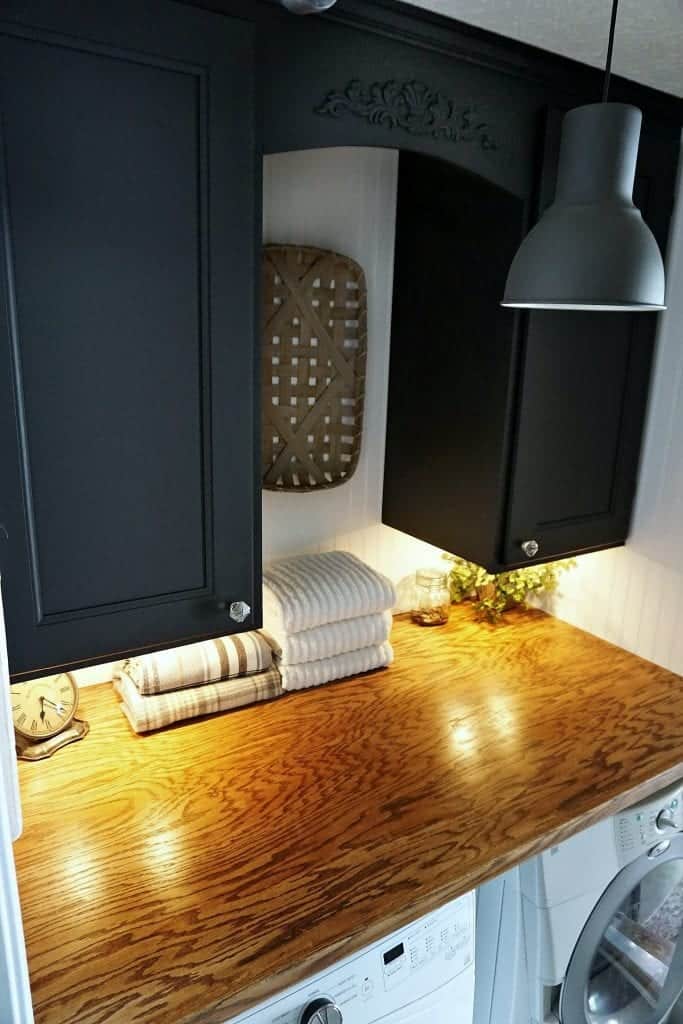 Before
We have a couple of trim pieces we still need to finish, and I'd like to make some of my own wall art. But I'm so happy to have the bulk of this project behind us. We tried to not stray too much from our original design plan, just made a few adjustments here and there. I will likely change the decor at some point and will post updates when I do.

Watch our Youtube Video:
Pin it for later: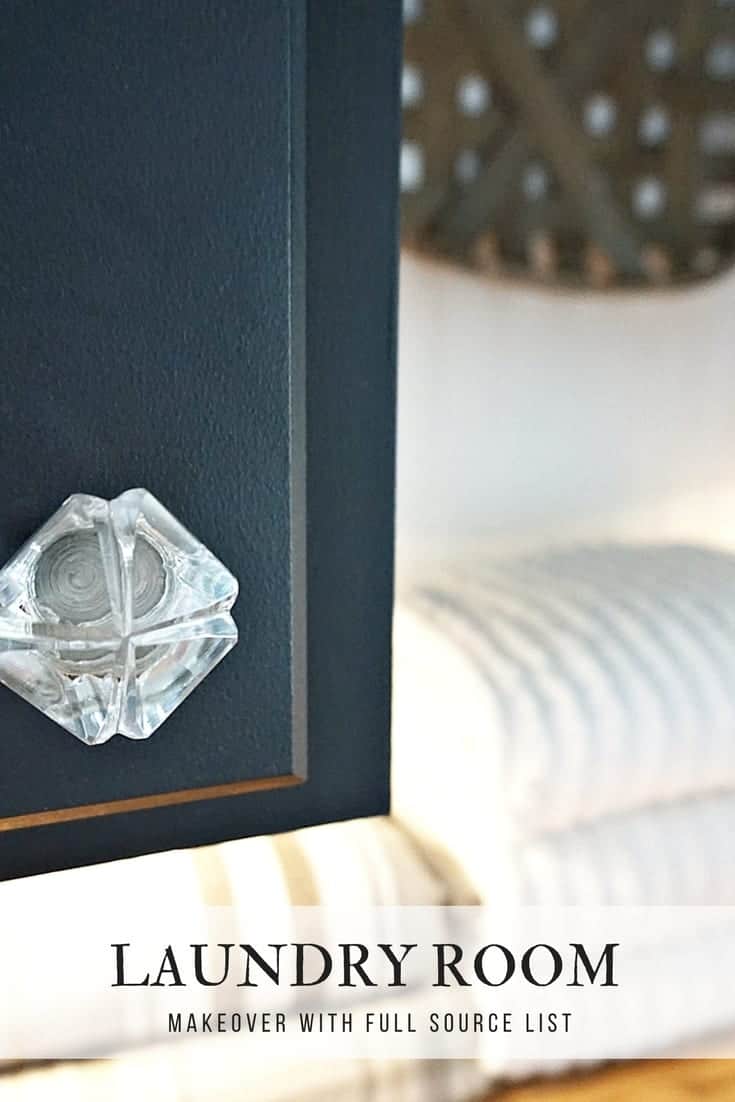 Thanks for following along!