Pottery Barn Advent Calendar
We get such a kick out imitating catalog inspired knock-offs at a fraction of the cost. So today we'll show you how to create your very own Pottery Barn Gilt Advent Calendar. The catalog retail price is around $159, but we built ours for around $30 using leftover materials and items from our wedding.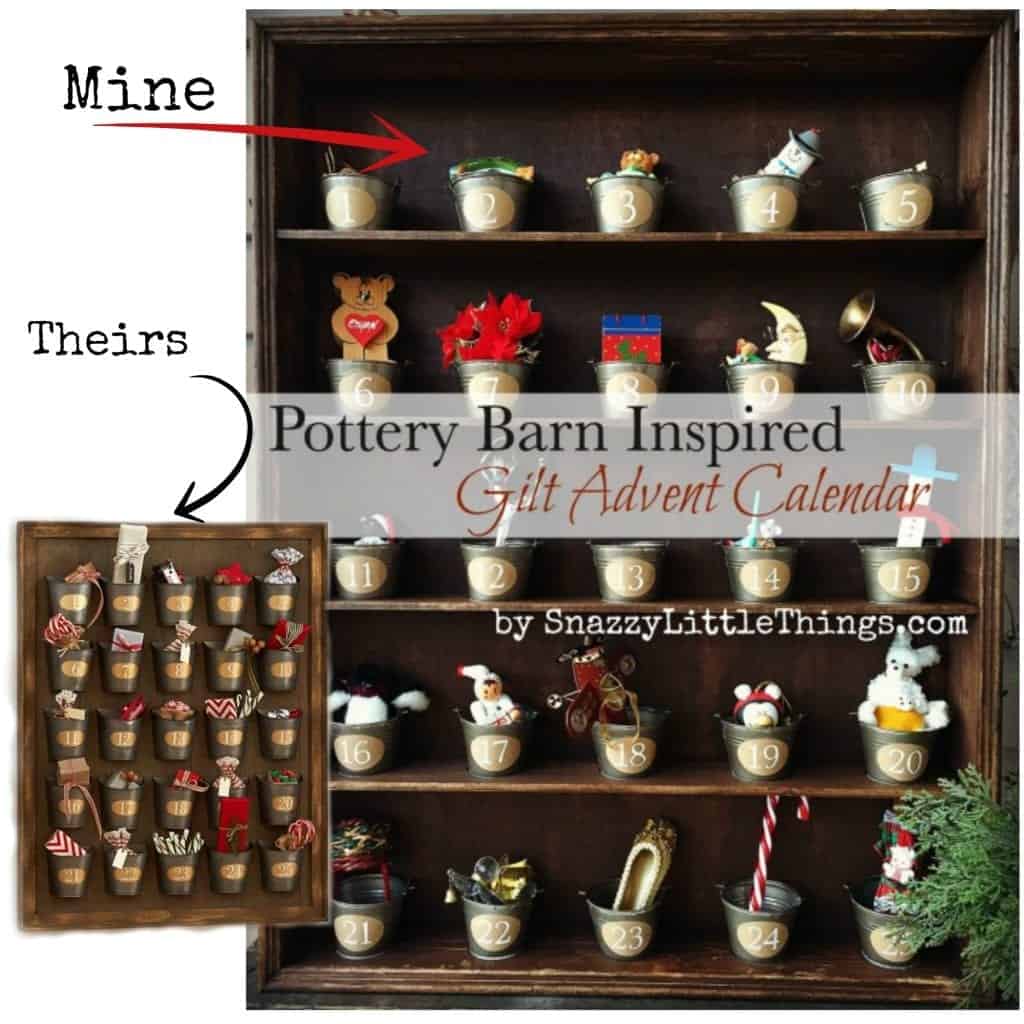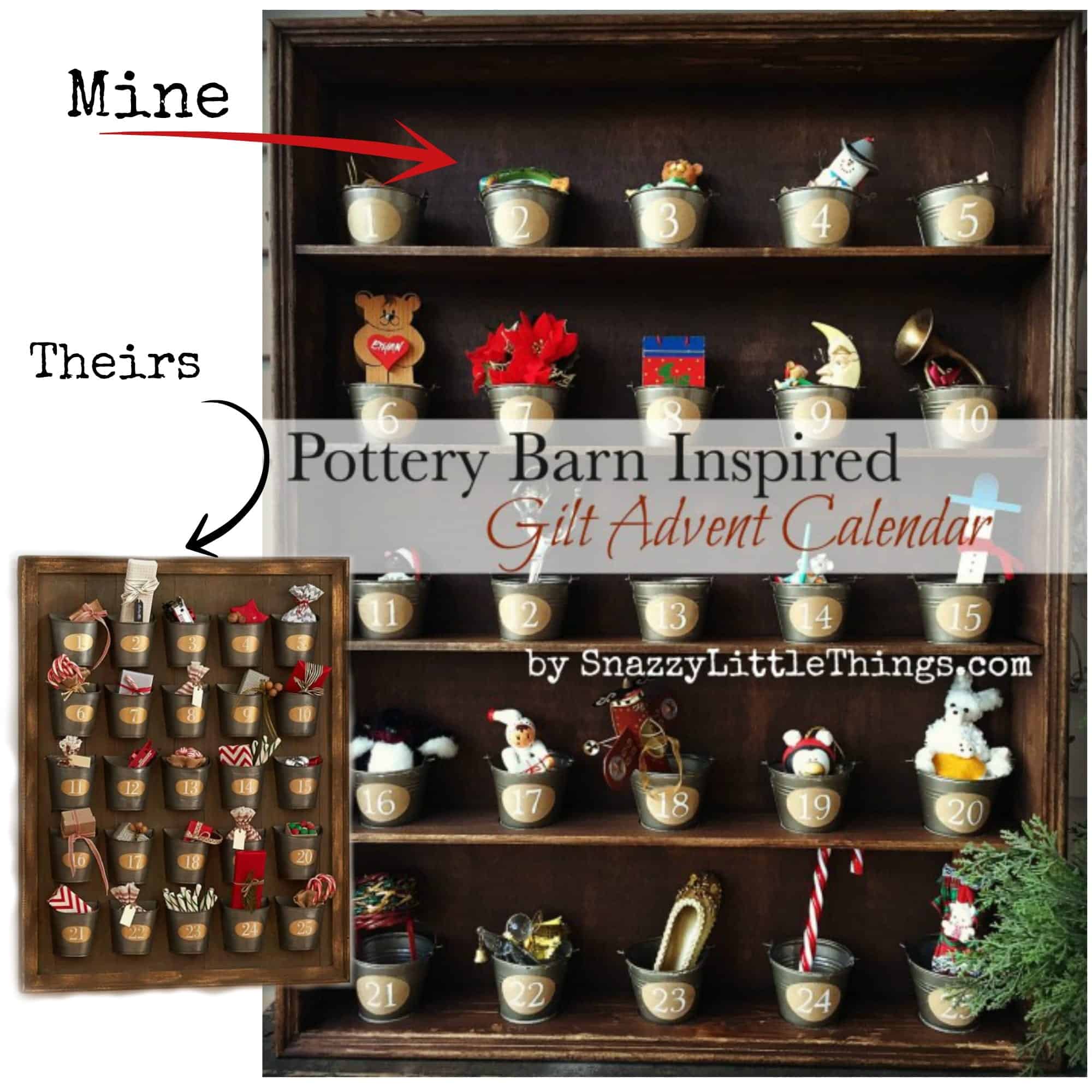 Pottery Barn-Inspired Gilt Advent Calendar
First, I had to find a way to make the numbers white. So this was my workaround (and I made free printables for you to do the same). Just print the Advent labels listed in my free printables library, then trace over the numbers with a white gel pen (found in the artist department at your craft store)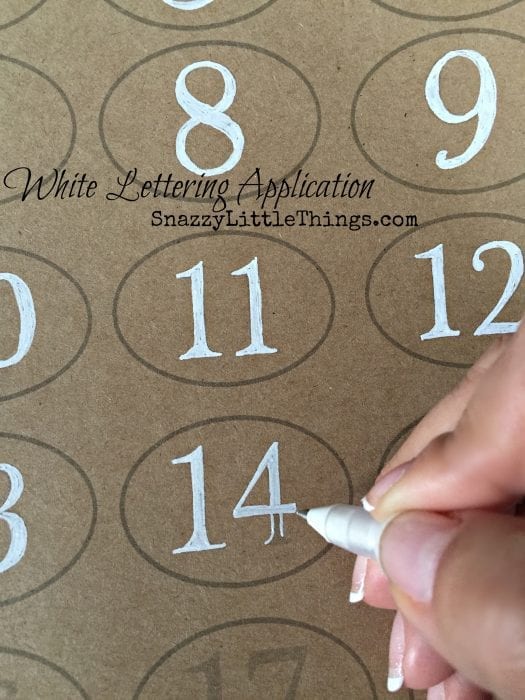 I had leftover galvanized buckets from my wedding favors this past summer. So this may add to your cost, in my case, I had a handy repurpose available to me :)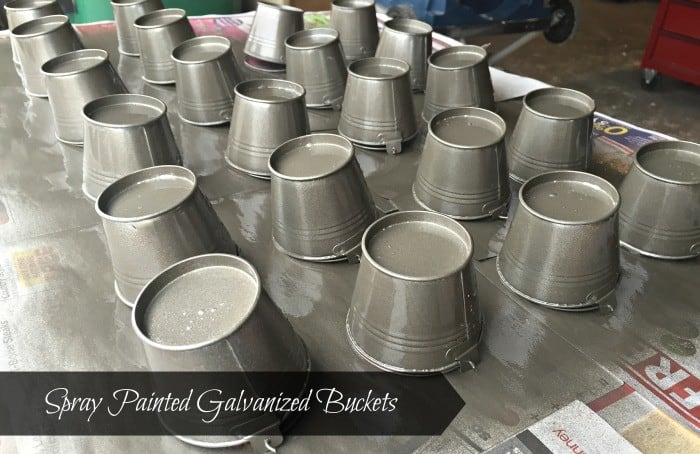 I used this spray paint…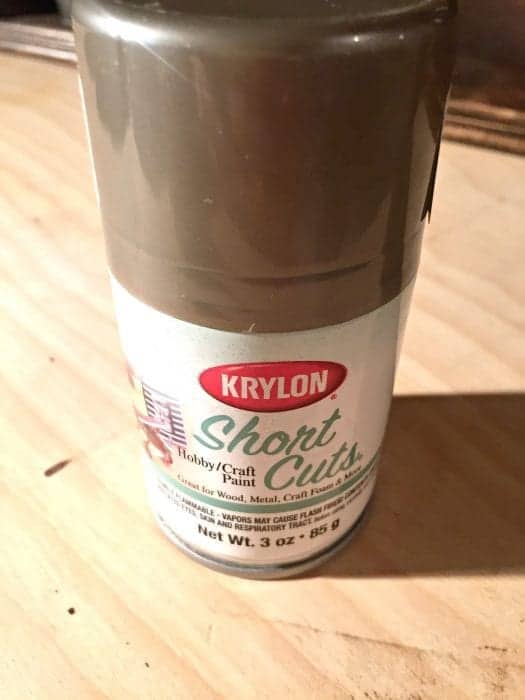 Once dried, I Mod Podged the labels onto the painted galvanized buckets: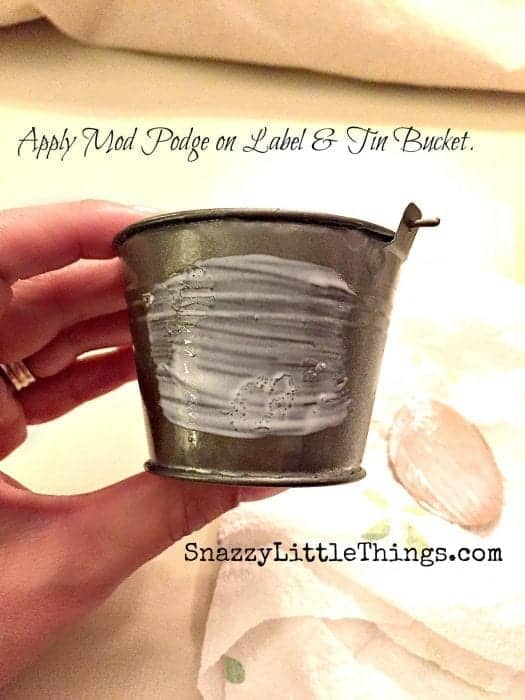 Once tacky, affix table to bucket. Hold in place, then hold down with a paper town and wipe off excess.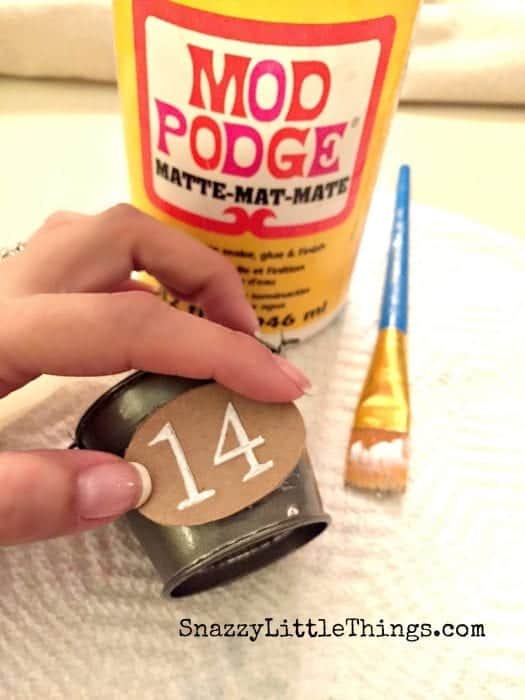 Repeat: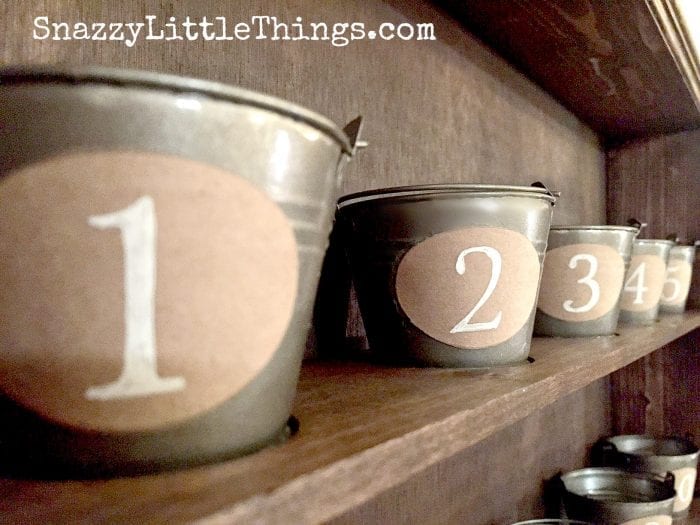 Then, I filled them up with our holiday decorations — but you can put whatever goodies you'd like.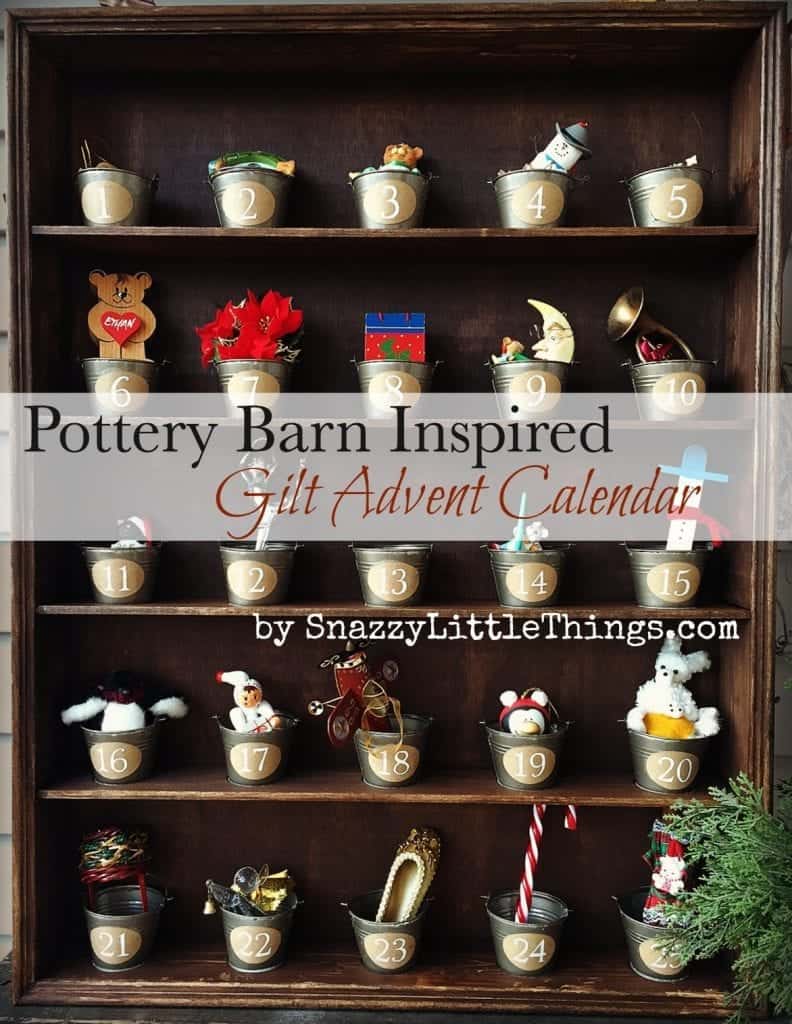 I provide free build plans (and the printables) for subscribers of my blog, so if you're not signed up you can do so, here. I'm hooked. I admit, doing knock offs is so much fun. And many of my readers, (well YOU) said that you'd like to see more of them.
Knock off projects are so much fun…and as you've probably noticed, we've done quite a few here on the blog.
More Holiday Knock Offs
from your favorite bloggers
Blogroll for the Rock Your Knockoff Tour: 
Monday, November 10th
Dio Home Improvements
Snazzy Little Things
Postcards from the Ridge
ConfessionsofaSerialDo-it-Yourselfer
Restoration Redoux
Tuesday, November 11th
mommyiscoocoo
Artsy Chicks Rule
Our Southern Home
Curb Alert!
Sweet Pea
Wednesday, November 12th
Lilacs & Longhorns
What Meegan Makes
H2OBungalow
PinkWhen
Country Design Style
Cupcakes and Crinoline
Thursday, Novbember 13th
House on the Way
Friday, November 14th
H2OBungalow
diy180