Vacation Rental Cottage in LA…
We stepped away from DIY this week and took a little break with the kids, so I thought I'd offer a glimpse of our vacation rental in San Fernando Valley. I enjoy "living like a local" when visiting new cities. While researching online, I skipped the hotels and found a house large enough for all of us, one that was centrally located and offered a bit of vintage charm. I've absolutely fallen in love, with both the house…and LA.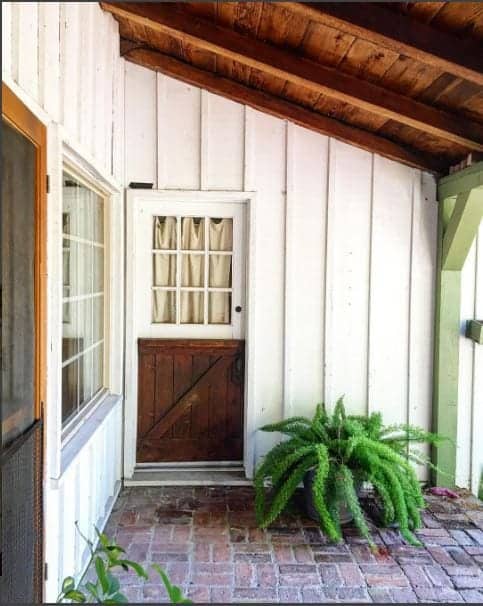 The house reminds me of places you'd see in Old Hollywood photos from the 30's and 40's…can't you picture Marylin lounging around at a place like this?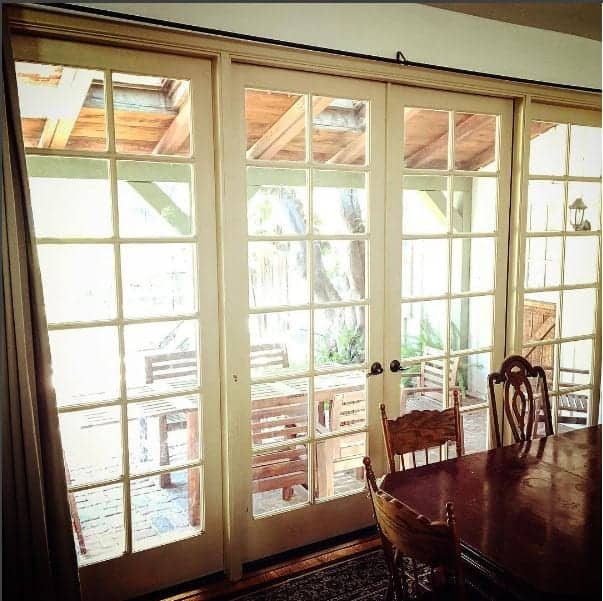 As it turns out, we actually were staying in Marylin's neighborhood! Her high school was right up the street (we can see it from our front yard). So no doubt she might have had friends that lived here.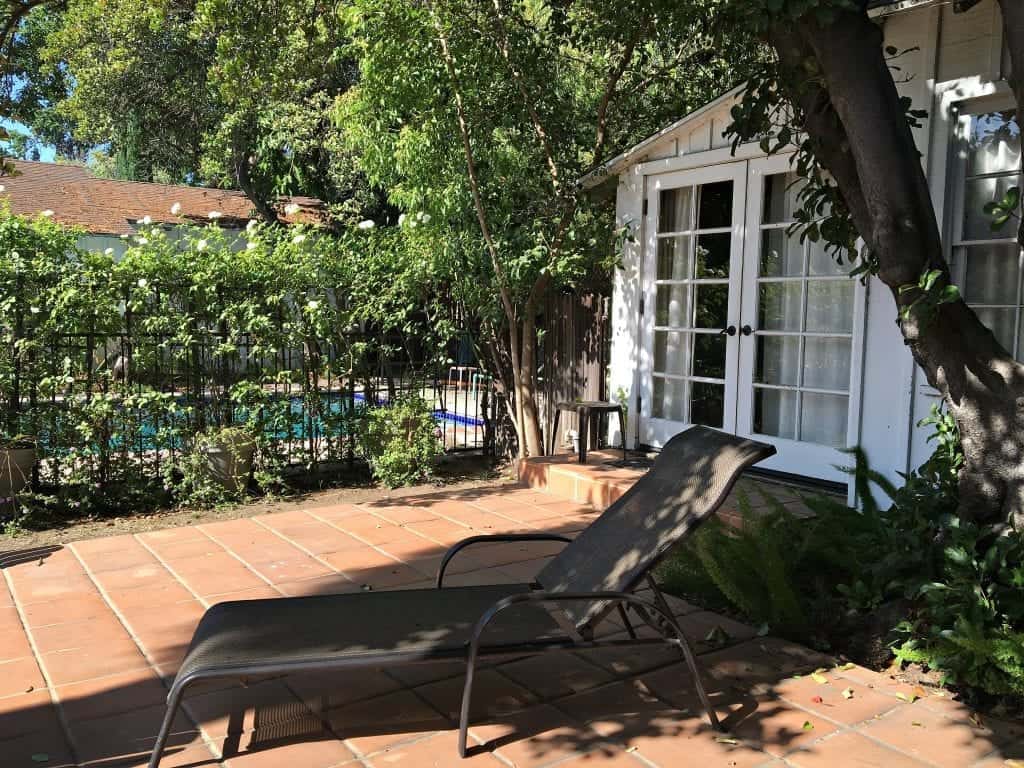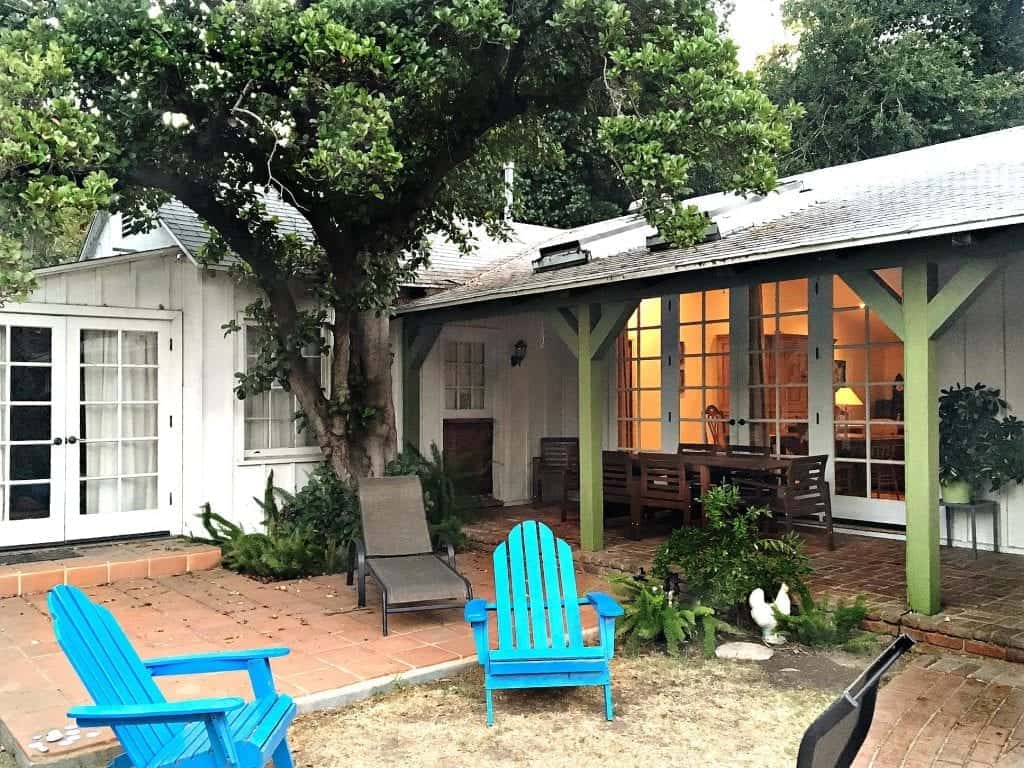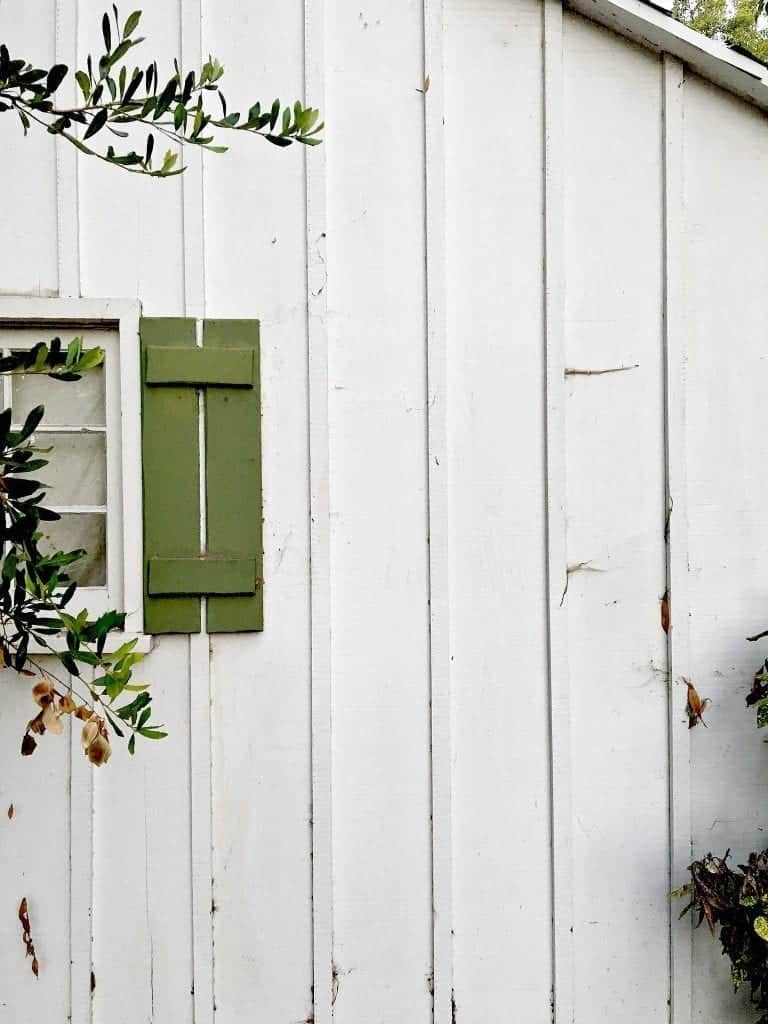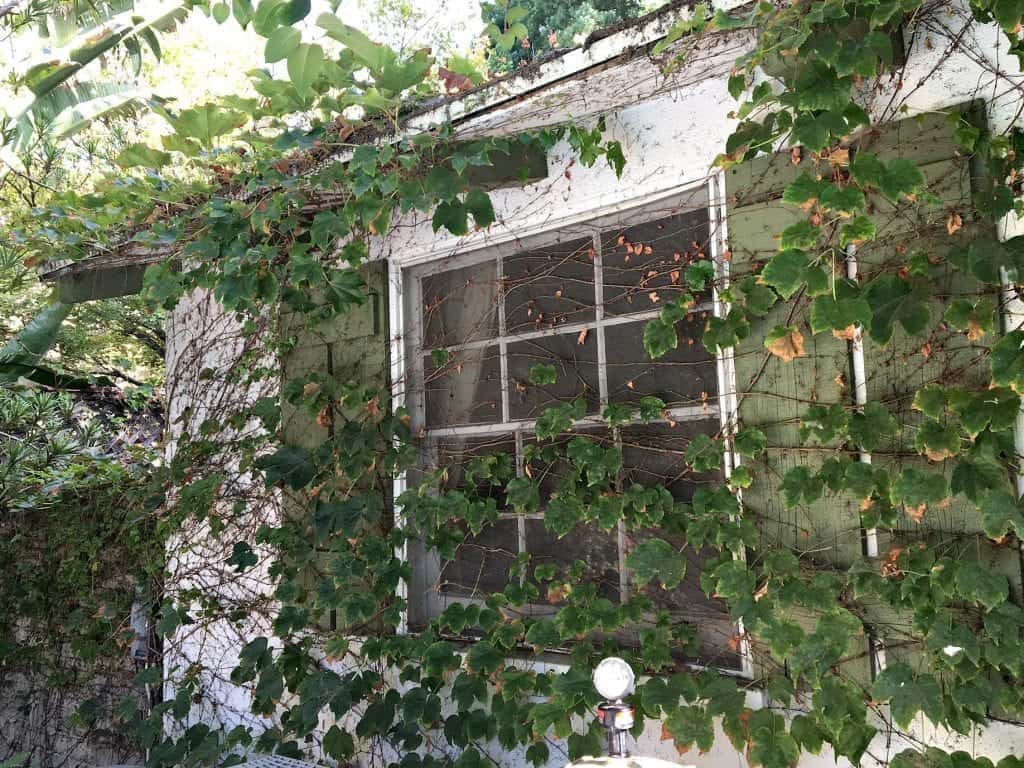 Here's a glimpse inside…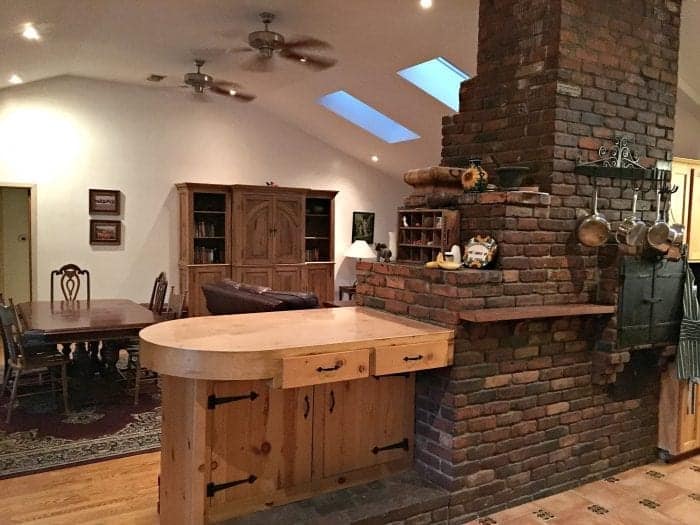 And…we are a bit starstruck at the moment.  Our rental is used for filming scenes in various movie productions and commercials. So a real Hollywood production company visited the house during our vacation to set the house for a People Magazine series.  We can't get any closer to Hollywood than that!
The street itself is well known because of this view…we've enjoyed quite a few walks on this street (while the kids capture Pokemon).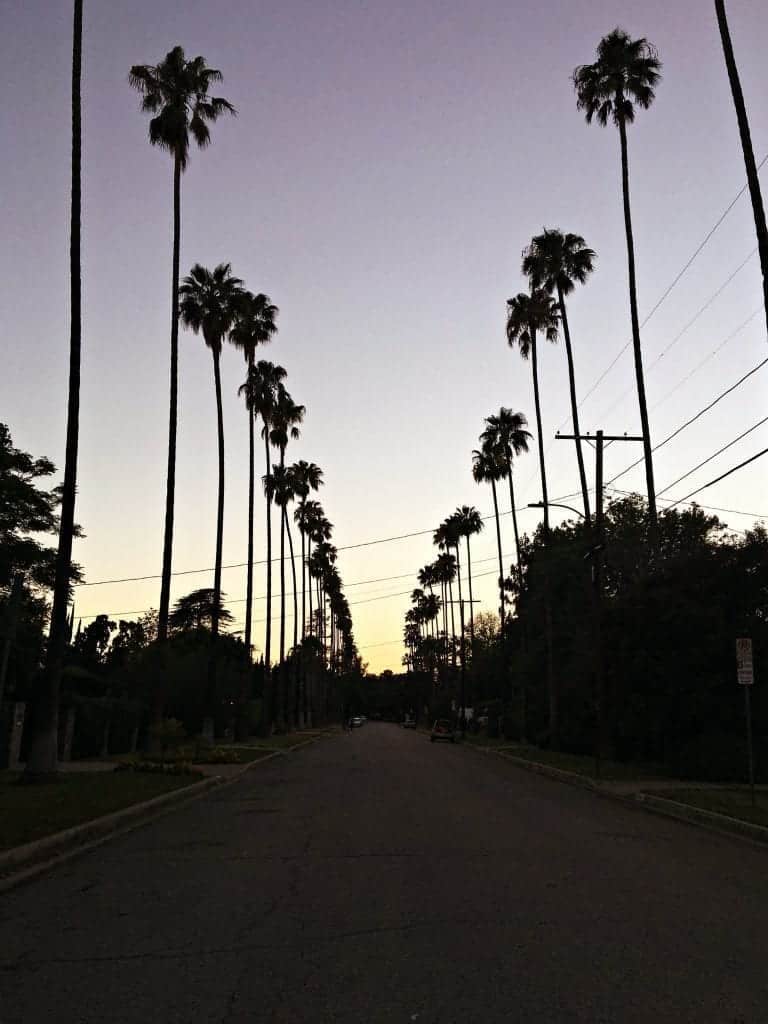 Four doors down is a famous house. It's part of a hit comedy series in its 6th season right now. Do you recognize it? Leave a comment with your guess…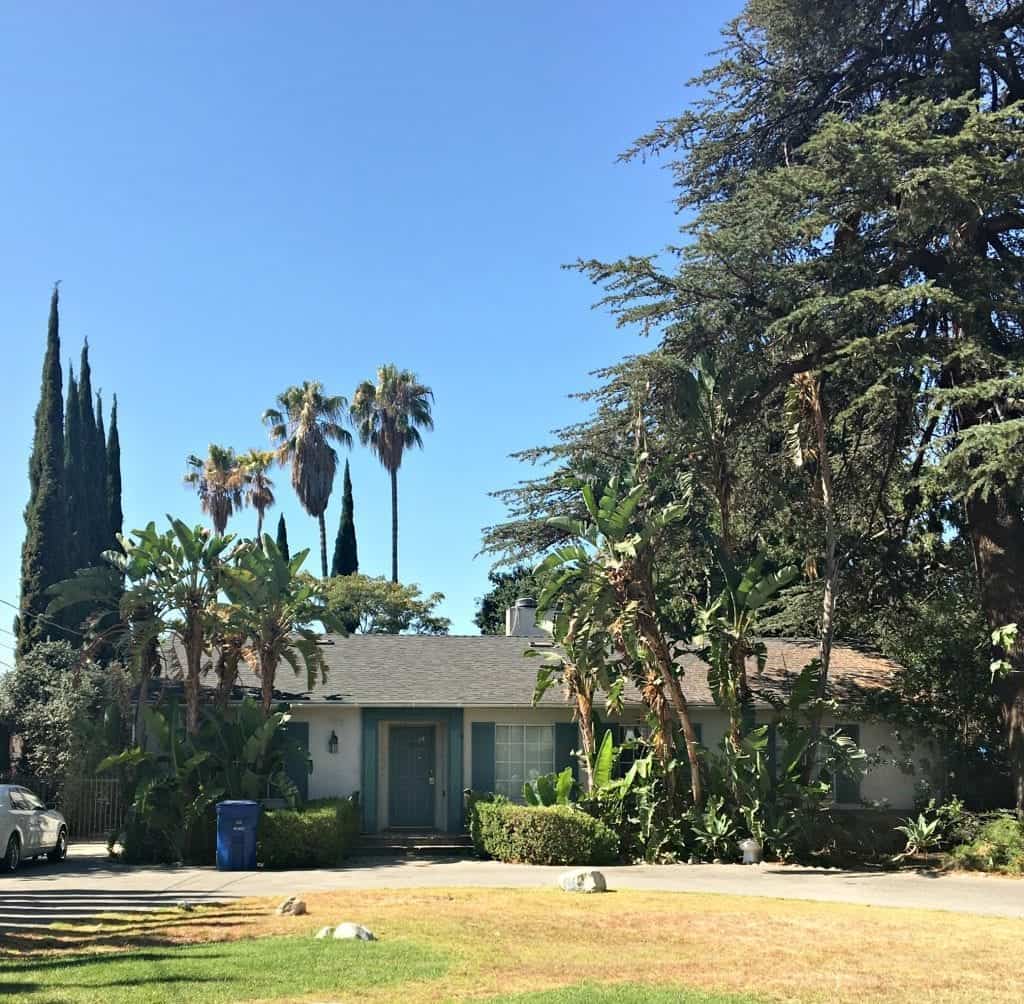 We've all been a little starstruck as we recognize landmarks from some of our favorite shows.  In fact, the production company used our front yard as a "park" theme for the series as well.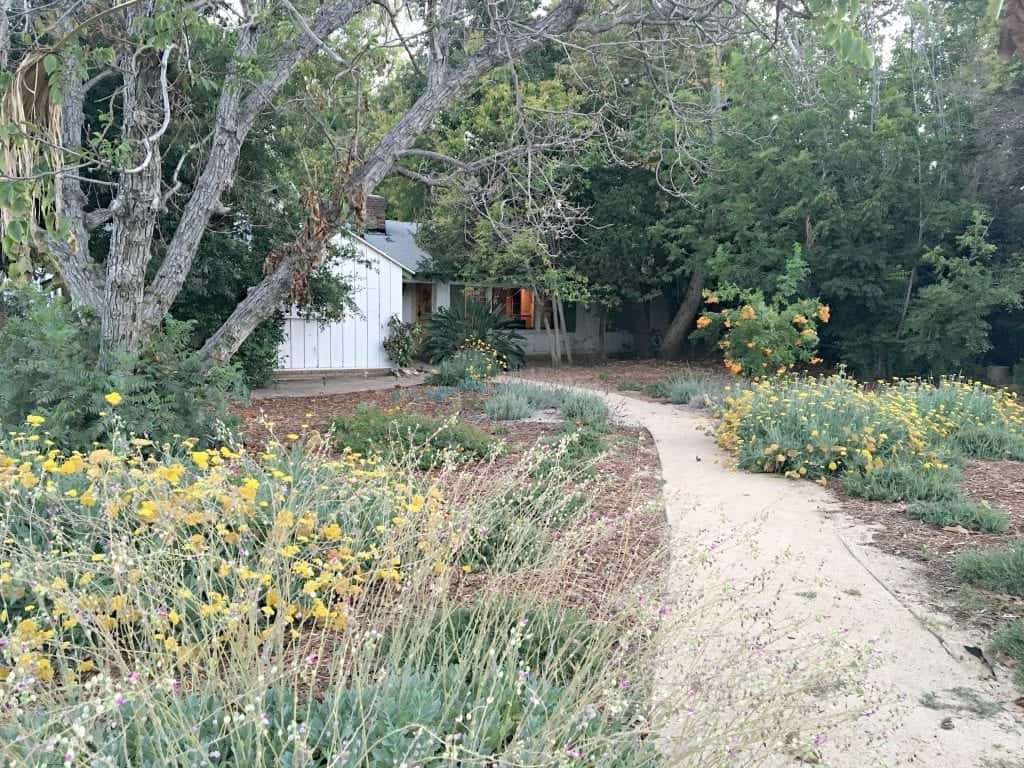 Places to visit:
We rented a car for the week and did a lot of research each night to plan out the following day. I'll write more in a future post, but here are some great places that we visited: the Getty Villa (a great way to start the week, beautiful art and gardens), the Back to the Future house, The Brady Bunch house and the Workaholics house (all are drive-by houses since they are real residences). We visited various high schools used for filming, Universal Studios (and the backlot tour), Warner Brothers Studio tour (a must see!), Manhattan Beach for the AVP volleyball tour, Venice Beach, Malibu Beach, Santa Monica, Mullholland Drive, the Hollywood sign, and all the sights on Hollywood Boulevard. You can easily score last minute tickets for some of the late shows (James Corden and Jimmy Kimmel) as well.
A few more favorite moments during our trip…we snapped this as we stood in line at Universal Studios backlot tour….
And…you might recognize this place :)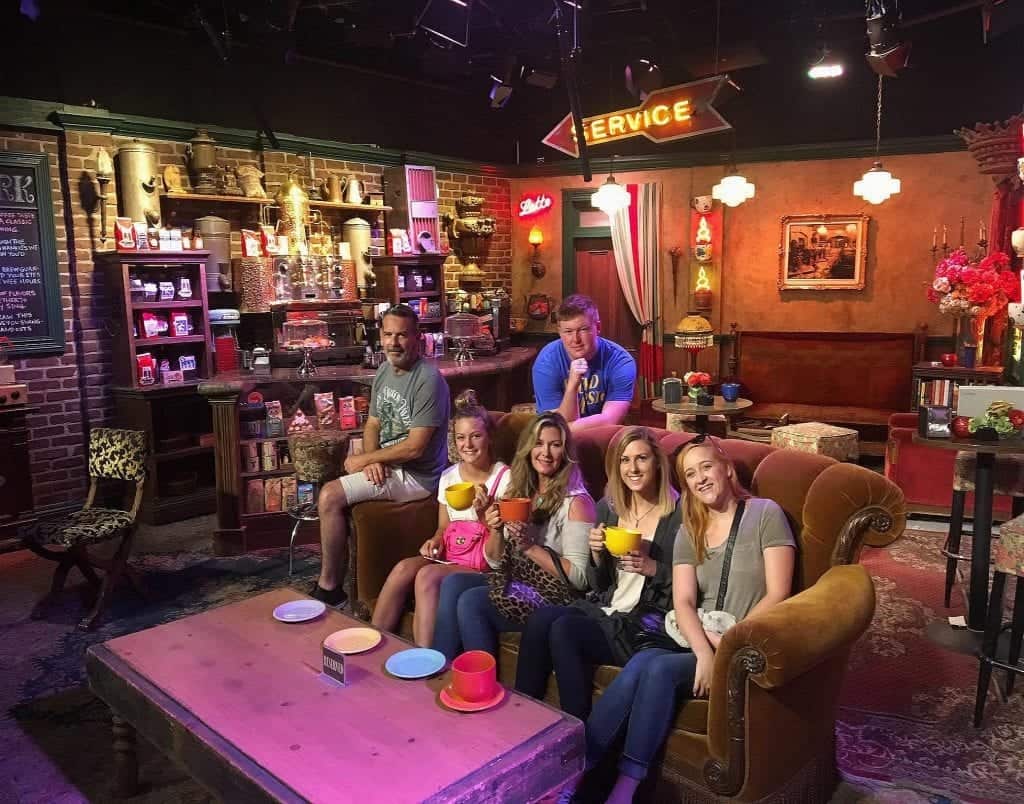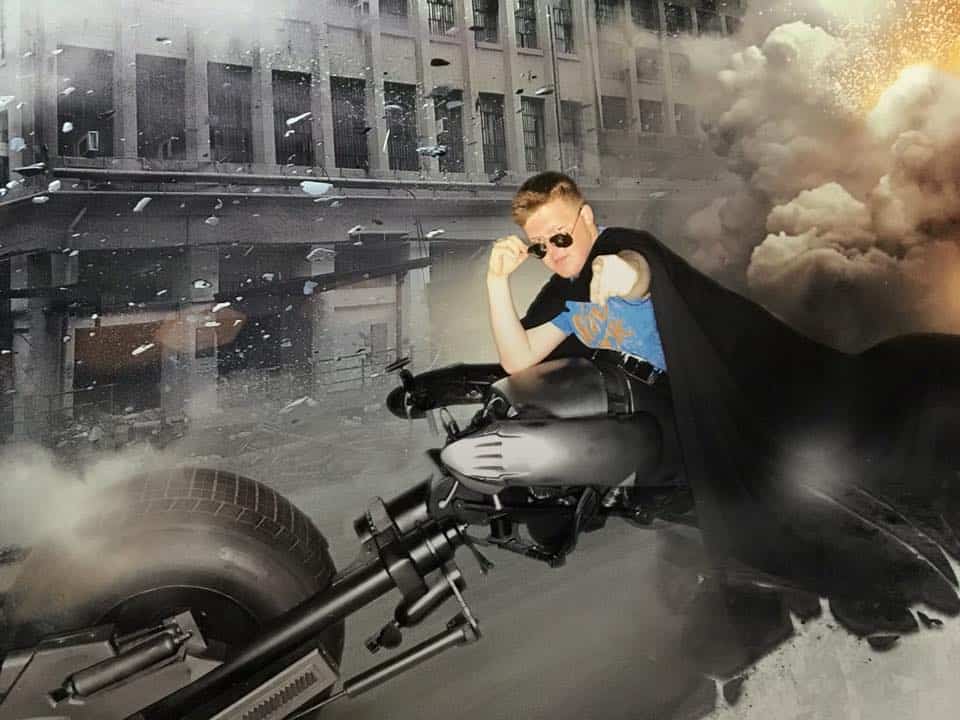 I have hundreds of pictures, so more to come in a future post along with a few tips on how to visit the area and cover a lot of ground. Travelocity.com is one of my favorite sites for vacation planning. I love the "things to do" section as I piece together all of our interests. Once we decide what we want to as a group, I use it to find rental properties. It's not easy to find activities suitable for all age ranges, but this vacation worked perfectly.
If you're an LA local…what are some of your favorite areas to visit?
The kitchen project is calling my name, so more to come on that as well. It's a slow start when we get back from vacation just trying to get our lives back in our eastern time zone routines.