If you've followed my blog for a while, you will notice that some of our DIY projects have slowwwwwly evolved. We love to take our time and curate, collect, repurpose and build our way to a better space. Our deck has been no exception. 
"Design definitely doesn't happen in a day"
Our summers are short. And while I could repurpose my little heart out and be uber practical, in three short months I always seem to run out of runway. Overthinking, planning and not working fast enough leaves us spinning our wheels. We've found ourselves in this debacle for too many years, only to neglect our beautiful deck once again.
In May, I decided to change that. I challenged readers (and myself) to participate in a #30DayFlip outdoor space challenge. Well, the truth is – readers totally rocked this challenge and met their deadlines. But us? We found ourselves in a bit over our heads. This area of the house needed a lot of work…more than we realized. So we got to work, and continued to plug away at this part of our home a little at a time throughout the summer.
The icing on the cake was when we chose this beautiful furniture set from Wayfair.com. The set we chose is called the Virginia 4 Piece Acacia Seating Group with Cushions. I'm so excited we opted for a warmer wood color. It complements our home-made potting bench perfectly, which you can see below.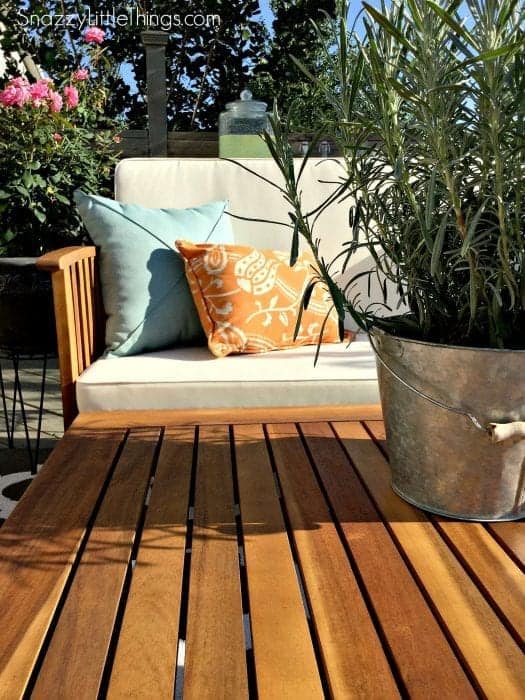 Our world finally makes sense. We have indoor spaces that we love, but as the sun starts to fade, we retreat outdoors. The day has finally come that we could enjoy the deck as a family. The day where we all had our own place to sit, and to set our drink. A place where we wouldn't bake in the sweltering heat. No longer will I slink back inside because my outdoor space isn't functioning the way I need it to.
Not anymore…
Virginia Acacia Conversation Set by Wayfair.com
And…we finally have SHADE. Finally our trees are taking hold.  We have some privacy. Life is good..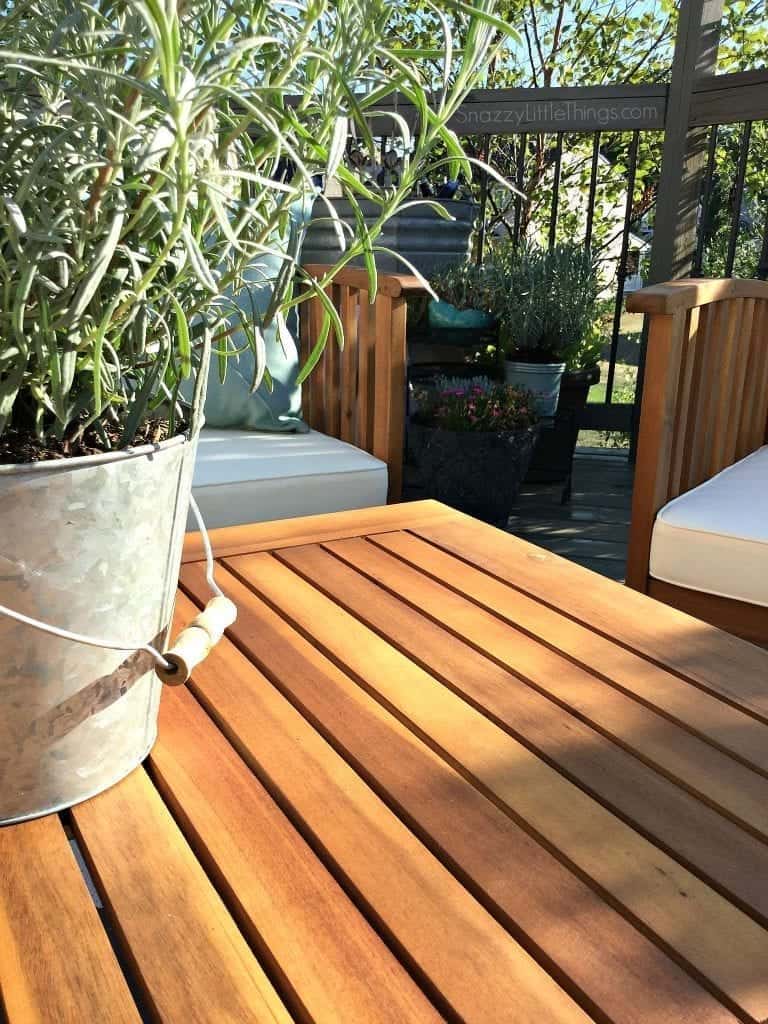 Our trees, throwing some shade
Delivery & Setup
Delivery was remarkably fast, and the assembly was quick and simple. An allen wrench was included in the box, so my 15 year old son put together in a matter of minutes (he's always been a whiz at these kind of projects).  <3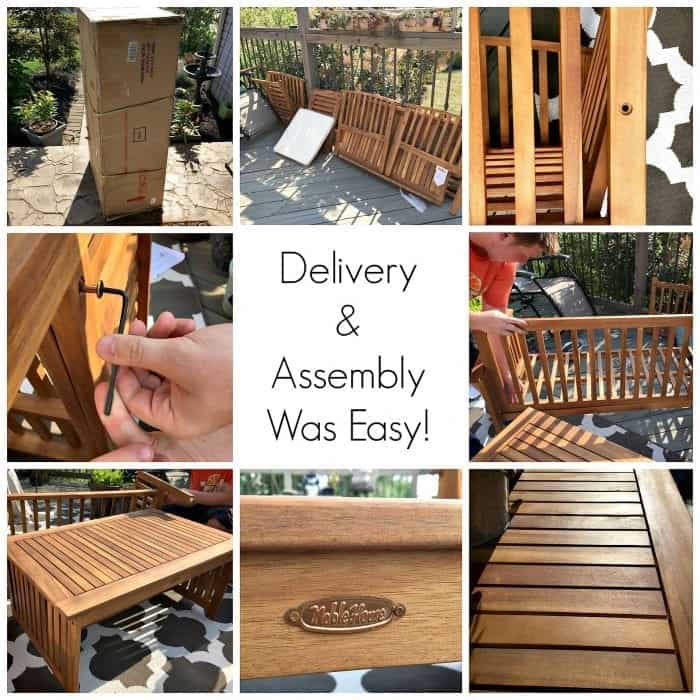 Waterproofing the Wood + Fabric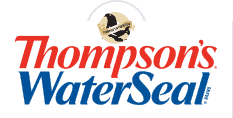 For once, treating wood was so simple. It doesn't get any easier than spraying on Thompson's® WaterSeal® Waterproofing Wood Protector – Clear Aerosol and letting it dry in the sun. We did this then let dry for 24 hours, following up with a second coat. Once completely dry, we moved onto the cushions (yes, we waterproofed those, too!)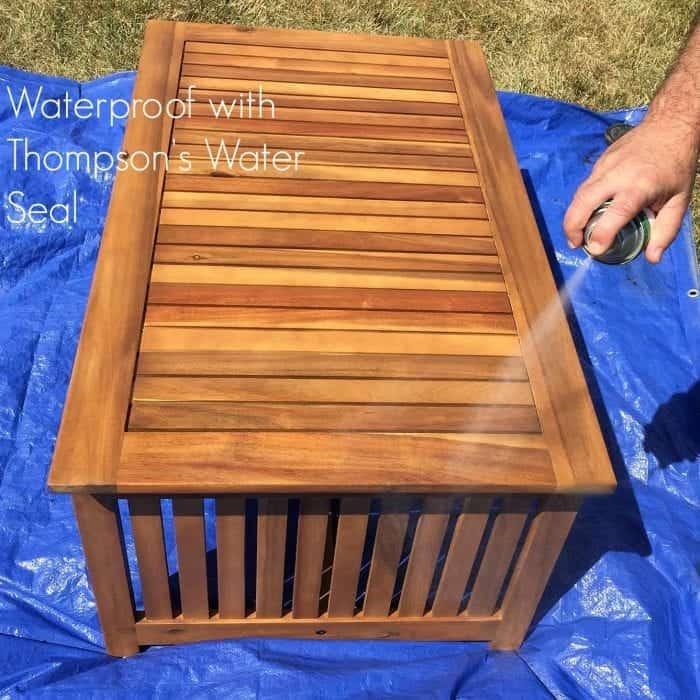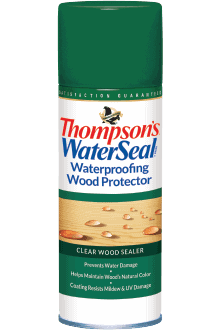 Thompson's Water Seal Waterproofing Wood Protector
Waterproofing Fabric
For the cushions, we used Thompson's® WaterSeal® Fabric Seal. Any rain or water beads up, keeping our cushions in beautiful shape.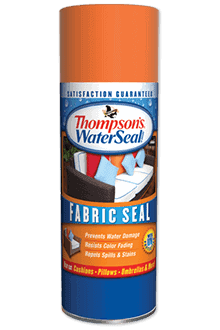 A look back…see how our deck has evolved over the last couple of years. I'm so glad to have finally tackled this space.

After, third time is a charm! 
Thanks again to Wayfair.com and Thompson's Water Seal for rounding out this space. We absolutely love our new furniture, and I look forward to seeing how it weathers our tough Ohio winters!