How to Decorate if You're Overwhelmed
Ringing in the new year always inspires people to refresh or remodel their homes – so I thought now would be a perfect time to help guide anyone that might be lost or overwhelmed. Maybe you don't know where to start. And, if you have a tiny budget? I wrote this ebook JUST for you.
After almost a decade of my own DIY and budget decorating journey, our path wasn't always clear as we executed our projects over the years. It's not easy to distill all of those experiences into one single eBook.
But today, I attempted to do just that!
I've been asking my email subscribers one very basic question:
"What is your biggest struggle with decorating?"
Here are some of your answers:
You're overwhelmed by an empty (or cluttered) space
You don't have a clear vision for your rooms
You sometimes overspend on home decor
You want your space to feel like YOU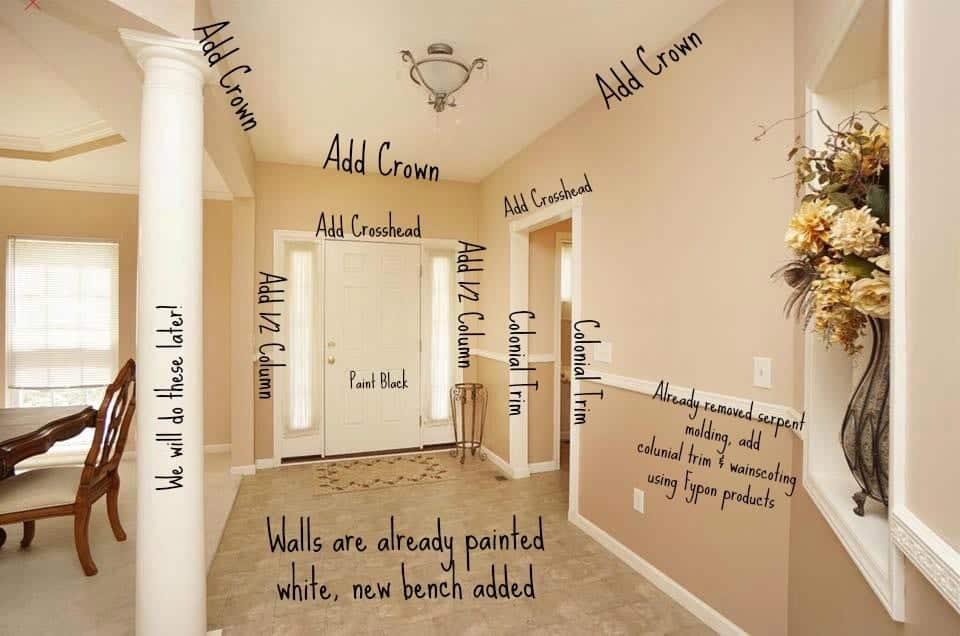 Your #1 Most Common Answer?
"I have NO idea where to start!!"
If this describes you…you are not alone!
My friends…I have SO been there. But recognizing "good bones" in my home became my new superpower.
Before I even began writing, I often questioned whether I had any authority whatsoever to write anything related to home improvement.
Not everyone likes my decor tastes.
I'm no Hemingway, I write like I speak.
My home isn't a mansion.
But, we have learned how to stretch our dollar and increase the value of our home (without spending a fortune!)
Don't over-improve your home
Some of us are choosing the budget route on purpose. Yet we are often pressured into thinking that an expensive remodel is the only answer to upgrade our home. The financial path to a beautiful home is different for everyone. Every housing market is different and every house has a different value. If you can't recoup the value of an expensive upgrade, then budget upgrades are the best answer.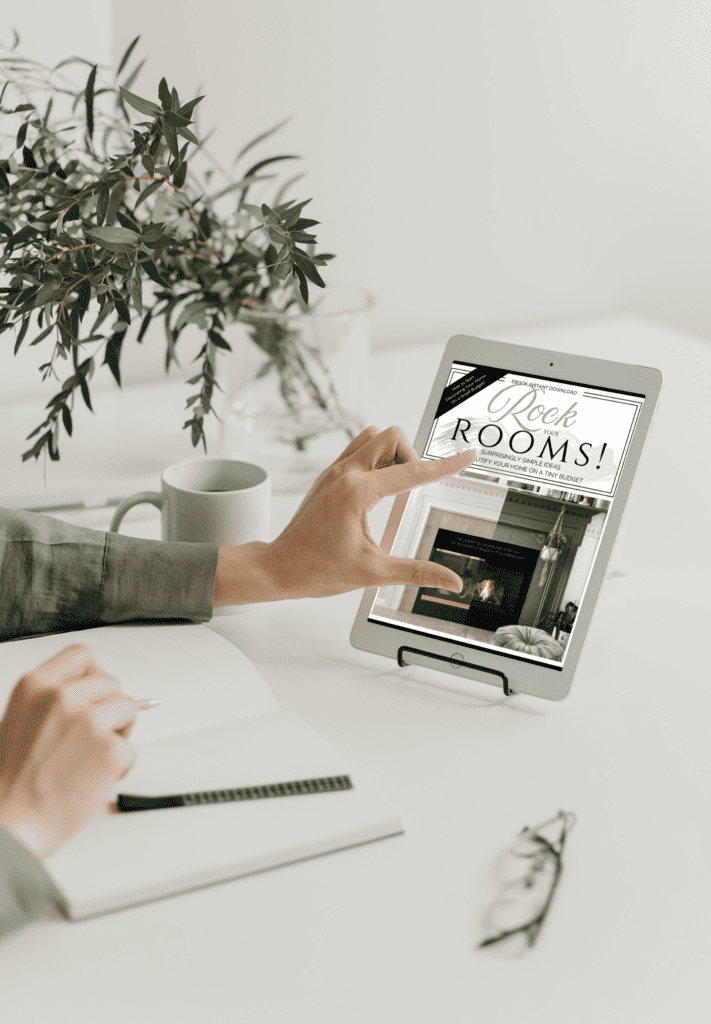 Common Myths in the Decorating World
Some common myths I've encountered as we upgraded our builders-grade home.
Doing things yourself will devalue your home
Doing anything on a budget will look "cheap"
Painting your kitchen cabinets will "ruin" them
The only way to update your home is to replace everything
ALL myths! I tell you! We heard them all along the way!
In fact, our basement remodel was one example of a contractor trying to talk us out of industrial style. The exposed ductwork saved us thousands in drywall costs and became the selling point of our home! Many family and friends also had strong opinions, but in the end, we sold our home for a significantly higher price than anyone expected.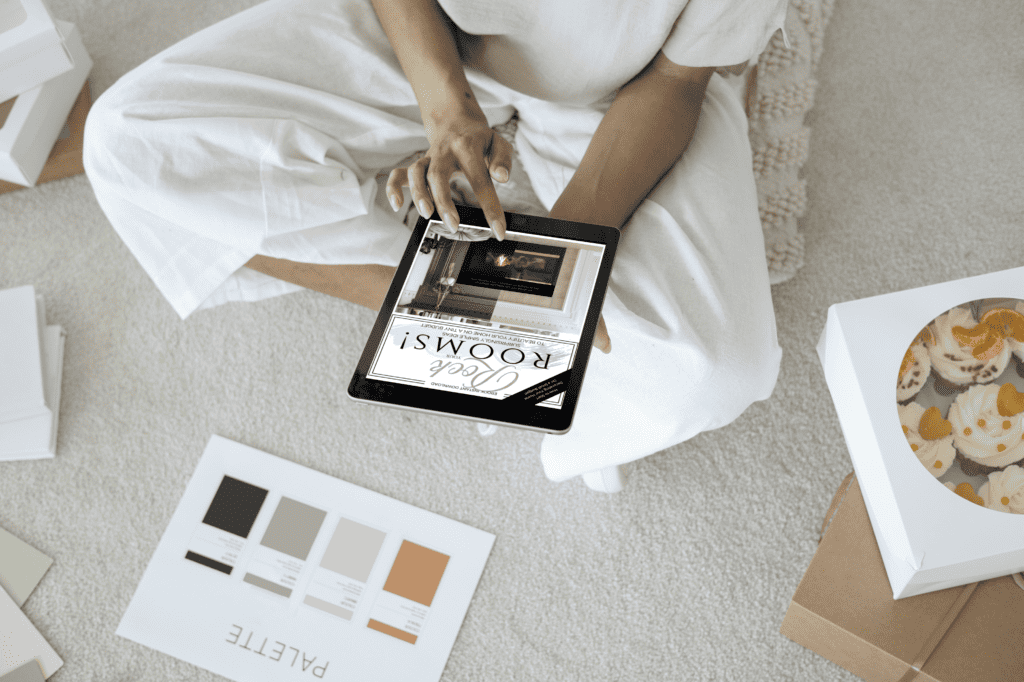 Not everyone has a made-for-TV budget
Writing an eBook forced me to dig deep and look across 10 years of blog posts and really pin down what advice I would offer someone who is just getting started. In chapter one – I talk about the SIX basic principles that I always follow as a home DIYer.
So, if I were to offer my own lessons learned and a bit of advice to someone who is overwhelmed? My ebook, "Rock Your Rooms" is my answer!
My 14-page Guide Includes:
"6 Tips: How to Prioritize Your Projects"
The FIRST thing I always address in every room
What to do when you have $0 to spend
Recognizing "good bones" in every space
What to do when you are uninspired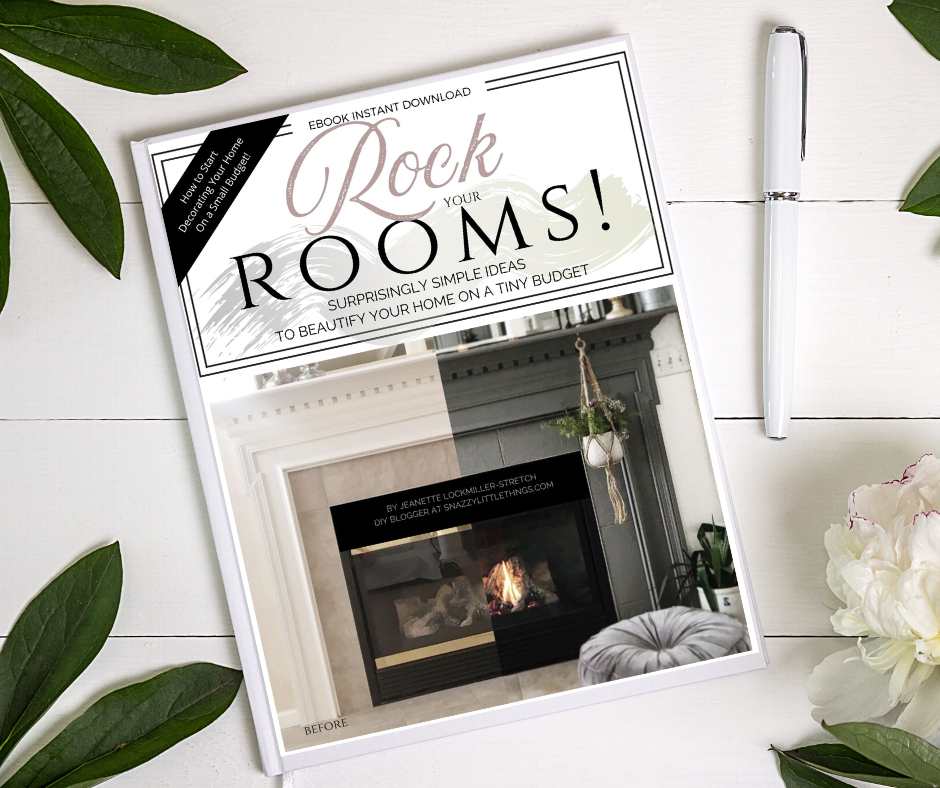 ---
I hope my eBook offers you a fresh perspective and challenges you to find your starting point. Even if your style is very different from mine, this guide will help you level up your home improvement efforts.
Regardless of your budget, you can increase the value of your home and still achieve beautiful and elegant results…for less!