DIY: Burlap Canvas Silhouette
I was compensated with free craft materials from Michael' Stores for this project. All opinions expressed and the project I created are my own.
Project #2: DIY Burlap Canvas Silhouette
Part II of my Michael's Store projects allowed me the opportunity to FINALLY do something with the silhouettes that I had made of all the kids during our trip to Disney last year.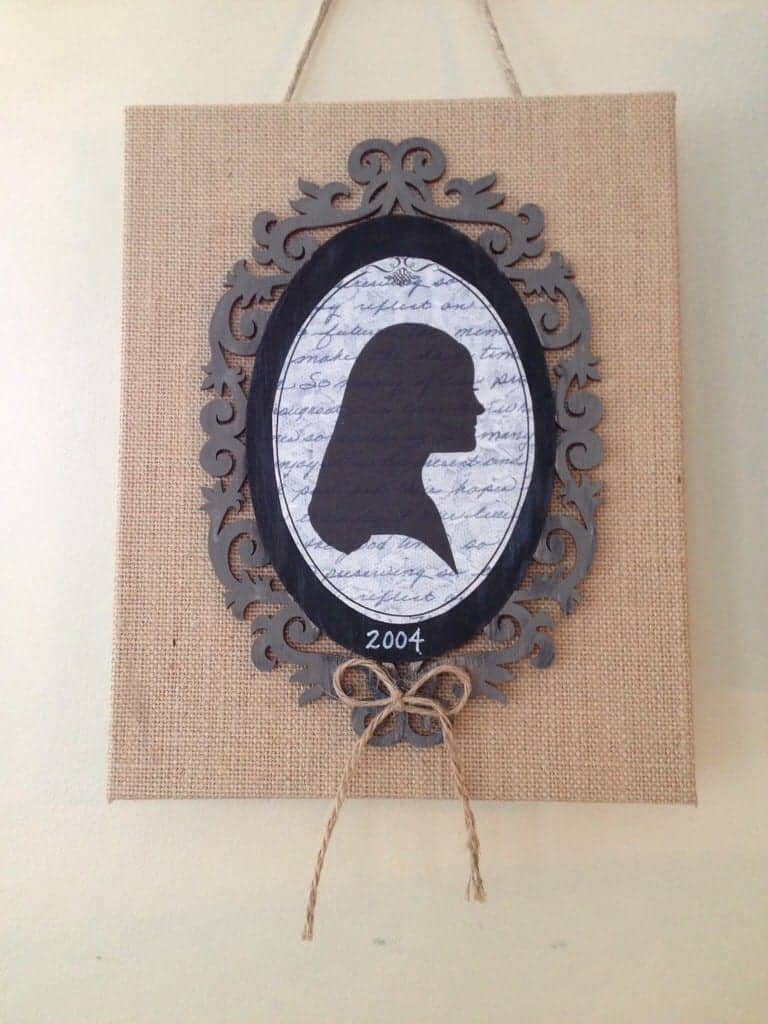 (To see Project #1, the DIY Herb Planter and enter to WIN, click here) 
This Sunday, I am the luckiest little blogger this side of Interstate 71. I will be the featured craft blogger at the Fairlawn, Ohio Michaels Stores. And because I started thinking about how stinkin' famous I'm gonna get by accepting a crafting challenge using Michaels products, I took an inordinate amount of time slapping my homemade marketing (with my photo) on every telephone pole between home and the store. I even changed my entire website, blog logo and layout…within these last two weeks. Oh…and I *might" have made business cards.
Then I called the press. (Along with Miriam from Hometalk, who completely rocks).
Press Releases:  Cleveland Plain Dealer, Akron Beacon Journal, Mimi Vanderhaven (A local woman's lifestyle magazine)
****
More to come on this project which I will be demoing LIVE at the Michaels event this Sunday.  Updating this post with more pictures then! 
Have you entered?  Just "like" Michaels on the Hometalk site:
See ALL the crafts that were created for this event!