Bare wood is making a comeback
This buffet has been in my basement for about six months. I bought it from Craiglist, originally listed at $175–I paid $115.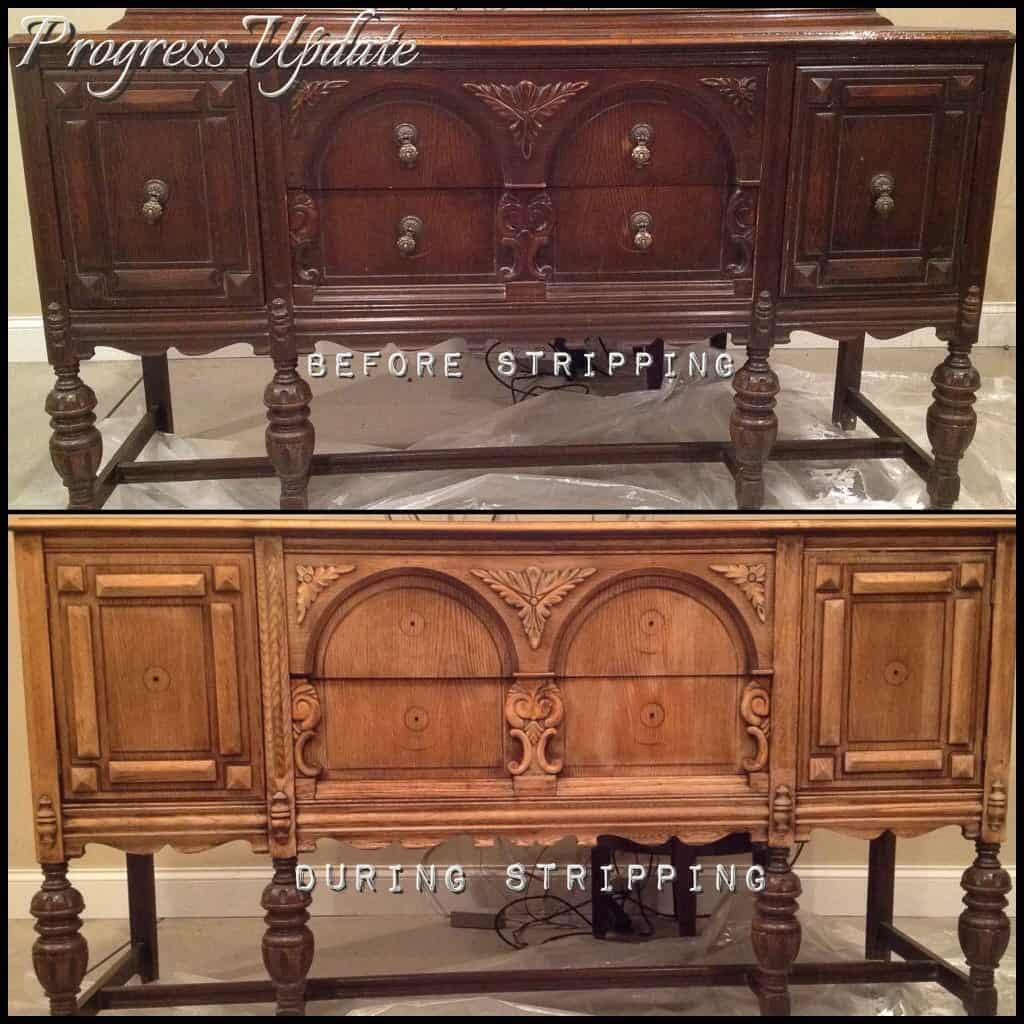 Stripping furniture isn't as hard as you might think. (A future "how-to strip furniture" post is coming soon). My grandpa would be SO excited…this is how he made his living–restoring furniture back to it's original condition.
This past Sunday, I applied some stripping agent, and this is how far I got while watching Downton Abbey/Season 4/Episode 2 + one episode of Sherlock Holmes. So basically, two hours. I'm NOT going to say "no sweat" because this definitely replaced my workout for the night.
But I kinda like the results.  As I said in my earlier post…I'm craving bare wood. There is definitely a place for it and it breaks up the monotony of all painted furniture in my house.
I know, I'm a rebel.  Real wood…the horror.
Having ONLY painted furniture feels inauthentic. You know how do you feel when you wear makeup to bed a night? Sometimes you just want to wash your face, right? Well, I'm looking at my house…and I LOVE my painted furniture (don't get me wrong…LOVE it).  But, natural wood can be beautiful. Not the orange-y builders-oak that was in my newly built house.
THIS oak is beautiful.
So it's time to remove the veil and reveal some of the true beauty in your furniture pieces.
And you're only one night away from it being amazing.
Wood, without makeup: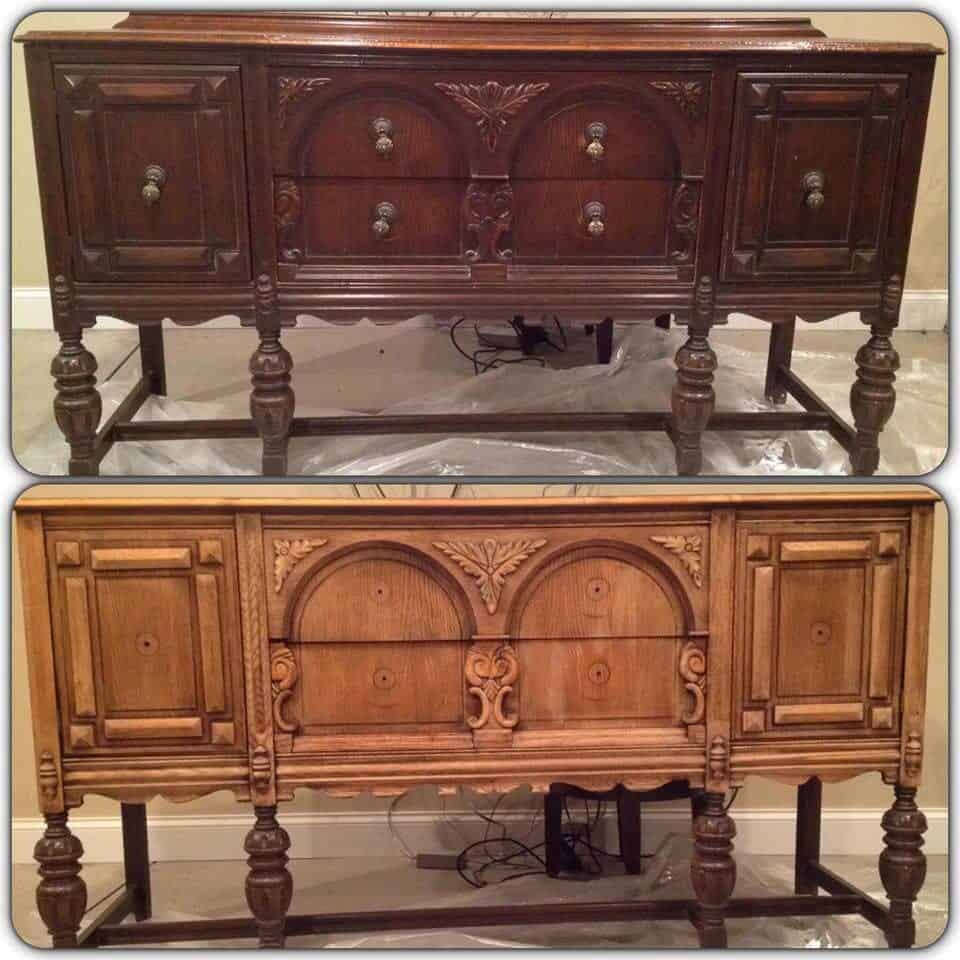 You don't see naked furniture very often, do you?
Also, do you have any idea where this post will show up in search results if I use "stripping" and "naked" in the same post? Spammers beware.  I'm ready for you.
Anyways.
So…. "To PAINT? Or not to paint. THAT is the question"…