Black interior doors are an eye-catching upgrade for your home. However, choosing the right paint is so important! We sold our house for $10K above asking price and I credit our paint upgrades as the key to our success.
About two years before we sold our house, I had a realtor visit to provide us with feedback (or a cost-market analysis). We like to know what features are selling in our area, and emulate that to make our house more marketable.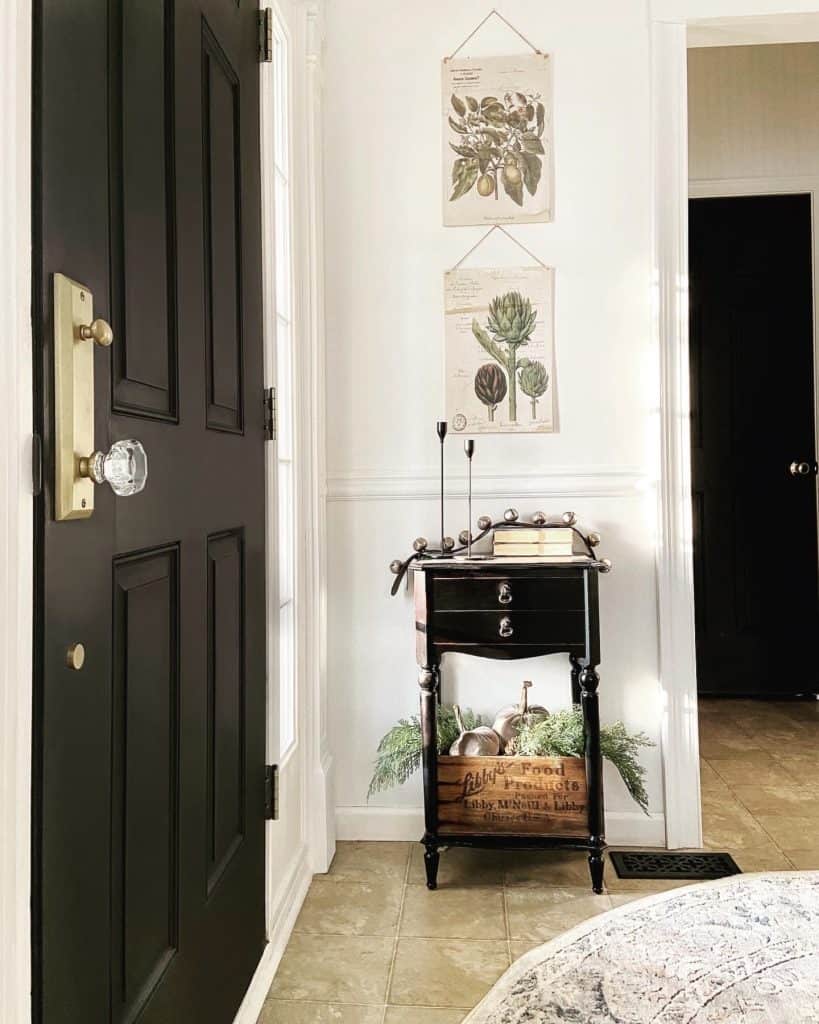 The realtor offered some valuable feedback and added that black doors are favorable in our market. So I jumped at the chance to make a change…after all, it's just paint, right?
She suggested we transform our gloss black into a a matte finish. Here is what we had before:
Tip! Don't Use Latex Paint
The latex paint claimed to be suitable for interior doors the paint started to chip over time. Any little thing that touched or brushed past the door would result in chipping.
So I primed them all white with the intention of starting all over again.
Black Interior Doors: The BEST Paint
Heirloom Traditions "Iron Gate" (this is my personal favorite)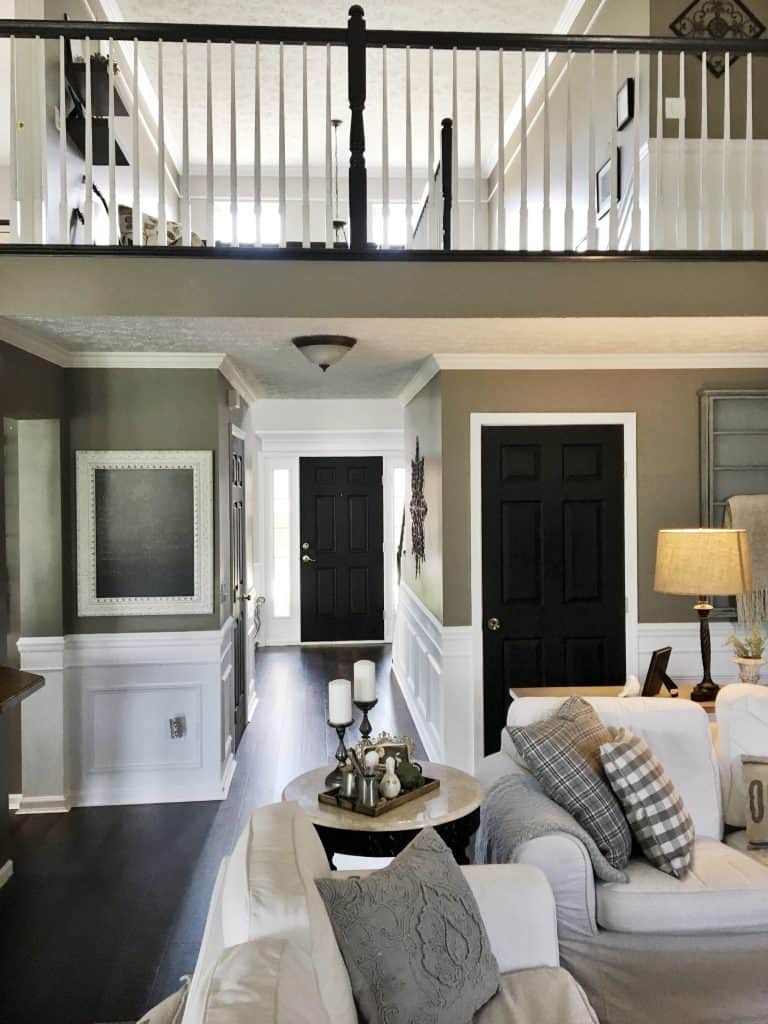 I highly recommend either paint for black interior doors. You can purchase Heirloom Traditions here on Amazon. Or head to the hardware store for some Rustoleum matte oil based paint. You won't be disappointed in either.
Freshly painted doors are like having the perfect accessory for your wardrobe.
I admit, black doors aren't for everyone…but if the color works with your decor, go for it!
If you're still not convinced on black doors, here are eleven more reasons, as seen on Houzz.