Behind the Scenes: Prep for the Better Homes & Gardens shoot!
Update! The Better Homes & Gardens magazine shoot took place on September 8th, and was published in December 2017. Comes see this article for more behind the scenes and the final shots.
Prepping Your Home for a Better Homes and Gardens Magazine Shoot
---
The magnitude of what I've gotten myself into is now starting to hit me. Ripping up carpet is one thing, repainting cabinets is another…but doing it the same week a magazine is coming to my house for a photoshoot? Is crazy. The crew will be at my house this Thursday.  Like…a magazine with a distribution of 38 million people.  Will. Be. Here.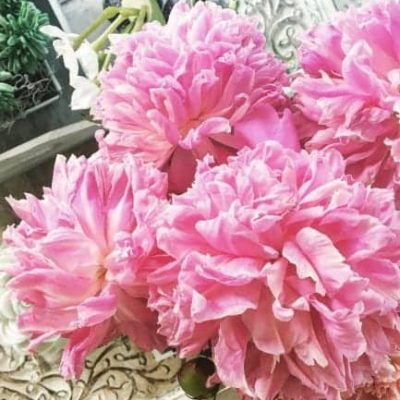 Thursday!
And I am a hot mess.
So, my stylist and I (yes, I get my very own "stylist") talked about my dog's "issues" (see my previous post about ripping out our carpet) and we both got a good chuckle out of the fact that he's the "star" of the shoot. Once we got that out of the way, she told me that she specializes in hiding "muffin tops" and how she's going to make everything look amazing. I could pick her brain all day! She was so down to earth and really seemed to appreciate that I want this to be an educational opportunity for me, too.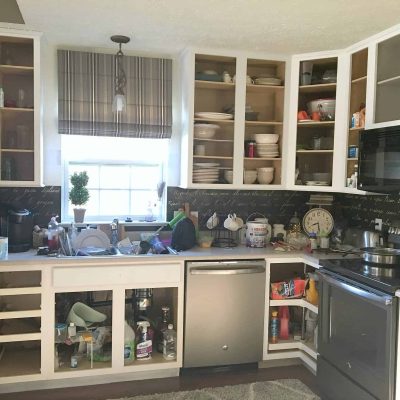 She explained the entire shoot, my potential wardrobe (I have 4 outfit changes) so I'll be shopping for myself for a change. And they are getting a very tight shot of the DIY project itself, and the rest of my house will not be visible. Then, she let me off the hook a little. She told me they are used to seeing DIY bloggers' houses in all conditions, but she loves shooting them because the backdrop of our homes end up becoming great material for their magazine. And the BHG staff does a fair amount of messing up the house themselves (with all of the equipment and backdrops).
So not to worry about it too much – but she'll "shop my home" for props and decor accessories, and inspect my wardrobe options.  Sooooo…this means she'll be in my closet, and my storage area, too.  I'm already mortified, but I'm sure this will be incredible.
But really…if ever there was a time I need to have my house look incredible…it would be now. Right? Yet, I feel like I'm stuck in a dream sequence where my feet are stuck in tar pit and I can't move. And nothing is getting done fast enough.
Is this really happening?
What is happening…is we have a lot of flooring to get done this month!
1,116 square feet
Click the image below for a 3D rendering of our floor plan.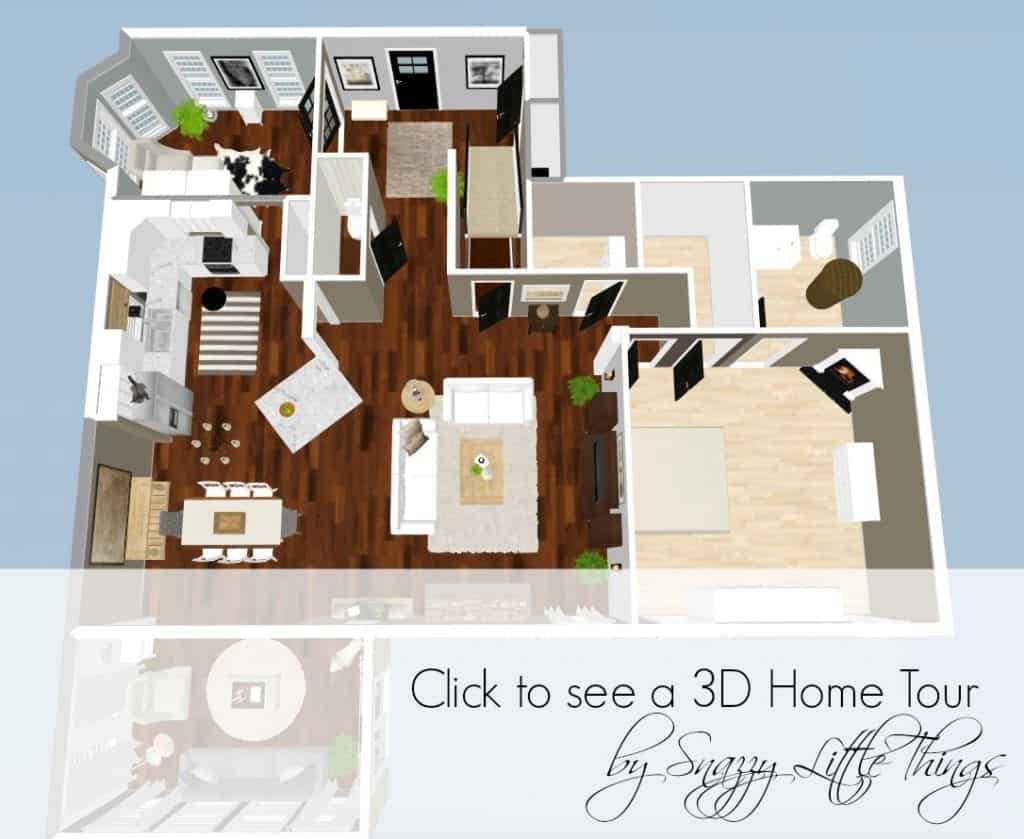 I  created this 3D rendering based on exact measurements of our entire first floor. (I can do this for you, too. Find me on Houzz).  The total flooring we will need to DIY is 1,116 square feet.
Stay tuned…more behind the scenes happening this week and I can't wait to share with you. Thanks so much for following along!