Building The Esquire
Home Construction, 2005
If you're new here, this is a great place to start. Here are some pictures from 2005 of our home construction. This was a huge leap moving from a tiny, 900 square foot ranch!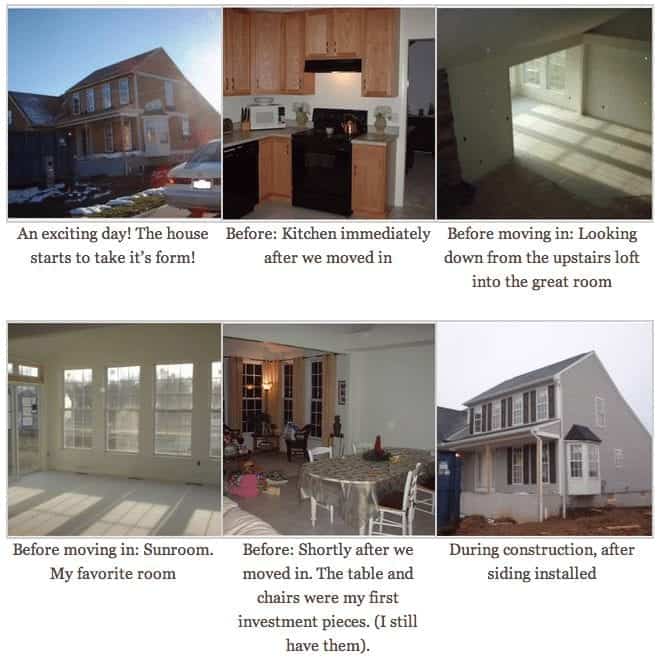 The new home was over 3,000 sq. ft. (with a finished basement). It certainly was a blank, white canvas, and extremely overwhelming from a decorating perspective. Daycare costs alone were about $1000 per month for both kids, so my home decor budget was non-existent for about seven years.
My daughter was 1 1/2, and her brother was 5 years old. Three months after I moved in, I suddenly became a single parent and was going through a divorce. I lived here from 2005-2012 as a single Mom just trying to keep our heads above water so I was content just living in the space as-is….
…and I raised my kids.
…and I repurposed furniture.
…and focused on one wall, or one room at a time.
Then, in 2012, I picked up a paint brush…and that's when the blog began.