DIY: Vintage Herb Planter
I was compensated with free craft supplies for this project. All opinions expressed are my own.
I was given the opportunity to go on a major shopping binge at Michaels Stores last year. Our job was to perform an in-store demo of a simple spring craft project. I chose to demonstrate how to whitewash terracotta pots and assemble a mini herb garden. But as you can see, I came home with quite a bit more than *just* terracotta pots.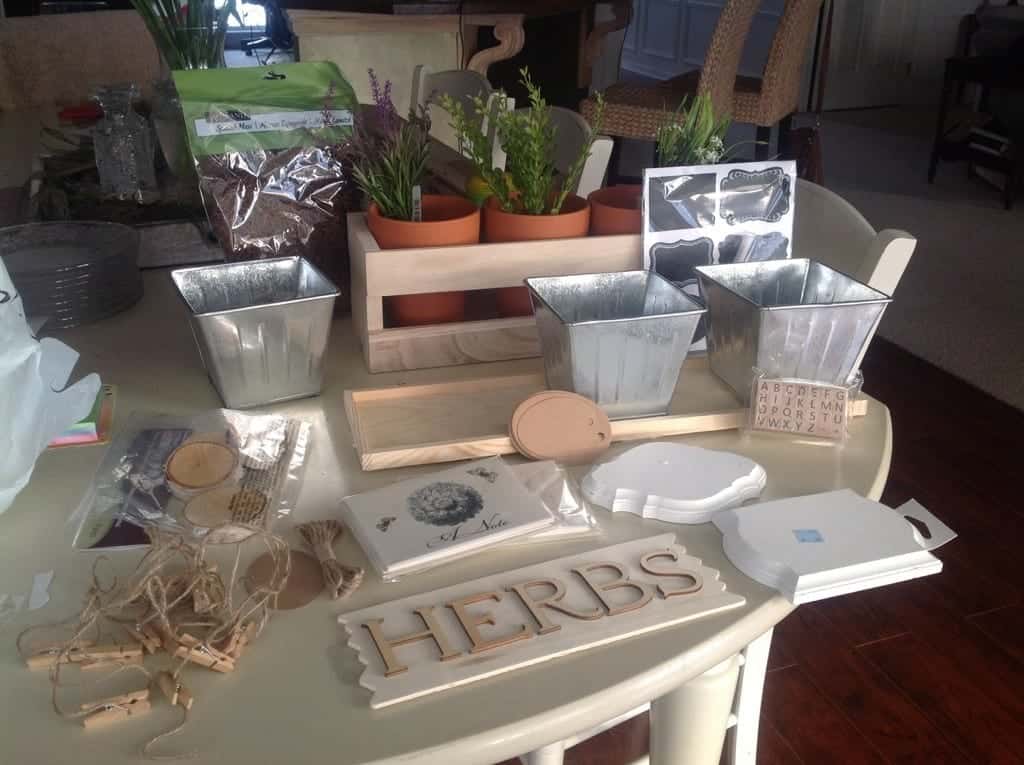 I demonstrated specialty paint and distressing techniques, along with several vintage labeling options using chalkboard paint, twine, and Sharpies. I gave attendees choices of each. But first, I had to create a prototype at home…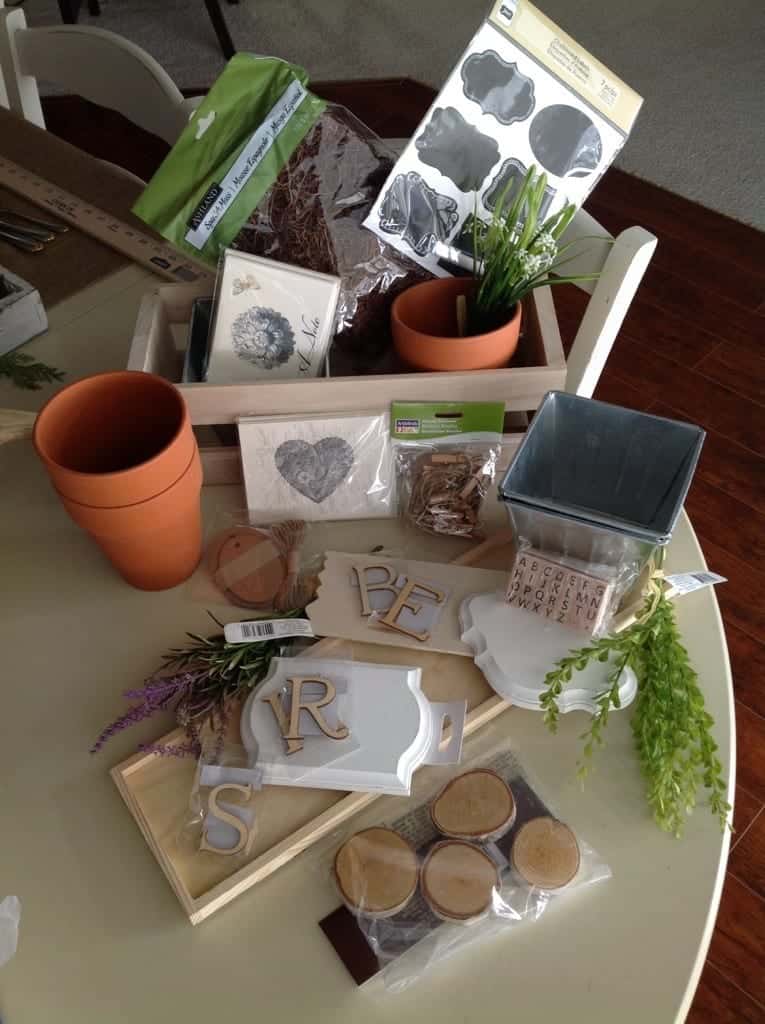 To whitewash the terracotta pots, I chose paint colors that matched my own home, and watered them down. First I layered on pure white.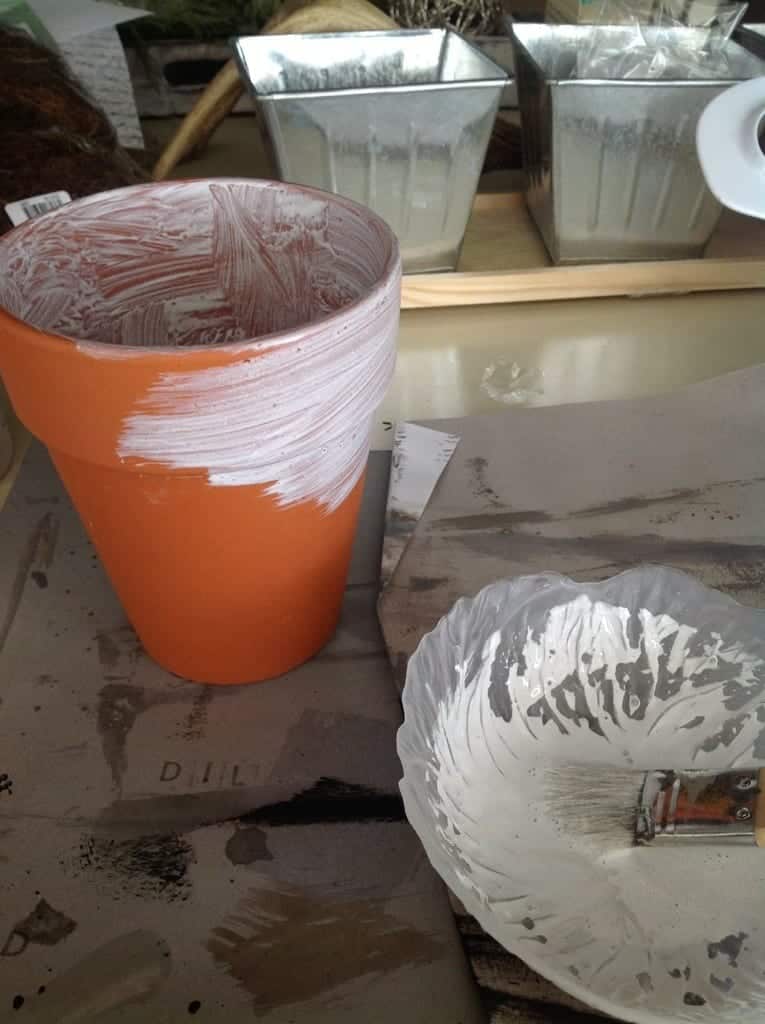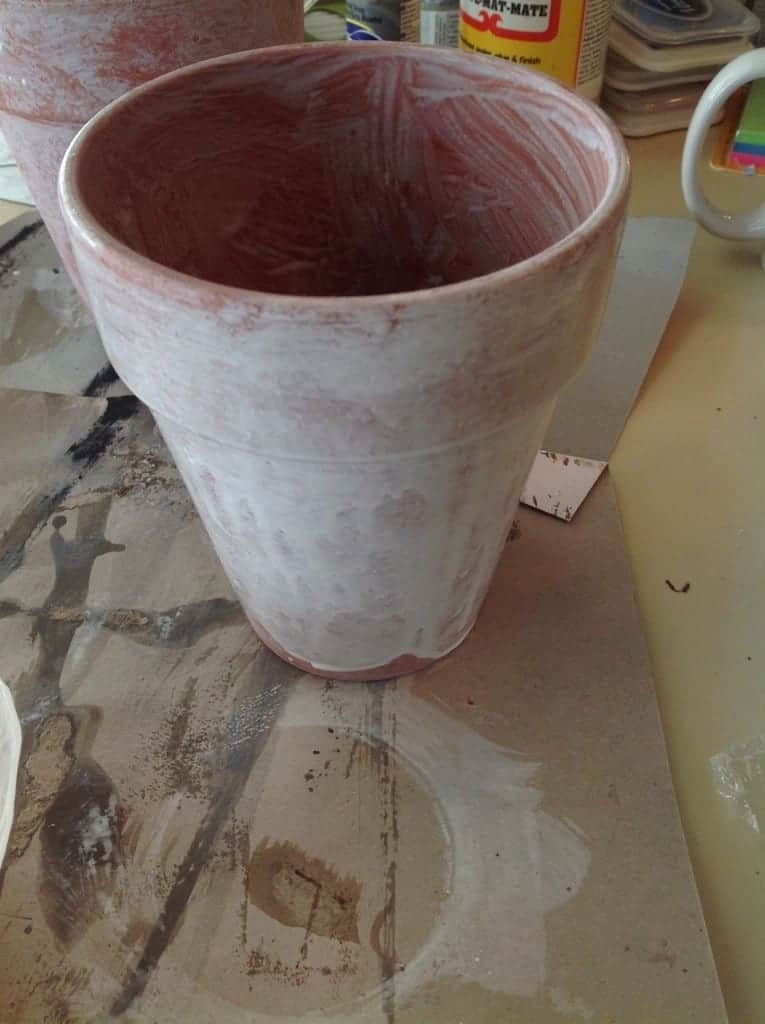 Next…dabbing off the paint with a wet cloth for a distressing technique. And I was just noticing, my house looks so different now since this shot was taken.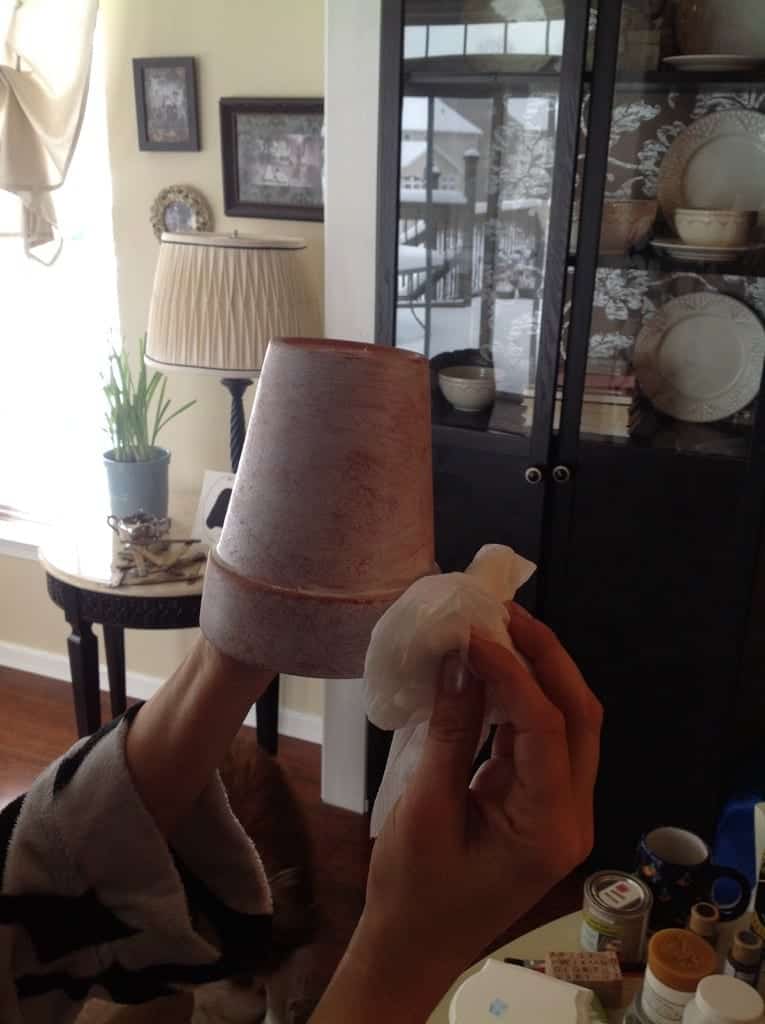 I would repeat this process with a variety of colors. (Paint. Dab off with wet cloth. REPEAT).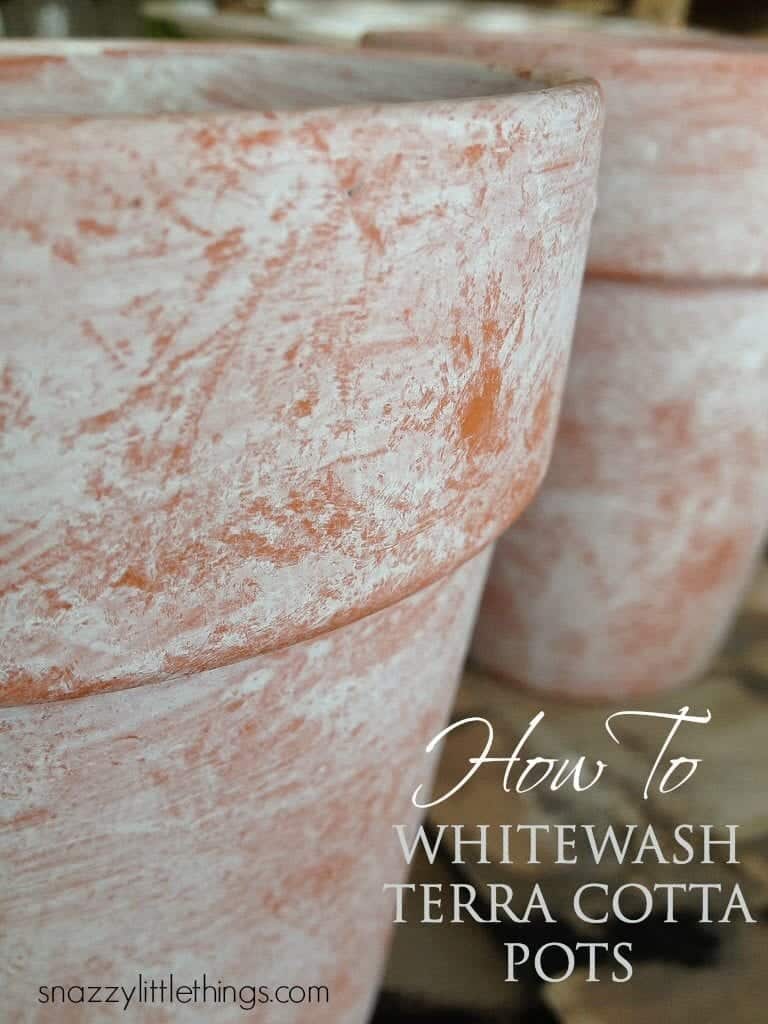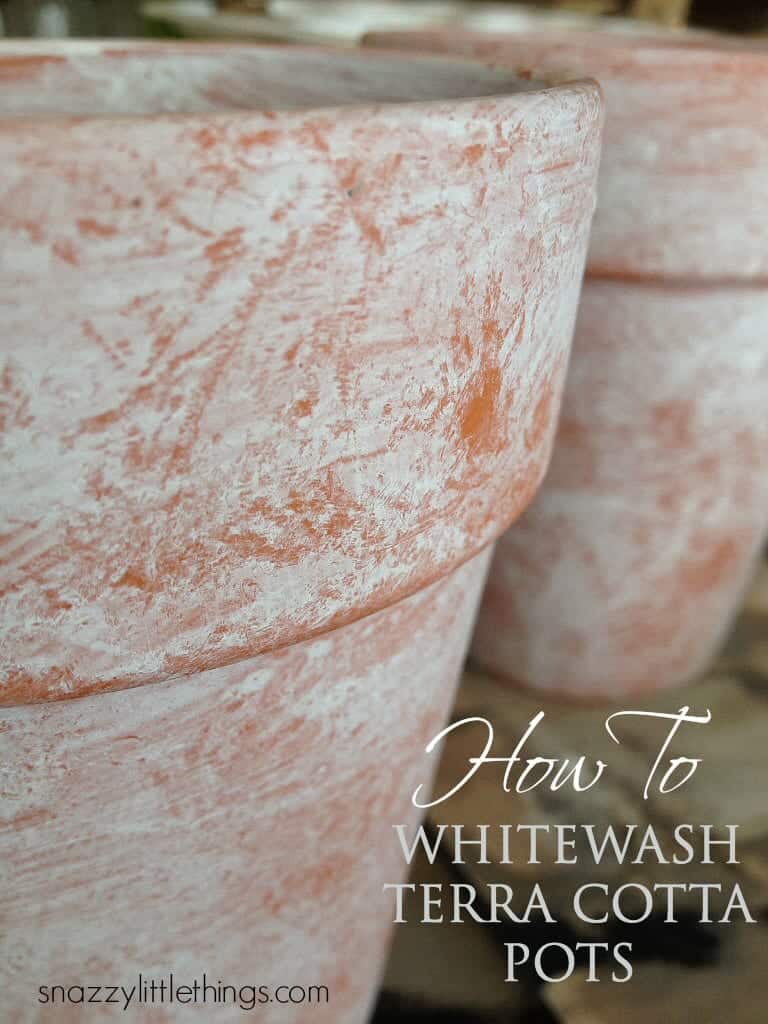 I also picked up a variety of labels to show customers what the possibilities were.
I glued on a wooden "HERBS" sign during the event itself, which was assembled in the unfinished wood section of Michaels (my favorite aisle of the entire store).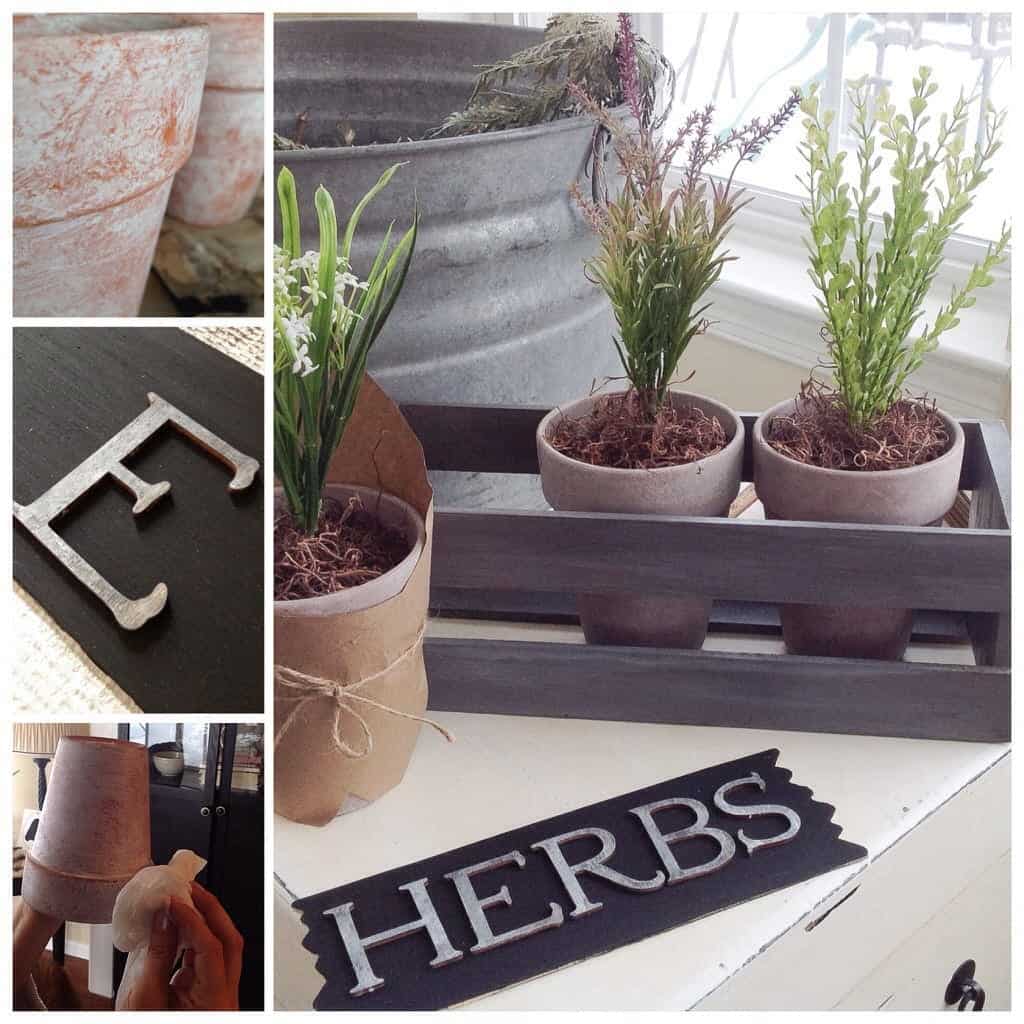 Then I demonstrated some hand lettering for more label options.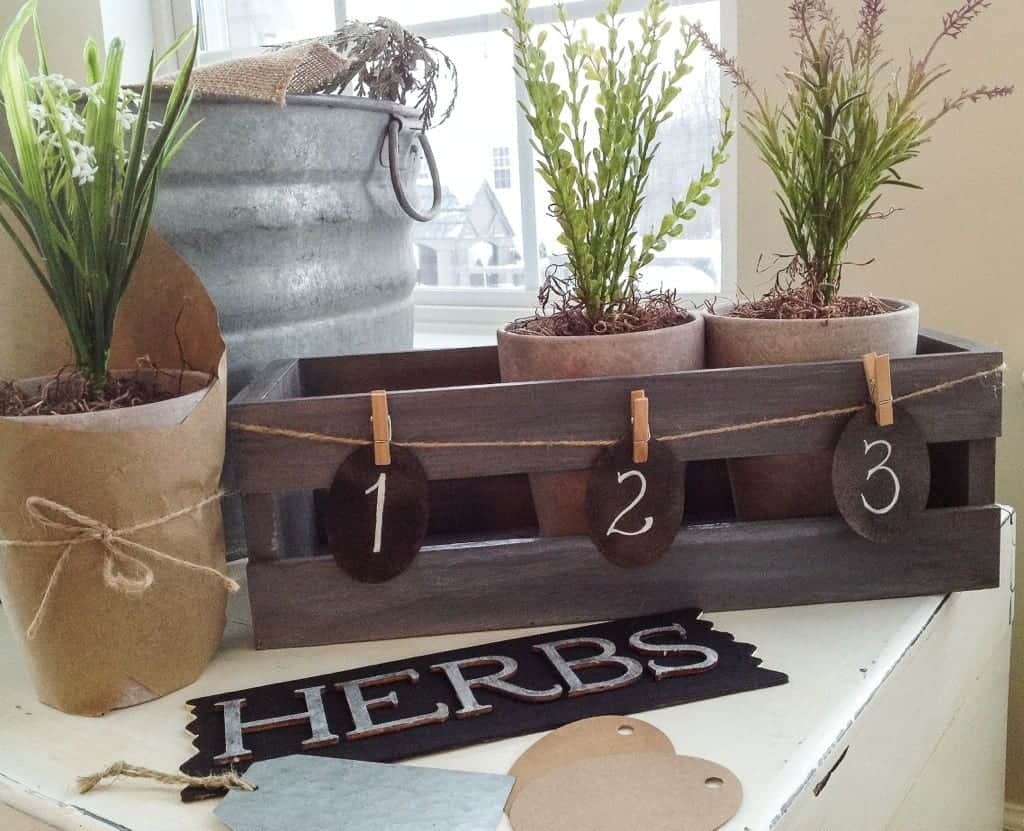 This event was held nationwide, and below are the projects that other Hometalk bloggers chose to demonstrate across the country. What a fun experience this was.
Enjoy the spring craft round up!