Craft Room in the Basement
I challenged myself to two things this past weekend: to spend NO money on household decor (which is like telling myself to not breathe). And to clean up our storage area. The end result?? A new, thrifted craft room created entirely with odds and ends furniture and decor from around the house. (Update! We have since sold this house, come see my new craft room in our new-to-us house!)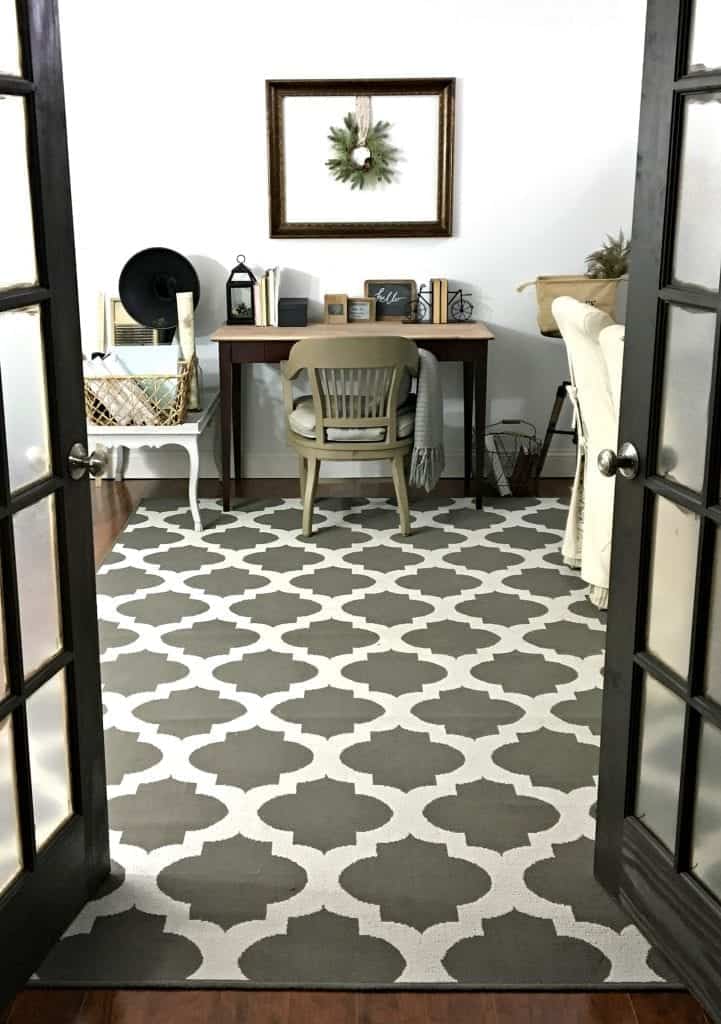 Some of these items might look familiar because at one time or another, all of these little knick-knacks have made their appearance throughout the house. The rug is normally on our deck but we brought it in for the winter. And remember the laminate floor upstairs? It's been repurposed…we located our floor to the basement. The ultimate repurpose, don't you think?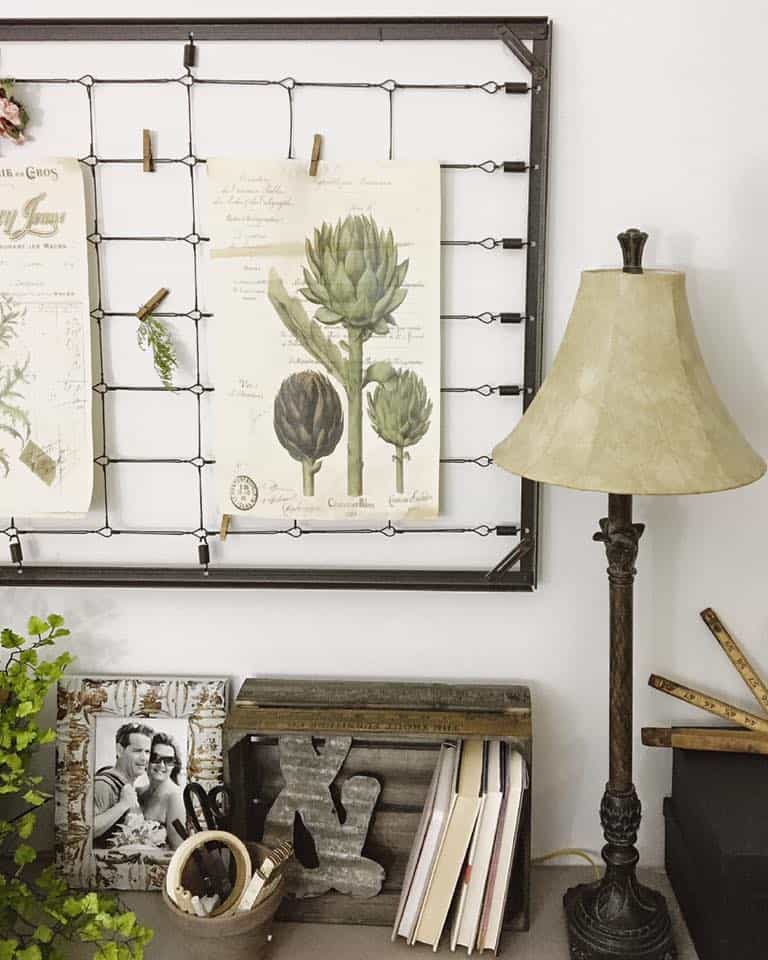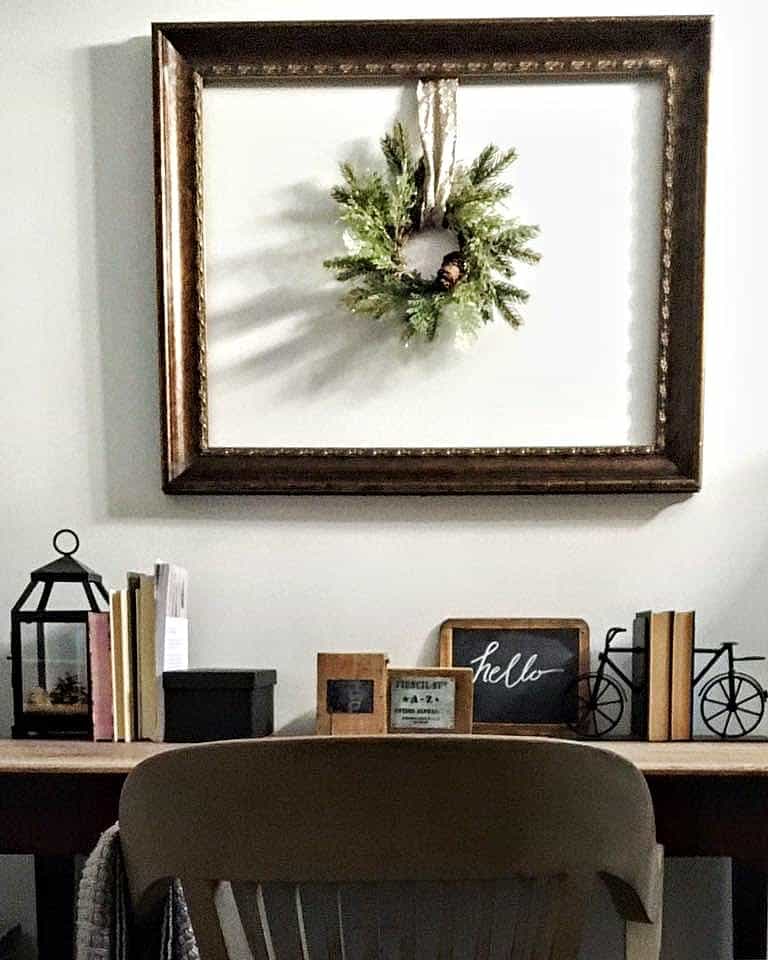 A few thoughts:
Shiplap? We're considering it…what do you think?
We are thinking about a small chalkboard accent wall. I know chalkboard has been played out, it's SO practical.
I'd still like industrial pipe fitted shelves on the wall.
I'm liking the white walls for sure, even though it's primer, it'll do for now.
All of this furniture isn't really intended for this space, but it's better than sitting in storage, waiting for a coat of paint.
This space will continue to evolve since most of this furniture is temporary. Including the desk above which I'm re-staining (nail polish remover ruined the last finish) ;-)
I originally had new art for the wall below…and no matter what I tried, nothing looked quite as pretty as the kids' crib springs, repurposed to hold my botanical art prints. Sometimes, thrifted and repurposed is best!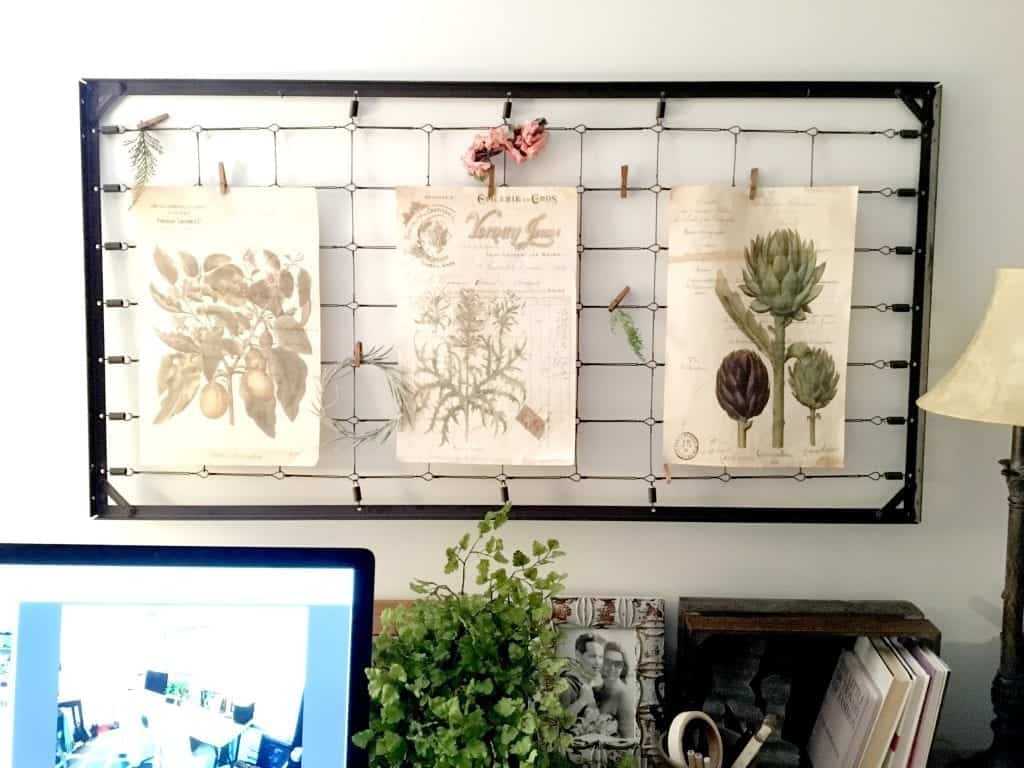 We still have a ways to go, but I'm enjoying the cleaner, less cluttered look upstairs. So maybe we can continue that trend in the basement.
A look back at how we got here, white walls made all the difference, don't you think?
So there you have it, I finally have a functional, private office. My husband can come down here too for his conference calls which is so nice.
Would love your feedback — what would you do with the walls? Shiplap? A color?