Industrial Style Cricut Craft Space
An industrial chic craft area and multipurpose family game room located in the corner of a basement. A perfect spot for Cricut crafting. A thrifted scrubbed pine table, scratch-and-dent shelving from Ikea. Kallax cube organization and craft storage. This post contains affiliate links.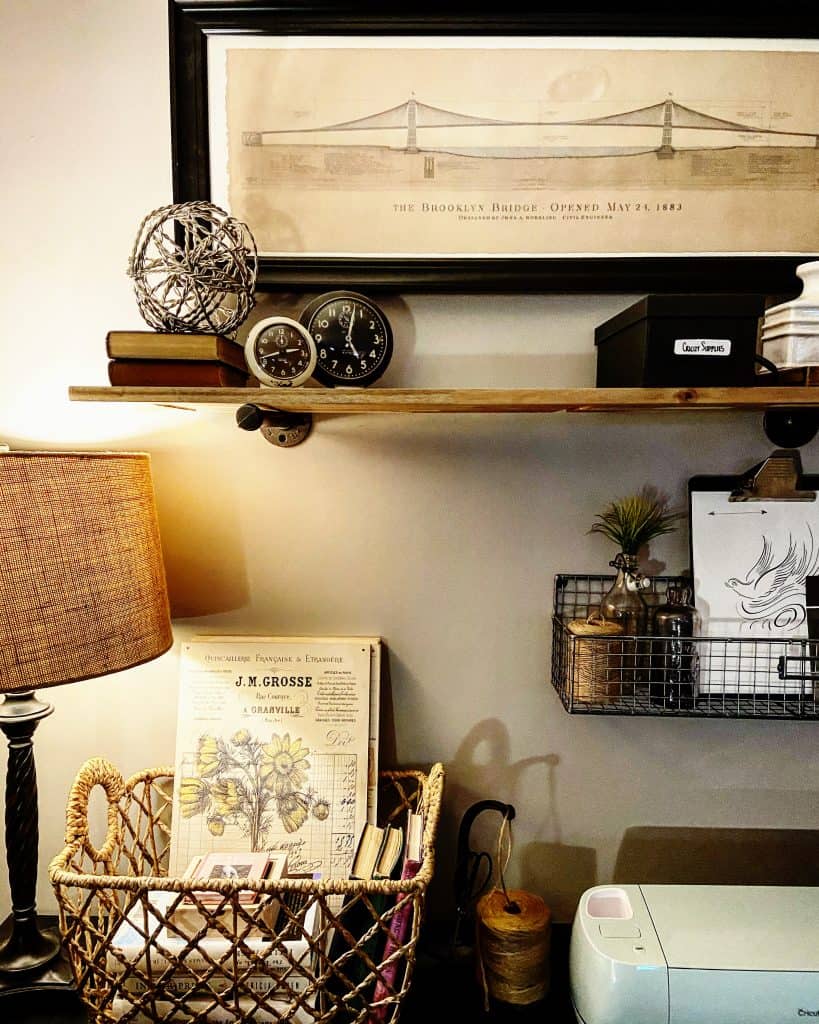 When we bought this house in 2018, I couldn't believe my eyes when I saw the online photos of this beautiful and HUGE finished basement.
Before: Here is the listing photo with the previous owner's items.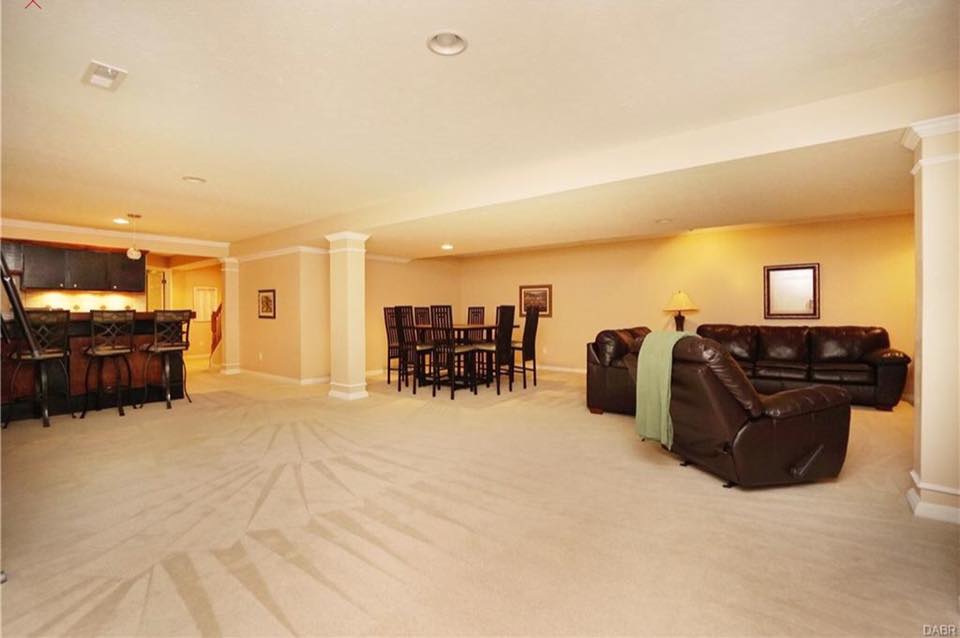 Our little row house has a surprising amount of square footage!
Our new-to-us house offered a basement bonus room, so we turned it into a 4th bedroom – it turned out to be a great choice for our guests. But I still need a crafting / multipurpose area that isn't cutesy and complements Mark's love for rustic decor. We're also enjoying family game nights as of late, so I opted for an industrial multipurpose craft corner that is organized and cohesive with the rest of the basement rooms we've updated.
So here are my ideas for a whole-basement refresh:
Paint the walls in a color that complements our existing decor (in progress)
A Feature Wall: (In herringbone? chalkboard?) What do you think?
Work in sections so I'm not overwhelmed
Reuse old furniture until we can afford new
DIY Wall Art: Make some fun wall art with the Cricut
New directional lighting above the pine table
Create a multipurpose crafting corner & game table
New Bar with seating: Build out a new bar / backsplash
Wine Bar: Use a blank wall as a wine bar
Family Picture Gallery Wall
Set up a dartboard!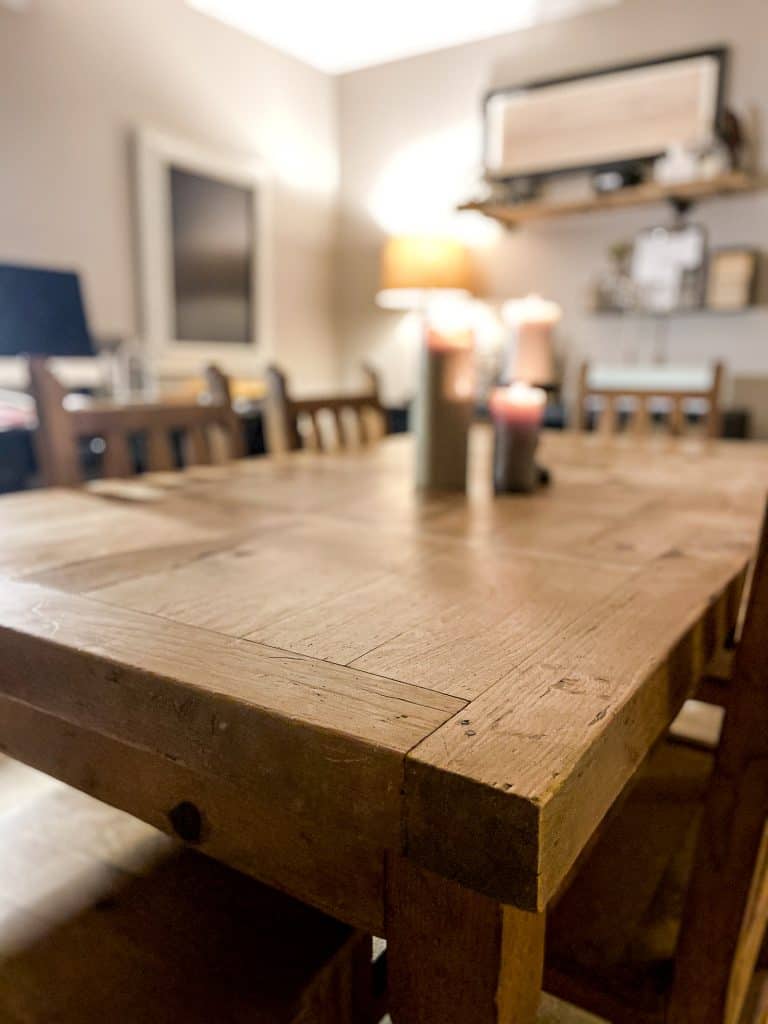 I started by painting the basement in sections with a washable matte warm grey.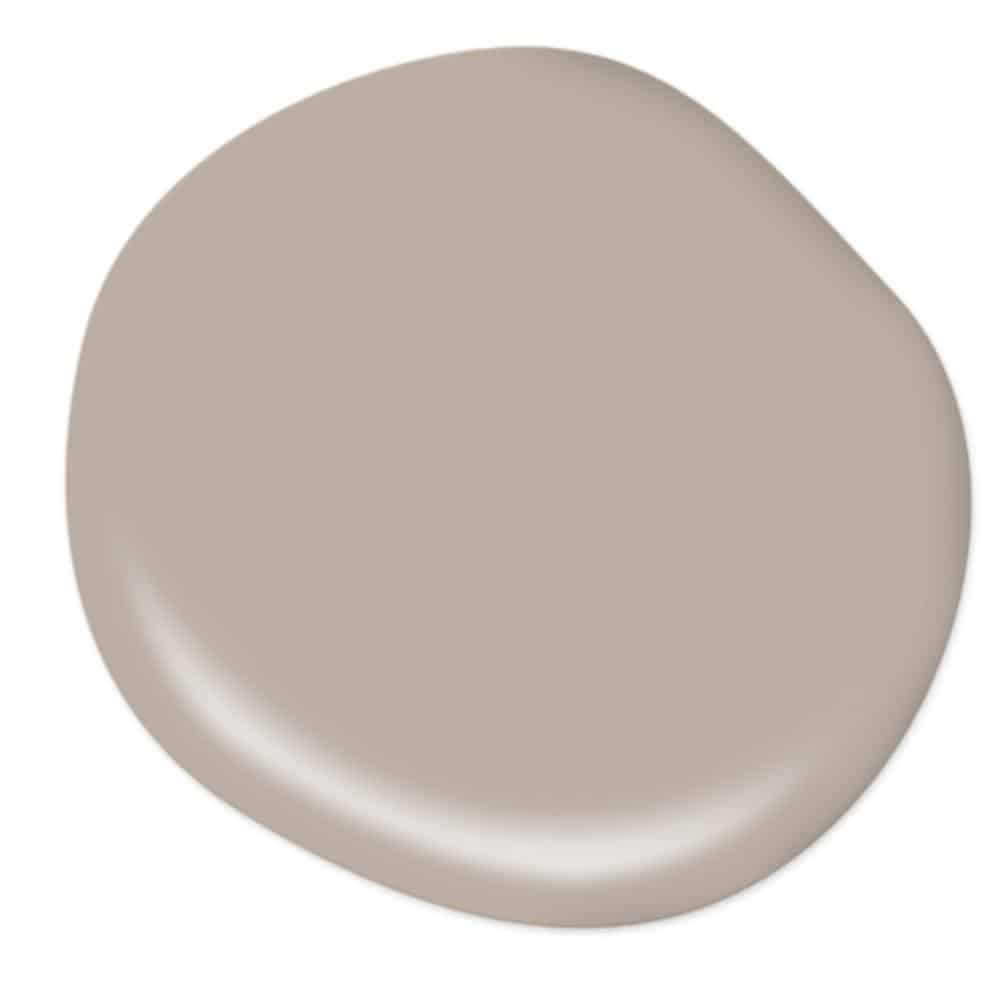 I prefer dark walls but the family wanted lighter walls, so I'm giving it a try.
I also don't have the right mix of "stuff" yet, but I'm trying to not let that stop me.
My view from the craft table…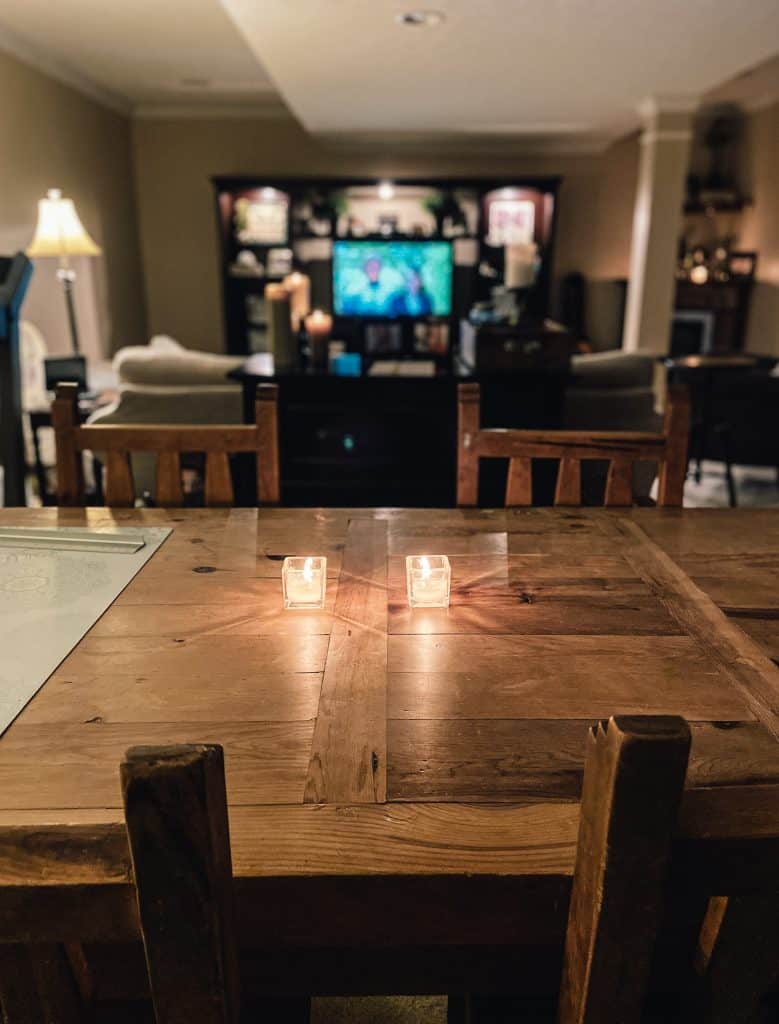 I love that I can craft while still being part of the family evenings, or I can escape down here if I need some quiet time to blog.
So a crafting corner will do for now!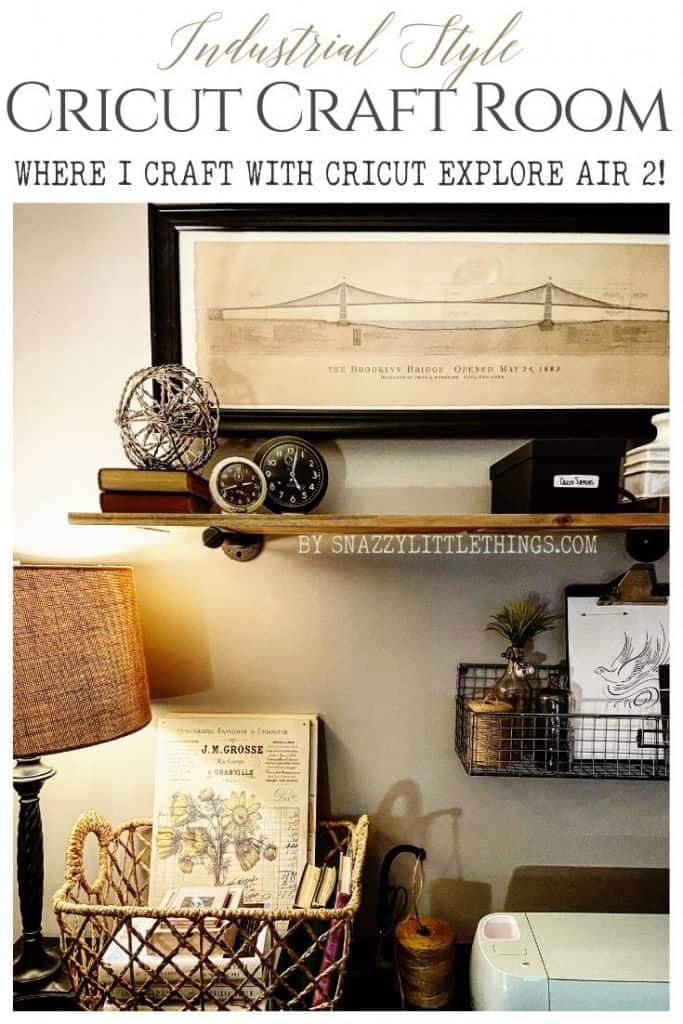 The inspiration for this remodel is the new flooring in the basement bathroom which I will be sharing soon!
Hope you'll stick around to see how it all works together!