4 month recap: 7 rooms updated!
Things seem to be clipping along nicely with our whole-home remodel. First, I thought I'd share some recent pictures I snapped of our neighborhood.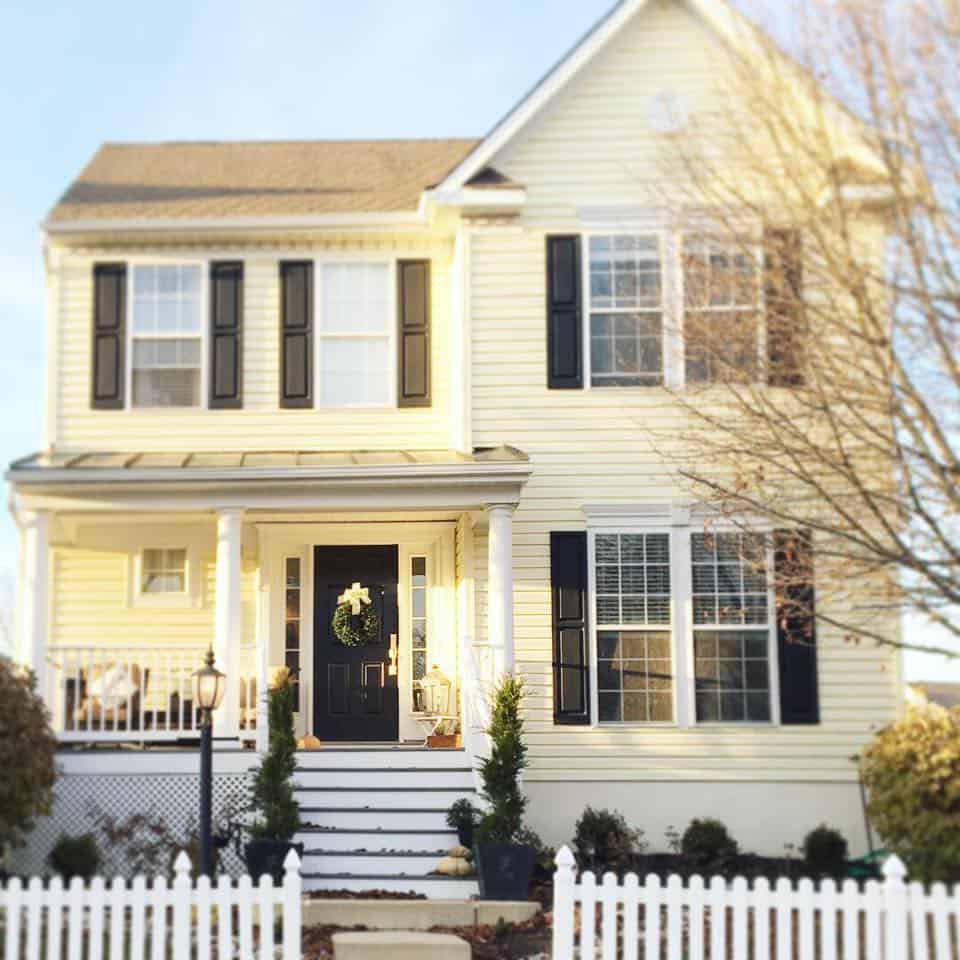 Mark said it's like living inside of a miniature train set. Our neighbors agreed :) Here is a glimpse of what I get to enjoy during my walks.
The neighborhood is filled with row house style homes, picket fences, tree lined streets with gaslight style lamps. Garages are hidden behind the houses which we love. The pool and walking trails area huge bonus! Decorating here really does feel like we're playing inside of a toy train set.
7 Rooms…let's recap
Exterior || Foyer || Dining Room || Mudroom || Guest Bedroom || Avery's Room (coming soon!)
We consider this the "Phase 1" update for each room. We're only focused on the obvious repairs or low-cost, high impact changes. Like paint :) . And we're still buying all the bare necessities in each space. We sold so much furniture before we relocated in order to make our move easier, so we get to start fresh and buy pieces that make sense in each space.
BEFORE…lots of greens and peaches…
AFTER…updated with our favorite cool color palettes. 
We are decorating minimally right now. It seems we are moving so fast painting, sourcing furniture then moving onto the next space that I haven't had time to link all of my shopping sources and update my photos. Typically I like to write an individual post per room. These are coming soon…I promise! By writing individual posts, it makes things easier for you to navigate. It also helps me organize my blog by room and assemble my source lists for each space.
Kitchen Update:
I'm counting the kitchen in my 7 rooms because the hardest part is done — all the cabinets are painted. Mark loves it…but we're still making some decisions about drawer pulls and hardware. And I've started exploring backsplash options and countertops. I'd love to remove the oversized pantry and replace it with a really nice piece of furniture.
The view from me sitting on the stairs…taking a break :)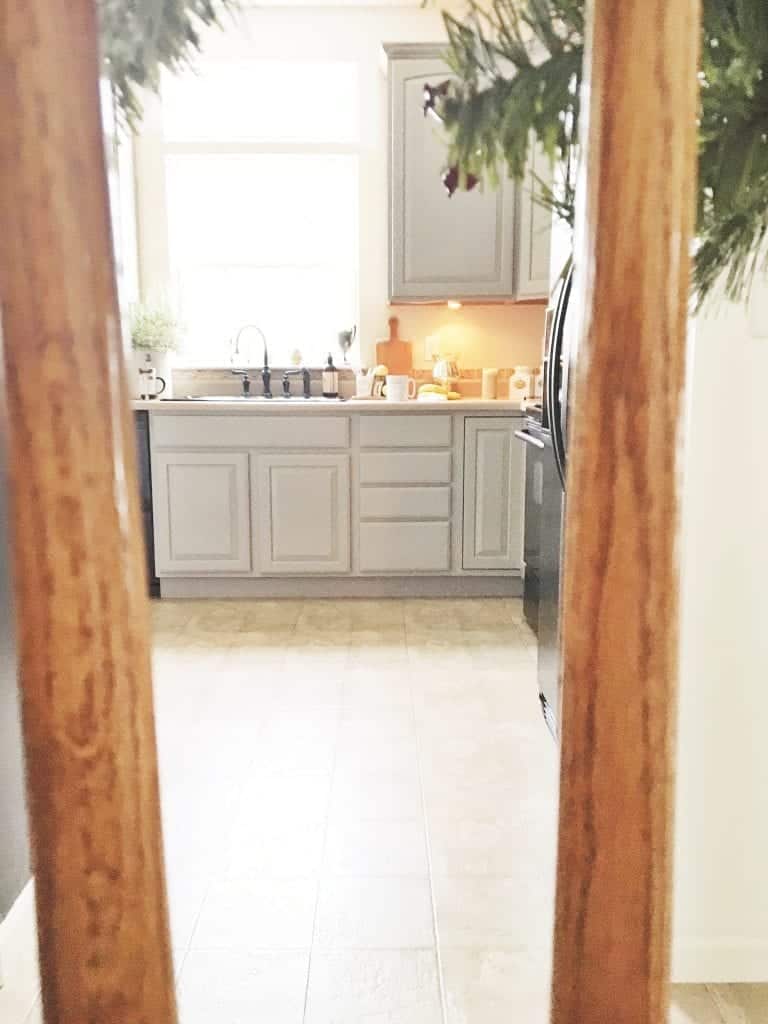 And here are the drawer pulls that we really like.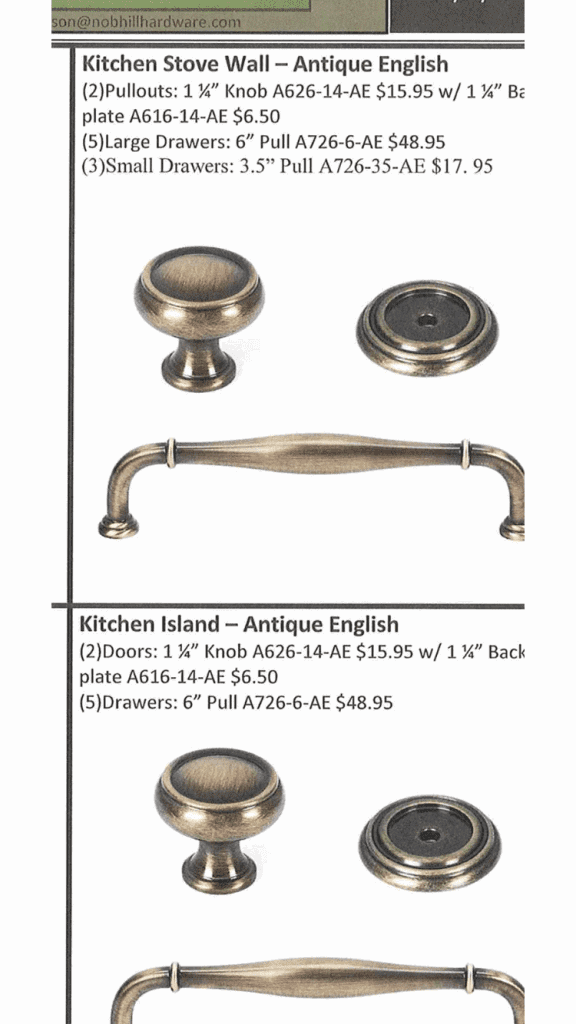 About Life
In four months, we've accomplished a whole lot more than just working on our house.
My youngest step-daughter got engaged :) My oldest stepdaughter got married to her sweetheart (I shared photos of the amazing wedding venue on Instagram). We also moved my father-in-law into his new nursing home and he's settled in nicely.  And…we just finished a successful volleyball season for Avery who just found a new sand volleyball club to join over the winter season. She's now playing several nights per week so we're keeping up with that. I still don't feel I'm reaching out enough to people so I hope after the holidays to slow down and to finally enjoy some friends and family.
Thanks for sticking around…a whole lot of detailed room posts will be coming soon!