Best Paint for Kitchen Cabinets
This isn't our first rodeo with a budget kitchen remodel – thanks to paint. Our previous home's white painted kitchen was a huge selling point. Thanks to lots of prep, they were as bright and clean as the day that I painted them, so my water-based enamel paint experiment paid off. Enamel paint was a game-changer for me.
Since our last "budget" remodel paid off:
In today's post I'll share the paint I am choosing for our smooth cherry kitchen cabinets. We are hosting our first family gathering here on Christmas Day which is giving me the much needed push to make this space look more like "us".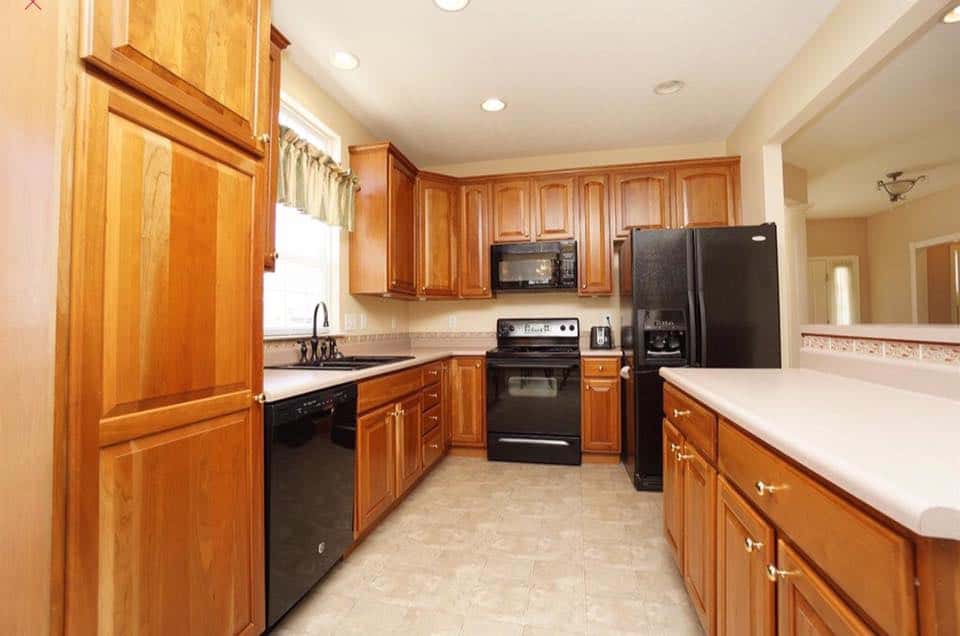 I'll never grow tired of white kitchens, but this time around we're going with Graystone (a Ben Moore color that can be mixed at Lowe's).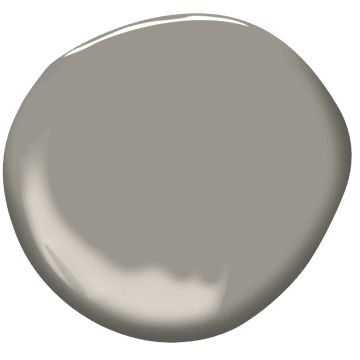 Why Are We Painting Cherry Cabinets?
As of right now…it doesn't flow at ALL with our foyer & dining room makeover.  Now that we've updated the walls and surrounding areas, the kitchen feels so formal compared to the style of the rest of our furnishings in our home.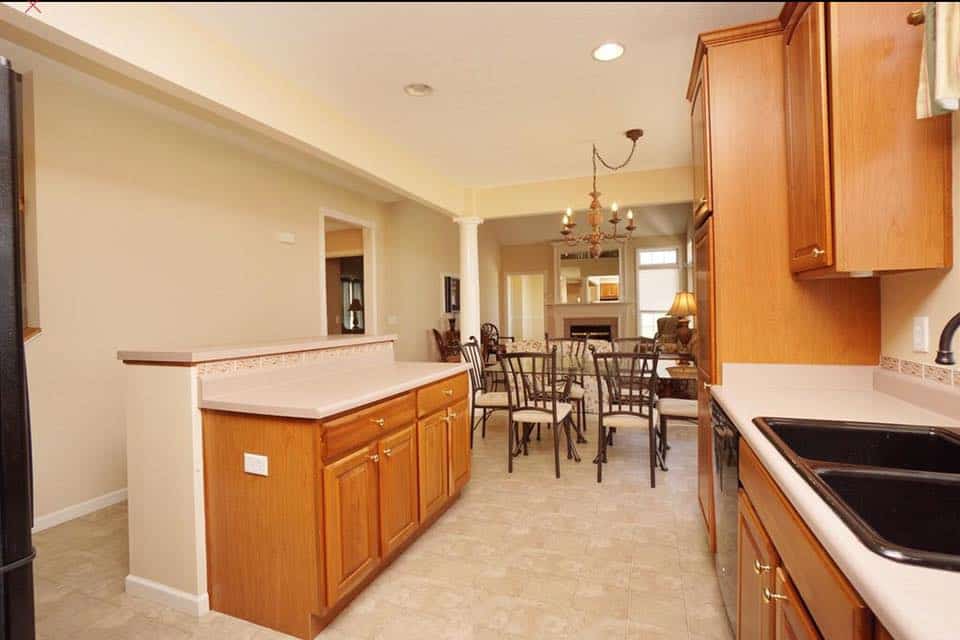 I gave this a lot of thought. Mark didn't love these particular cabinets and he's a wood lover, so he's been encouraging me to paint them. In our previous house we loved having a neutral backdrop and introducing wood tones in smaller pieces. So paint it is.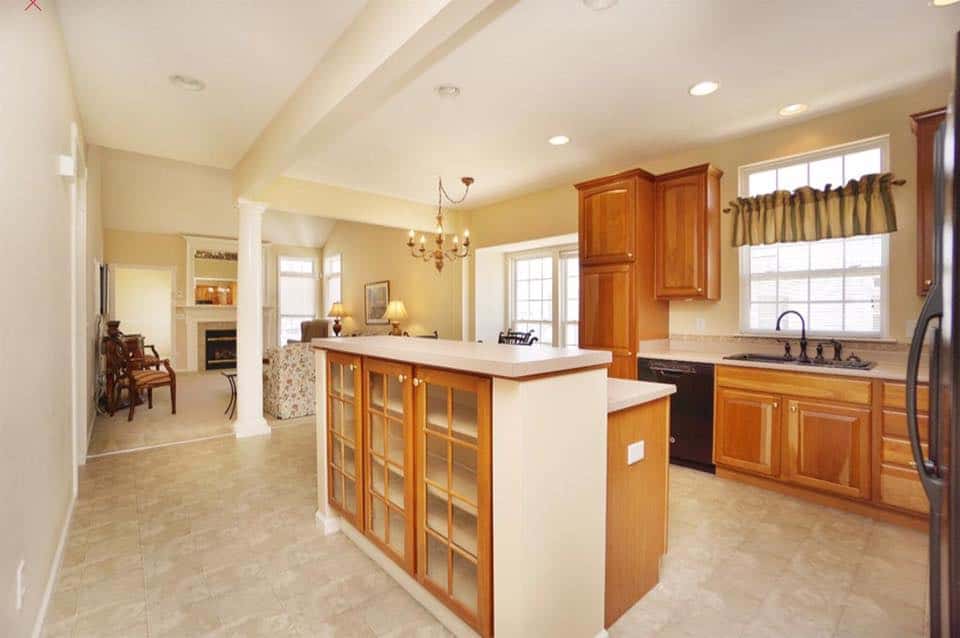 My thoughts & experiences painting cabinets:
This is now my 3rd kitchen paint project (the first time was full of lessons learned), and probably my 53rd time painting furniture :). Here are a few things I've learned:
Enamels Based Paints // generally a good option for kitchen cabinets, but keep in mind:

for Darker Cabinets: Oil based enamel dries hardest, but it will yellow. Best used for darker colors. Slower drying.
for White Cabinets: Water based enamels are a good choice. It won't yellow and is second best in terms of durability. Fast drying.
Tintable enamels are amazing (and that's what I'm using for this project)

Oil based paints // yellow over time, but they give you a longer working time before drying. Fine for dark colors. You also can keep a "wet edge" longer and avoid streaks and brush strokes.
Latex paints // in my opinion, I think latex is best used for larger surfaces — think walls, ceilings, outdoors. By nature latex expands and contracts based on temperature in humidity. This could also mean chipping if the surface isn't properly prepped. But it seems latex is in nearly every paint…even enamel paint. So be sure you know what you're buying.
Chalk paints? // Chalk paint works beautifully on non-primed surfaces. If you don't mind distressing over time, this could be the look for you. Chalk paints always need a wax or top coat. I use water based polyurethanes on chalk painted pieces. This is an option I haven't tried for my kitchen, but I've painted plenty of furniture with it and love it.
Prepping your cabinets for paint:
Sanding? Is it necessary? // Yes. Sanding helps clean your cabinets, too! By sanding, you give your surface some "tooth" which helps the primer adhere to the surface. A light hand sanding works well with a sanding block. A finer medium or finer grain sanding is what I use then I wipe it down with a dry cloth.
Skip Priming? // I say never skip priming (based on lessons learned). If the surface is shiny, a light sanding followed by a primer is needed. Primers with a bonding agent are best.
Multiple, thin layers // this works best when applying any paint for durability.
Top coat? // if you want to skip the top coat, (I do!) this makes touch ups easier. The best bet is to look for enamel finishes which often dry hard enough to skip this step.
We started painting about 2 days ago and we're 1/2 way done…so check back next week! I hope having a kitchen we love again will infuse the spirit of Christmas back into our home.