DIY Painted Mugs That Are Dishwasher-Friendly
Using dollar store mugs and my new ceramic paints, I've been testing out a few techniques to create PERMANENT mug designs! You don't need a kiln, nor do you need artistic skills. Just the right paint, a little creativity, an oven and setting spray to make them dishwasher-safe! (Because let's be real – none of us want to hand-wash ANY dishes if we can help it!)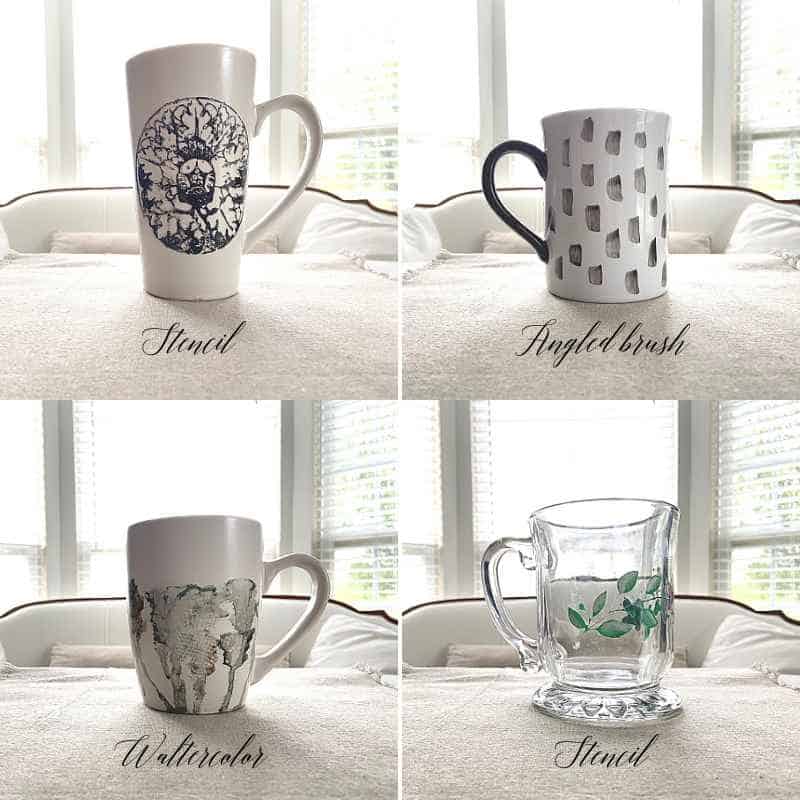 Perfect for personalized gift giving, DIY mugs are a simple, quick project that even the kids can do.
I have a bit of a mug obsession (more on that in a future post) – we've even created a full wall of mugs in our kitchen. It's fun to test out my artistic abilities (which are budding, at best). Mugs are also a fun and quick knock off project, so if you see a design you love – why not try it at home?
All it takes are a few simple materials for this super fun and simple DIY project!

Paper Towels
Water to dip your brushes
Q-Tips & Rubbing Alcohol (for cleaning up mistakes)
Mesh stencils (if you don't want to freehand)
Follow My Video Tutorial (which aired on Hometalk!)
Bake Your Mugs In Your Oven!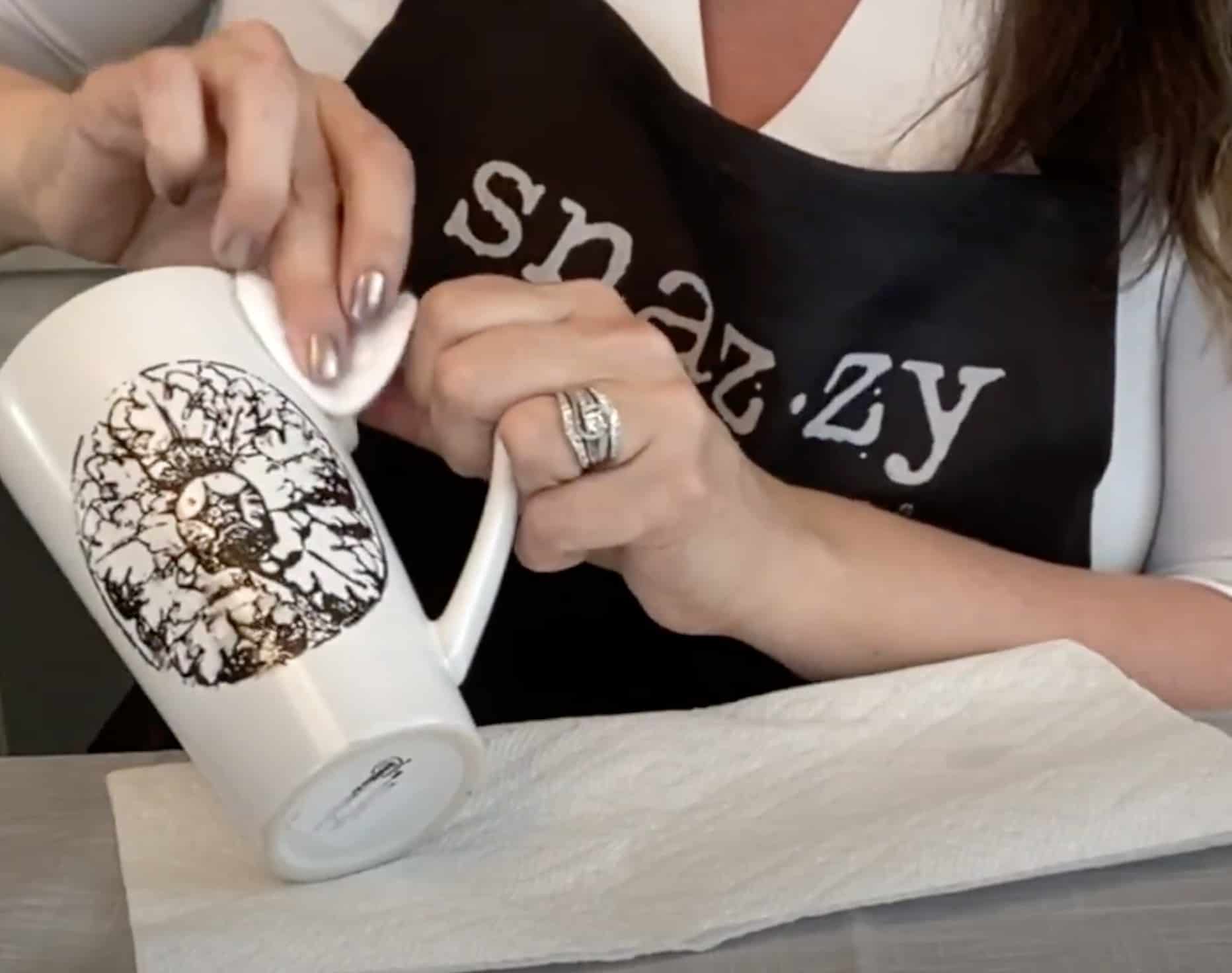 This sets the design!
Place mugs in a cold oven
Use a baking sheet covered with tin foil
Once mugs are in oven turn on to 325 degrees Fahrenheit
Bake for 35 minutes
Turn off and let cool
NOTE! I've washed my mugs in the dishwasher after baking to test this method. Expect the colors to change after about 5 washings. To prevent this and to create a permanent design, see the next step!
Final Step? SPRAY!
To make your design dishwasher-friendly, my recommendation is to seal using this spray AFTER you bake them. This spray works on my vinyl mugs as well (make using a Cricut!) I spray 2-3 times and let thoroughly dry for a few days before use.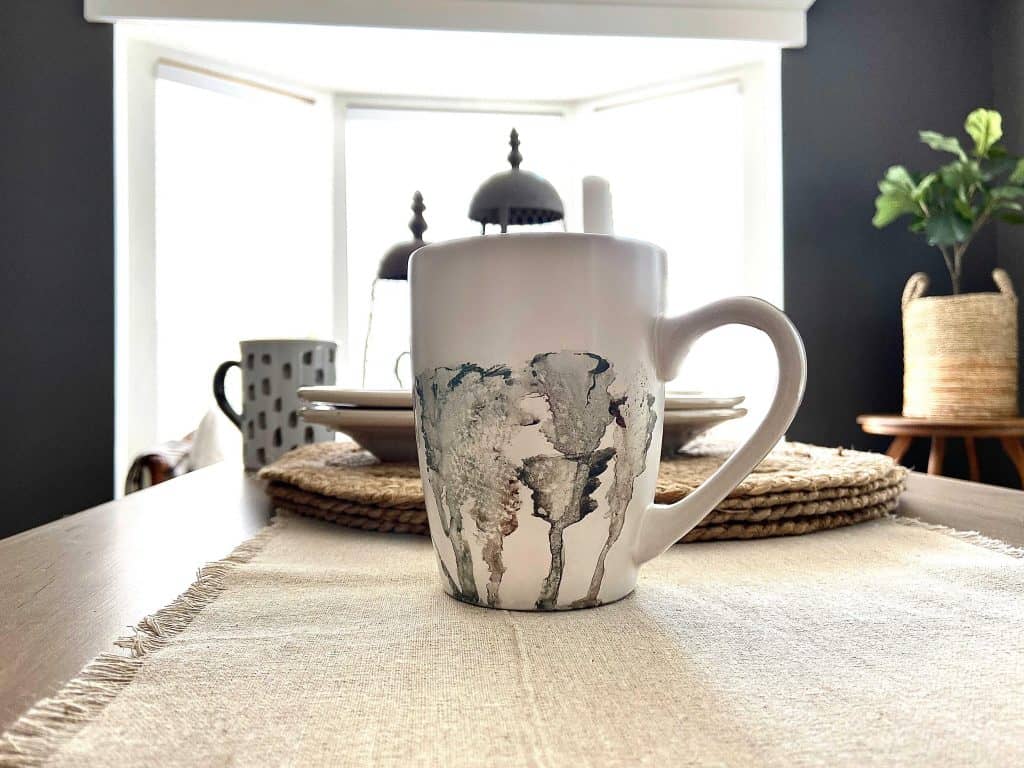 It's always nice to break up complicated home improvement projects with a quick, easy and fun craft. I'm a bit addicted to my mug painting habit now!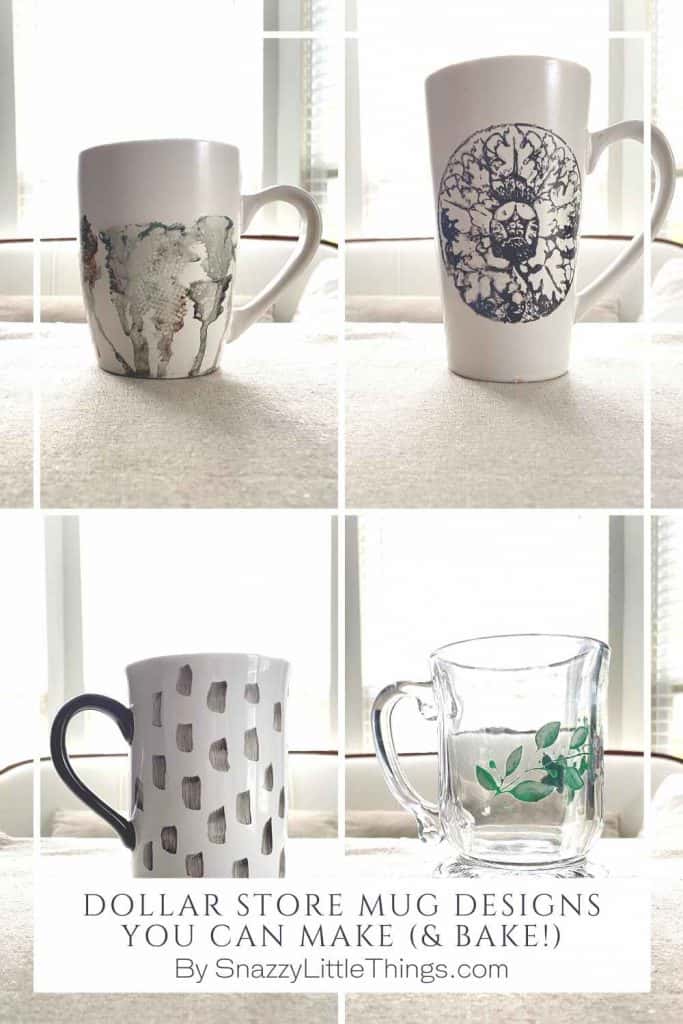 If you have any questions, feel free to ask away in the comments! More fun mug tutorials are coming soon!