$15 Thrifted Mirror Makeover
Thrifted home decor has become a part of the "norm" in our house. If I tell my friends that some of my decor is from Facebook Marketplace, many are stunned that I shop secondhand. Shopping thrifted items and repurposing them helps us "pay it forward" so that it's easier to afford the big stuff. I'm so happy that it's become the new normal for a lot of people. Why pay more, right?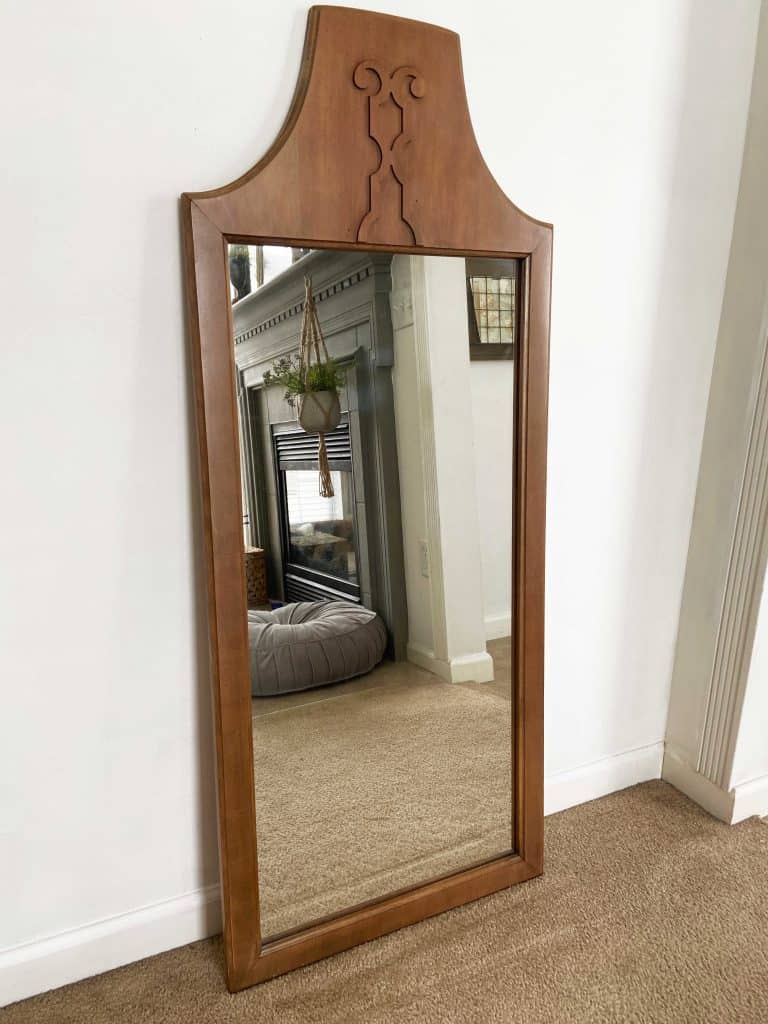 These mirrors I picked up for $15 each. With one simple coat of Fusion Mineral paint in the color, I was able to make them look like they were made for our bedroom feature wall.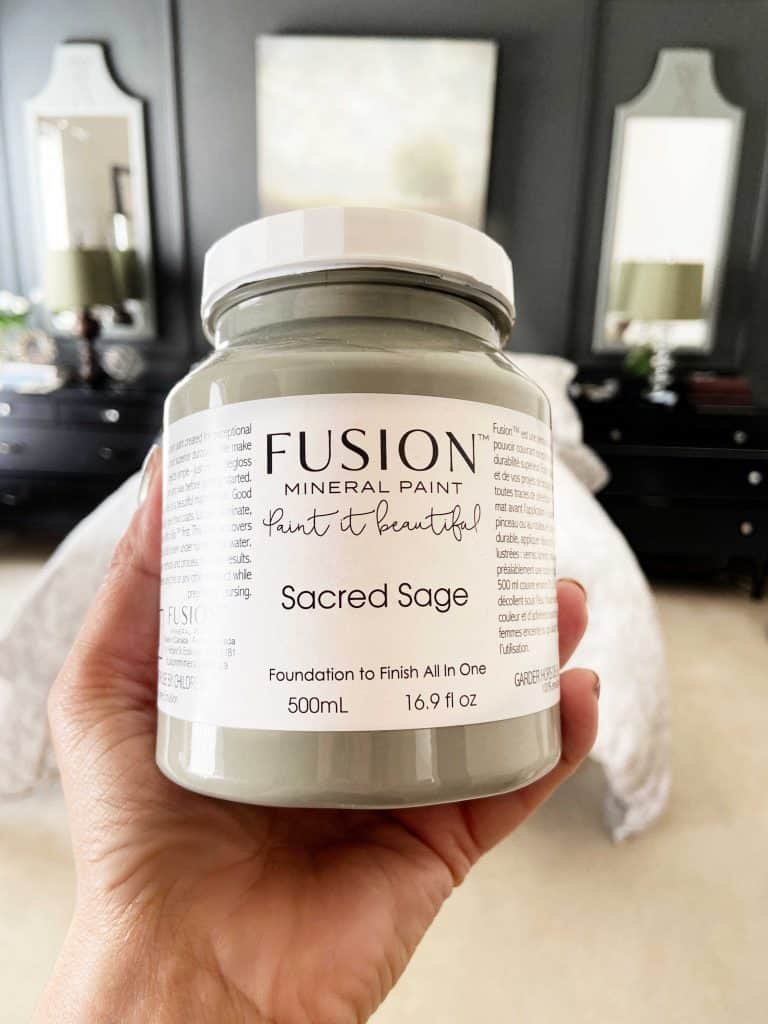 At first I was going to tape off the mirror to avoid getting paint on them. But my husband always insists I use a razor to scrape off the paint. So I did, and it saved so much time!
Tip! // a lot of you have shared that this method doesn't work or save time. If you do it when the paint is newly dry and use a new razor, the process is so easy.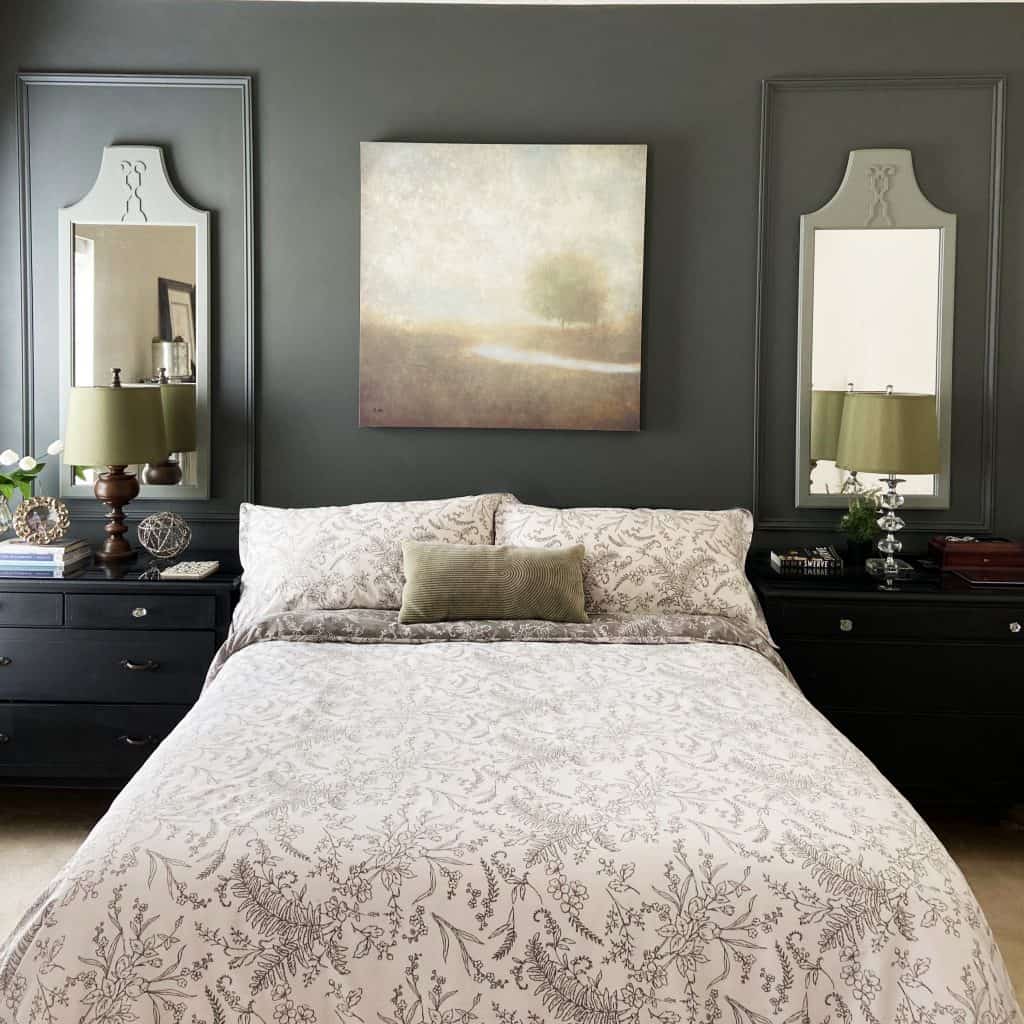 We are glad we upgraded the view of this room – our bedroom is very visible from the kitchen. You can read more about our bedroom feature wall here. We are still choosing a headboard and new lamps, and will make those decisions soon. New flooring in the entire house is on the horizon!
You may also enjoy my article "How to Repurpose Anything" I share my approach for shopping thrifted style.
Thanks for stopping by! Our antique cherry table makeover is up next on the blog! I hope you'll stick around!