After only 3.5 months of planning, we pulled it off! Three months earlier our preferred venue had a a cancellation…so we went for it! (Normally it's booked 15 months in advance). I wrote a few posts that may give you some ideas on planning a DIY wedding, rustic elegant style. Today I'll just share the photos.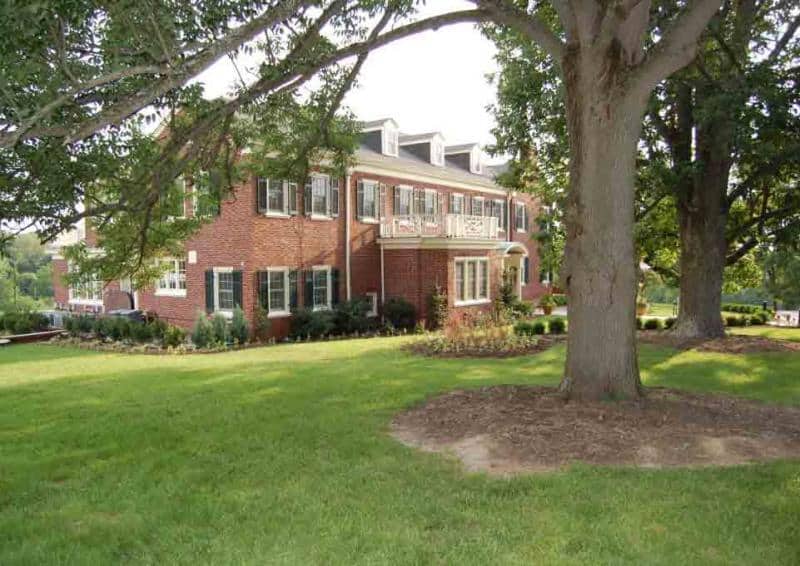 We were married at French Park in Cincinnati, Ohio. We loved the venue, but being 200 miles away made it a roll-up-your-sleeves-and-DIY-wedding, all the way. It wasn't easy planning a wedding site-unseen (only via virtual tours)…but it turned out pretty well overall.
Some fun at the reception…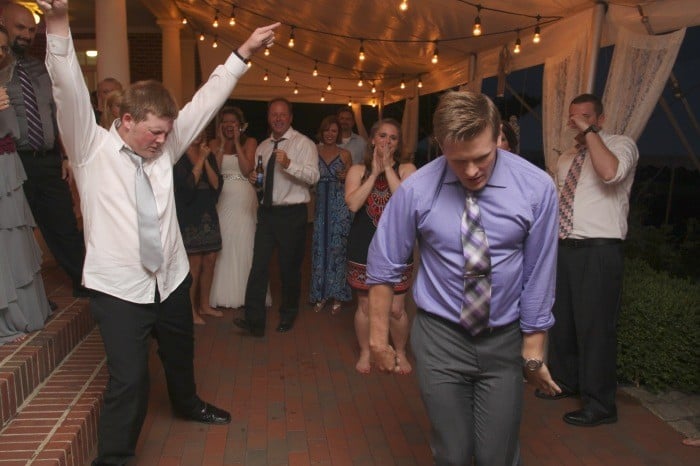 My son (left) was King of the Dancefloor…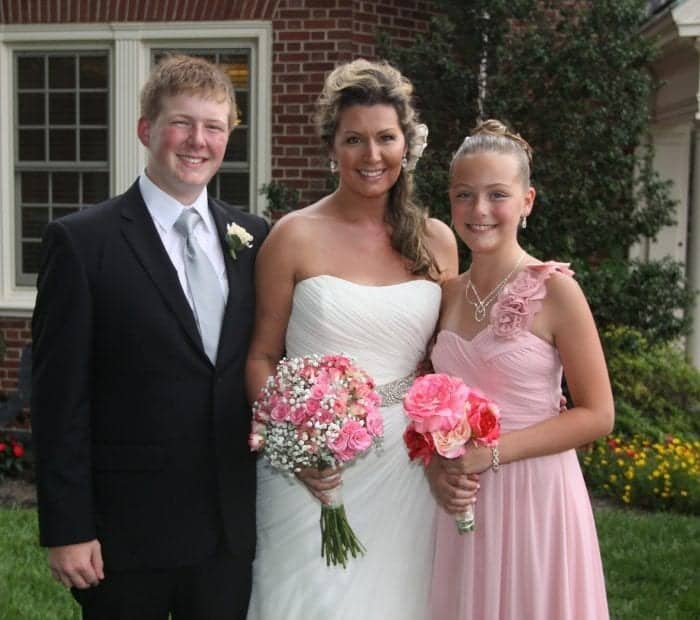 My kids. Ethan is almost 15 and my daughter, Avery is 10. Our dresses are from David's Bridal, all off the rack 😉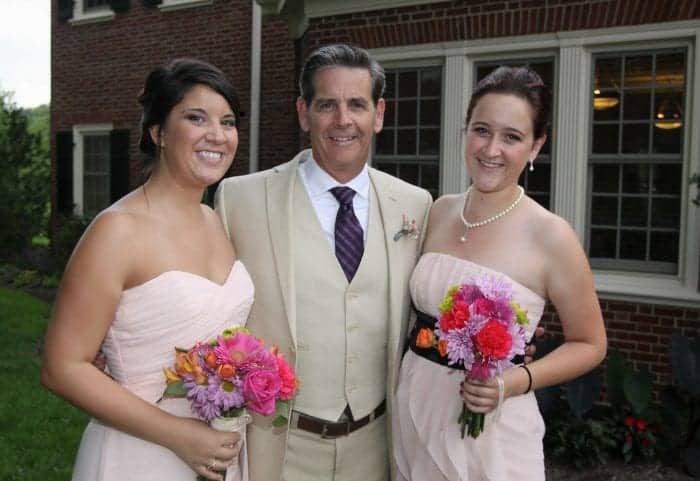 Mark with his beautiful daughters, Kait (L) who lives in Detroit and graduated from University of Dayton and Kristy (R) who attends Miami University as a freshman this year.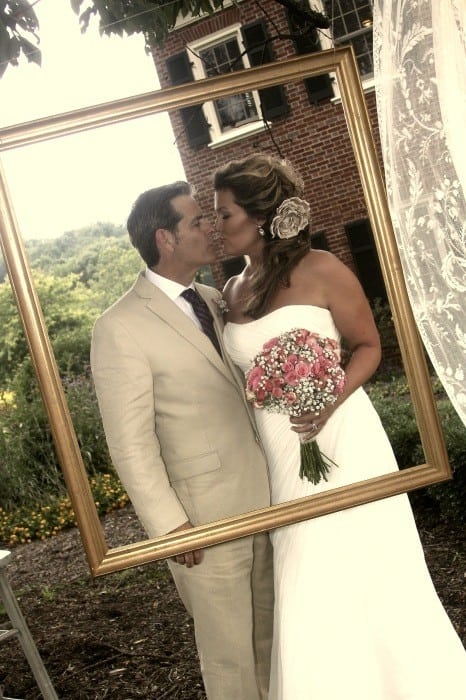 We had an outdoor photobooth. Lace curtains hung from a tree surrounding an old, vintage frame.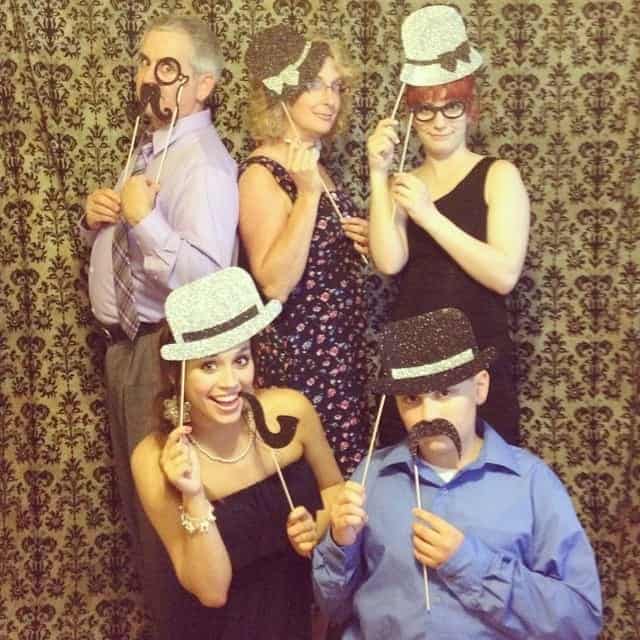 …another photobooth inside. Backdrop courtesy of our photographer. Props courtesy of Amazon.com.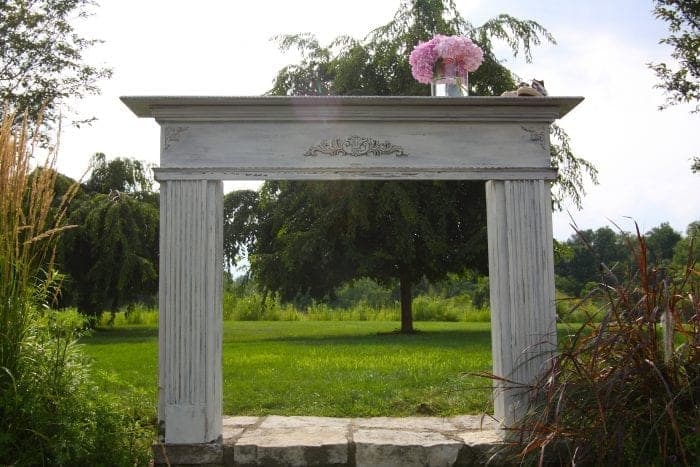 We DIY'd our "vintage" mantel — this served as our wedding altar.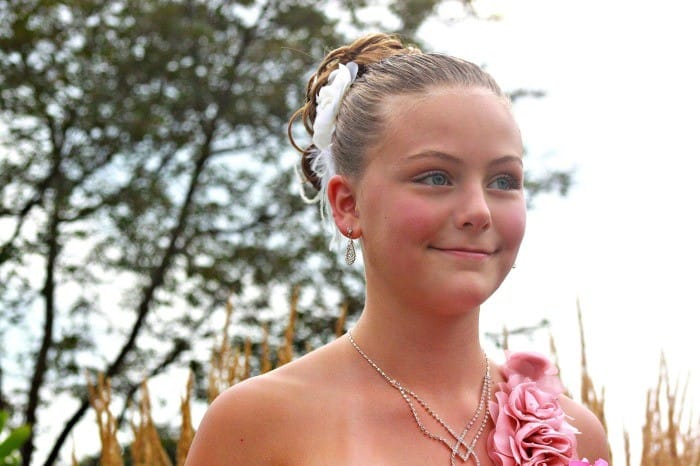 My daughter, who stood by my side…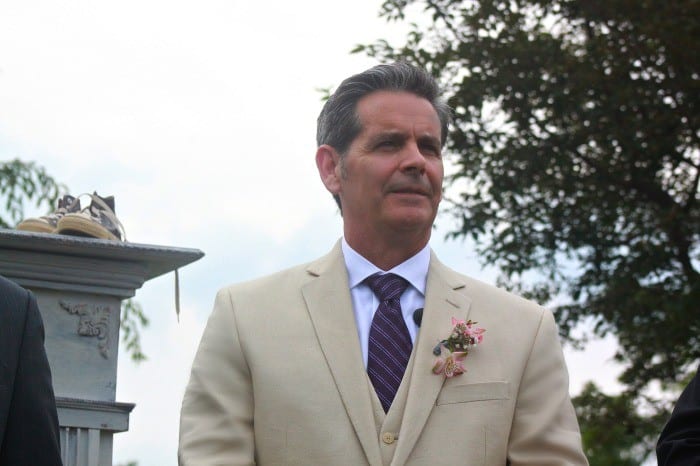 Mark, waiting at the altar in the garden. Mark's son, Dusty…is there…in spirit…his shoes on the altar. A white butterfly flew between us during our vows.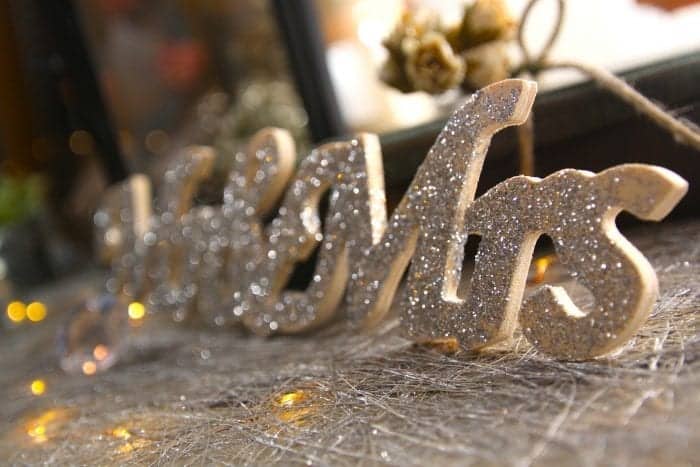 My son helped me with a lot of last minute touches…my daughter was on a camping trip the week before.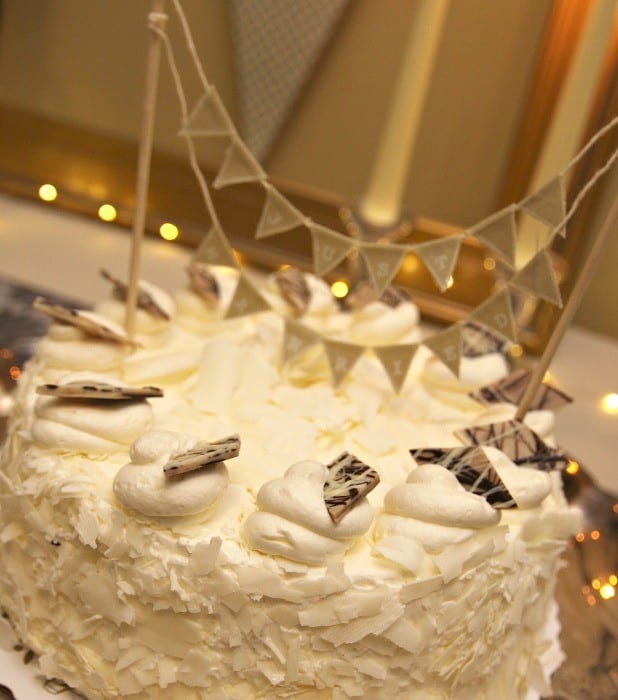 The cake…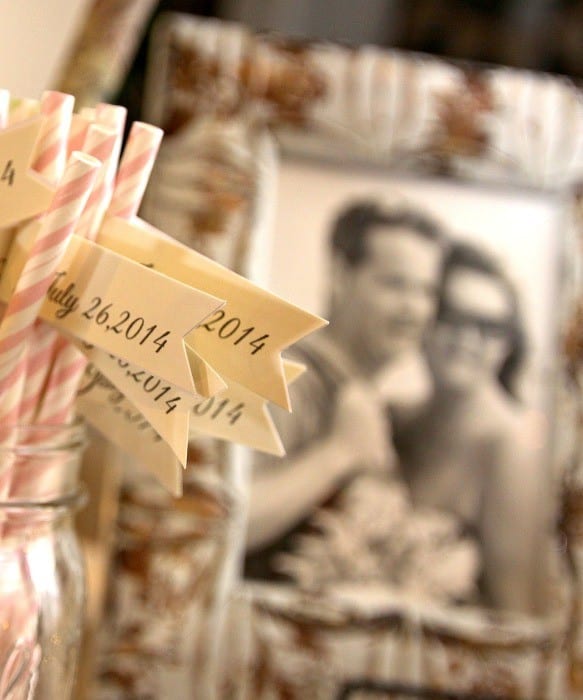 A little candy shoppe twist…
Head table…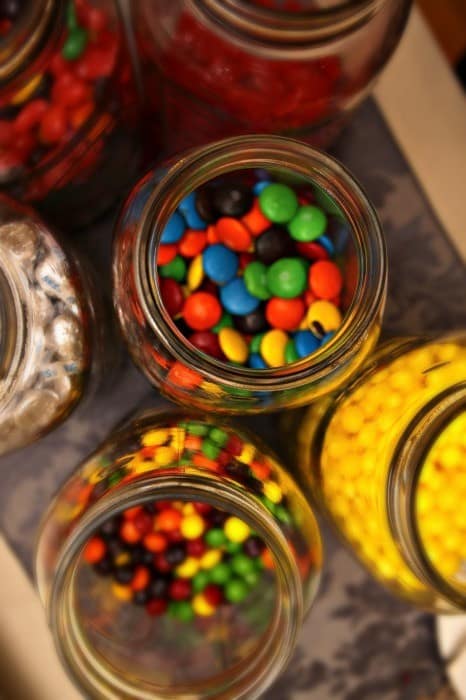 A candy shoppe…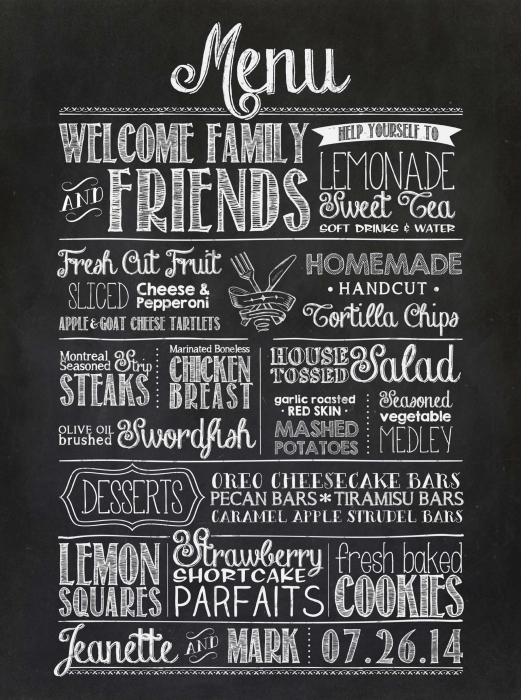 The menu, courtesy Branding Ground who designed and printed it for us.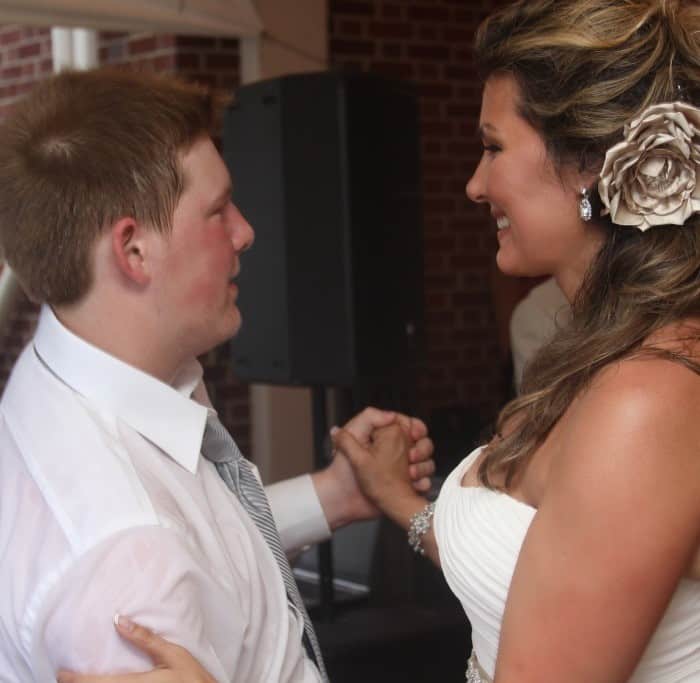 Mom and son…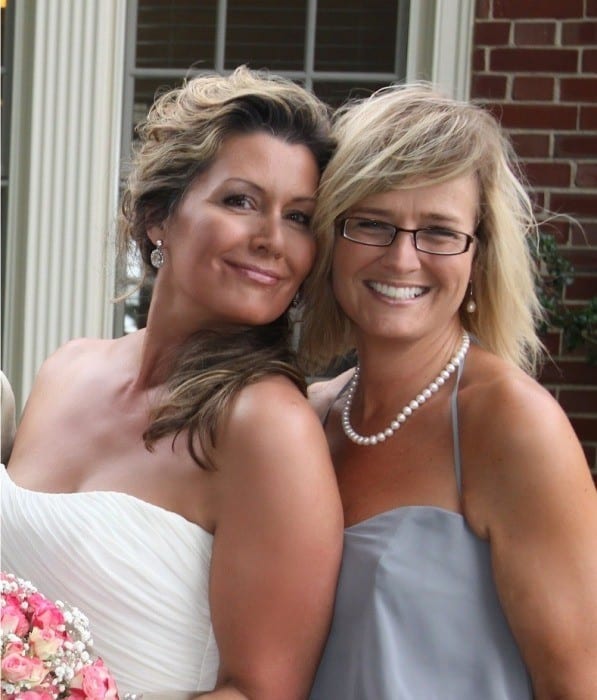 My best friend, Laura…beautiful as always.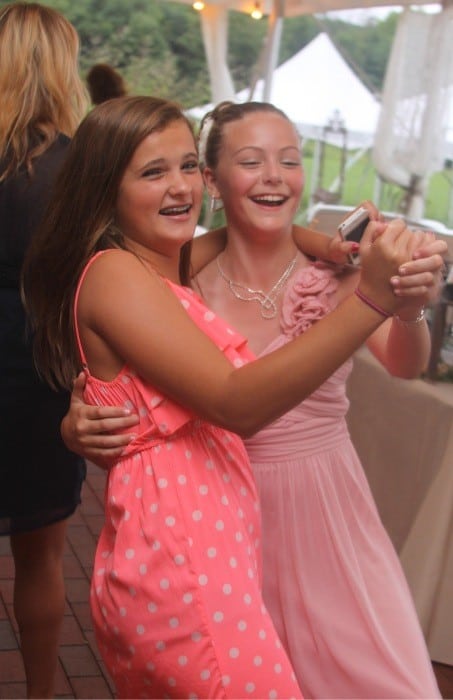 Laura's daughter, Sophie and Avery…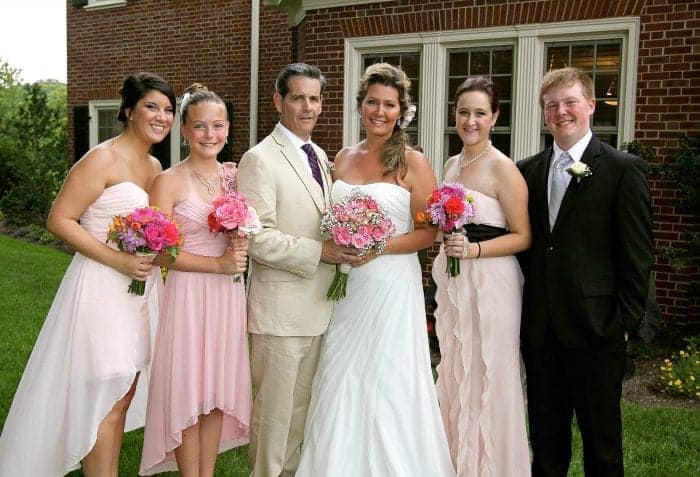 All of us.  L-R: Daughters Katie (25), Avery (10), Mark, me, Kristy (18), Ethan (14).
Feeling very blessed for all of our second chances.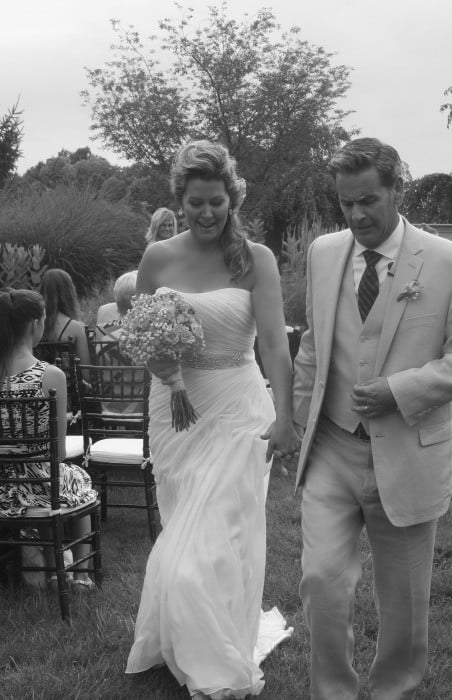 Thanks for stopping by!
Cheers!