Wallpaper Murals: 10 reasons to LOVE them
Wallpaper murals are an art lovers' dream, offering homeowners a dramatic option to go BIG while tying together their interior spaces. The styles available from PhotoWall Sweden are among my favorites on the market. While I shopped their website, I saved over 100 "favorites" before finally settling on our final design. Affiliate notice: You can purchase this exact mural using my affiliate links.
Are wall Murals Still In style?
I realize that I talk a lot about avoiding trends and embracing classic, timeless style. Decorating in this manner has saved me SO much money over the years. Yet here I am – contemplating a trend! Murals have been hot lately and trending everywhere on Instagram and I am all-in. So I've been giving this a lot of thought: are wallpaper murals classic? Or Trendy? Here is where I landed:
Pushing Myself Out of My Decorating Comfort Zone
Here are a few reasons that pushed me toward my decision to install a mural.
In our last house, it was clear that we were decorating to sell. We have largely removed "farmhouse" from most of our rooms and moved toward a modern classic look. We are at a phase in life where want to let go of some of the decorating inhibitions we developed as we prepped our house for sale. This mural is a great start and has definitely pushed us out of our comfort zone!
The Upstairs Loft (Before)
Here are the listing photos of the upstairs loft when we moved here in 2018. Back then I had no idea what this space would become, but you can see my original thoughts in the captions!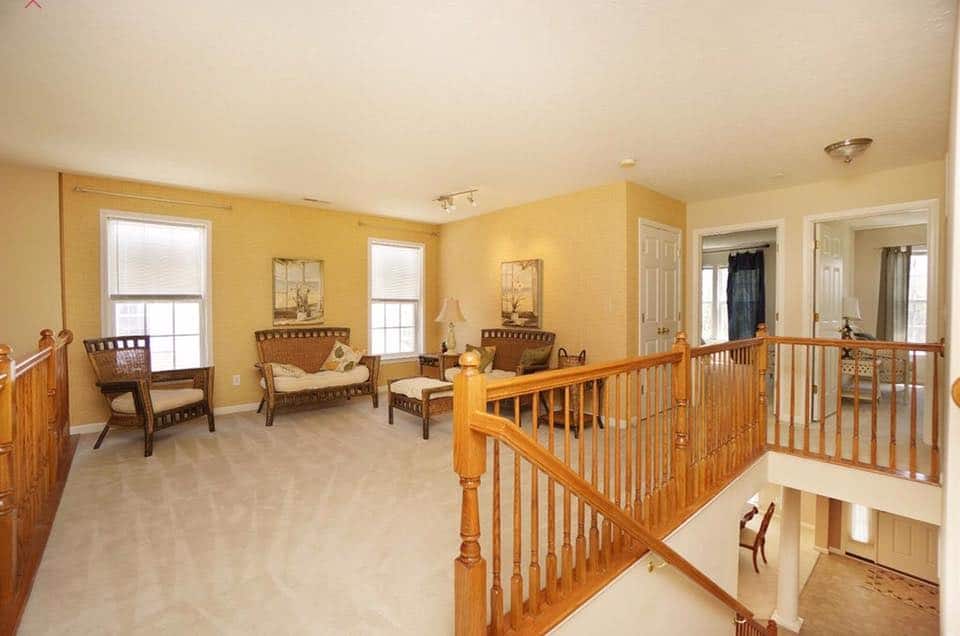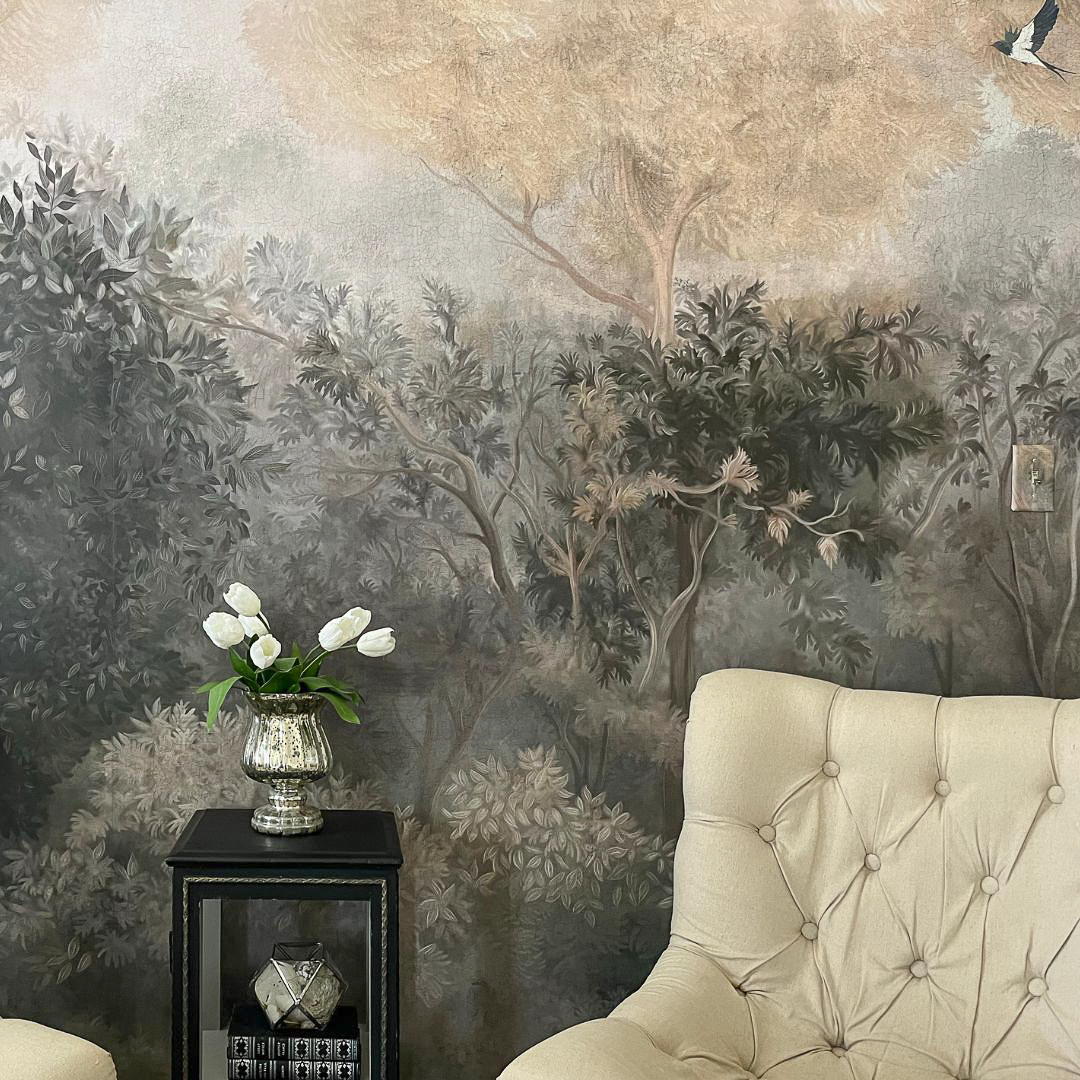 10 Reasons to LOVE Wallpaper Murals For Your Home
Creates a high-end look instantly
Inexpensive, our mural for our 10′ wall was around $330.
Dramatic! For those that want a "wow" factor in your spaces, wall murals are a great option.
No power tools needed, a great beginner project.
FAST & easy installation – our mural was finished in 2 hours.
Anchors your style! In our case I wanted a neoclassic style mural and this fits perfectly.
Provides a built-in color palette. So if you're confused about color, the mural is a great place to look.
Zero commitment – murals are easy to change or remove!
Wide selection is available at Photowall, with SO many designs.
Versatile! Placement of a mural can go on a single wall, cover an entire room, above a mantel, or even a ceiling.
How to Install Photowall Murals (Video)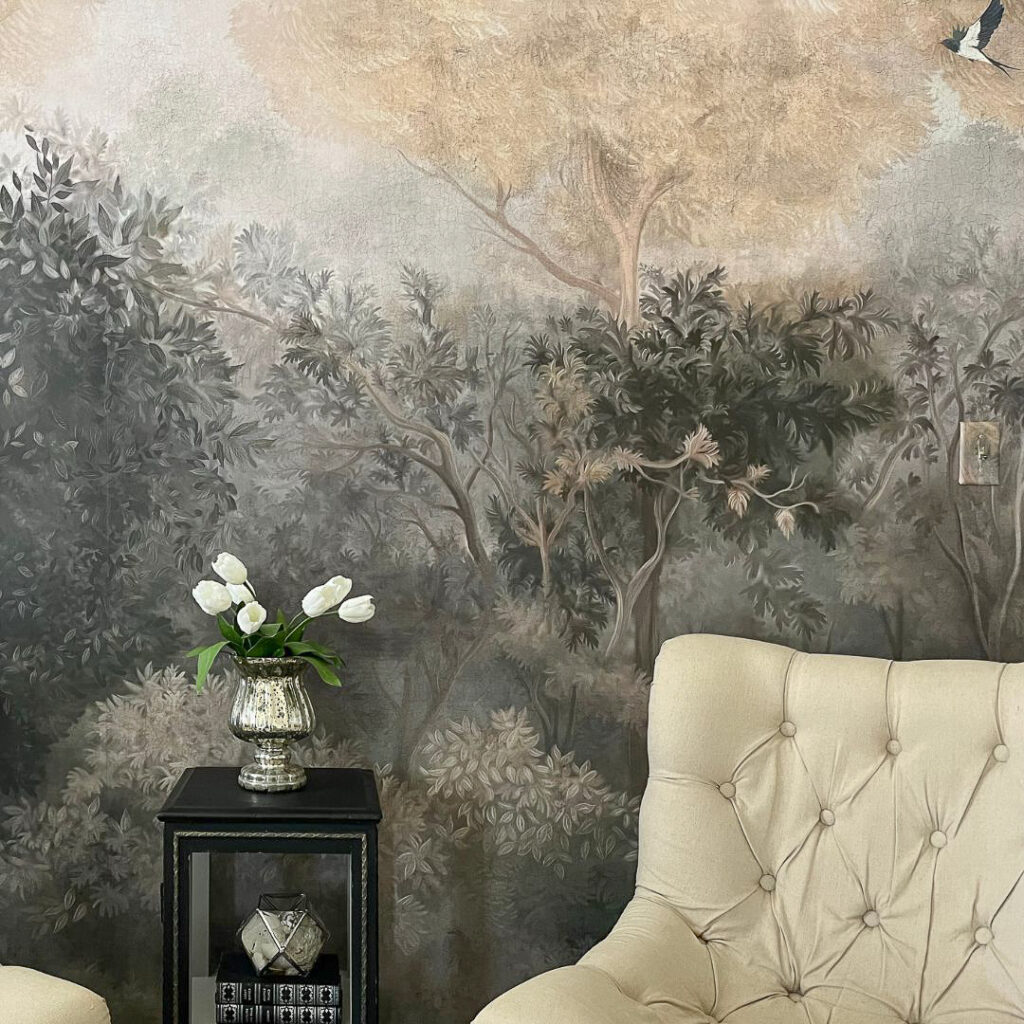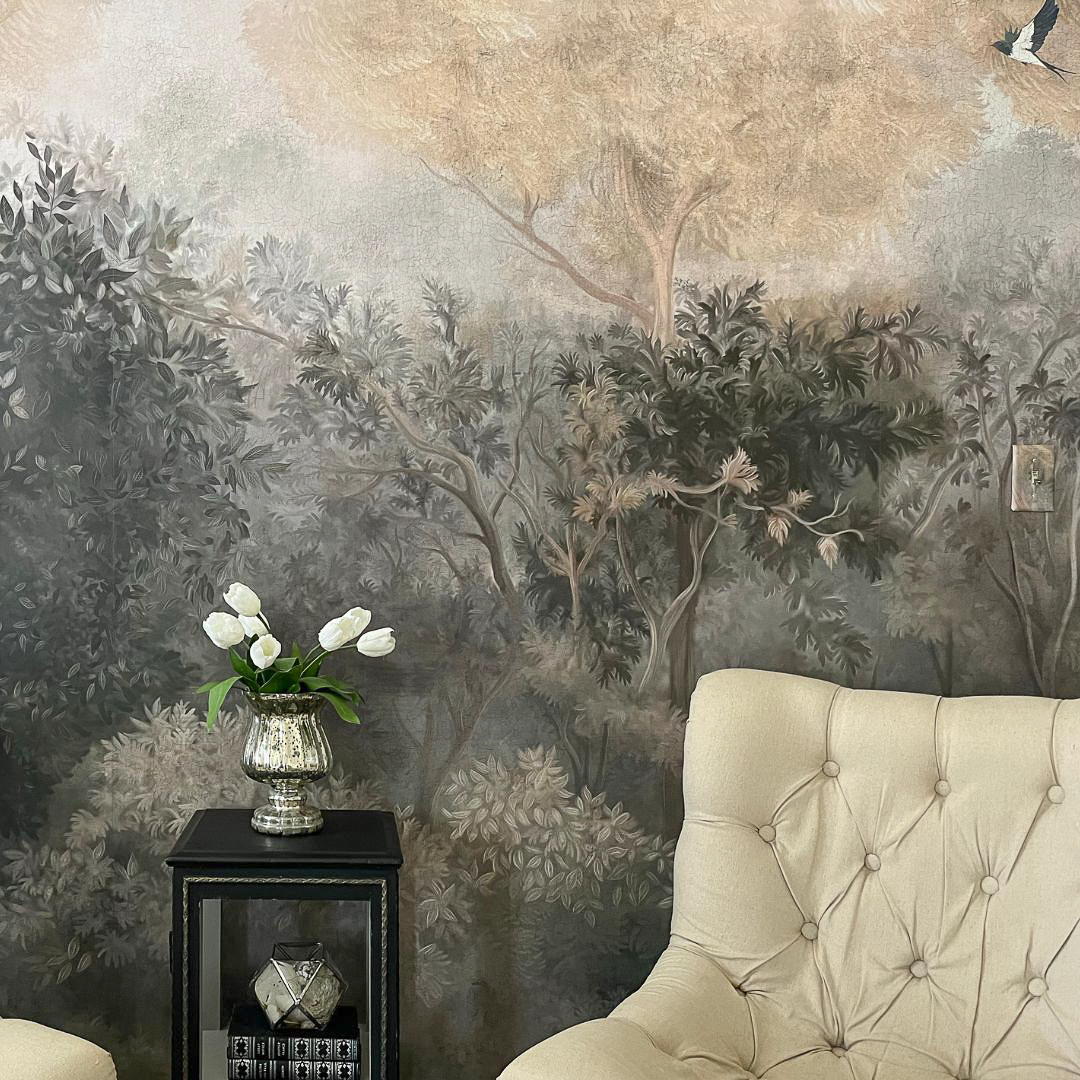 It's clear that I'm on a journey with our upstairs spaces. I love dark academia style and would say this is a slight nod towards that style.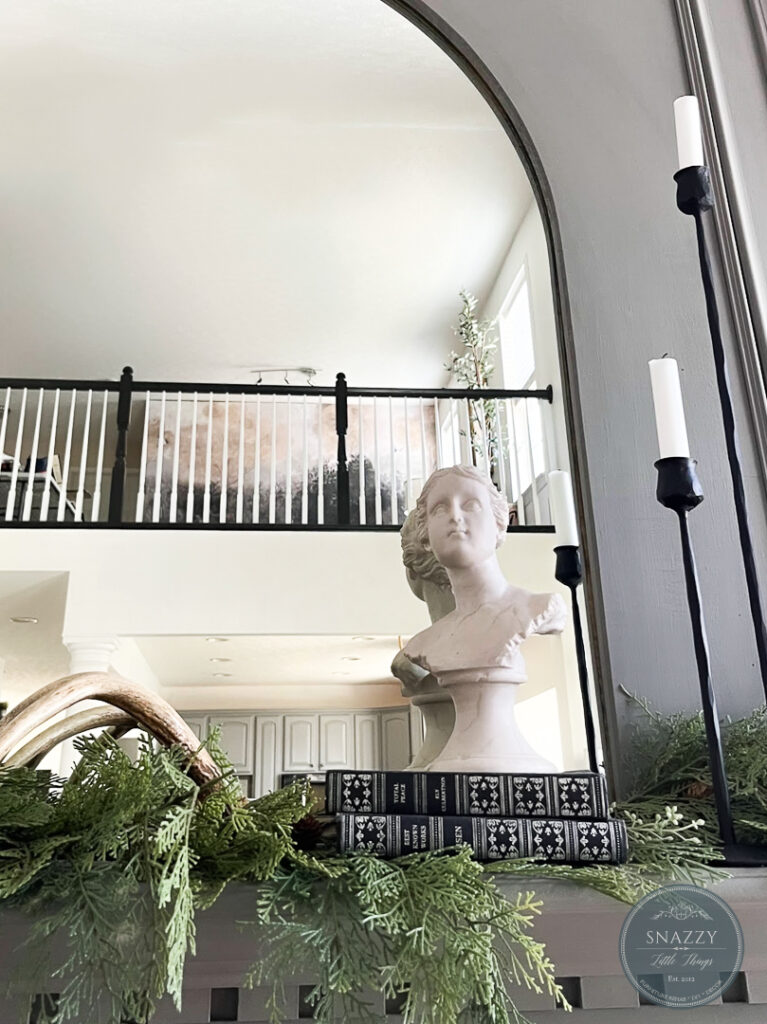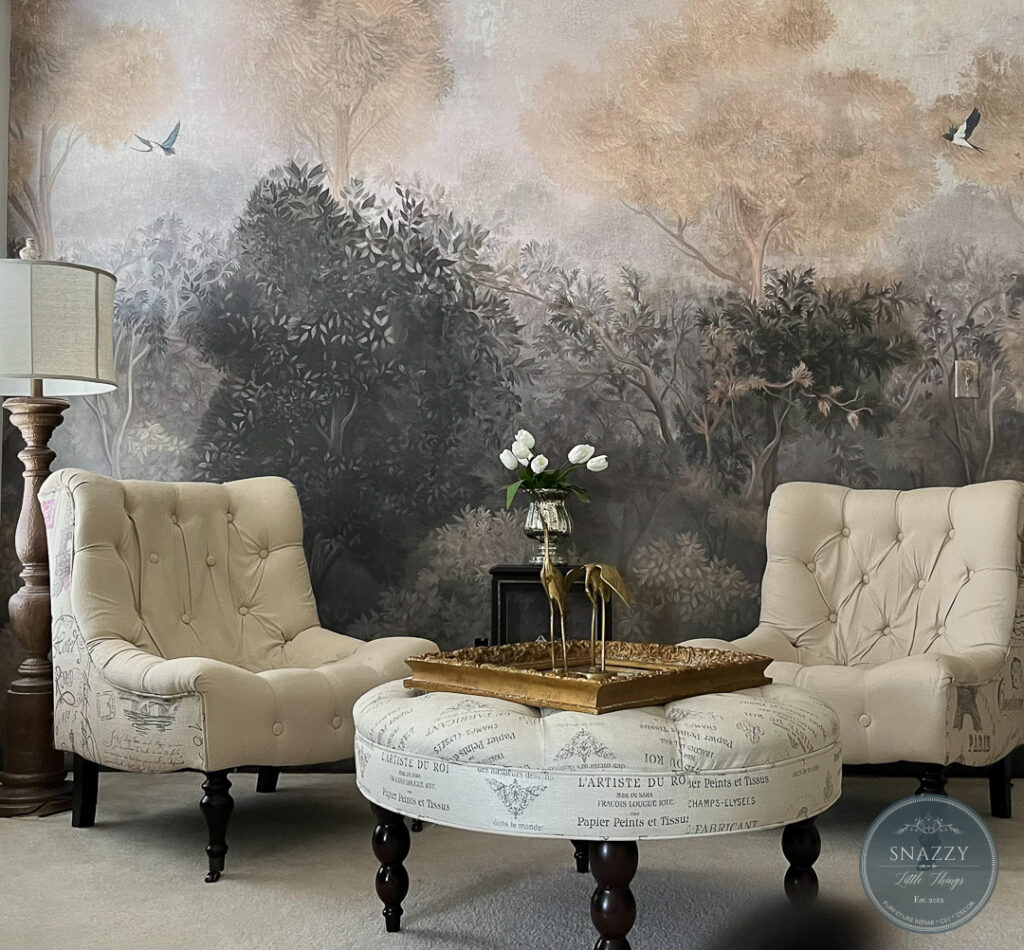 Follow along as we continue to update this space, I'm so excited to finally address some of our unfinished spaces and have a little fun with them!