Why You Should Add Interior Millwork in Your Home

We are huge fans of creating a classically styled home that transcends time and survives ever-evolving trends. This is one of the reasons we love adding interior trim and wainscoting in our home. If you've followed my blog for a long time, you know that we did this once before and installed interior millwork and wall trim in our previous home, and we loved it, so we were thrilled to partner with Fypon to add some trim in our new home.
In our new home we plan to add lots of layers of trim. This week I'll be trying out some new products as we transform our foyer using Fypon Millwork. If you follow us on Instagram that's where I'll sharing realtime videos of our DIY installation, so I hope to see you there to check out our progress.
How Fypon is different:
It isn't wood!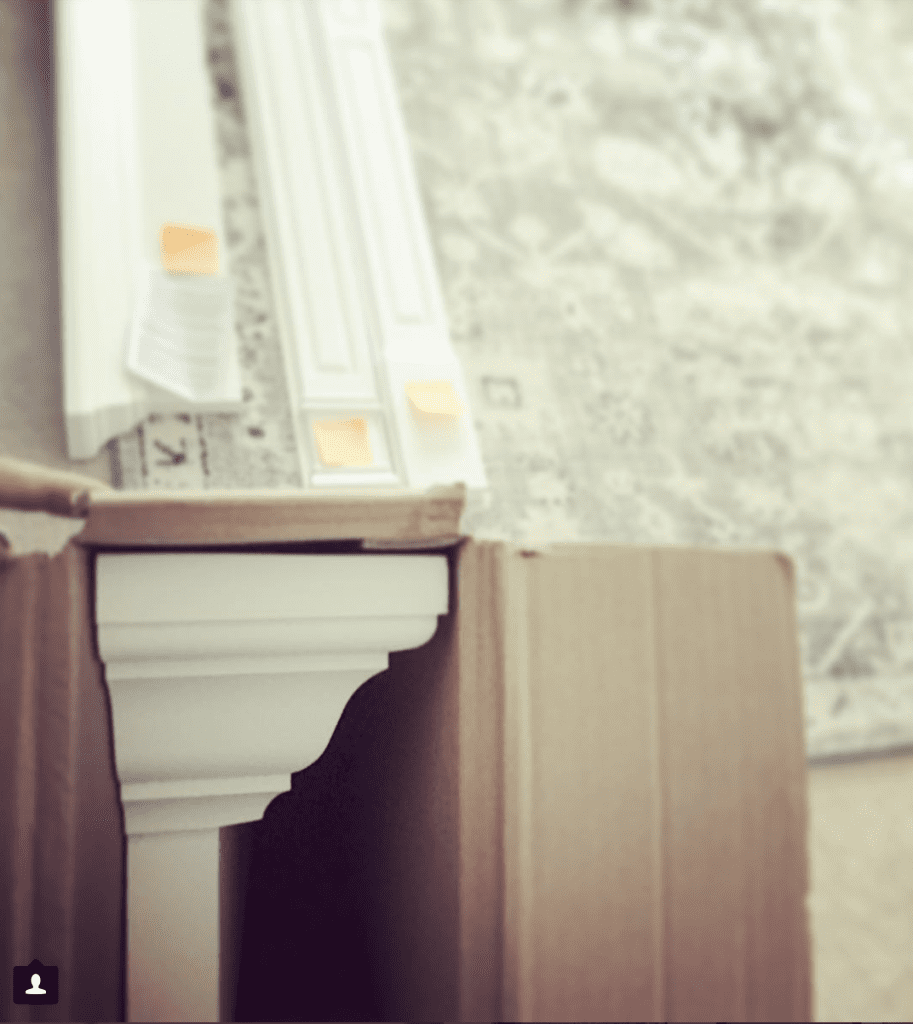 Fypon offers a pre-made alternative to custom wood trim. It cuts like wood but is insect- and water-resistant, light-weight and low-maintenance. Fypon makes installation simpler without all of the complicated wood cuts. You simply glue it up, then use finishing nails, then paint as you normally would with regular wood trim.
Interior Trim Adds Value
Turning ordinary into extraordinary
For this project the main areas that we are focusing on: the exterior gable vent // front door // adding trim on the foyer walls. Adding interior trim and millwork is a low-hanging fruit opportunity to dramatically improve your home's "wow" factor, but we've also learned it can significantly increase your home's value. I love practical ideas with spectacular results, and wainscoting is one of my favorite elements to add in any home.
Our sketch & product selection:
I'm a visual person and always get inspired by browsing Pinterest or Houzz. I found myself pining so many ideas so I created this board for photo inspiration. Next, I sketched out my own space and used it as a reference for placing our Fypon order. I can see this becoming a handy reference for measurements and any other notes I need throughout the project.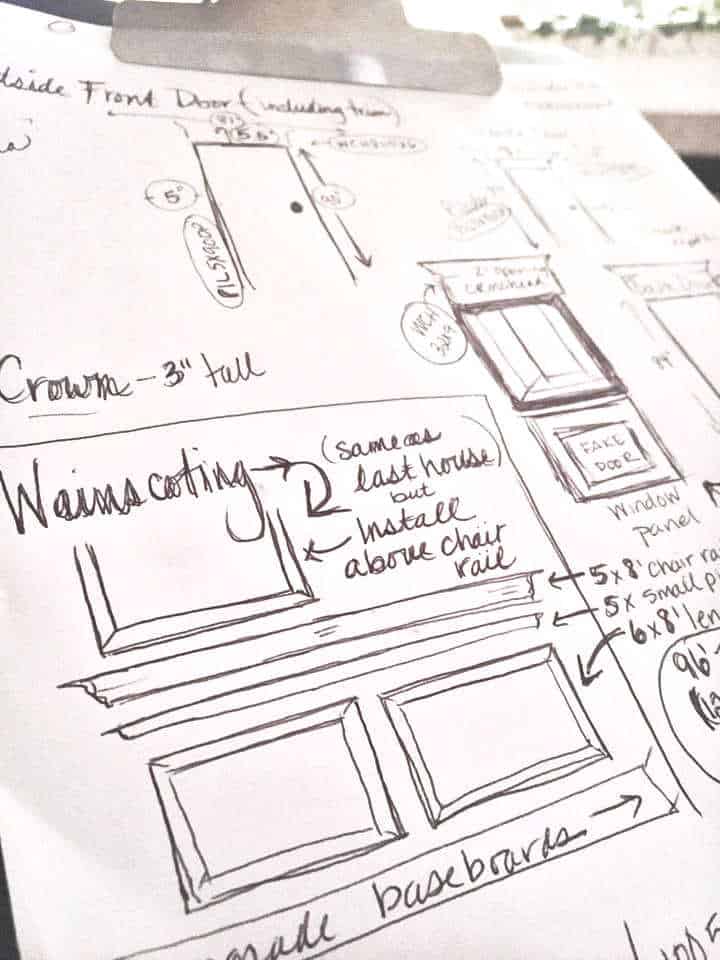 You can call Fypon to sketch this out for you to make product recommendations. But not surprising we did this ourselves and cross-referenced the Fypon catalog. The catalog provides instruction on how to measure each architectural element as well as a complete list of all the different types of moulding they offer (nearly 2,000 items!)
What we chose //  I realize this is just personal preference but I think layers and layers of trim looks so beautiful, and it works well with formal or rustic styles. I have felt that our new house leans more towards Greek and Roman styling which doesn't quite work with our existing decor. I'm less formal with my decorating and lean more towards modern classic styling with a French twist.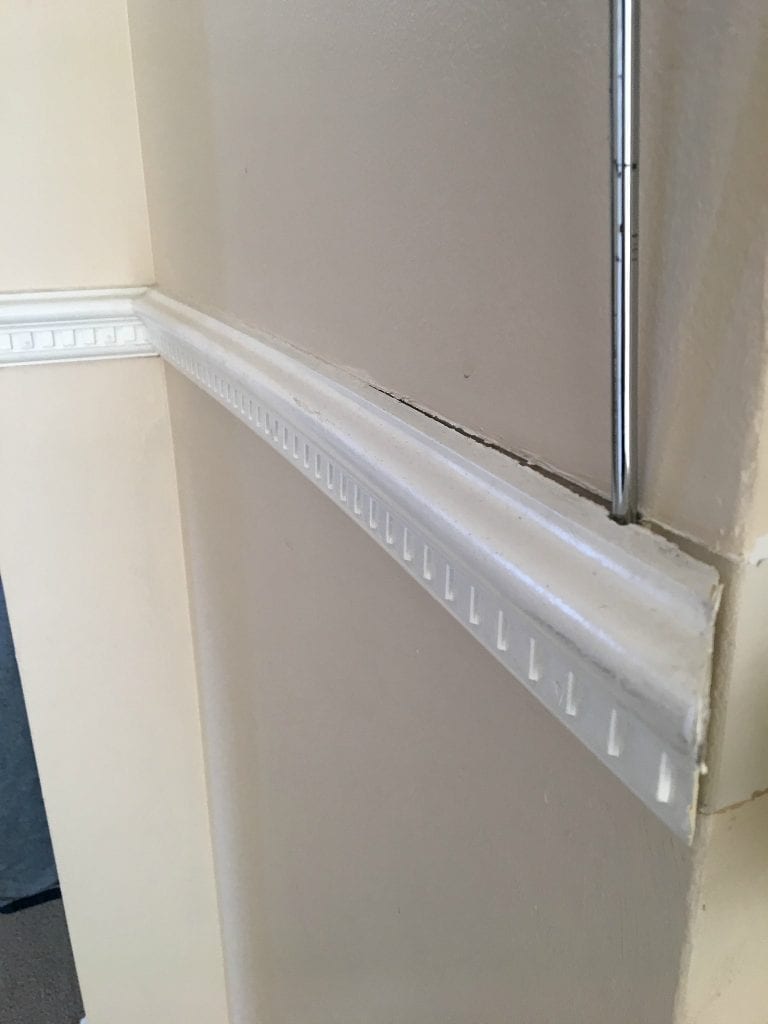 The current Greek revival style includes numerous moulding pieces such as dentil and serpent style that seem to compete. We are replacing that simpler colonial style trim just like our last house. It's a conservative answer that works best with our more casual style decor and furniture.
With that in mind, here is what we ordered for our front door:
Crossheads
Double panel pilasters
Plinths
Black paint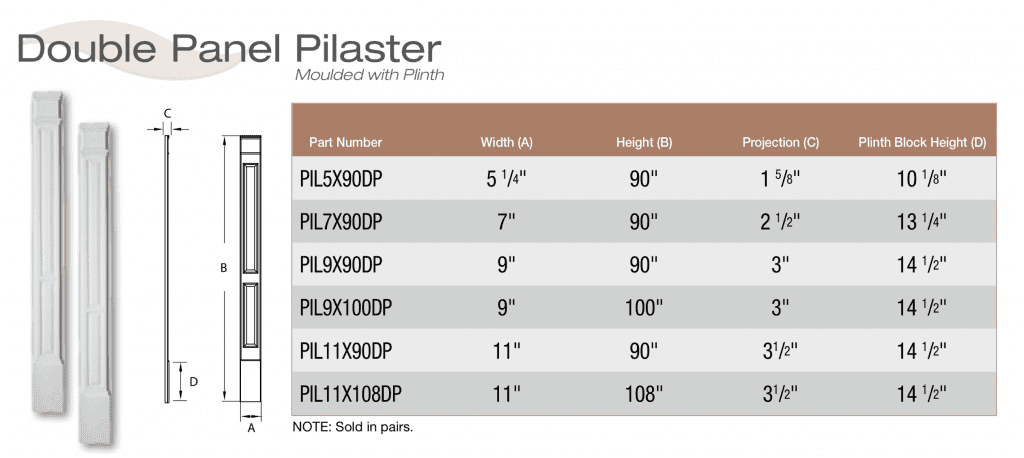 For our exterior door & louver vent:
Crosshead above the front door
Double Panel Pilasters for each side of the front door
Round Louver with Decorative Trim and Keystones (we painted this to help protect it against harsh elements) — our old/existing louver was damaged by an overgrown tree limb. So the round one below is the replacement.
For our foyer walls:
New paint
Crown moulding near the ceiling
Double panel pilasters on each side of the front door
New door casings for all interior doors 
Crossheads above interior door and alcove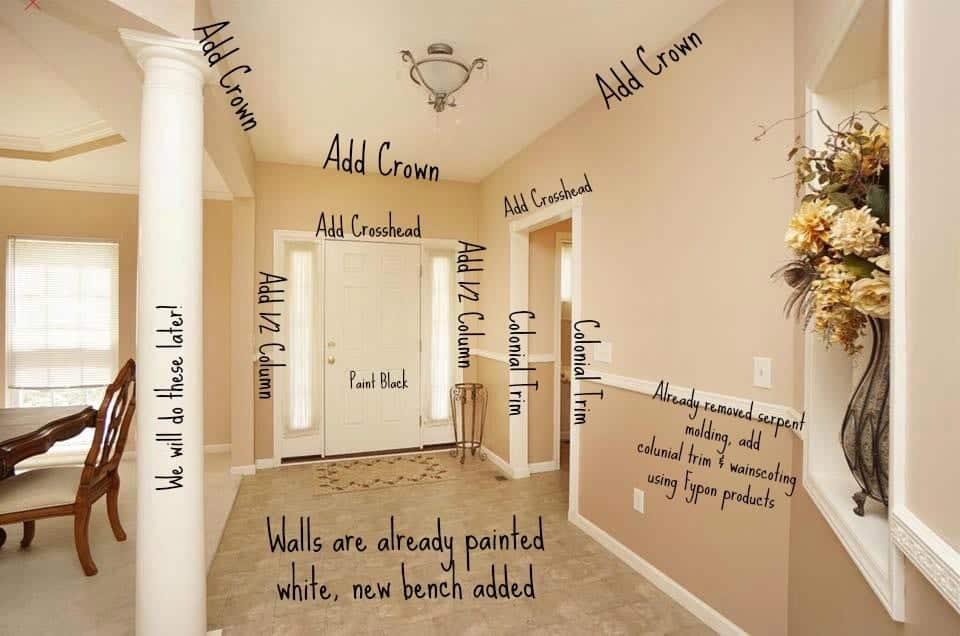 If we have anything left over we will also finish the dining room and add crossheads above the windows. You may remember my modern-classic foyer mood board from my post a few weeks ago. I sure hope we can pull off this look! We are missing our old house a bit and I definitely miss the modern farmhouse styling that that achieved. Don't be surprised if I try to work that in again ;-)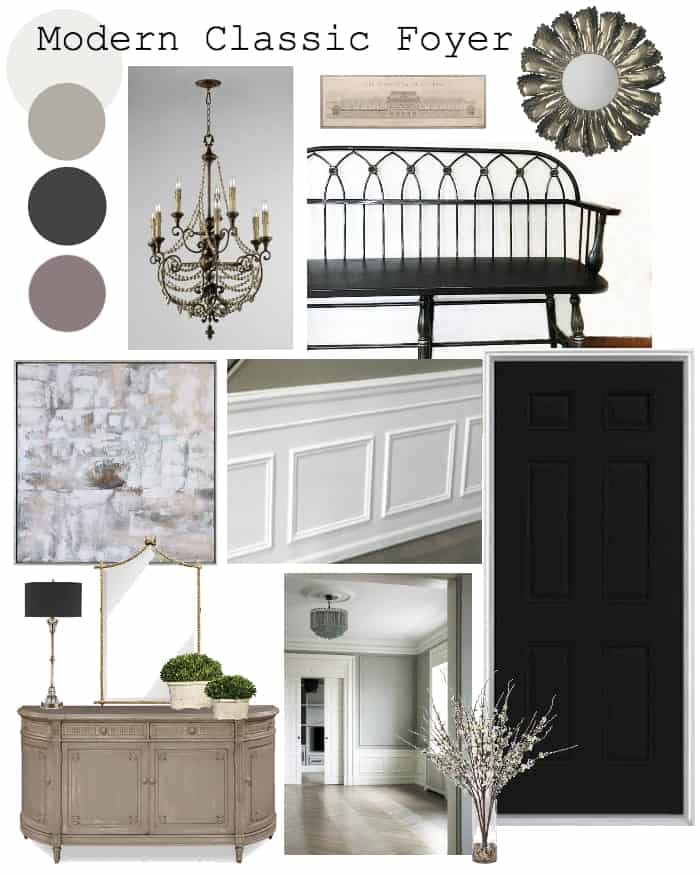 Our goal is to have the project finished by next week! My stepdaughter is getting married in 10 days, so we will have visitors and overnight guests. Of course my hope is to make a good first impression in our new home (which has been a disaster since we moved in!)
Follow Along in Realtime
Remember to follow me on Facebook, Twitter and Instagram to see our project unfold in realtime. Be sure to leave a comment when you do.