How To Protect Different Flooring Types From Your Pets
Every home that has pets wouldn't be the same without them. Our furry friends give us endless love and entertainment, adding a unique joy to an average day. However, with all of these adorable perks comes a wealth of challenges that pet-free homes never have to face. One of those challenges is preserving your home's beautiful flooring against the damage pets can cause.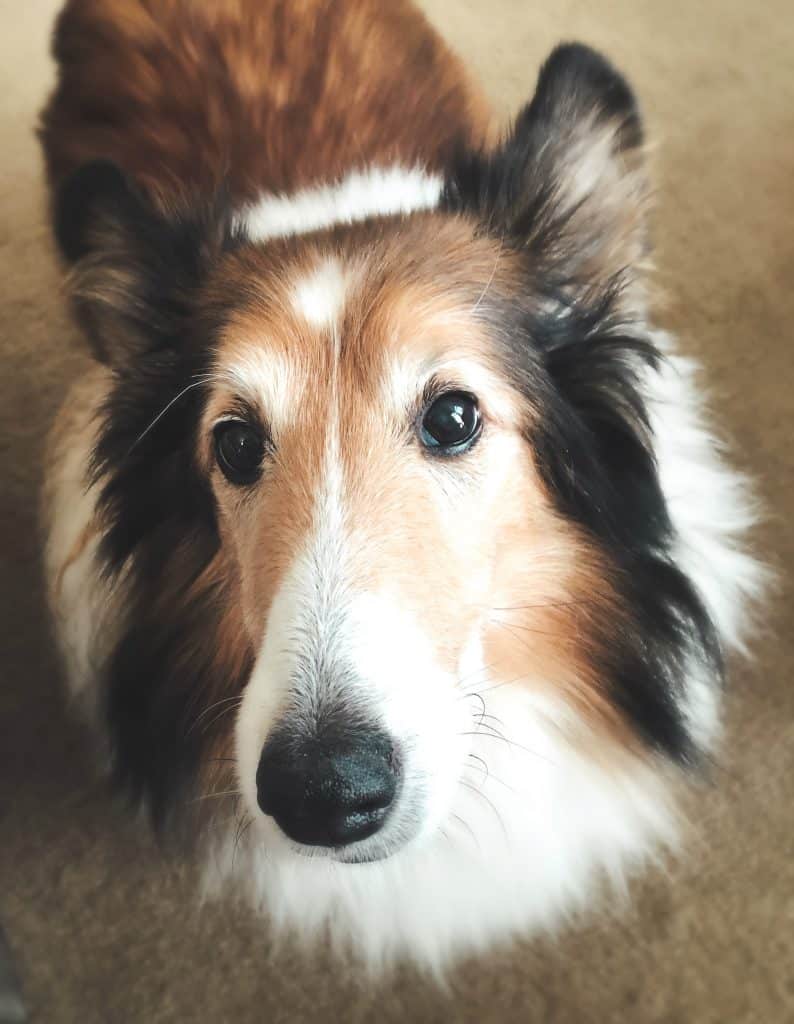 A house can experience damage in many different forms, from accidental fires to natural disasters that cause flooding. In fact, 37% of homeowners have suffered losses from water damage alone. While pets tend to cause damage in smaller quantities than a severe rainstorm, their scratches and stains can devalue your flooring while making it look old and worn.
Luckily, you don't have to sacrifice high-quality floors for your four-legged friends. Let's take a look at how to protect certain types of flooring from the havoc that household pets tend to cause.
Carpets and Rugs
These fibrous floor coverings are the toughest to keep in good condition when there are pets in the home. Smells and stains from even the smallest accidents can soak through the top layer of the carpet or rug and into the padding. More modern carpets often come with a sealant already in them, which helps in repelling those nasty stains and smells.
If you need to clean up a mess from your pet that has landed on the carpet, use a deep cleaner. Many of these cleaners require shampooing and vacuuming to rid your carpet of the mess, so be prepared to put some elbow grease into the job.
Another option for carpeted flooring is to nix the carpet altogether. When you pull up the carpets you may be lucky enough to reveal hardwoods beneath or you can install new flooring of your choice. While a whole home remodel can take up to one year to complete, a more minor project like revamping the flooring will take a relatively short amount of time. Before you know it, you would have floors in your home that function well and look great.
Hardwoods
It's much easier to clean messes off of hardwood floors, but there is still the risk of stains and smells lingering in the flooring. Dog's and cat's nails also tend to scratch up hardwood flooring. While you may be finishing your basement to see that great 77.6% ROI and installing hardwood floors to make the space feel like much more than a basement, you'll want to add the proper protections to preserve your investment.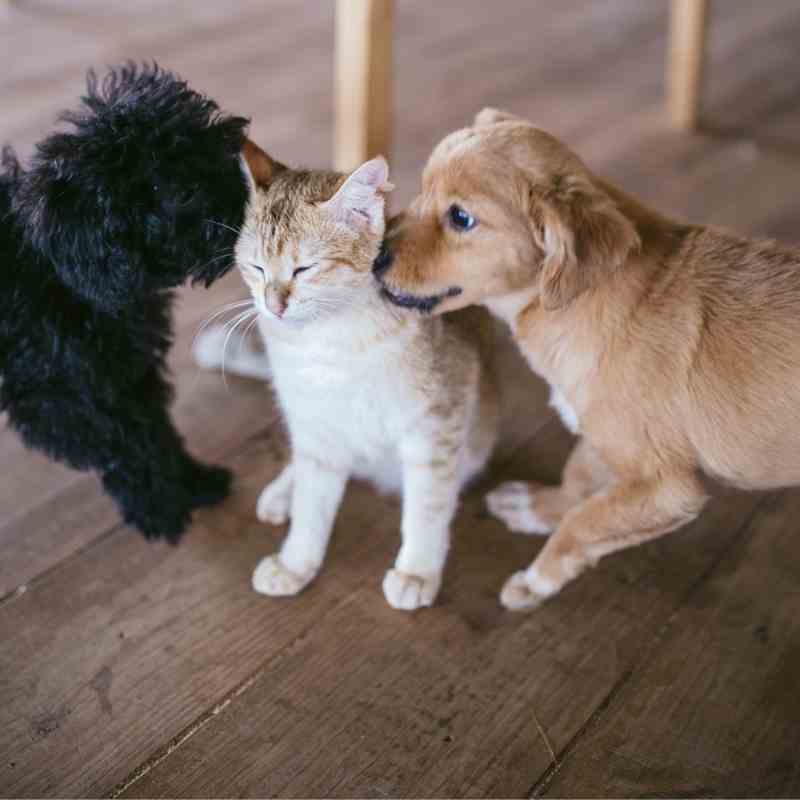 As a permanent solution, you can add a water-based coating to your hardwood floors. This coating will create a barrier on top of your floor to repel messes. Even with this coating, you'll want to clean up messes as soon as they happen to prevent long-term stains and smells. If you need to cover a large area of your hardwoods temporarily, use vinyl tablecloths. Their flannel backing will prevent them from sliding around. You can also place runners on hardwoods to keep your pets from slipping on hardwoods.
Tile
Tile flooring is one of the best options for pet owners. They're easy to clean like hardwood floors but they don't absorb stains and smells nearly as much. The texturized nature of tile helps prevent sliding and slipping for animals and humans alike. With over 80% of ankle sprains resulting from the ankle rolling inwards, the helpful traction of tile can protect the wellbeing of the more accident-prone people in your home. Your furry friends will have an easier time walking on tile and you likely won't have to buy runners or area rugs to give them more traction.
The main protection you'll want to add to your tile floor is a sealant. A grout sealant will prevent liquids from seeping into the grout. A sealant for the tile will create a barrier between messes and the tile, preserving its condition even more effectively. If you need to clean a mess off of tile floors, use a non-acidic PH balanced cleaner or steam for large areas.
Concrete
While you may not think of concrete as a typical flooring option in a family's home, it is becoming a popular choice for those with contemporary or industrial decor tastes. The ease of cleaning concrete flooring is making it an even more common choice. By applying a thick sealant, you can make a concrete floor practically mess-proof. An epoxy coating will usually need between six and eight hours to cure, but a polyaspartic coating will cure much quicker. No matter the coating you decide to apply, you'll be creating a floor that can stand up to pet messes like no other.
When you need to clean concrete, multi-purpose cleaners or simple steam typically does the job. You could even use mild dish detergent or baking soda to clean up your concrete floors.
Laminate
As a flooring sensitive to acidic messes, such as urine, laminate can be tough for pet owners. Even though it shares some characteristics with vinyl, it doesn't tend to have the 40-year lifespan of a home's vinyl siding. The coating on laminate can dissolve from urine and even simple moisture can cause the laminate to buckle.
If you have young or old pets who tend to have accidents in the house, it's often easiest to cover the laminate. You can either install carpeting or invest in area rugs to cover a laminate floor. Remember to get area rug pads as well, which will prolong the life of the area rugs and prevent them from sliding around. Replacing laminate floors with a more durable option, such as tile, can also be a wise solution.
Protecting your flooring isn't always simple, but each type has its own solutions. Keep in mind that any sealants, coatings, or cleaners you use need to be non-toxic and animal-friendly. With these tips, you can now keep your floors in great shape while providing a safer home for your beloved pets.