Mesh Stencils: 10 Easy Projects You Can (Finally) Do at Home!
This week I discovered a fun and easy new craft medium if you happen to love stencils (like me).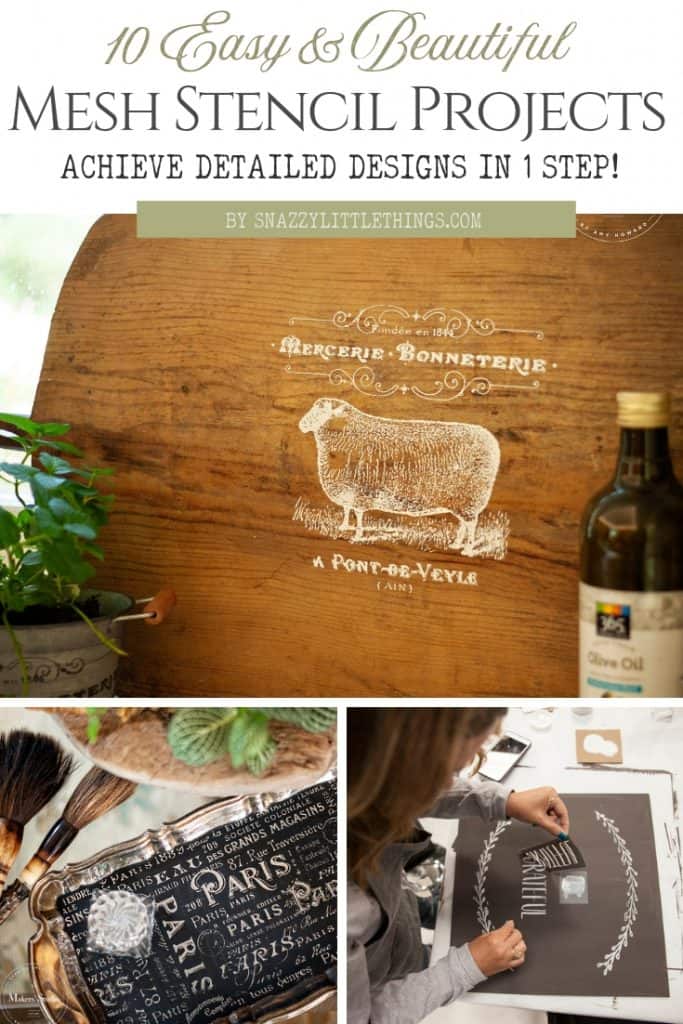 Mesh stenciling is my new favorite type of stencil, and many of these designs would be virtually impossible to achieve as a transfer. This product launched in October 2018, so I'm happy to be one of the first "makers" in A Maker's Studio! Click here to shop all mesh stencil designs, or sign up for a $99 maker's kit!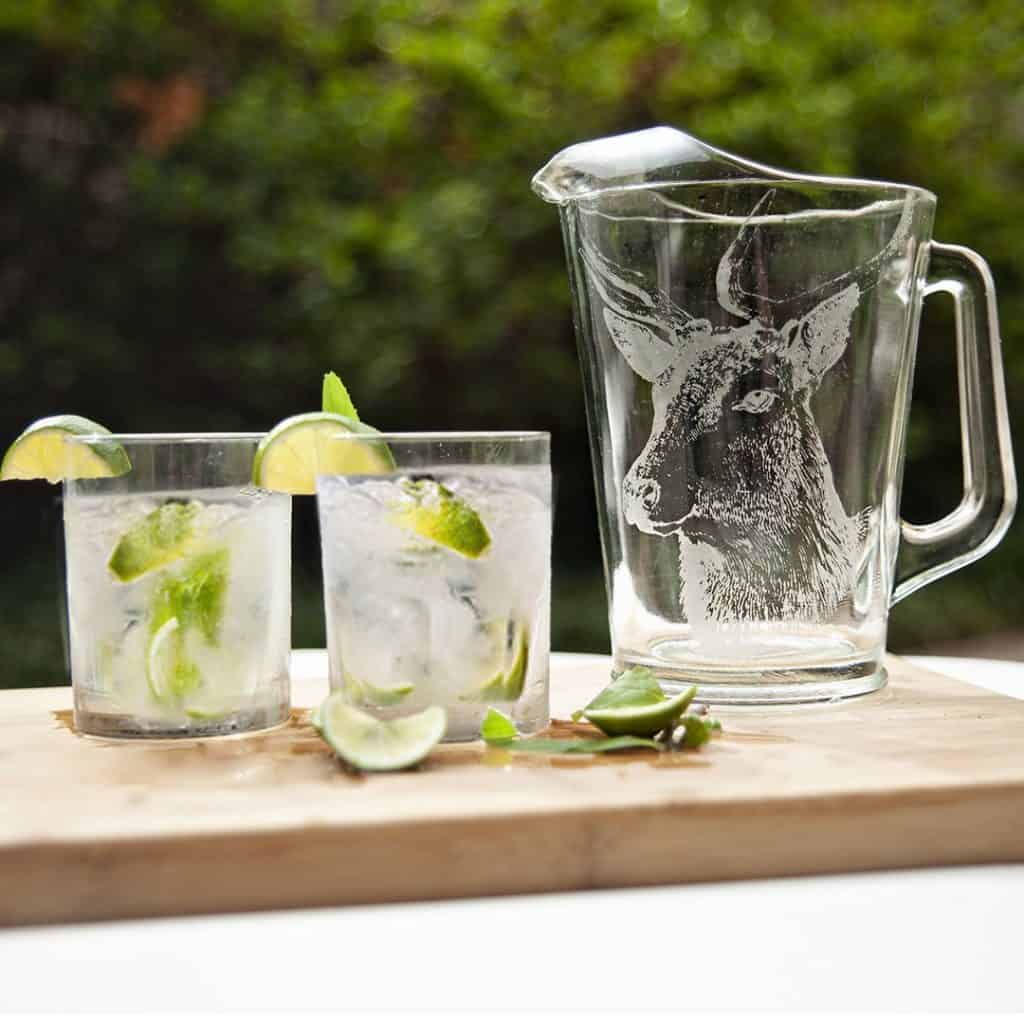 This post contains affiliate links
I am simply amazed at the level of detail you can now achieve with a simple, at-home stencil. Mesh stenciling makes projects like making your own mug designs easy to do at home.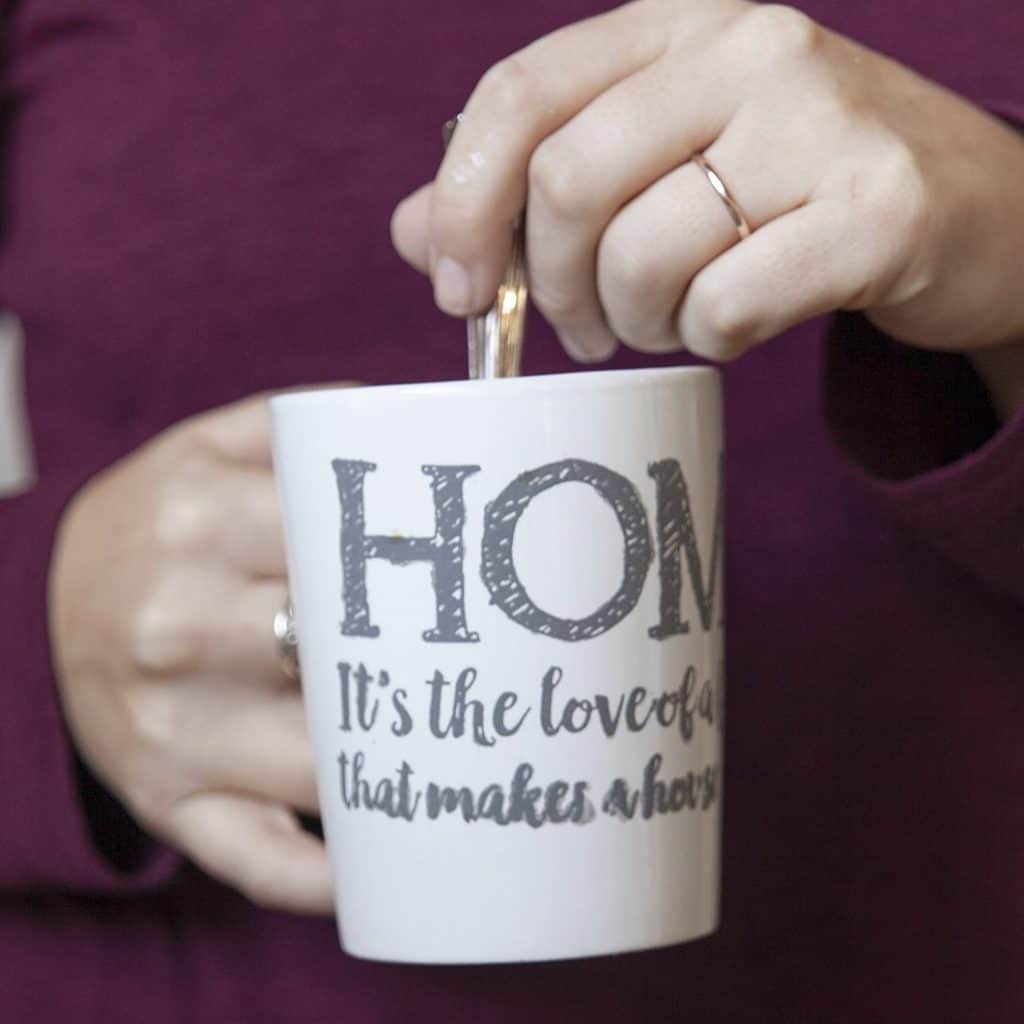 Similar to a silkscreening process, mesh stencils deliver amazingly detailed images that regular mylar stencils cannot. They are adhesive, super thin and require no complicated transfer paper method. They can even stick to odd-shaped surfaces.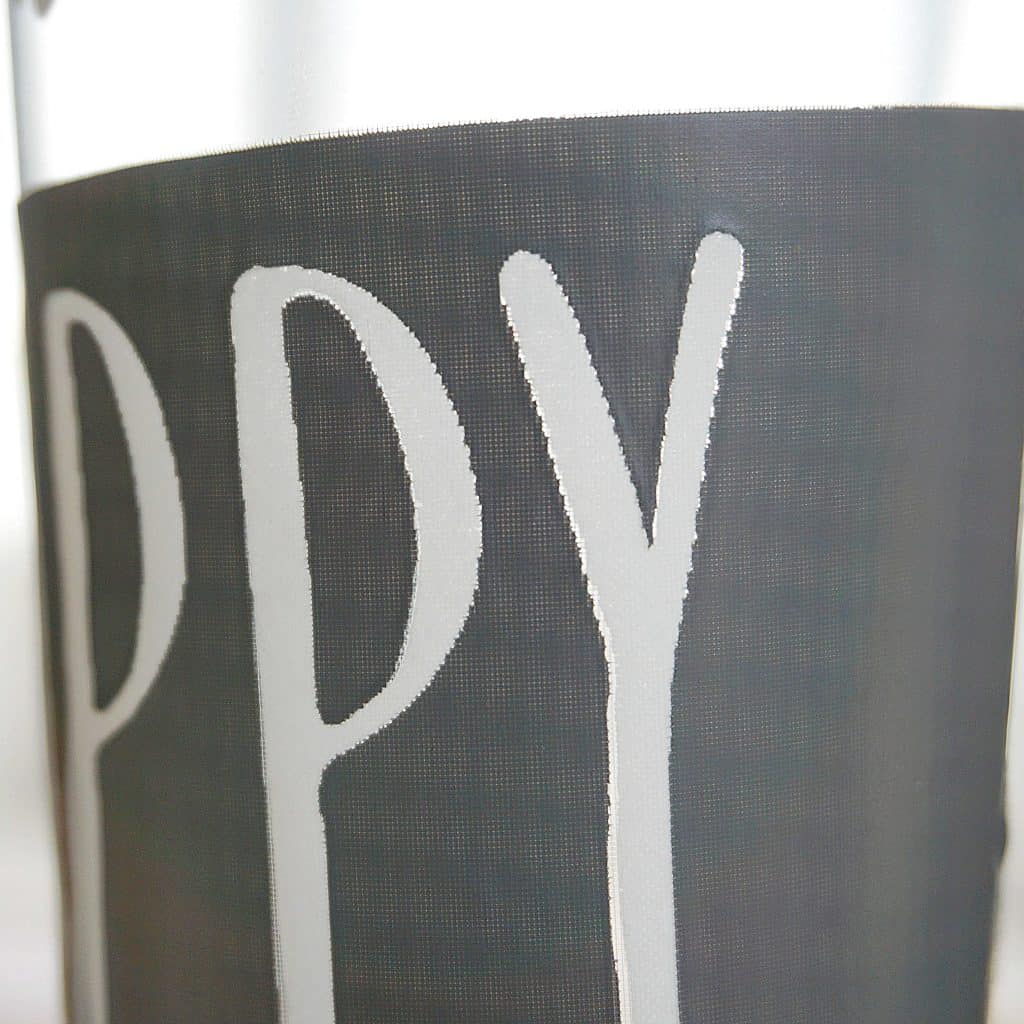 Video of My 1st Glass Etching:
Check out my video of my very first (ever) glass etching project:
These stencils are reusable and perfect for fabric projects, or even rounded surfaces. You can also use them for glass etching, wood signs and making your own decor.
Here are just a few examples of what you can make. I can't wait to make some handmade items for my antique booth!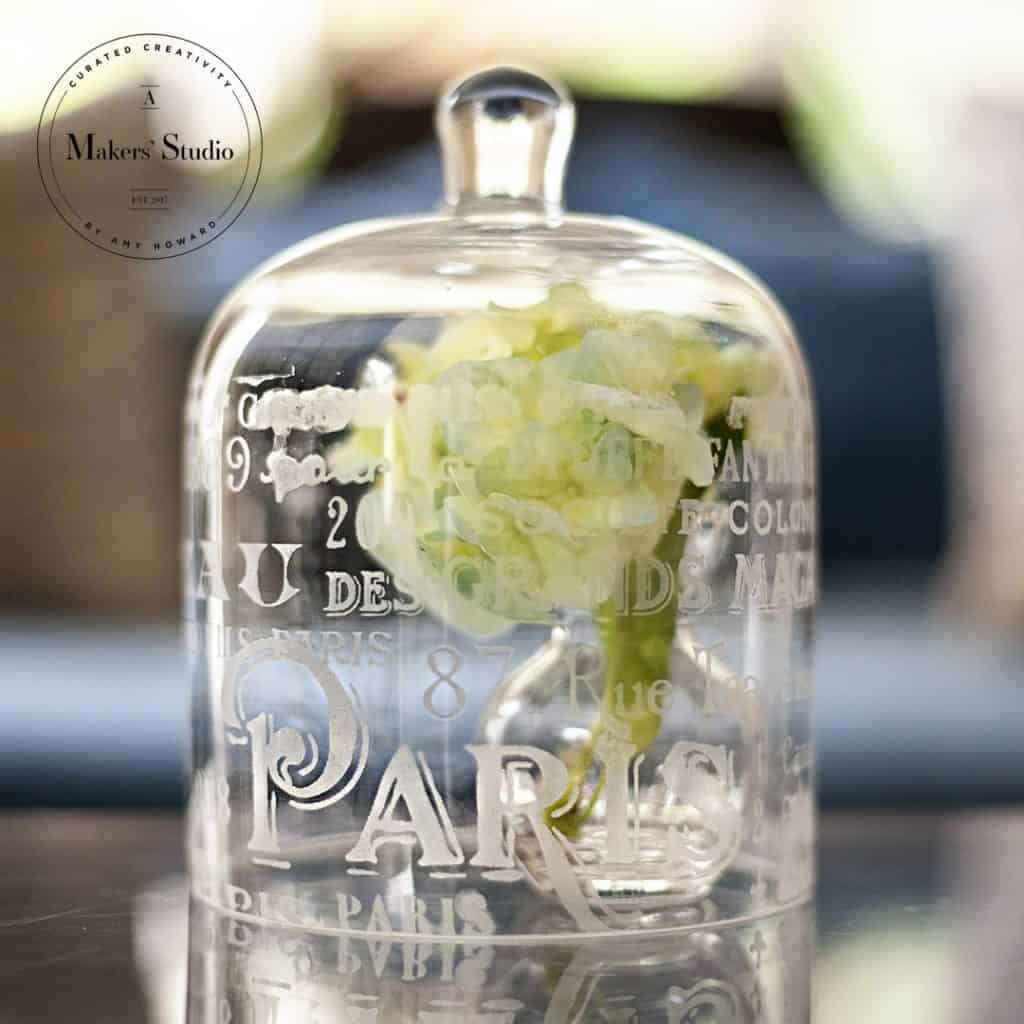 I love how classy these designs are. SO many options and personalization, I can't wait to make gifts for Christmas this year! Check out the full inventory online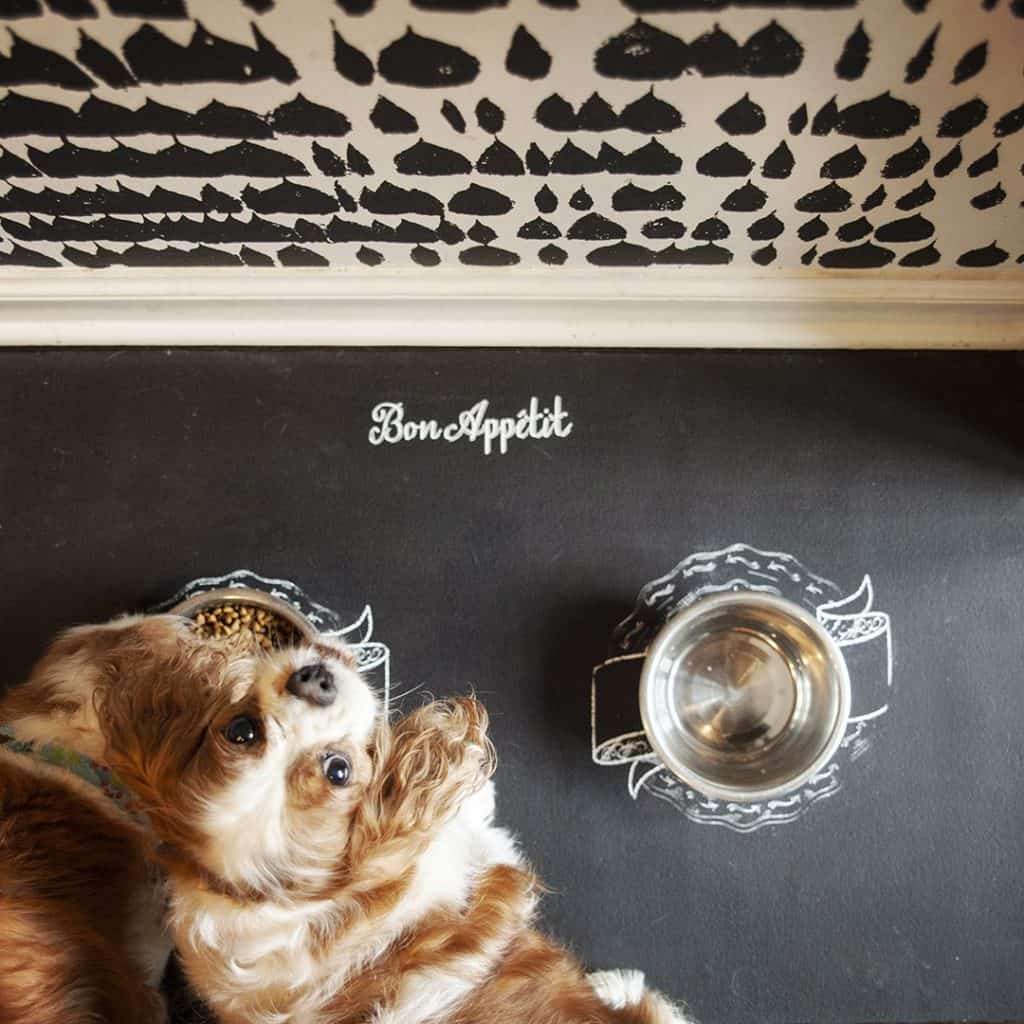 Do You Love to Teach?
If you're looking for a "side hustle" with classy looking products and you'd like to jump on board with this ground-floor opportunity – or – if you'd like to carry a new paint line in your store, check out Amy Howard's "A Maker's Studio" business opportunity. She is looking for new makers (to teach) and retailers to carry her paint line.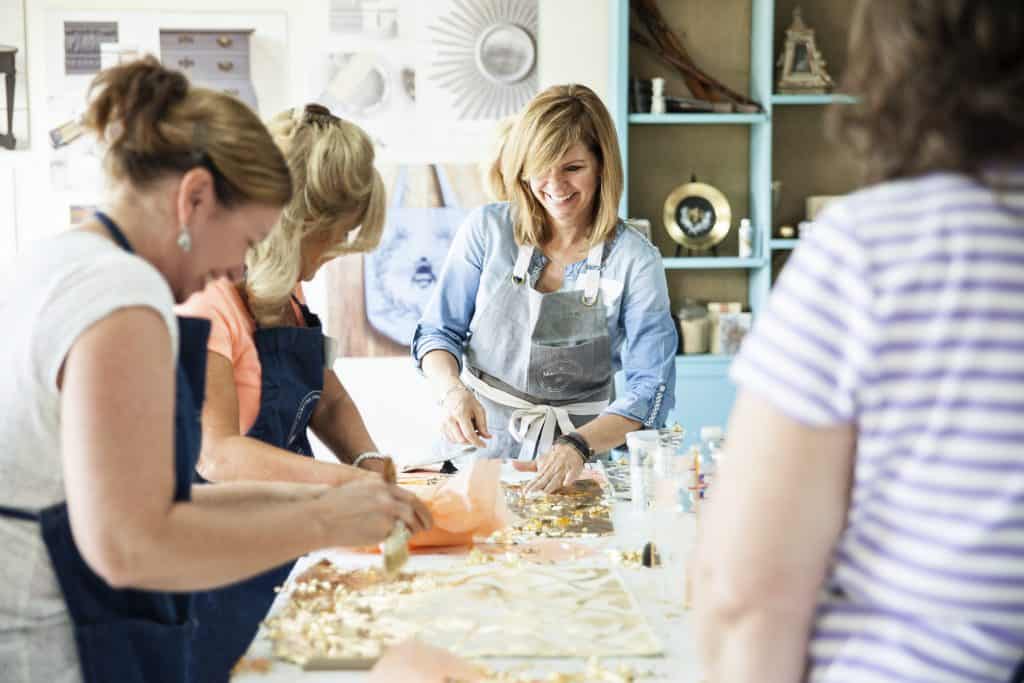 A great way to teach others how to be creative and do something you love. I've always loved Amy Howard's paint line (and I had the chance to meet her at a blogging conference years ago).
Happy crafting!