30+ ideas (and props) for a boy's senior photo session
Timeless styling and props in photography is so important. I value this so much now — especially being an 80s kid. My senior photos are particularly cringe-worthy, so I hide them! To avoid cringe-worthy photos I'll share my tips to make help make your son's senior portrait session look amazing for years to come. (And your kids will thank you!)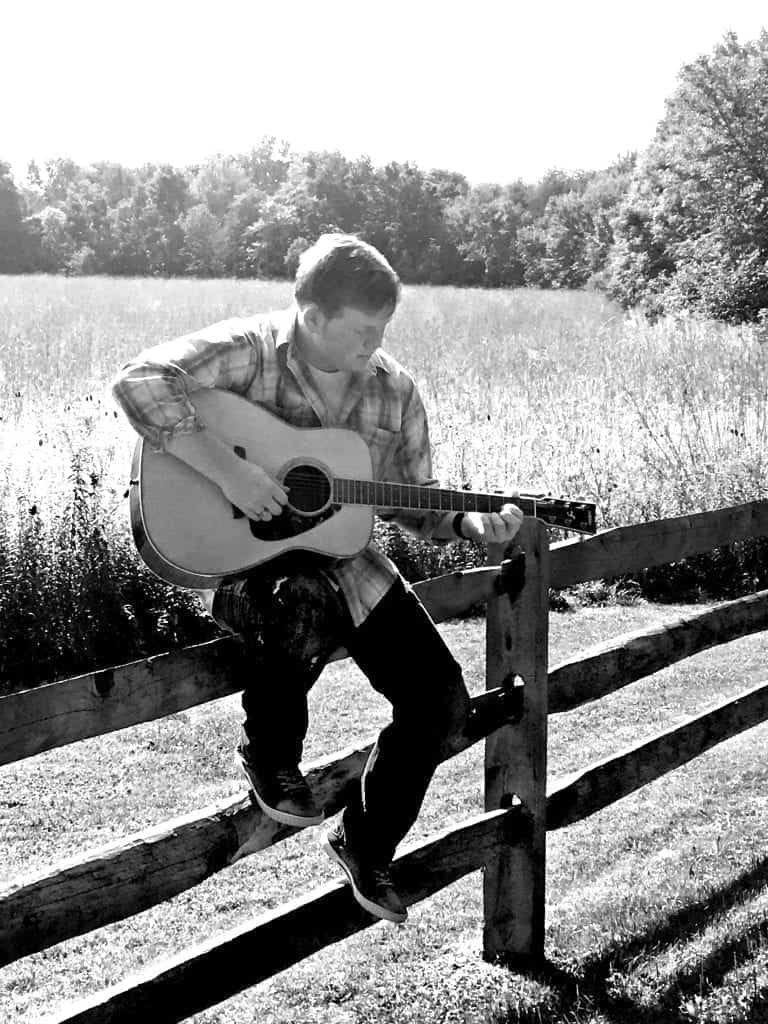 30+ Senior Portrait Ideas (Boys)
great ideas for girls, or a family session too!
I learned that the art of simplicity is what can make (or break) a portrait session. I know I preach about simple decorating here on the blog, and the same principles apply for photography, too!
Instagram is a great resource
I found our photographer straight off of Instagram. Her images were abosolutely stunning. I simply loved her style. I emailed her to confirm she did senior photos (and she did!) You can follow Shutter Tree Photos here on Instagram, and visit her Etsy shop, too.
Communication tip prior to the shoot: It's also important to communicate the style of photography you love and share examples prior to the shoot. I have always loved a photojournalistic style of photography (the kind you see in Time Magazine). I created a Pinterest board of what we liked as a family and shared it with the photographer ahead of time.
Choosing a Location: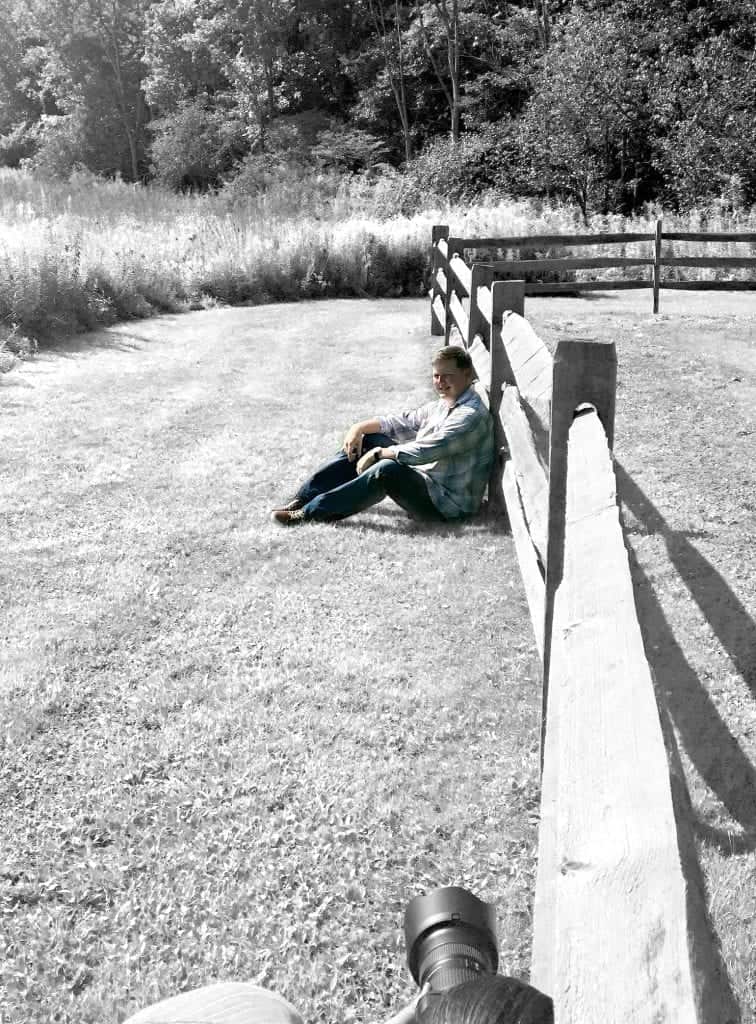 I chose a location that had history and meaning to us as a family–a local metropark. A great photographer will scout a location before the shoot, and that's exactly what Christine did. Photographers can also make an average looking location seem magical with the right filters and editing.
When scouting locations, here is what to look for:
Places that have history or meaning
Fences
Bridges
Benches
A field of tall grasses, wildflowers
A long path
Old stairs
Stone walls
Old barns
Textured walls as a background
The woods, but only if you can get a fully shaded spot
Christine had several locations throughout the park in mind (all within a short distance of each other). I kept the air conditioning running to keep him cool as we changed locations.
Tips for Clothing + Hair: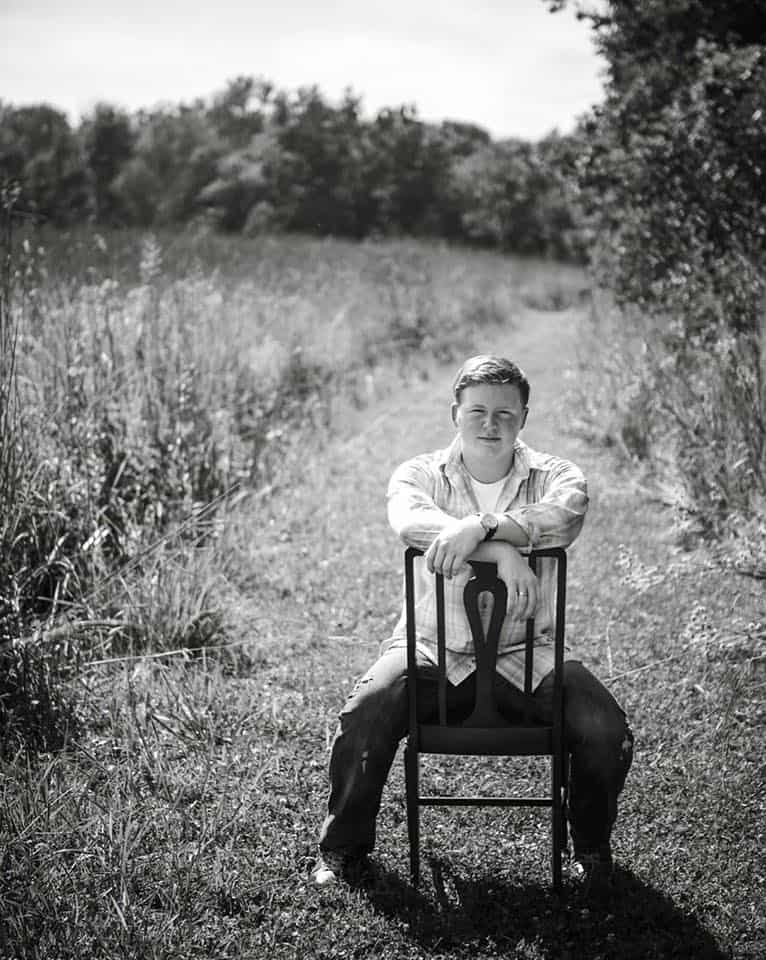 She also suggested to dress in layers — leaning on the more casual side – clothes that he'd wear every day. Some things I learned or thought of after the shoot:
Bring a comb & hairspray (especially if you're outdoors and there is a breeze)
Bring scissors to remove threads from clothing, a lint brush
A mirror
Bring water (we ran out and it was a hot day)
Choose contrasting colors (ex. dark pants / light shirt) when putting together outfits

This improves the contrast in any photo converted to black & white

Avoid bright colors against the face which can alter the tone of the skin (example: hot pink in bright sunlight makes your face pink, also)
Longer sleeves pulled up is better than short sleeved shirts

Creates better balance in the photo, sometimes a bare arm is emphasized in a shot
Same goes for shorts – not a hard and fast rule, but a suggestion

Layers are always better for shirts including:

Tees worn under any of the following…
…button down shirts
…hoodies
…henleys

A variety of pants including:

Dark jeans
Lighter jeans
Khakis

Make your belt and shoe color similar shades
Timeless Props & Poses: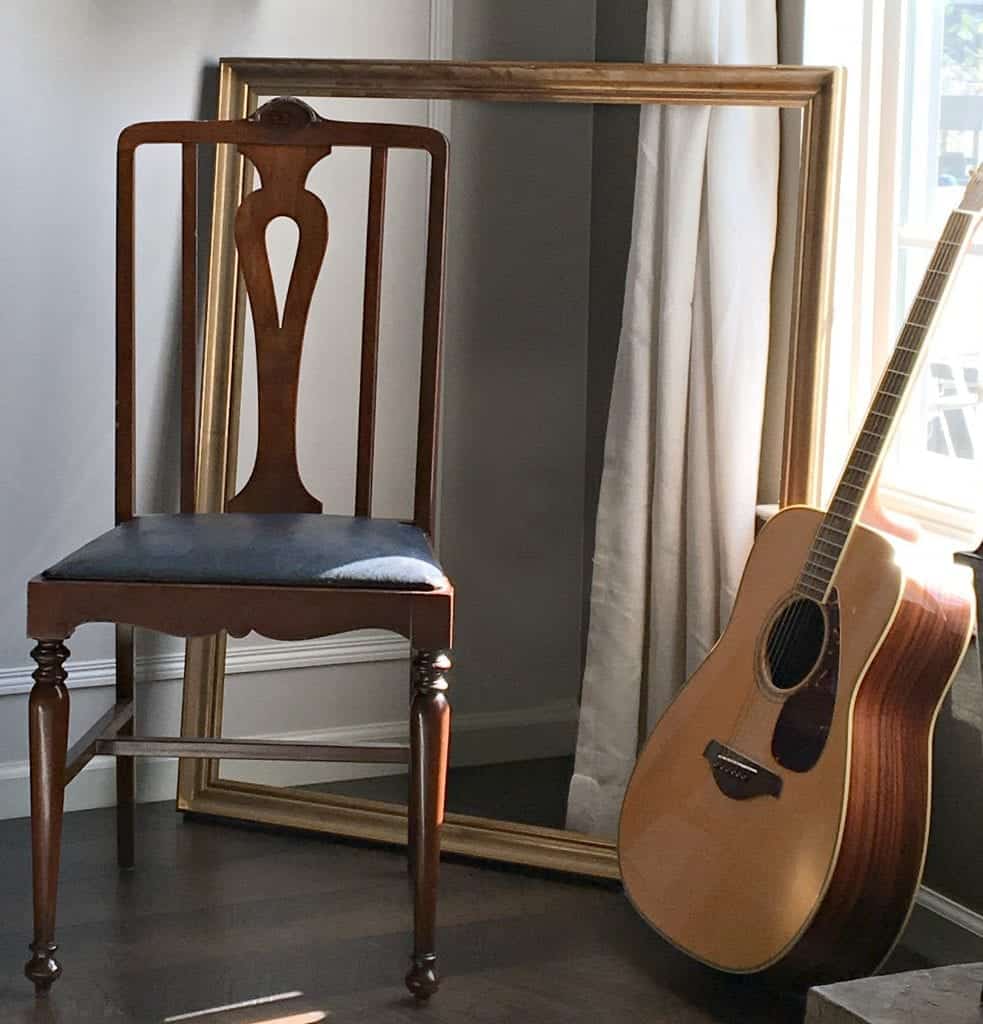 Avoid cheesy props and overly dramatic poses (I've seen a lot of high fashion looking poses). I created a Pinterest board and found a few simple poses (with props) that he liked and I shared them with the photographer ahead of time.
Here are the props, people and pets he chose to include in his session: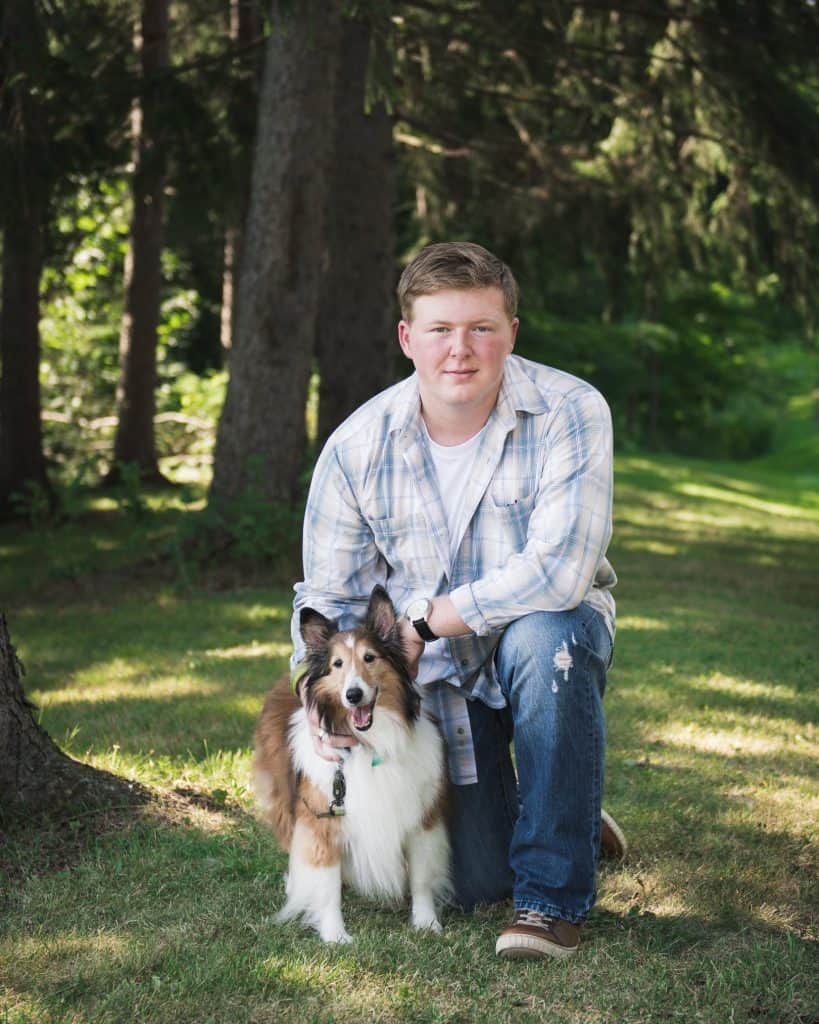 A shot with Buddy, our dog (who got the bath of a lifetime the day before the session)
A few shots with his sister
His guitar
An oversized empty picture frame
An old chair with good bones (I found one for $2.99 at the thrift store — highly recommended for outdoor shots)
Some baby photos
And by the way kids? It's OK if we parents have a say in how your pictures look! After all, we are the ones that want these displayed in our homes for years to come.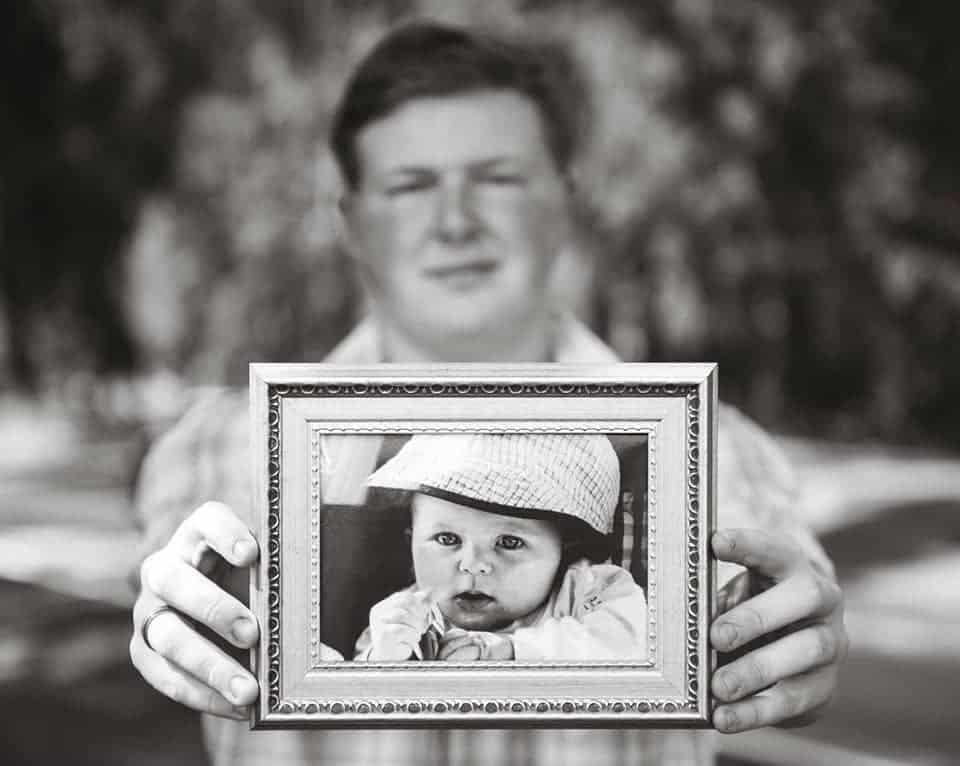 Our job as parents during the session:
My #1 job was to act as my son's stylist (yes it's ok to fuss over his hair and straighten his shirt on this day!) It's not because we are being moms – it's because people want to know when their hair is standing straight up. My #2 job was I became my photographer's assistant. You want the photographer to concentrate on getting the best shot of your son or daughter. Because Christine and I communicated beforehand and had our Pinterest board to refer to, we would sync up occasionally and refer to our Pinterest board to ensure we got all of the shots we wanted.
Follow on Pinterest: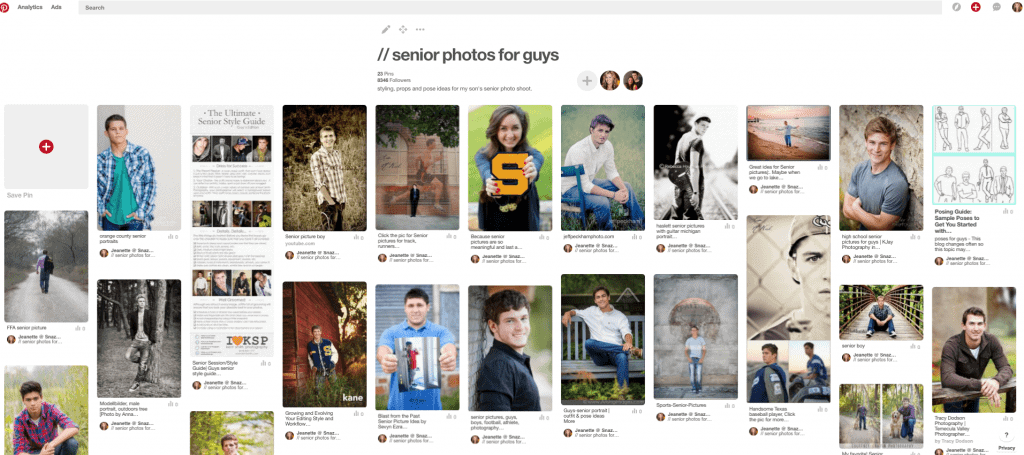 Once the proofs are finished I will update this post. I've seen a few already and Christine absolutely captured the style of photos I love. I hope these tips help you make your next family photo session a huge success!