The home office is technically a formal dining room.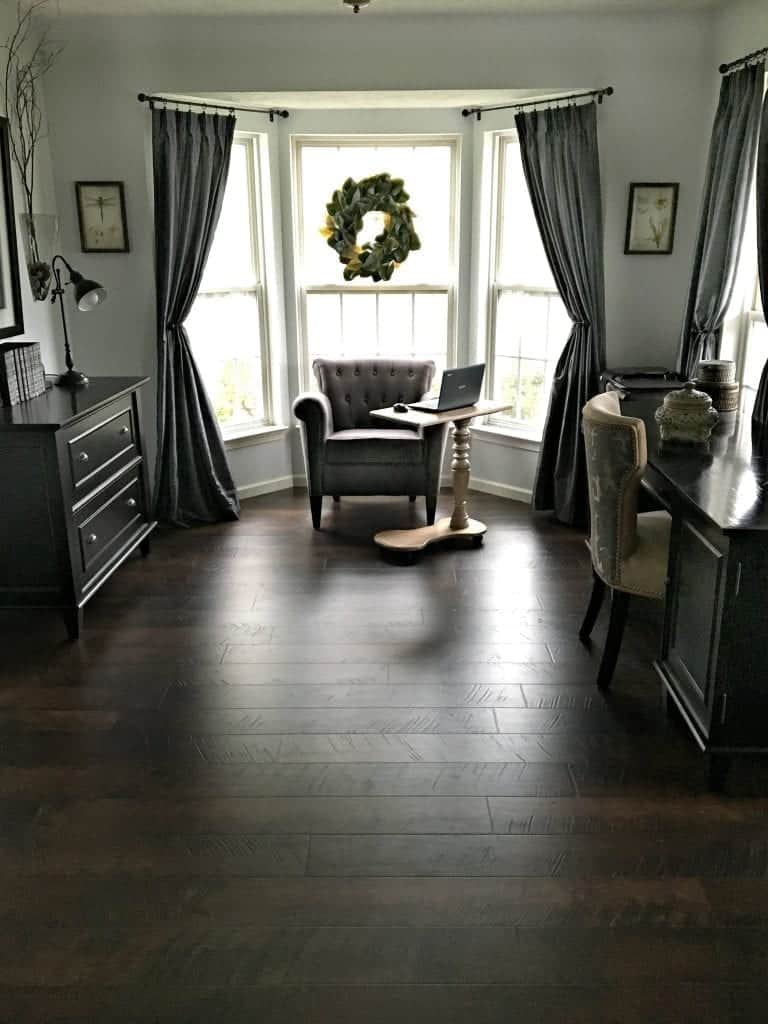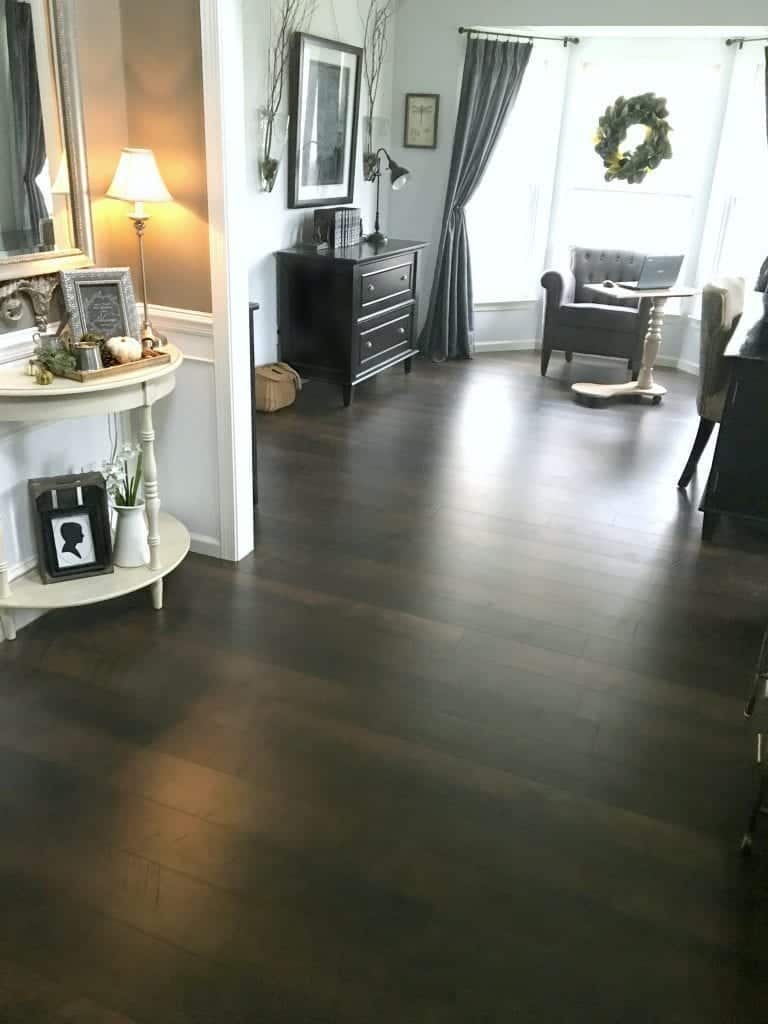 Doing real work in this room has proven to be a little tricky in terms of privacy, so we turned our bonus room into a workspace in the basement.
Future plans for this room include: adding a window seat, adding molding, changing the light fixture, and to possibly add French doors to make the room more private.
The walls are pale blue, and the office furniture is from Arhaus, the "Marshall" collection.
Pictured below: Chicago map art from Homegoods, sconces and black furniture from Arhaus. Vintage dictionary I found for $10, and my grandfather's library chair that I updated (I painted the leather chair, formerly hunter green). Also throughout the room I added some other whimsical items in order to give the room some personality.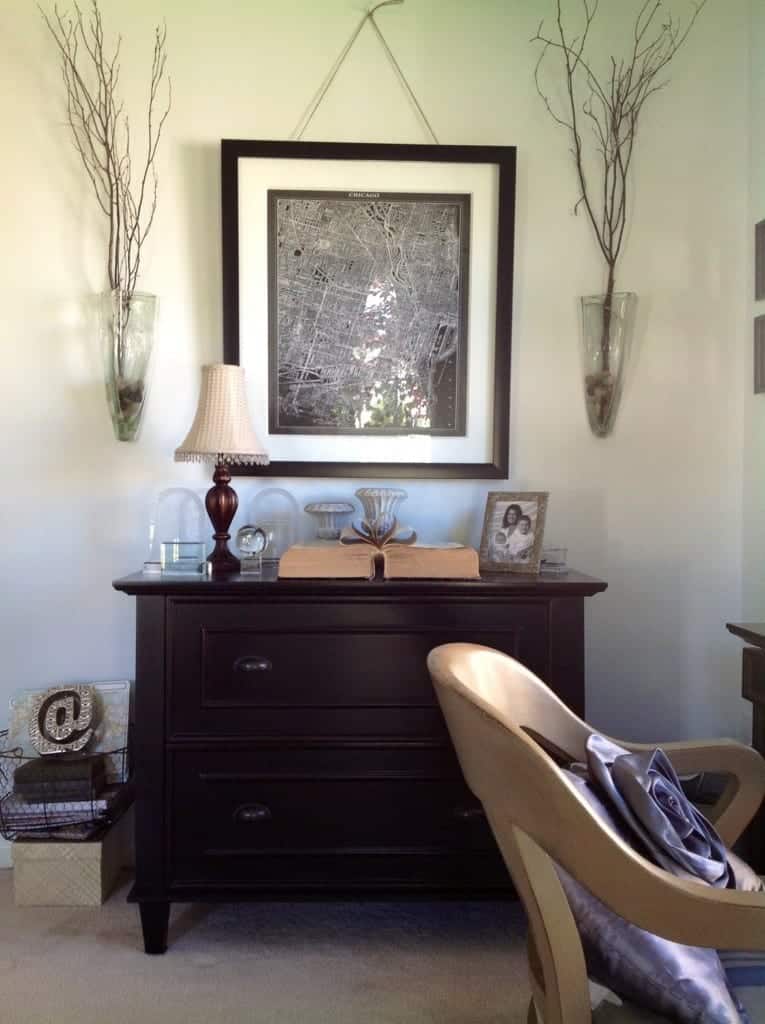 Cat bookends from Homegoods and table runner from The 2013 Country Living Fair in Columbus.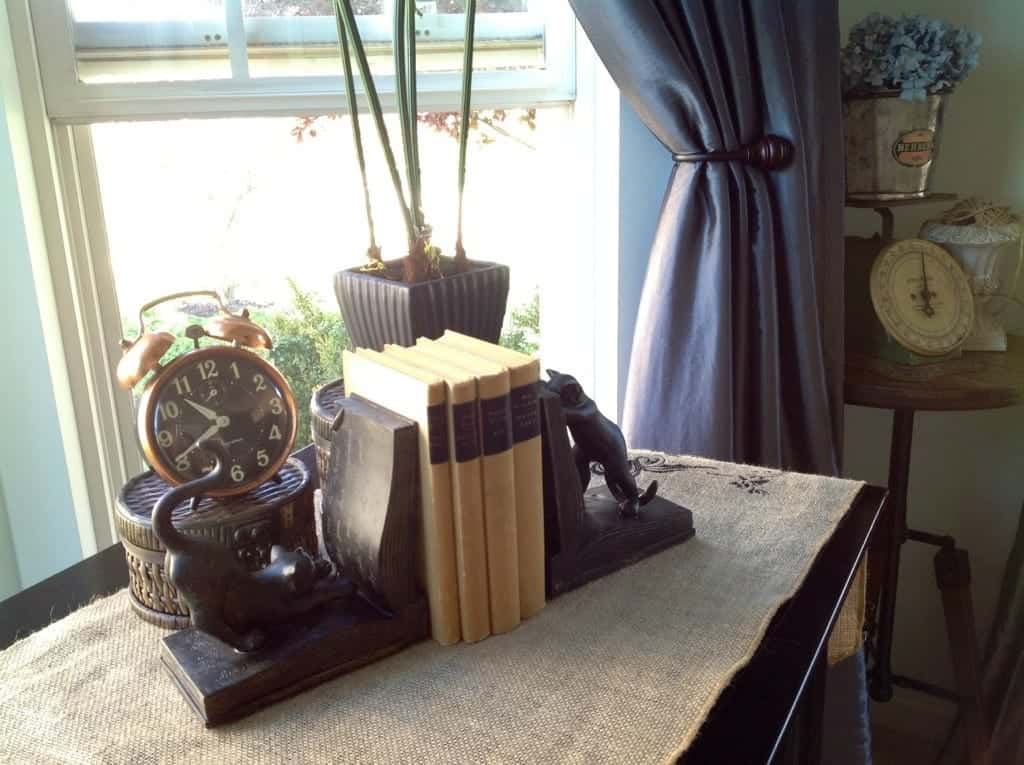 Below, an upcycled barn bench and industrial looking locker baskets, the baskets now hold my kids' library books. When I'm working, this is the floor where the kids sprawl out to do homework.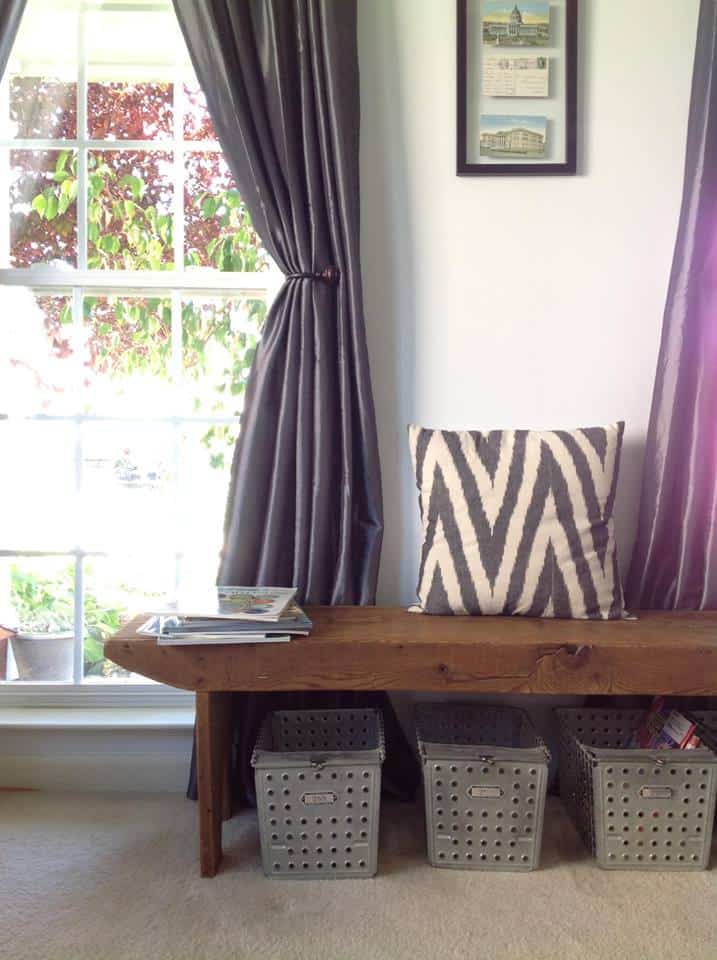 As I mentioned, I updated my grandfather's old chair.  Project details can be found here.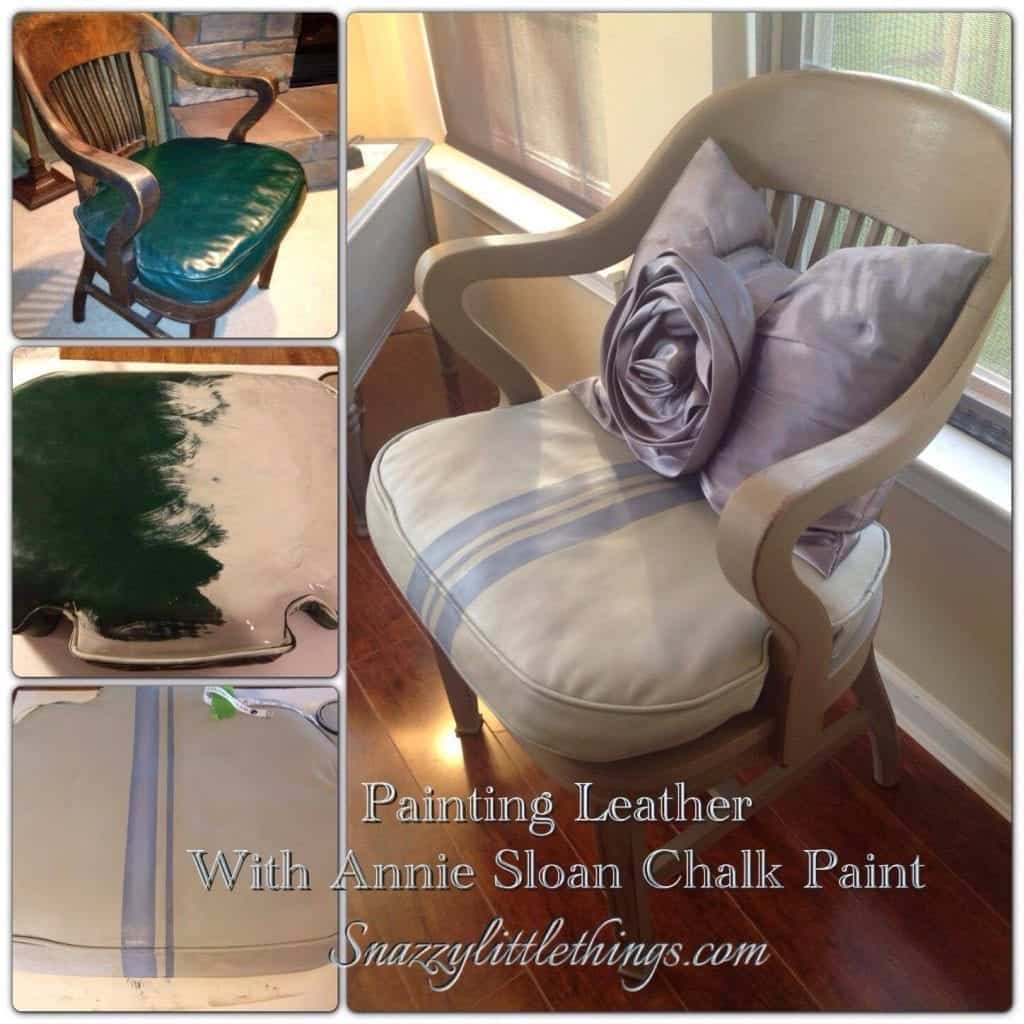 I once had the room configured this way, while I loved the look but the room was used so much less.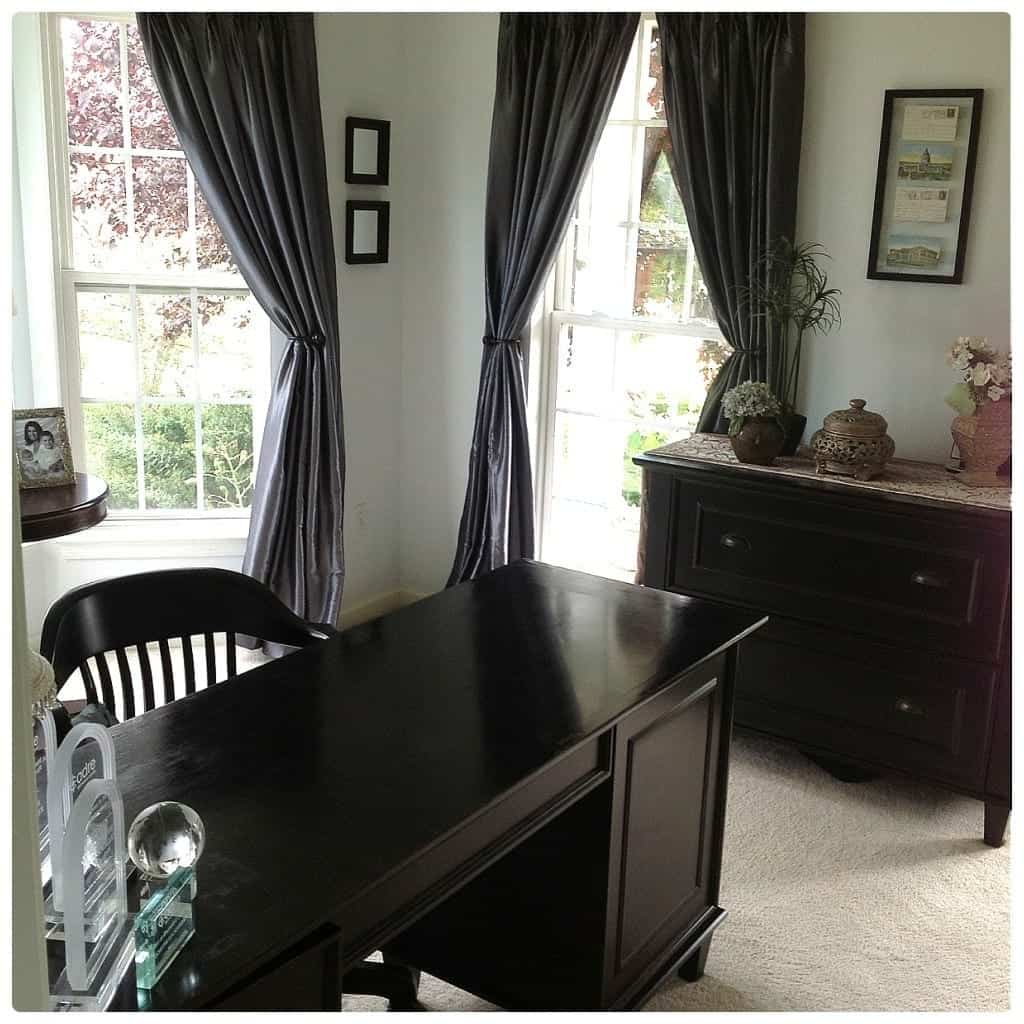 Bay window is a good lookout point so I can keep my eye on the kids playing outside.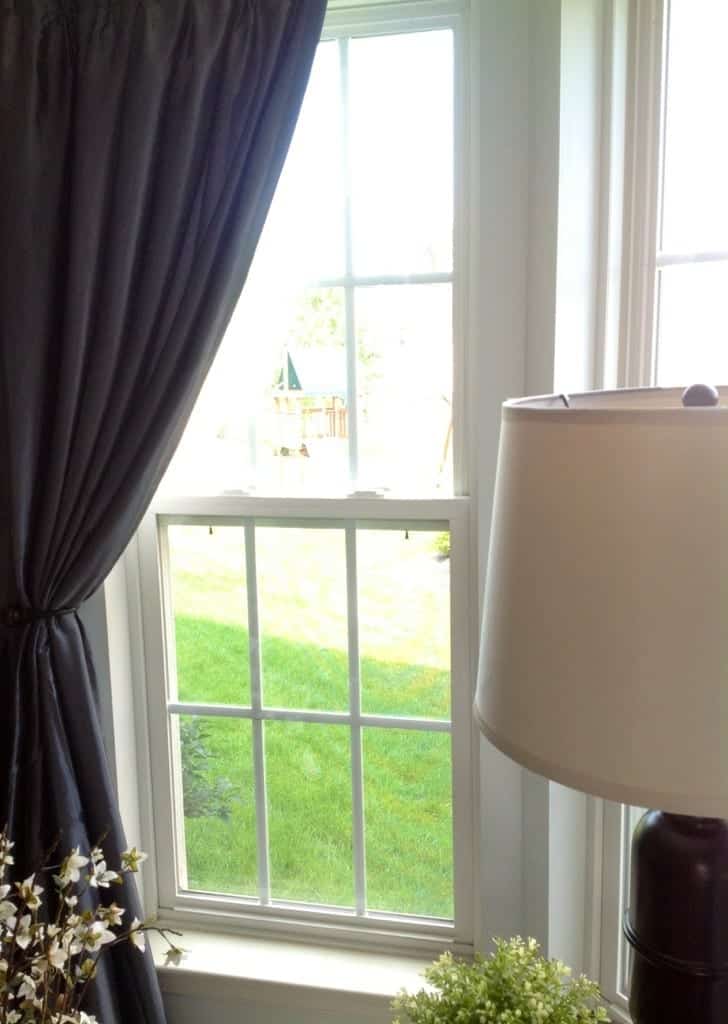 I love pale blues, I find it a soothing color for a workspace. This old vintage postcard was the color inspiration for this room.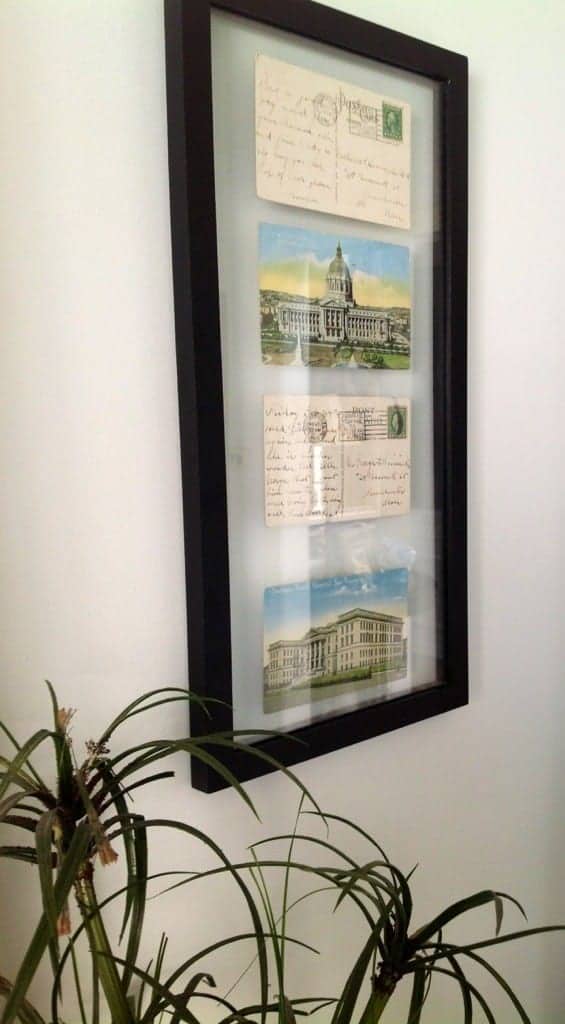 Taken a couple of years ago: