3 Essential Autumn Tasks Most Homeowners Skip
Autumn is finally here, which means it's time to get your sweaters out of storage, decorate the front porch with pumpkins, and grab some hot apple cider. But before you get settled in for all of the fun fall stuff, it's time to take a look at your home. Have you completed these fall home improvement tasks yet? Here are a few you can't afford to miss.
Refinish or Replace Your Front Door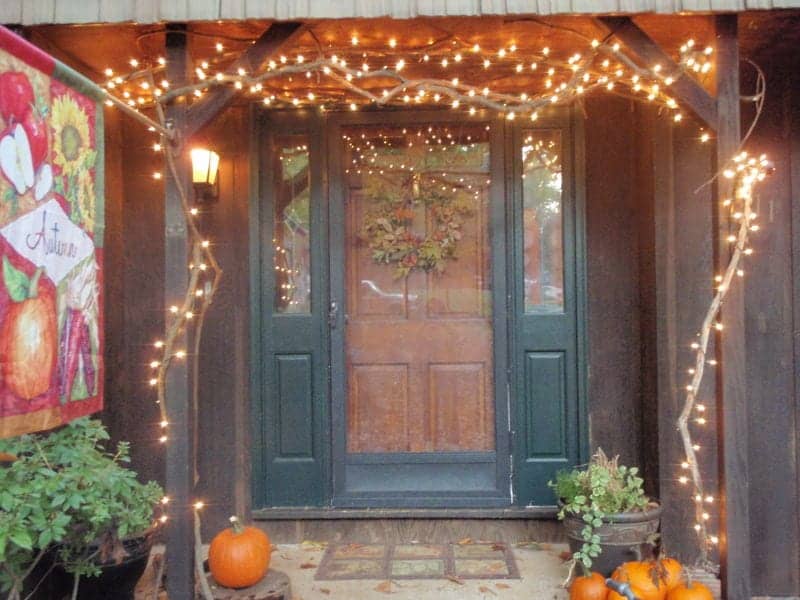 The weather is just starting to turn, which means it's the perfect time to make some much-needed aesthetic changes around the house. And the first thing that people see when they walk up to your house is the front door! If your door hasn't had a new coat of paint or new hardware in its lifetime on your house, it's probably time for a little update. Some sanding and painting combined with new hardware can really make a huge difference in the way the front of your house looks! But there are more reasons than aesthetics to replace your front door if that's the route you choose to take. In a typical house, roughly 20% to 30% of air that moves through your ducts is lost due to leaks and holes. The same thing happens to your door! If your door is ill-fitted for your doorframe or there's a big gap between the floor and the bottom of your door, you could be wasting money on heating and cooling expenses. A new door that's better fitted to your doorframe and better insulated could help you save money and provide you with the opportunity to try a new look for the front of your house.
Have Your Roof Inspected
If you want to make sure your home stays warm and dry all autumn long, a roofing inspection is a must. Spring and fall are typically the best times of year to perform this home maintenance task. And if your roof has been on your house for upwards of 15 years, it's likely that your inspection will result in a recommendation for a new roof. When you consider that almost 50% of homes in the U.S. were built before 1980 and in need of some home improvement, the roof certainly isn't a bad place to start. Heavy snow, precipitous rain, and freeze/thaw cycles can wreak havoc on any roof during the winter months. Autumn is the perfect time to replace that old roof before the snow settles in. In addition, this is another opportunity to update the aesthetic of your house. Consider a metal roof over asphalt shingles. Not only do they last much longer, but they look sleeker and can help you save even more money on your heating and cooling expenses.
Clean and Store Gardening Materials
One of the biggest investments in your home is probably the landscaping. And while fall is the perfect time to re-mulch your perennials, it's also crucial to protect your gardening tools so you can use them again come spring. Protecting your shrubs should also be a top priority. If you have any particularly delicate shrubs around your house, be sure to wrap them in burlap to protect them from harsh winter weather. In addition, cleaning your gardening tools and storing them properly is paramount to ensuring you can take care of your investment when it warms up again. This means thoroughly washing all of your digging tools, shears, and garden gloves. In addition, make sure your hose is completely drained of excess water and detached from your outdoor faucet. All of these items should be stored in a clean, dry place for the winter. Make sure to keep your rake accessible for all of those leaves, though!
Autumn is a truly beautiful time of year. And you can make it even better by ensuring your house is ready for it. Almost 84% of people who invested in real estate indicated that they'd do it again. Once you get the hang of performing home maintenance tasks like these, you'll be much more confident as a homeowner too.