All-white interiors had it's moment for me, and I admit that it's been difficult to to resist the temptation to get all Scandanivan on my house. I absolutely love the boho-chic look of bright white interiors as you can see from my obsessive pinning on Pinterest. But the open concept design of my home was enough to talk myself out of such a ridiculously huge chore. When I think back to my early 20's apartment living, painting my walls was off limits. I had to learn how to choose decor that made a statement all on it's own. I began to appreciate what decorating in black and whites, textures and high contrast could do for my home to amp up the "wow" factor in a space.
Here's a throwback…just for fun, take a tour of my old apartments in Chicago…yes, I lived here back when it was a rental. Back then I adorned my walls with M.C. Escher and Ansel Adams prints. I had an all white carpet on the wood floor, lots of black bookcases, books and plants. If West Elm existed back then I would have been their biggest customer.
Engaging Your Walls
My love for dark walls was officially born in this house. Now that I can fully engage my walls in my overall decorating scheme and I've learned that opposites attract. Dark walls call for lighter furniture and vice versa. By thinking "contrast" in each space, choosing colors (and furniture) for each room has become much easier.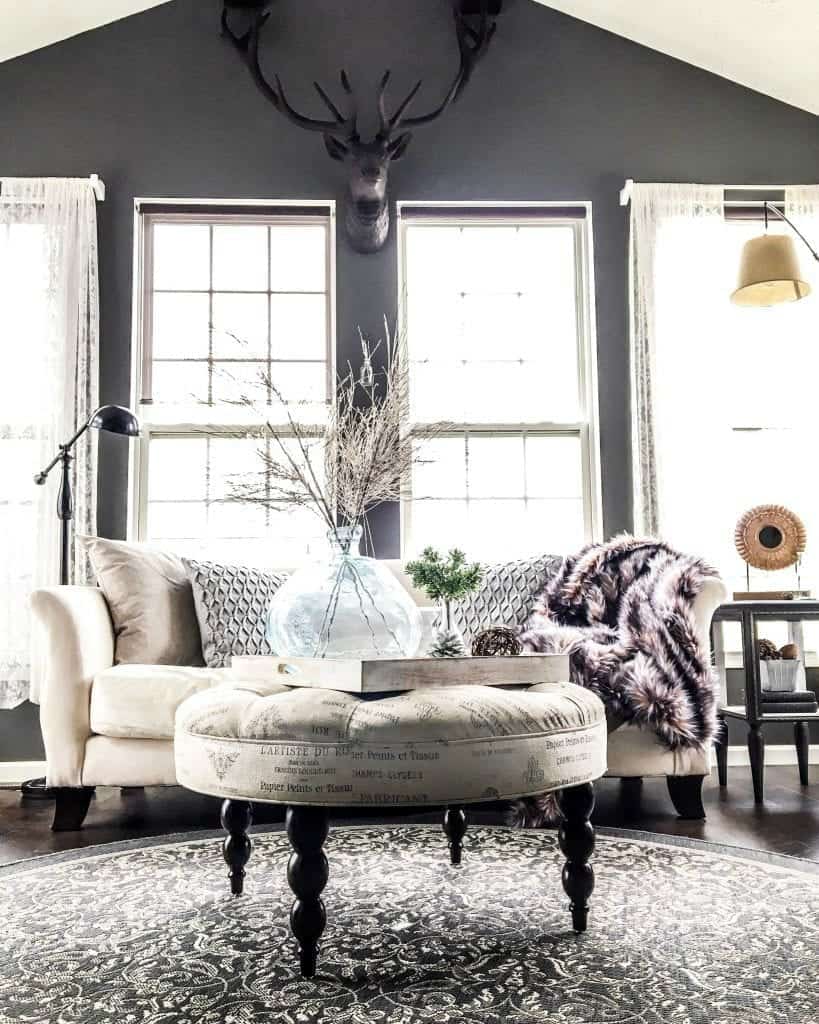 There is a misnomer that that sunrooms should be painted a light color. In fact, I couldn't get over how bright my sunroom looked after painting it darker.
Getting beige out of my life
Sunroom before: In an attempt to play off the furniture colors that I already had, I ended up with a beige and butter colored space that conflicted with the cooler tones in the rest of my house. It was surprising how the most dramatic part of my floor plan looked so boring with this beige-y look.
Once I went bold with the paint color and changed up my furniture, the result was dramatic. The whites looked brighter and everything popped! Finally a cohesive space that made sense with the rest of my house.
Think, "where there is dark, add light. Where there is something dainty, add drama".
It gives your space personality and makes it more exciting!
Doors are a perfect opportunity to add contrast and visual interest using contrasting colors or shades of grey. I've become a huge fan of black doors against bright white trim…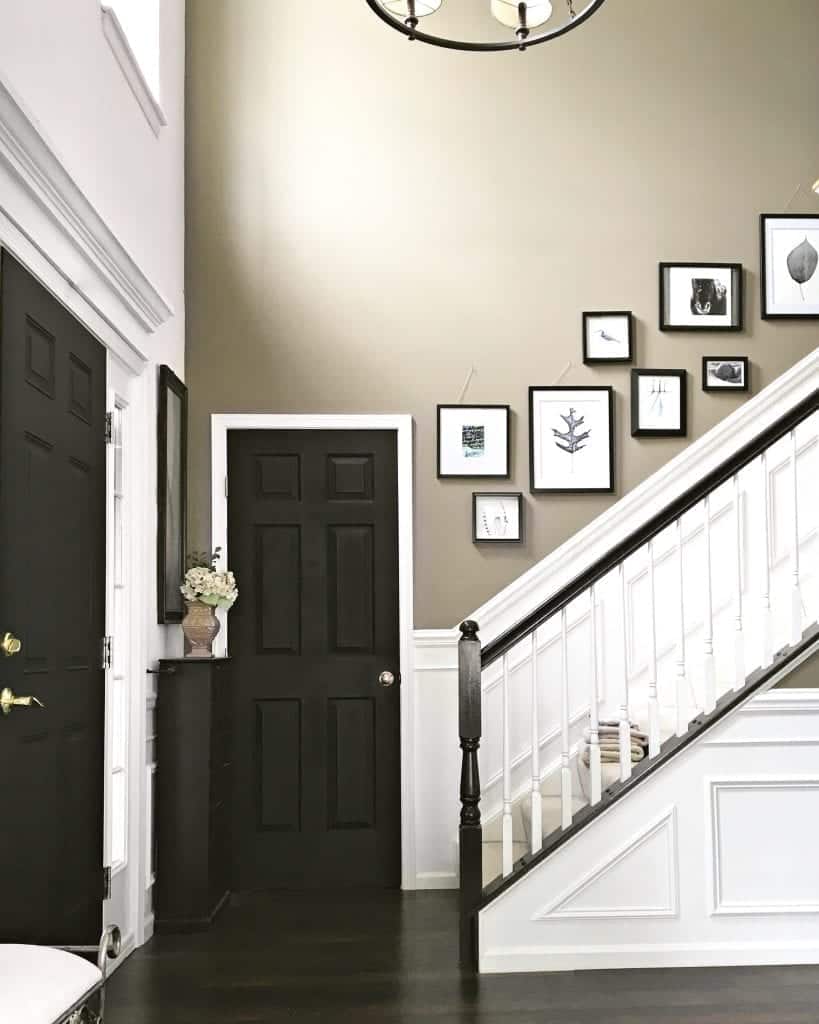 …and of course, my love for black and white photography. This will always be a part of my decor. In adjacent rooms, I chose a lighter color to pick up on the undertones of the darker paint.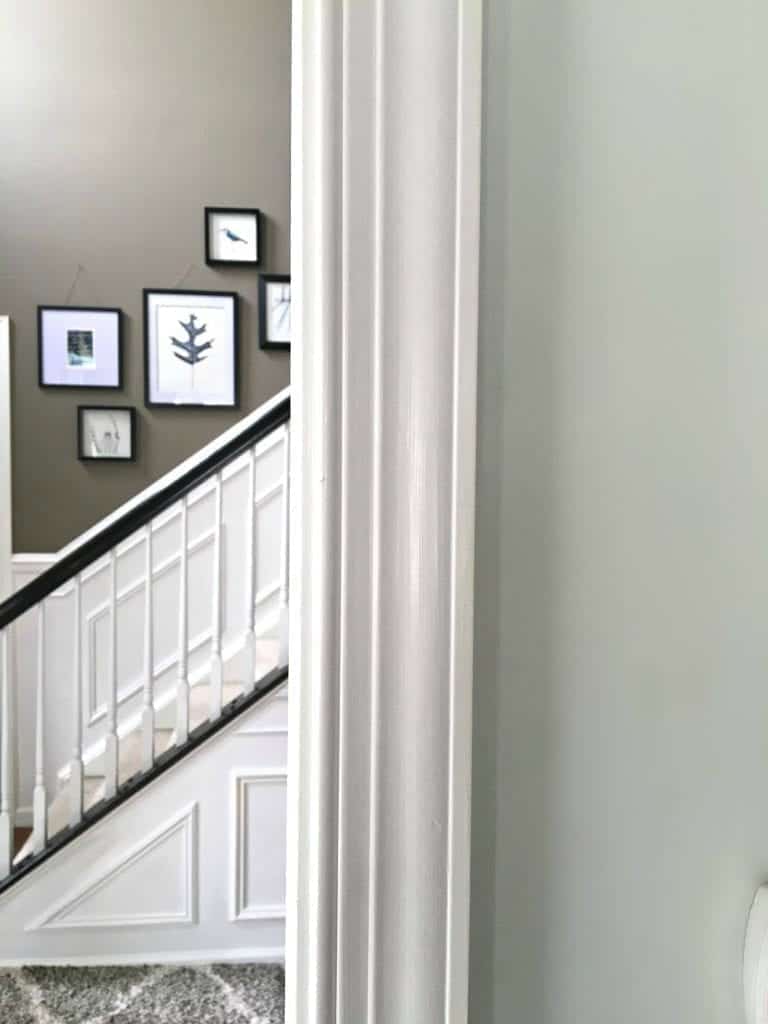 Laundry room before and after. As you can see, dark cabinets paired with white walls made our laundry room so much brighter.
Even my daughter's room has a feature wall that's dramatic.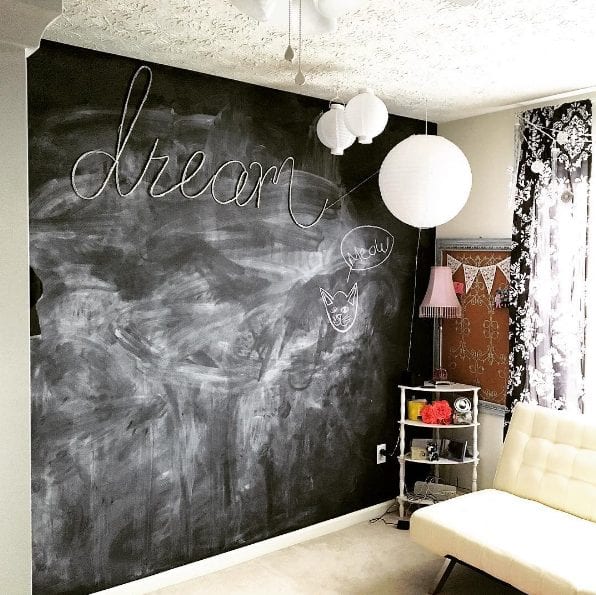 It all started with my kitchen back in 2012. The backsplash was supposed to be temporary. Even though white subway tile was just becoming vogue, I opted for something different.
What decorating strategies have you adopted that work for you and your home? Do you love bold contrasts, or are you in the all-white camp? I'd love to hear your ideas!