an old table turned potters bench
I love this time of year because everything seems so much more relaxed. It's the calm before 9 months of extreme weather. And we are (almost) ready for it.
My theme colors this holiday: bluetones, greentones mixed with whites and weathered wood.
There are some things that require some TLC before winter strikes. This old table is a prize possession, and she needed some work. I cleaned her up, added some industrial touches, and mini perennials shrubs in pots. Those beauties are coming inside once the snow flies.
This is what greets guests who venture up to our doorstep.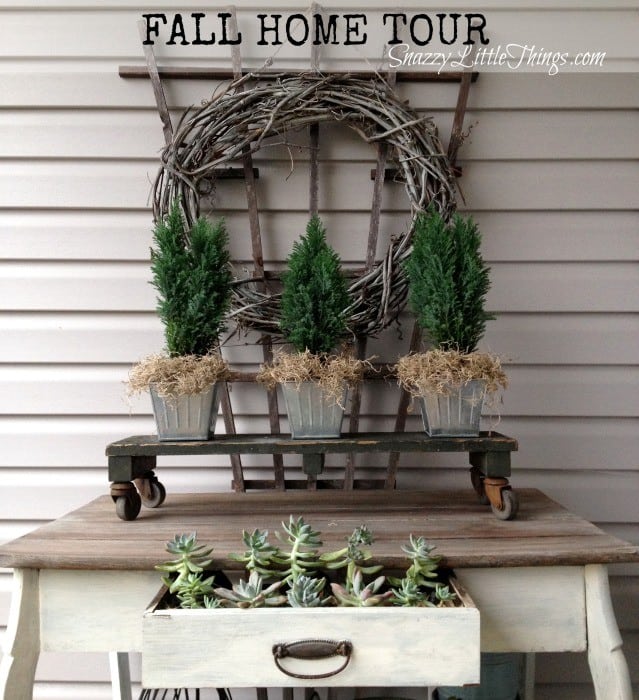 Leftover succulents from the DIY wedding found a temporary new home in the drawer. I'm giving those away a little bit at a time. I also painted the grapevine wreath with Annie Sloan Chalk Paint in Paris Grey to give it a driftwood effect.
I used hemp oil to renew my potter's table on my front porch. After assessing it's overall look and condition, I applied light layers of paint and stain to even out the tone and colors on top.  You really can't tell, it looks like it happened naturally on it's own.
Read my tutorial on using hemp oil to winterize your pieces and how I achieved the driftwood effect below.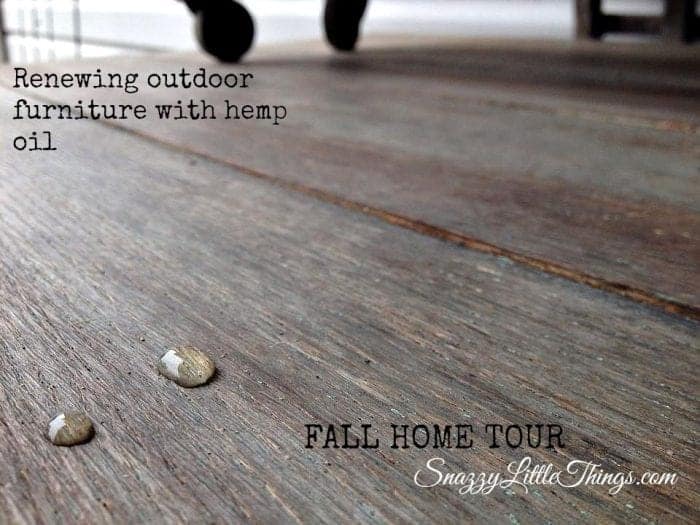 You can read more about my succulent wedding favors here.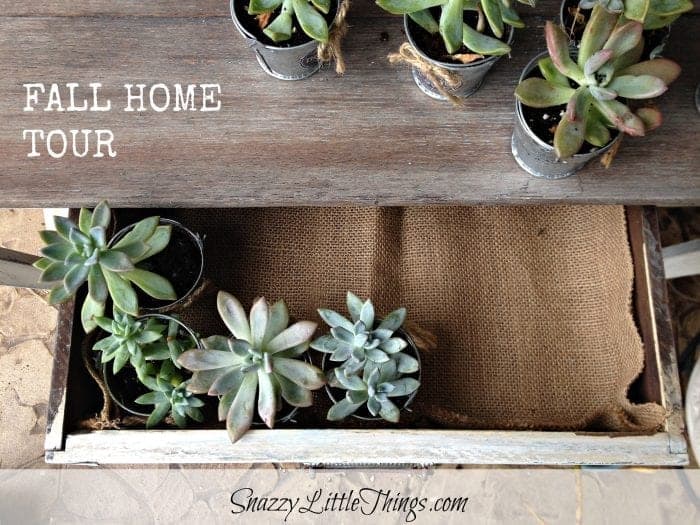 I enjoyed a trip to my favorite farmer's market.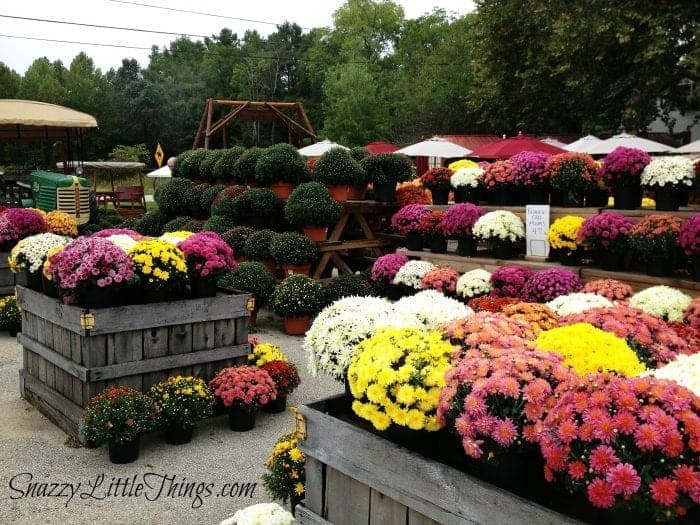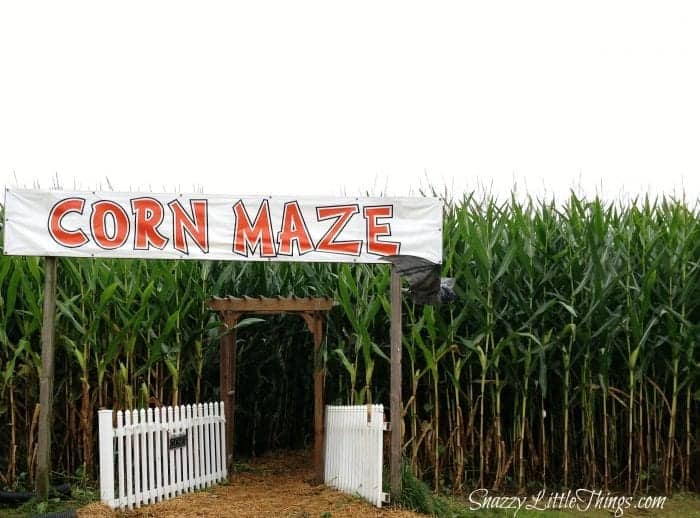 We are about 1-2 weeks early for white pumpkins. So my front porch vignette will likely change…but I don't rush it. So here is what I came away with. Just a few pinks and purples thrown in for good measure. I also paint old pots to change the look and save money. The Butterfly Chase pot used to be brown. I painted it with Annie Sloan Chalk Paint in Old Violet and applied dark wax. You can see more on my "6 Tips for Upcycling" post here.
If you follow me on Instagram or Facebook, you know that I've been traveling most of this week. So the reality is…my house is always a work in progress. Stay tuned for Part Two of my home tour as I update the indoors for fall. We are still in the middle of a few outdoor DIY projects (including staining the deck) as we try to race Old Man Winter.