If you've ever been at a loss as to how to decorate 2 story rooms, I'm right there with you. So today I'm sharing my family room plans, I have a few new twists in mind…
Here is our family room…"before"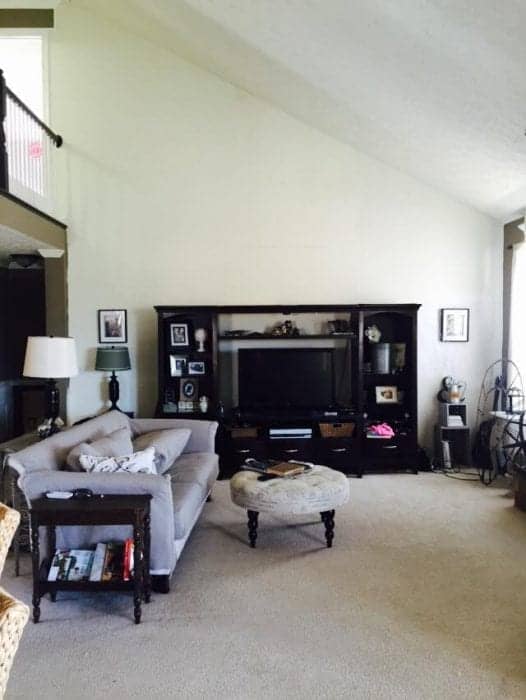 A rough sketch of "the plan" using the free online tool, Picmonkey.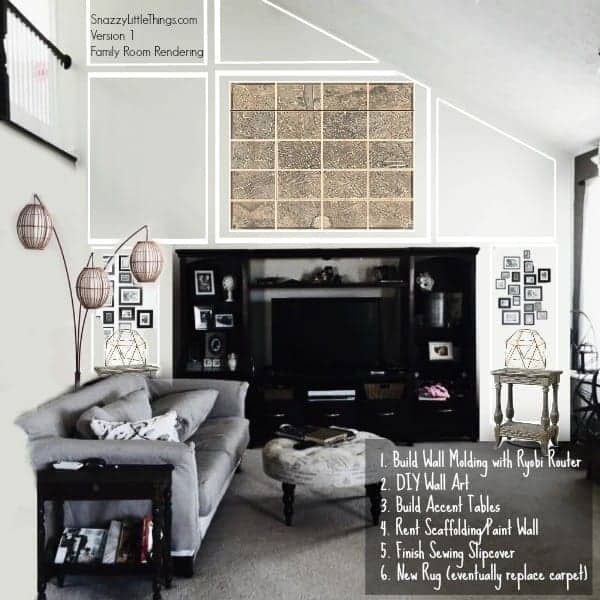 Sources: Wall Map | Floor Lamp | Side Table | Terrarium
Our inspiration is one part Restoration Hardware infused with a little bit of inspiration from HGTV's Fixer Upper. Are you shocked to see a few modern twists in this space? And how about the natural wood elements? Yeah…me too!
I used some photo editing software called Picmonkey to help us visualize the room. This is how my husband and I communicate our "vision" with each other. Especially in larger spaces like this.
The to-do list:
1. "Build Wall Molding with Ryobi"
The wall is very plain (before), so we plan to DIY our own floor-to-ceiling molding which will add pretty architectural elements in this room. By doing so we will save approximately $100 to create this feature wall. We did the math –>Instead of spending $8.00 for a single piece of 8′ long pre-cut molding (unfinished), we determined that we could make our own at the cost of $4.28 for three pieces! Total cost comparison for the full wall $120.00, versus making our own molding at $21.40! (So approximately a $100 savings for the whole wall). Keep in mind this decision was easy for us since we have expanded our woodshop and already own the necessary tools. If you happen to be building up your workshop like us, you'll need a table saw, (we happen to have a Ryobi 10 in. Table Saw with Wheeled Stand), a Ryobi router table, a Ryobi fixed base router, and a Ryobi mitre saw. You'll also need a I found some amazing vintage maps from The Public Domain Review that I may use for the wall. If the image can be reproduced and used for personal use, I may send it to FedEx Kinkos to enlarge. We also talk about bringing out the horse image that I already created by hand. Stay tuned as I figure this out…I love to change my art, maybe just a little too often. To me, this looks about as "Restoration Hardware" as you can get!
3. Build Accent Tables
We want to build some accent tables, but we haven't decided yet on the exact style. We also realize this might require further expansion of our woodshop. Lately, I've been inspired by the shift from painted furniture towards natural woods and greytones. I'm hoping we can build something that looks like this: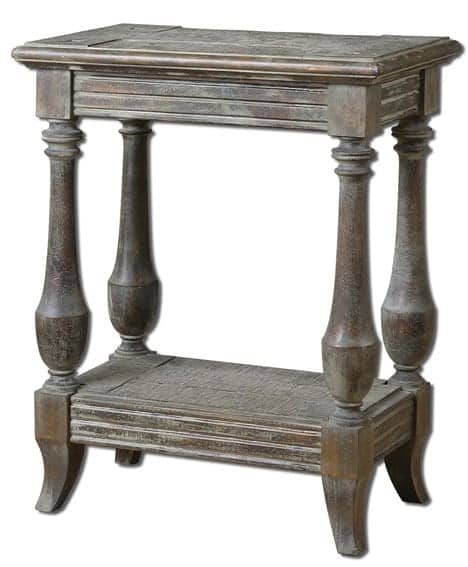 Mardonio, Side Table by Uttermost
" width="468″ height="567″>
4. Rent Scaffolding / Paint Wall
This is the exact reason we have put off this DIY. So we are pricing out some equipment rental locally and we're going to try to finish up more than just this wall. In fact, I'd like to hang a DIY light fixture in this room too, and I have not ever finished our foyer wall. So we plan to maximize our time with the rental when we have it.
5. Finish sewing slipcover
If you look closely, you'll see my couch has a partially finished slipcover. I purchased this couch from Arhaus Furniture (the model is called Brynn). Of course, it's discontinued, so ordering a replacement slipcover is impossible. Soooo…I am teaching myself how to sew, and half way through this DIY, my sewing machine quit. So now I'll attempt to finish this in the month of April. (Although I admit, sewing is a terrifying DIY for me!)
6. New Rug
The carpet here is well beyond it's intended life span. I would love to rip this out and continue installing our piano finish laminate flooring in this room (it's attached to the open concept dining area). But I already know that this won't happen in April. So instead I may try getting an area rug instead, just to make the room more cozy.
Adding Modern Touches:
Sometimes it helps to try throwing in ideas that push you outside of your comfort zone. It's a bit more modern but I'm kind of liking it!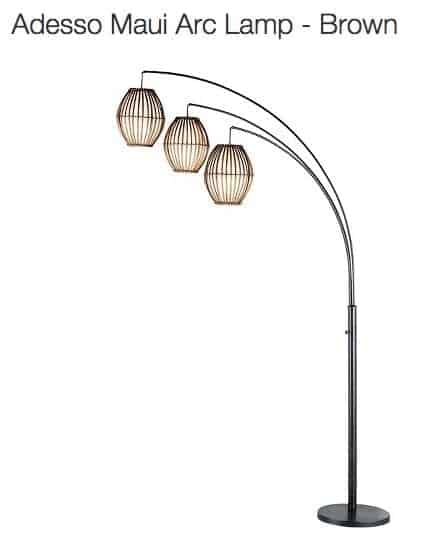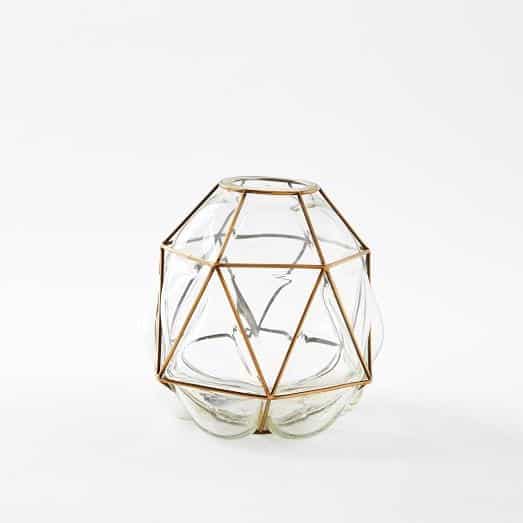 It certainly helps to visualize it before we purchase things and decide we don't like them later. Space planning is one of my favorite pastimes when I can't afford to decorate (for real).
What do you think? Should I go more modern?