The new fallen snow illuminated our home perfectly today, so I snapped some photos so that I could sneak in one last tour of our home all decked out for the holidays. This tour includes LOTS of never before seen photos of the typically dark corners of our family room and a just few of our kitchen. Now that holiday festivities are in full swing, I hope you're enjoying friends, good cheer and family all weekend long and that you happily (and safely) ring in the new year!
Don't Miss Part I
Above:  You won't want to miss Part I of my holiday home tour where I showed you more details of the entryway, the office, sunroom and dining room. 
Holiday Home Tour 2017 (Part II)
The Family Room:
My purchases were minimal this year and include a box of tiny ornaments (from Five Below), fairy lights, a set of small window wreaths and a small pine tree from Michael's. Other than that, you'll recognize most of these items from previous tours.  We truly just shopped our own home this year. It wasn't easy to figure out some our vignettes, but I accepted the challenge and feel like it forces to me to think outside of the box as I decorate. I may try to do that more in the coming year. I truly have everything I could possibly need.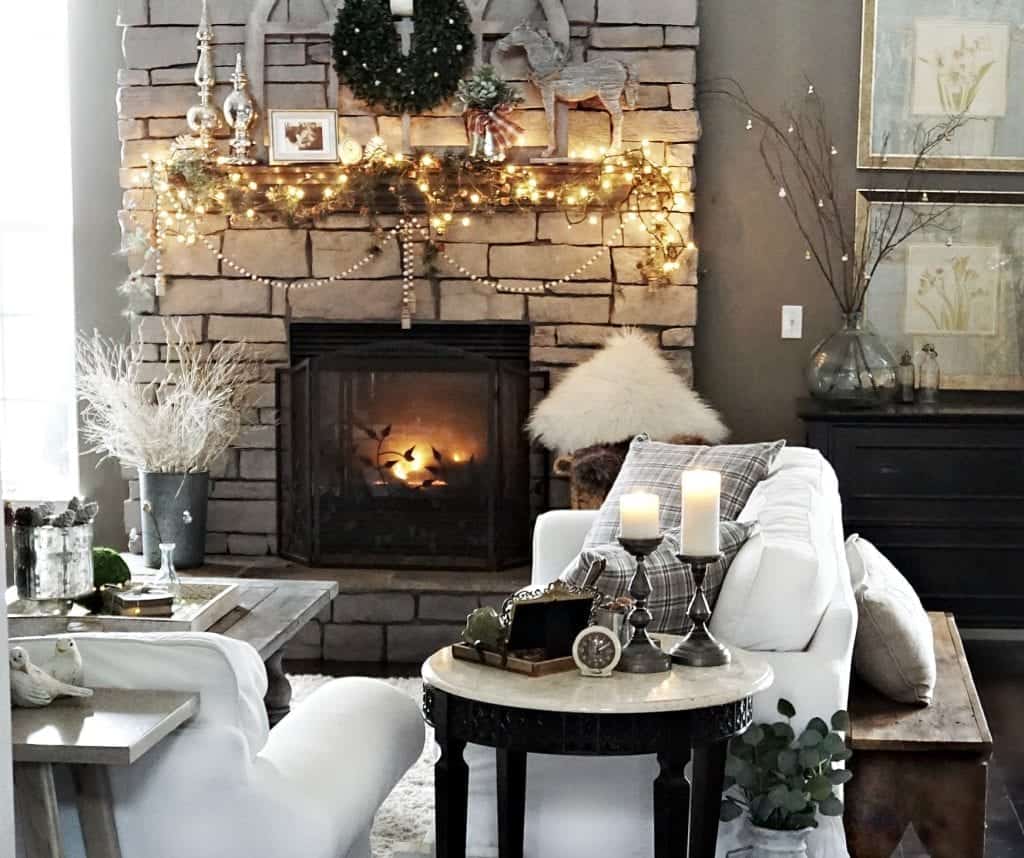 Sources: Cathedral Window Frame on mantel | Driftwood horse on mantel | Grey Trestle Sofa Table |  Monastery Coffee Table (a DIY) | Square Tray on Coffee Table | Fireplace Screen (similar)| Beads hanging above fireplace | White Fur Pillow | Black Table (Arhaus, discontinued) |  Galvanized Iron Candle Sticks | White Distressed Bird Figurines | Couch + Loveseat | Plaid Pillows | Sap Bucket | Bench (antique, here is a similar one) |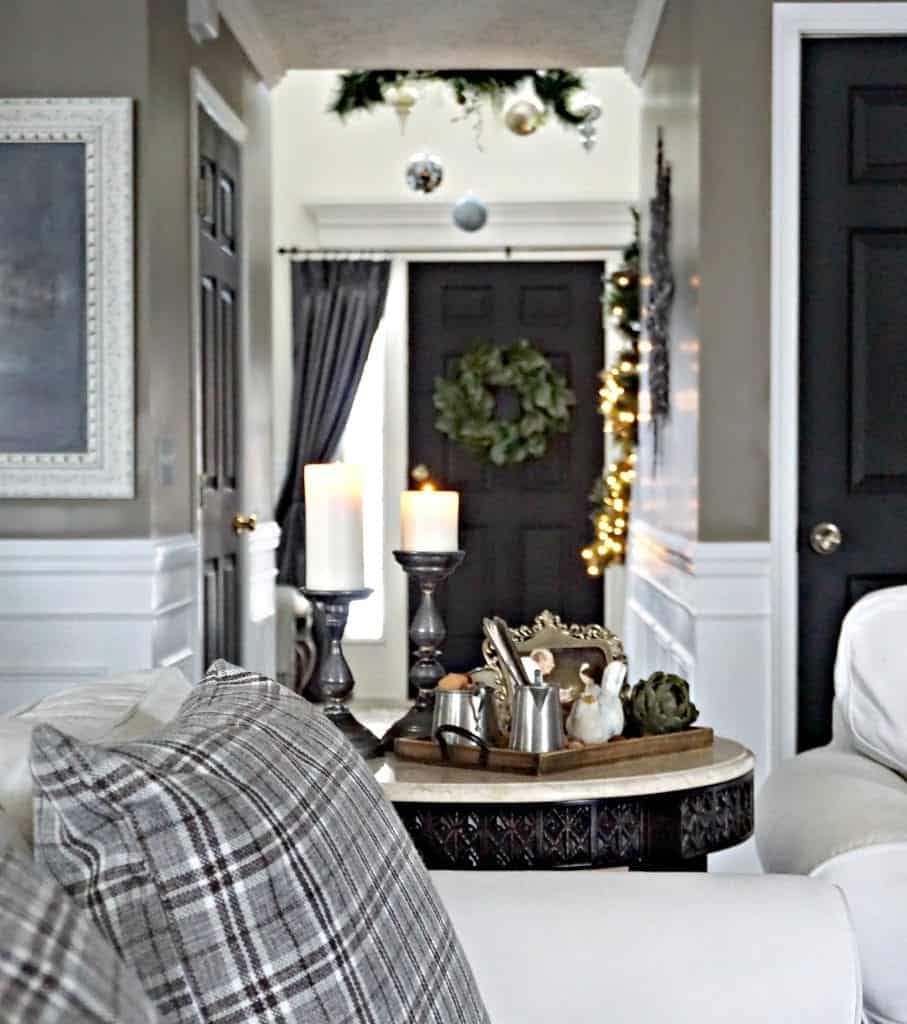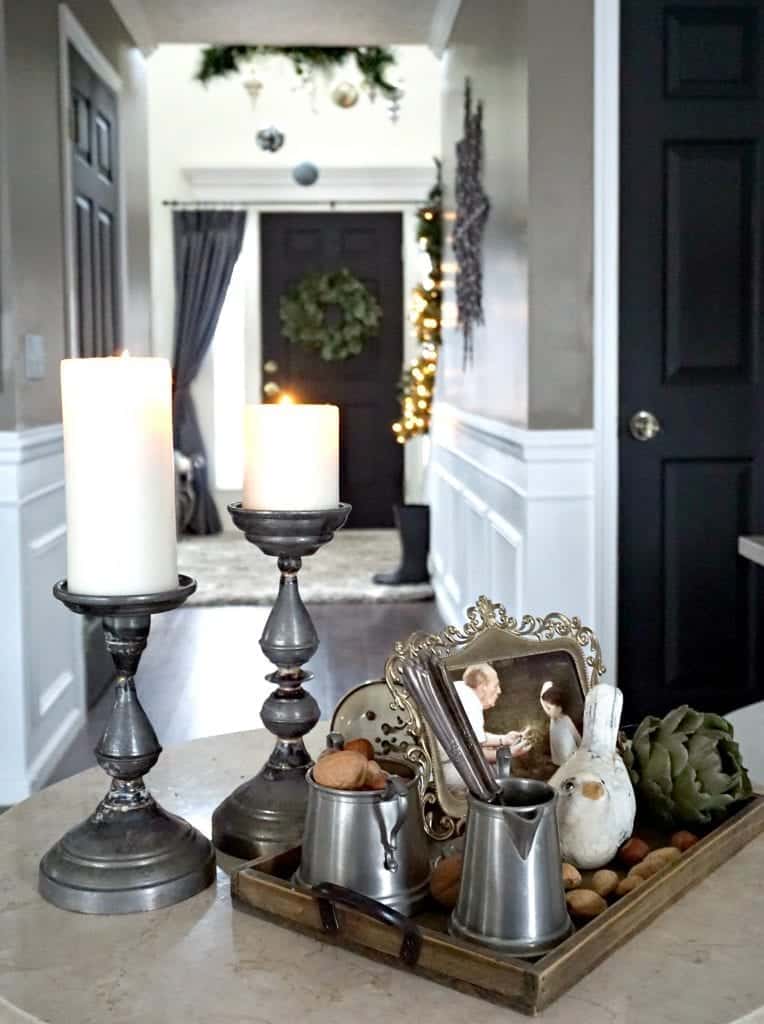 A close up of my mini pewter collection.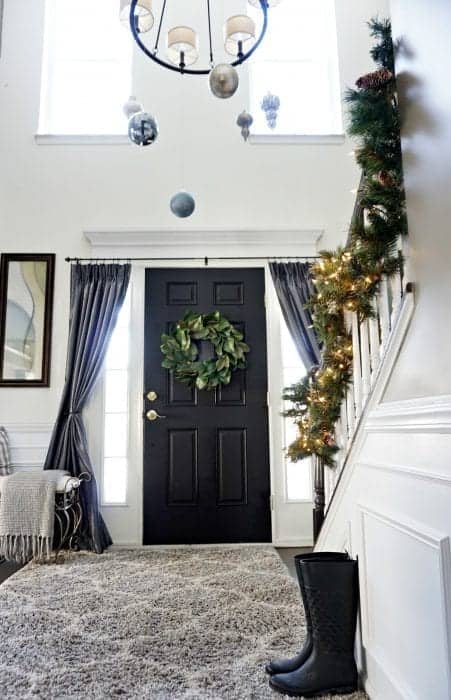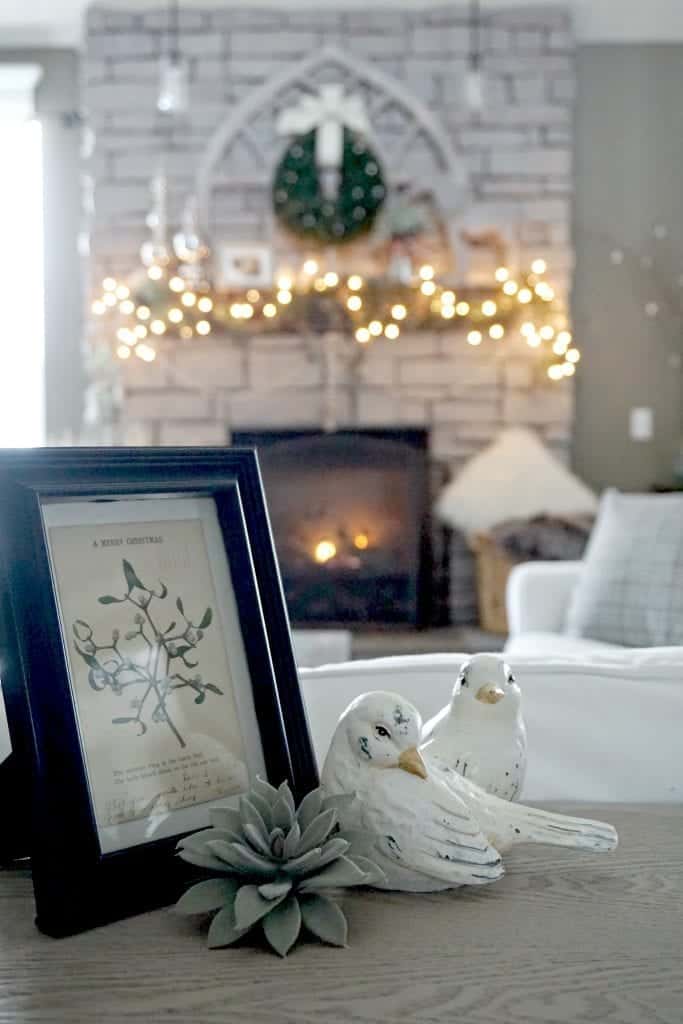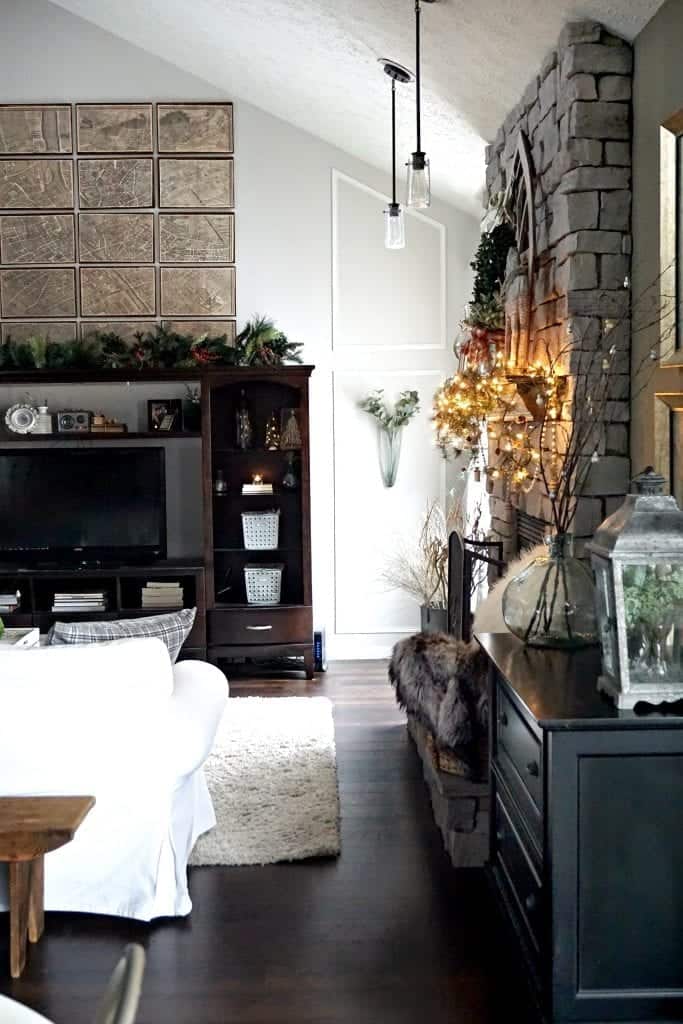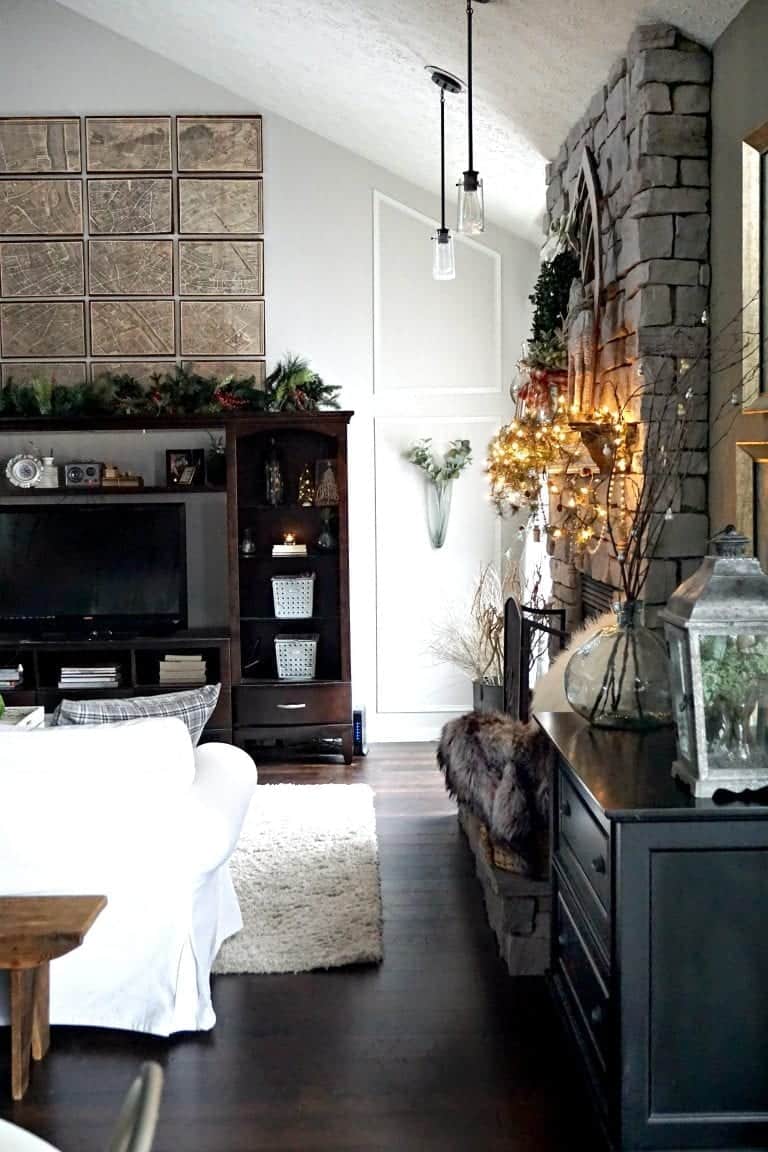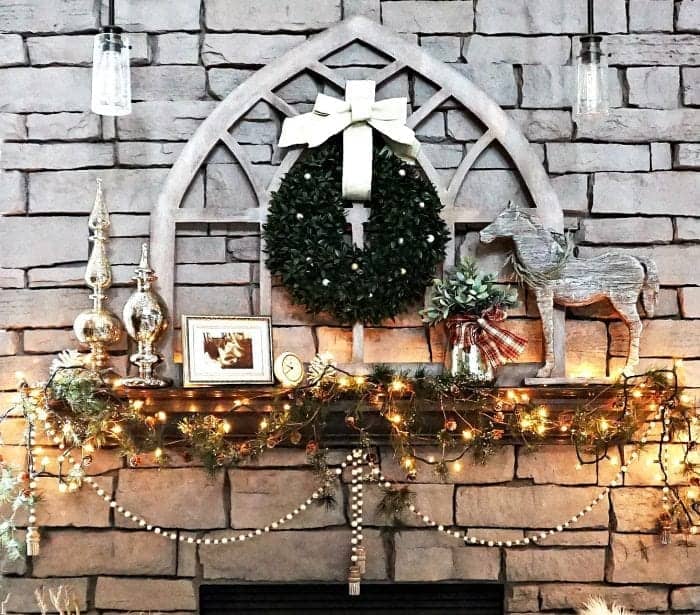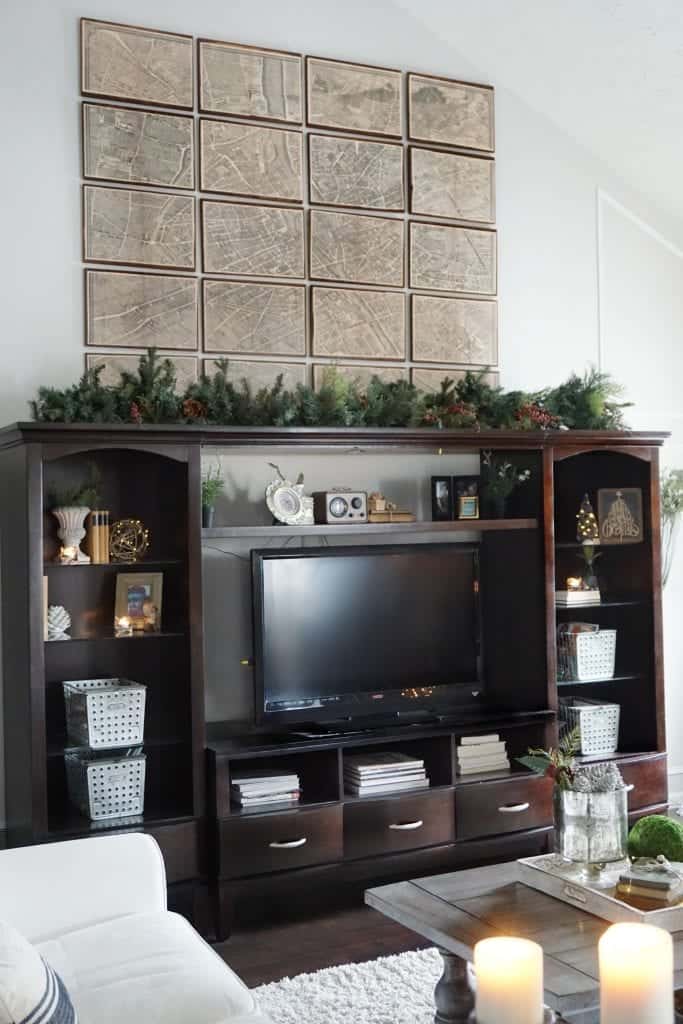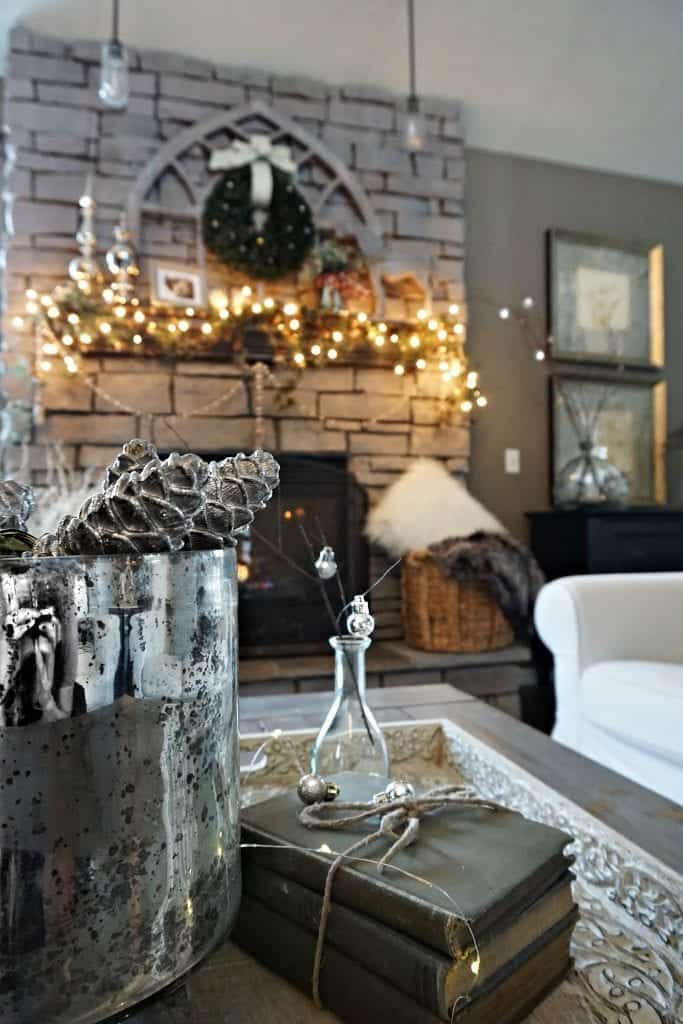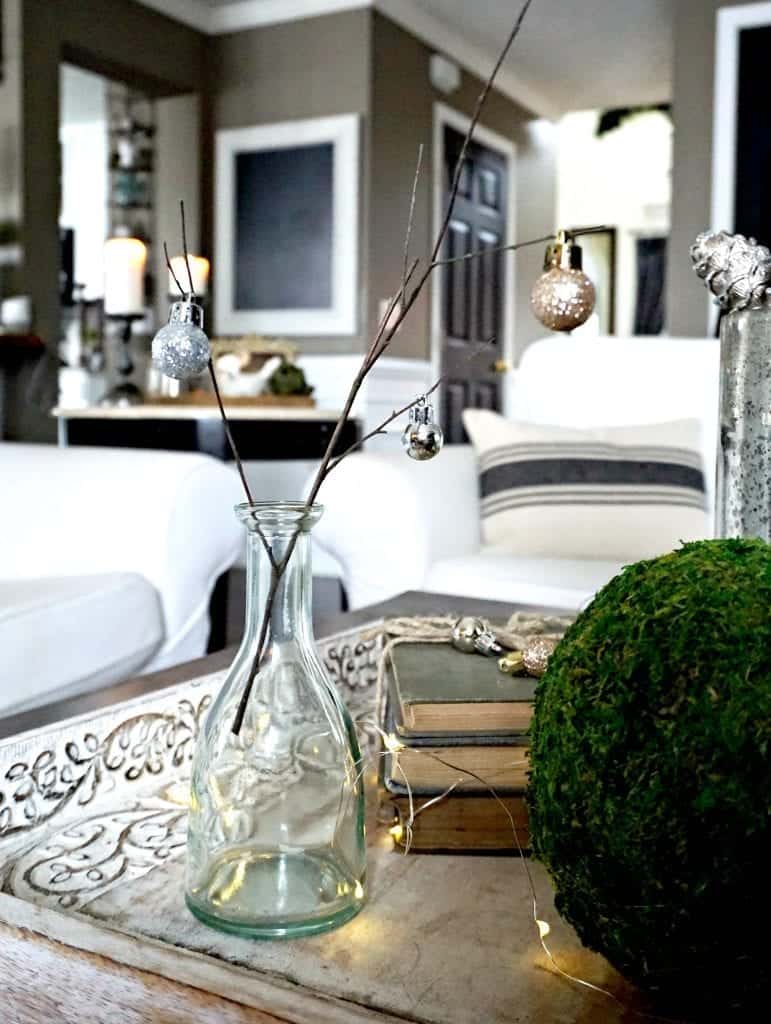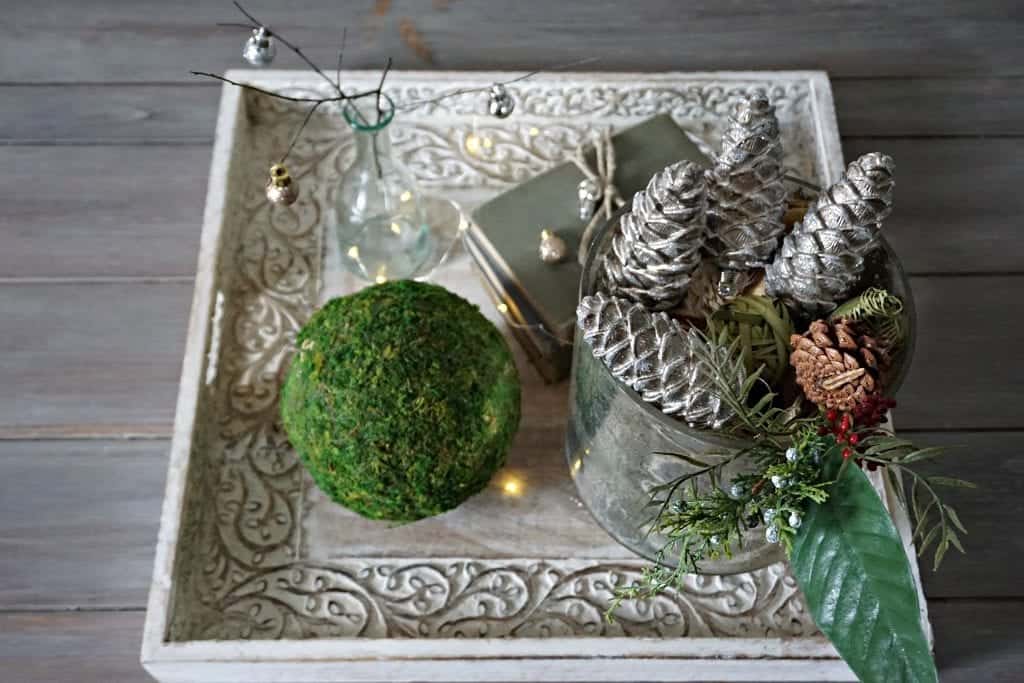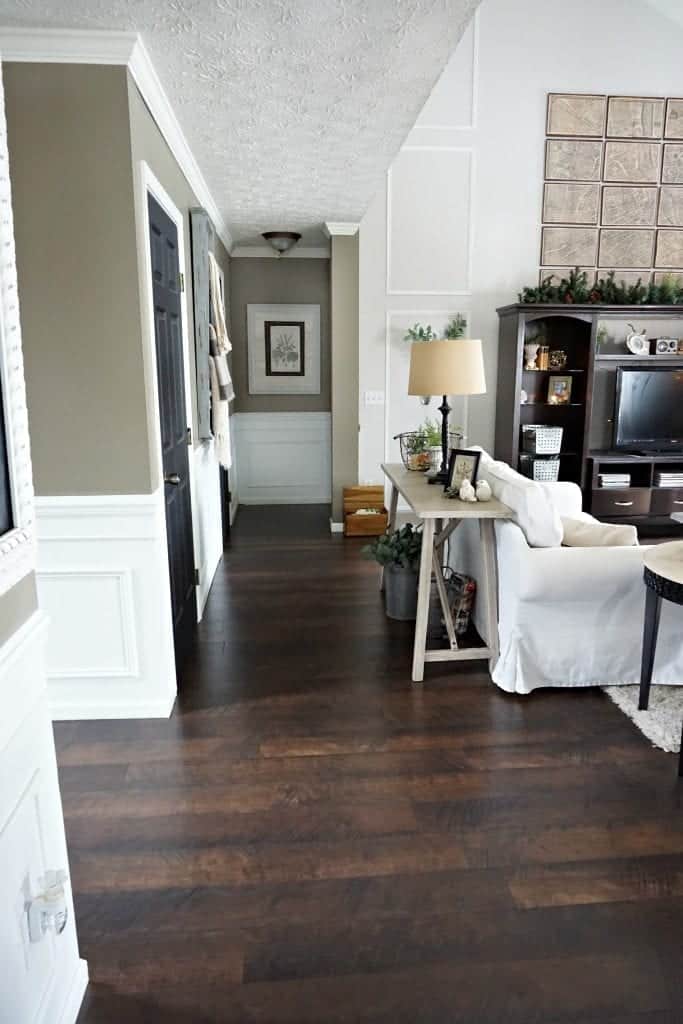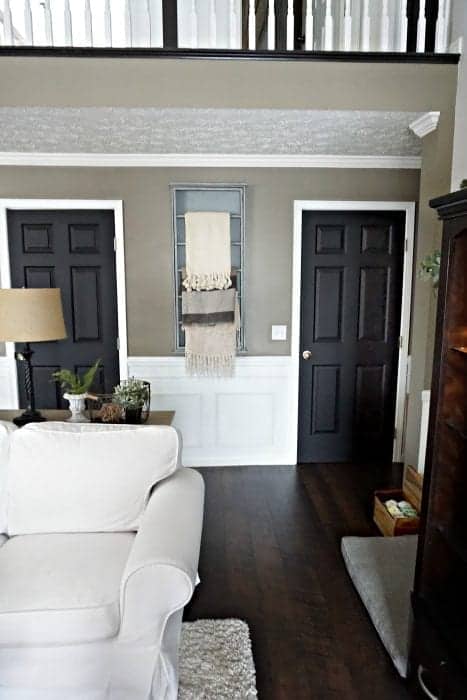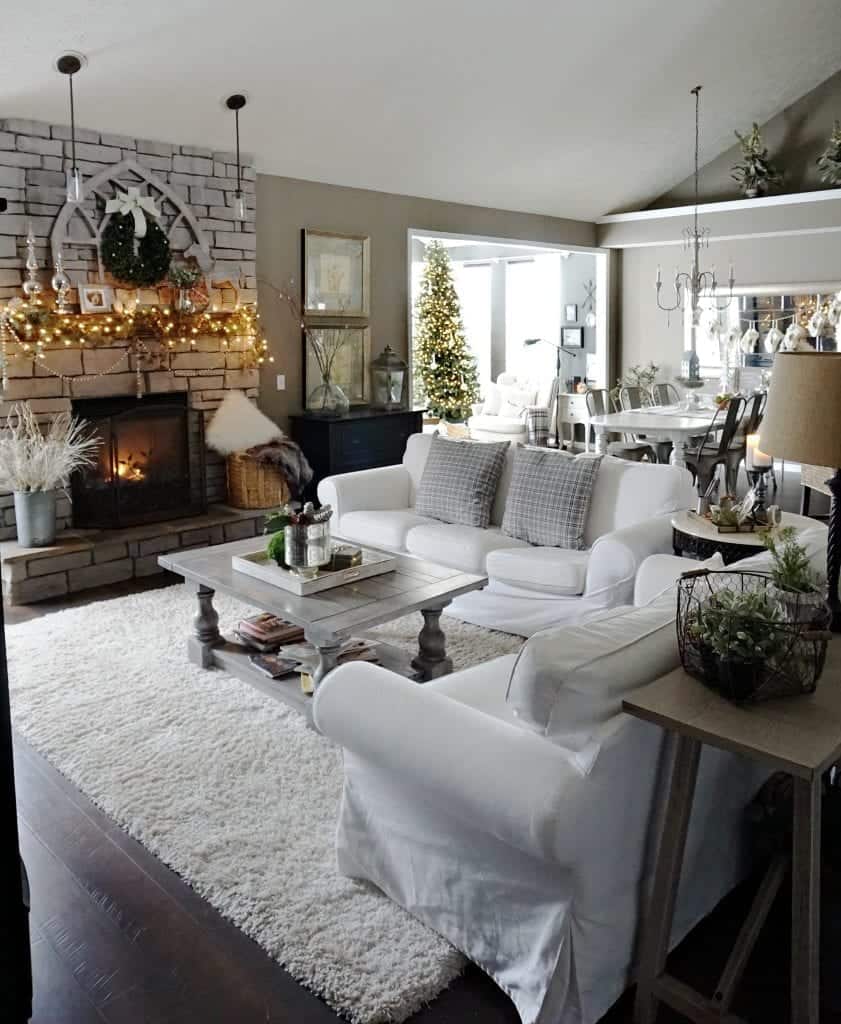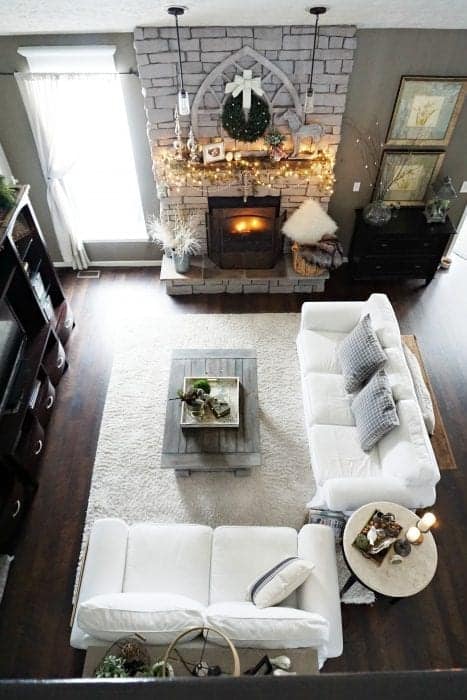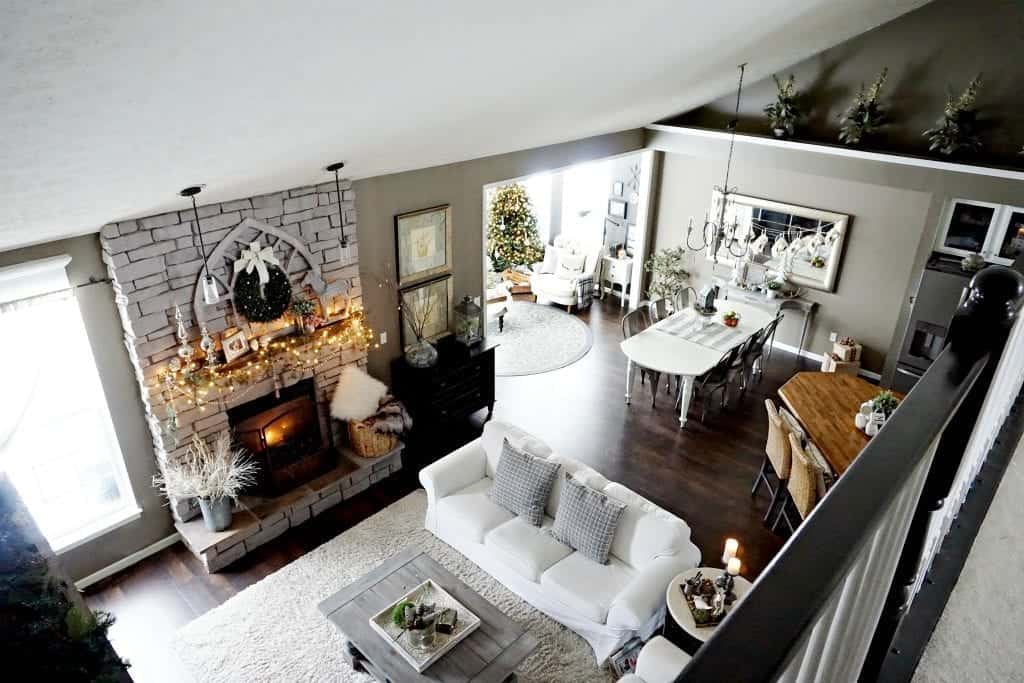 The Kitchen:
Feel free to take a look at how the kitchen once looked before we updated it one little project at a time. Even with a few more things left to do, we feel pretty content with it.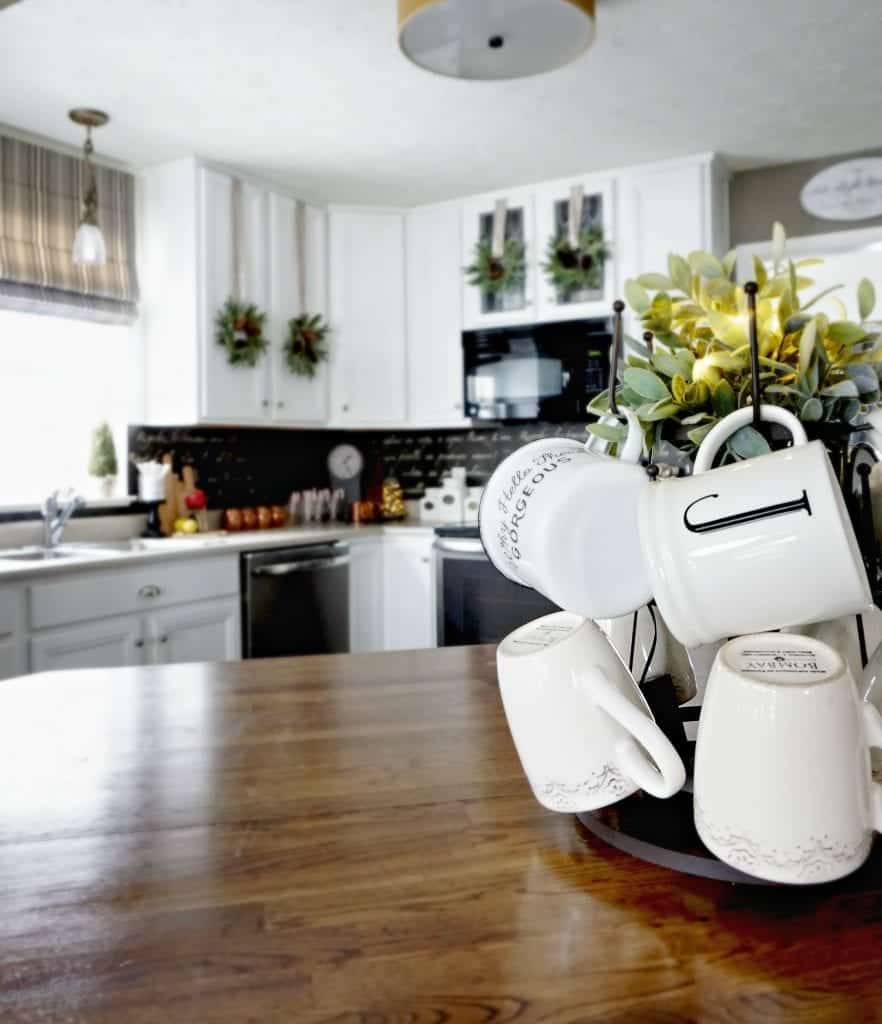 I decluttered a bit and put away our extra Moscow Mule cups for a cleaner shot. The photographer in me can't resist trying to perfect a shot.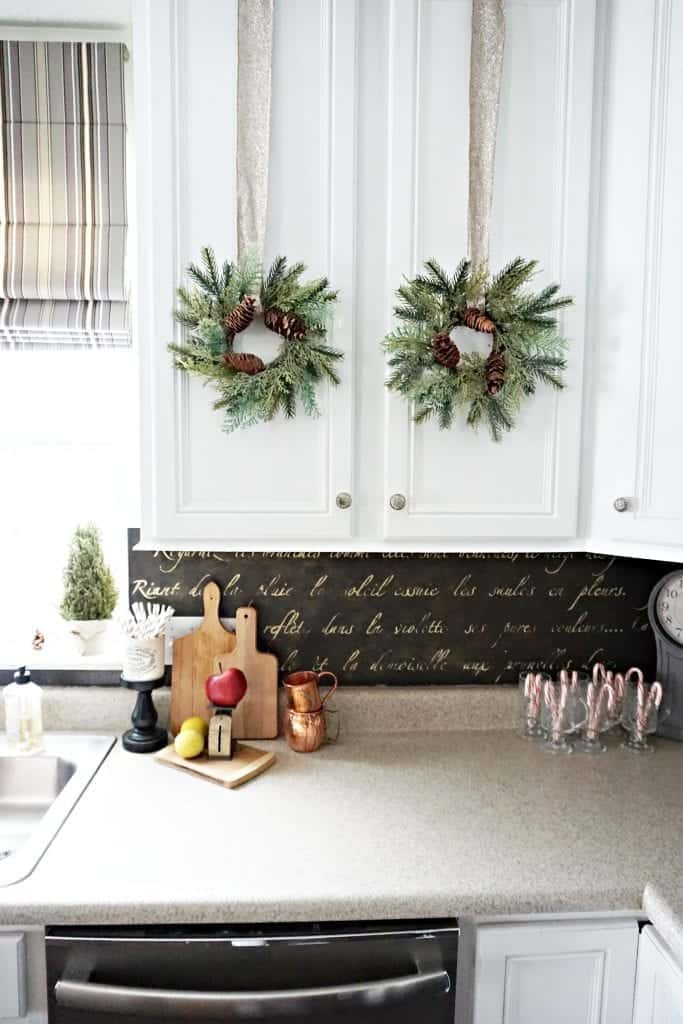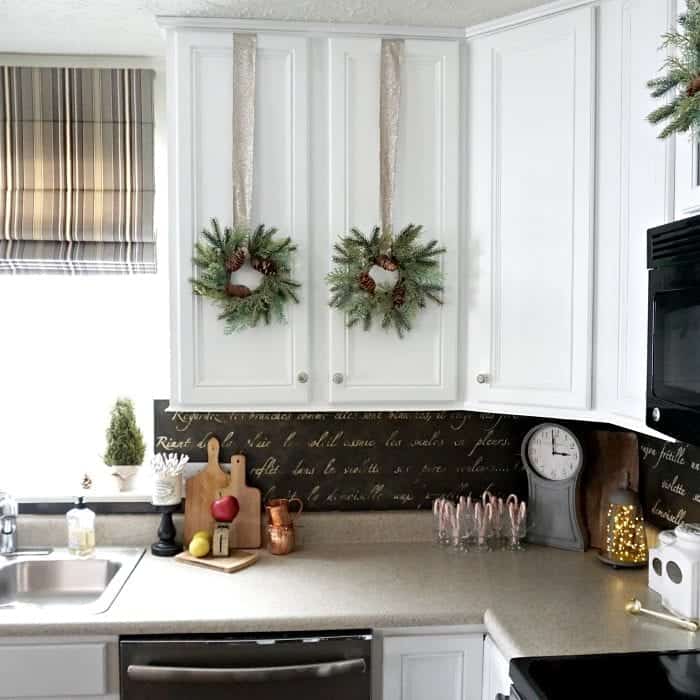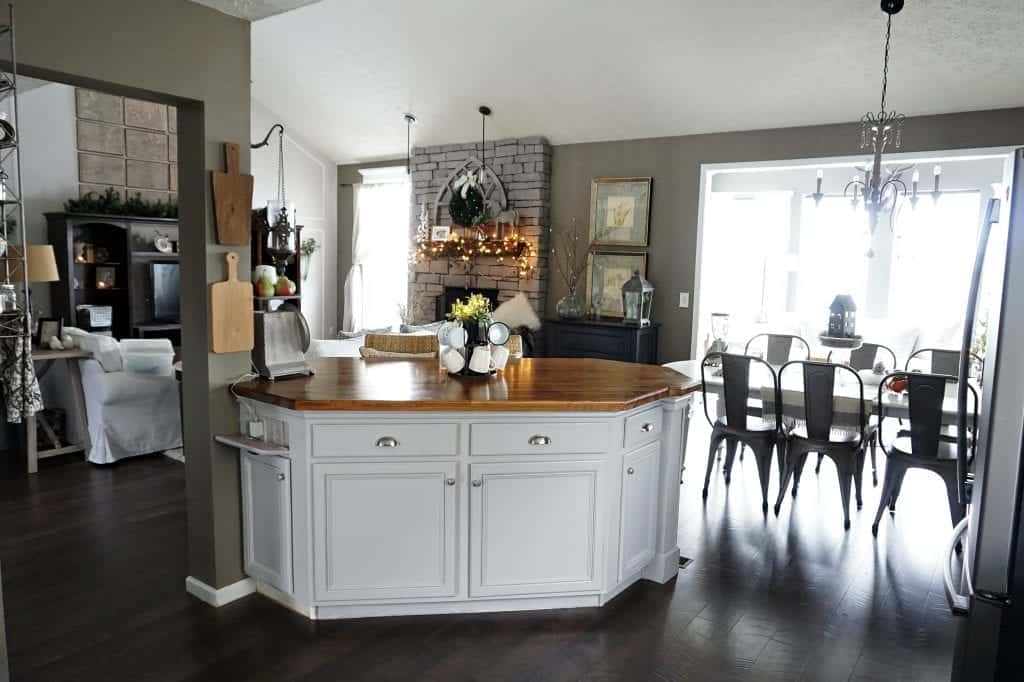 Click the images below for more holiday inspiration
Be sure to visit Part I of my holiday tour including the porch, office, sunroom and dining room.  And also, don't forget to grab your 10 free botanical printables!
To see where I purchased most items in my home, click this button to be directed to the "Shop my Home" app.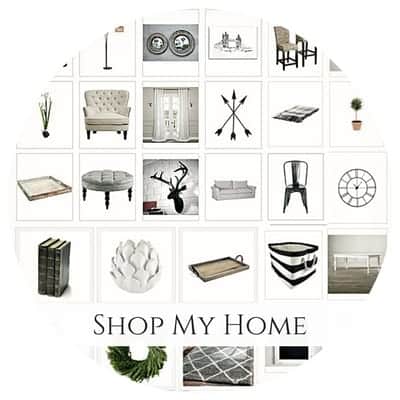 Wishing you every happiness this Holiday Season and throughout the coming year!