You'll see their pretty candles making an appearance throughout my home today. If only you could experience how amazing my house smells at the moment! This is my first time trying their products and I'm so impressed with the packaging and quality.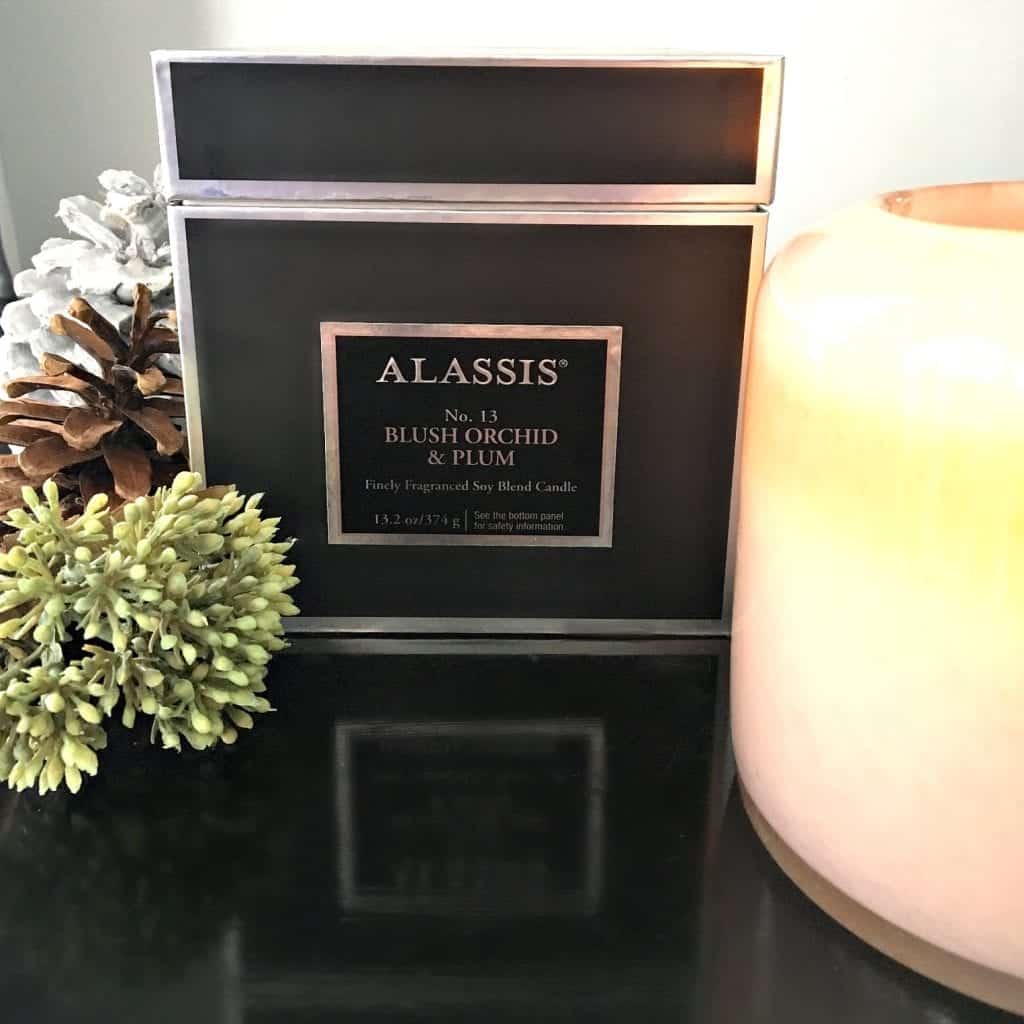 Winter Home Tour 2017
This snowy Monday started with a 6:11 a.m. phone call from the school. Snow day! The kids were so happy…and of course, they both went back to bed.
Our deck around 8 this morning…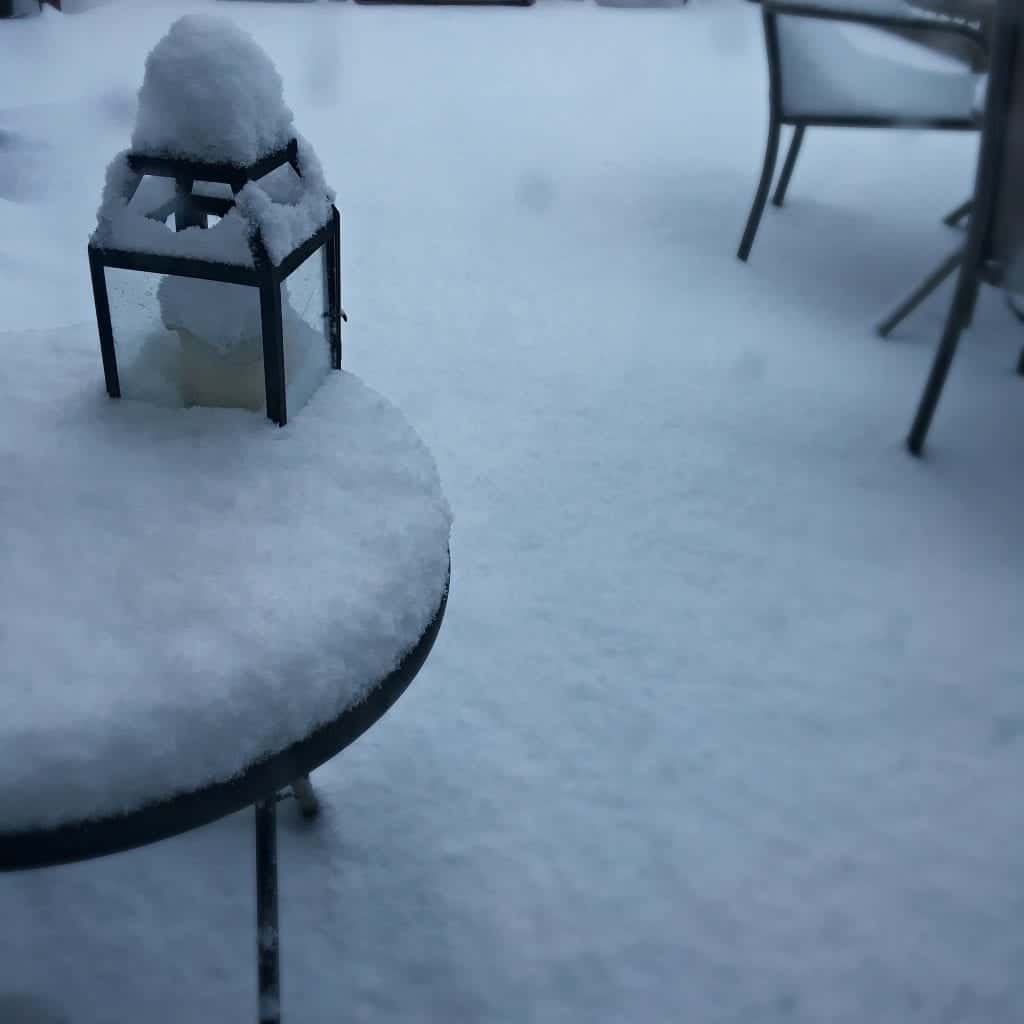 So I took this time to snap a few photos of how my decorating has come together this winter…
On this inside, I've kept it pretty simple this year. We added drama last winter with "buck" who commands our sunroom. But now we've introduced lots of fur and plaid blankets. I feel like we've moved into a brand new house now that our flooring project is complete and I haven't given much thought since then about updating our decor. Just little winter touches added here and there.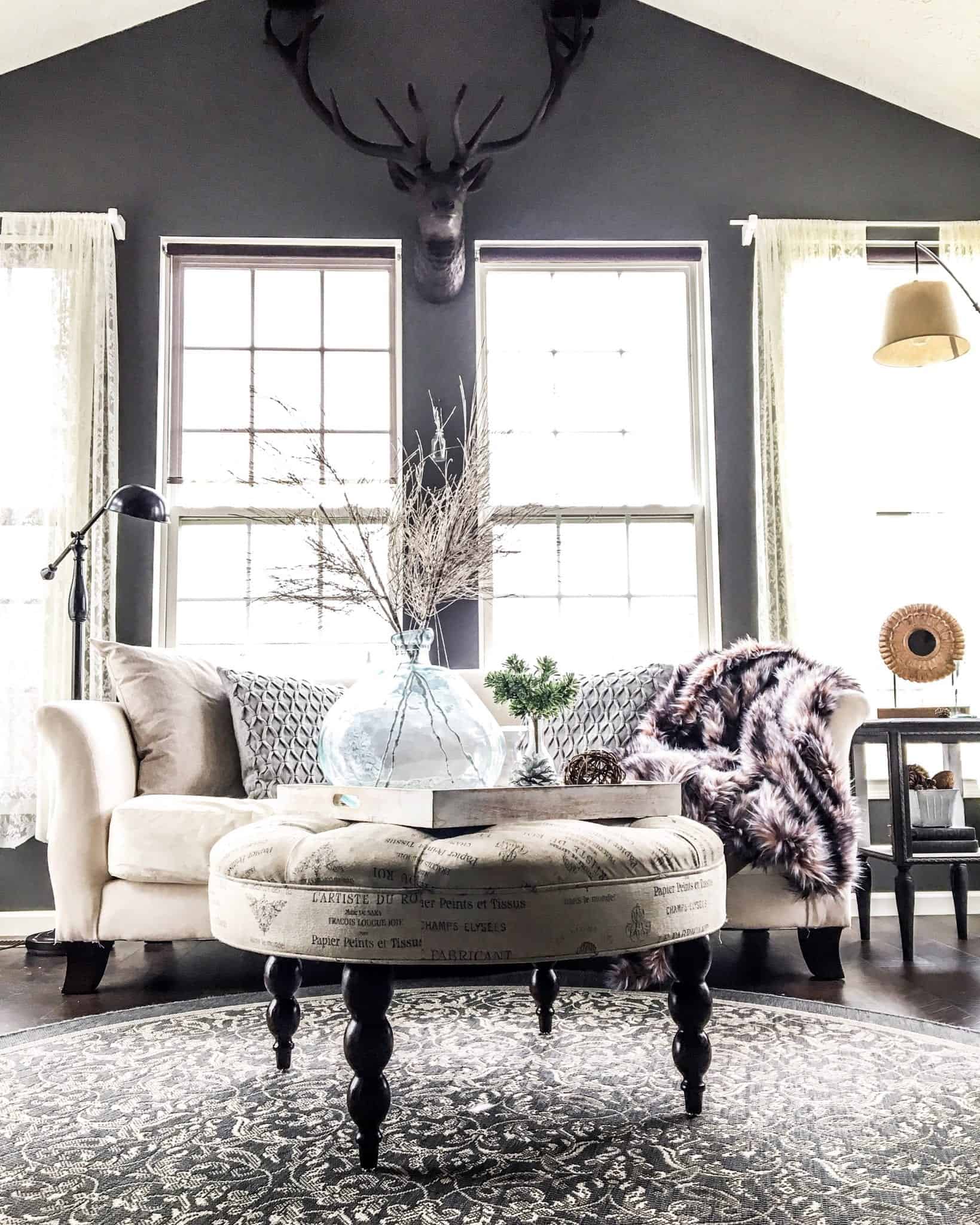 The warmth from a beautiful candle is always the right touch…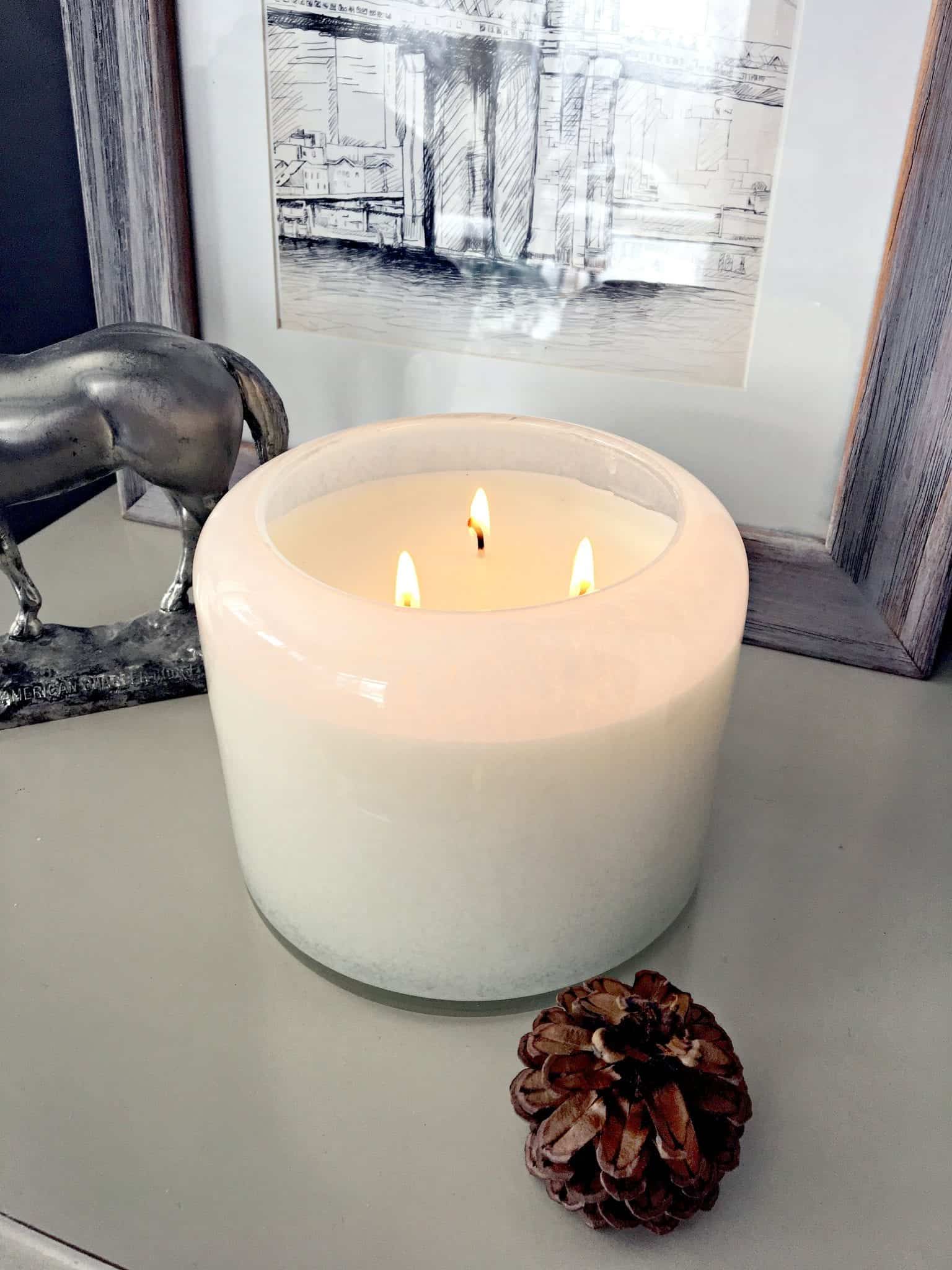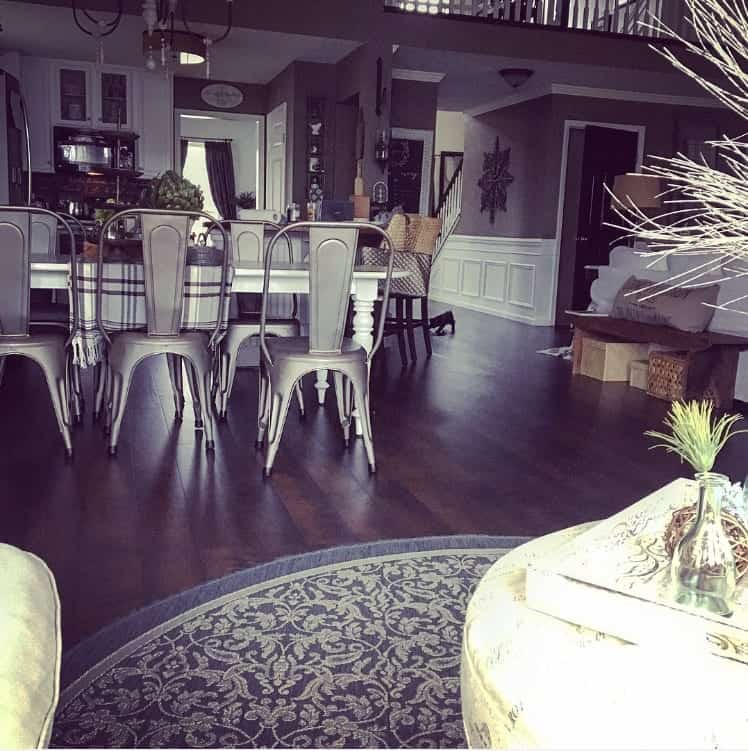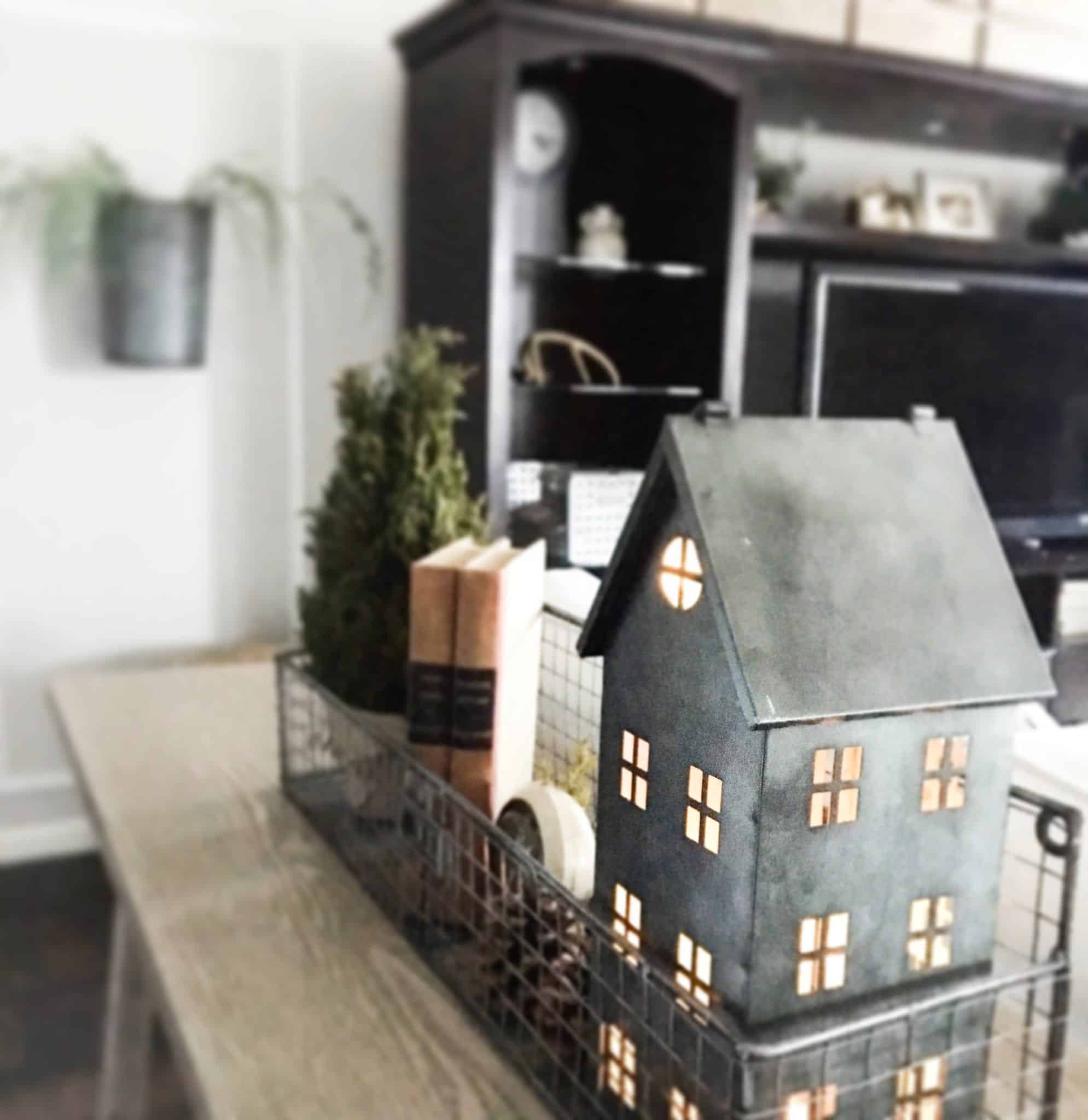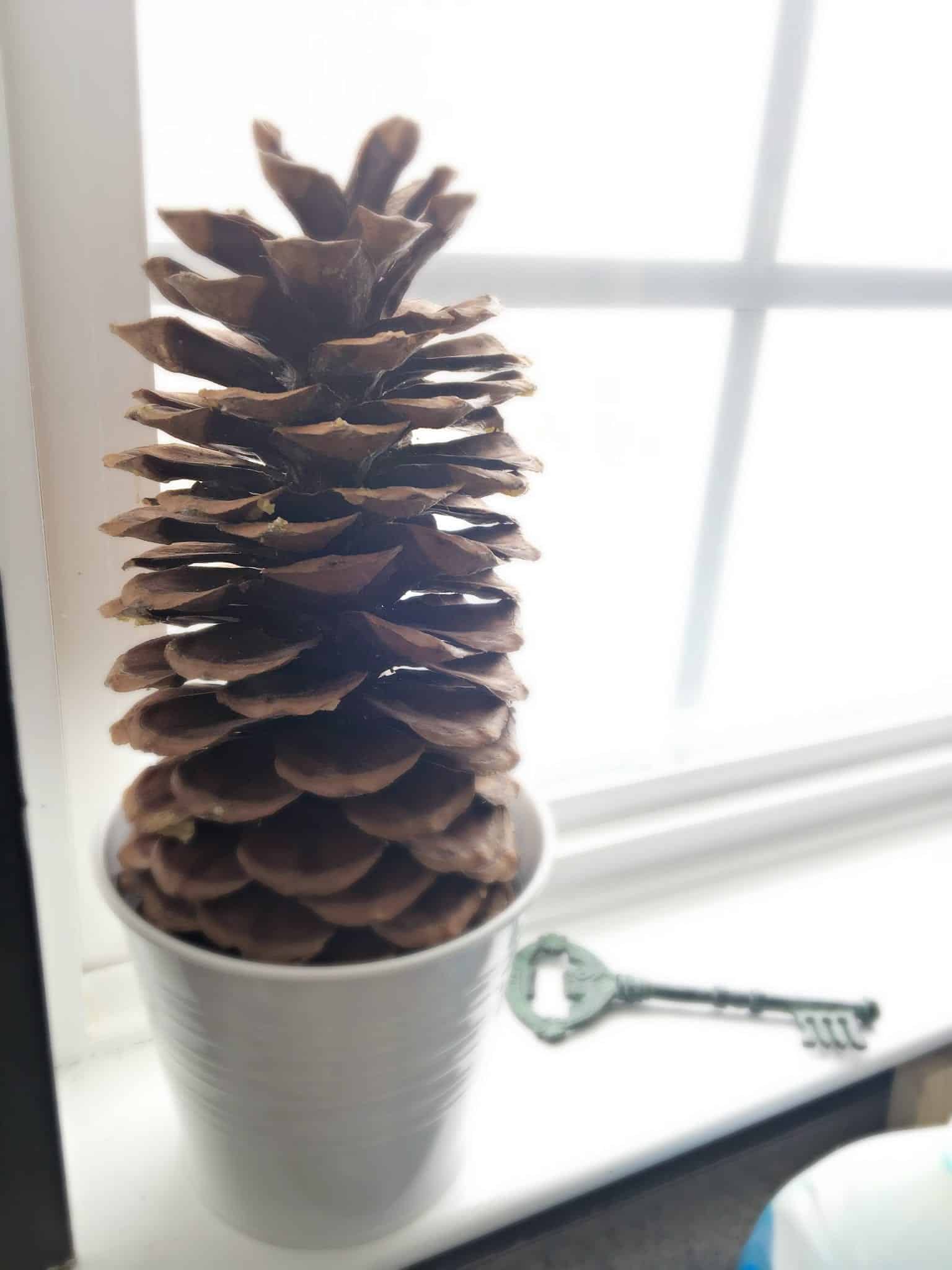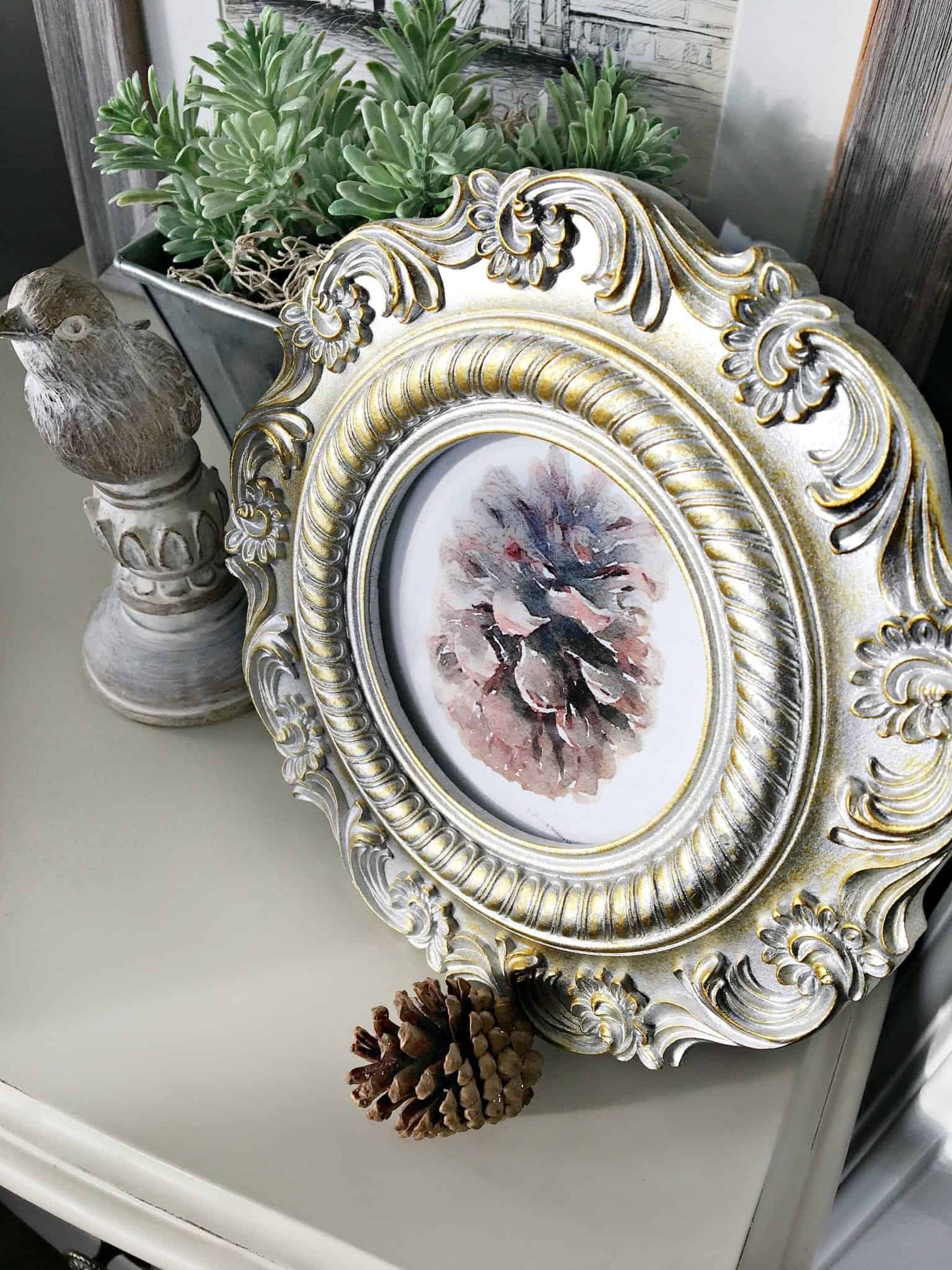 I wish you could experience the amazing aromas from my new candles…I'll take a good dose of aromatherapy anytime.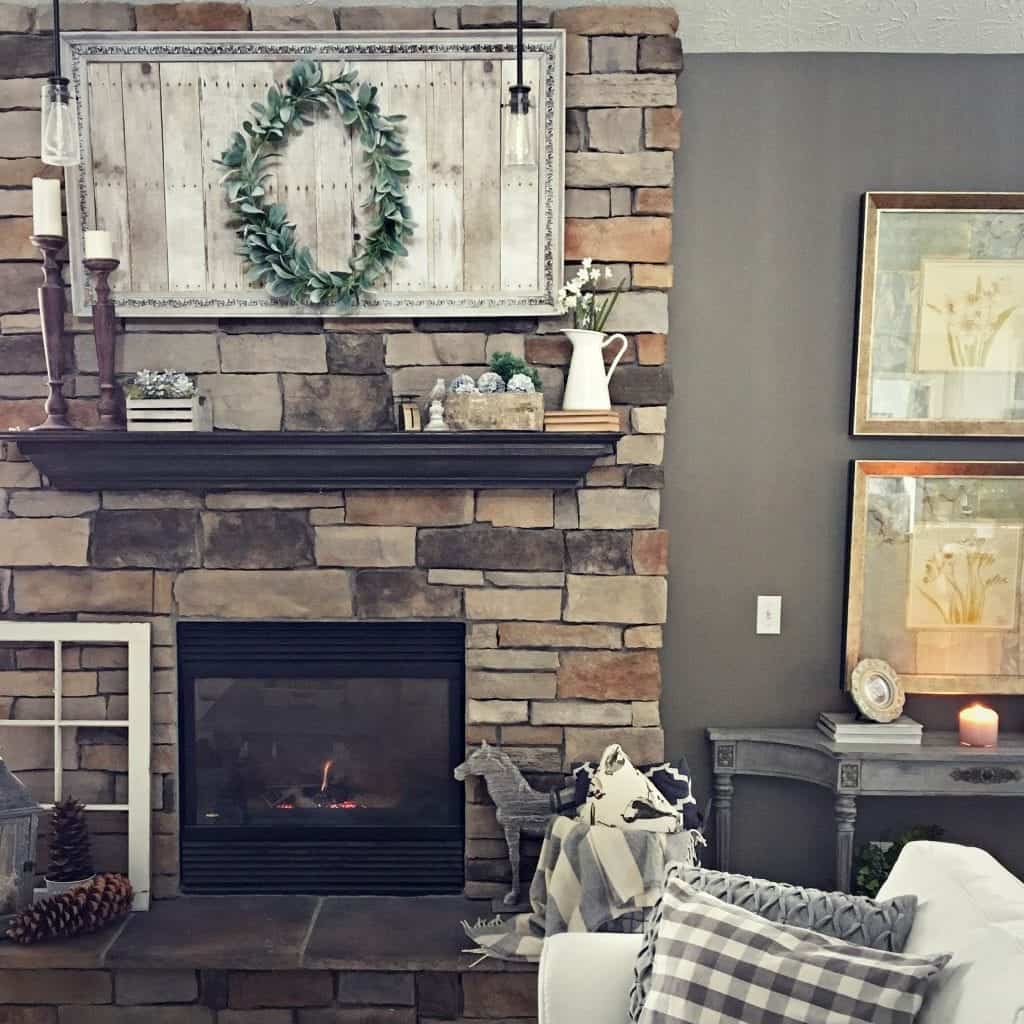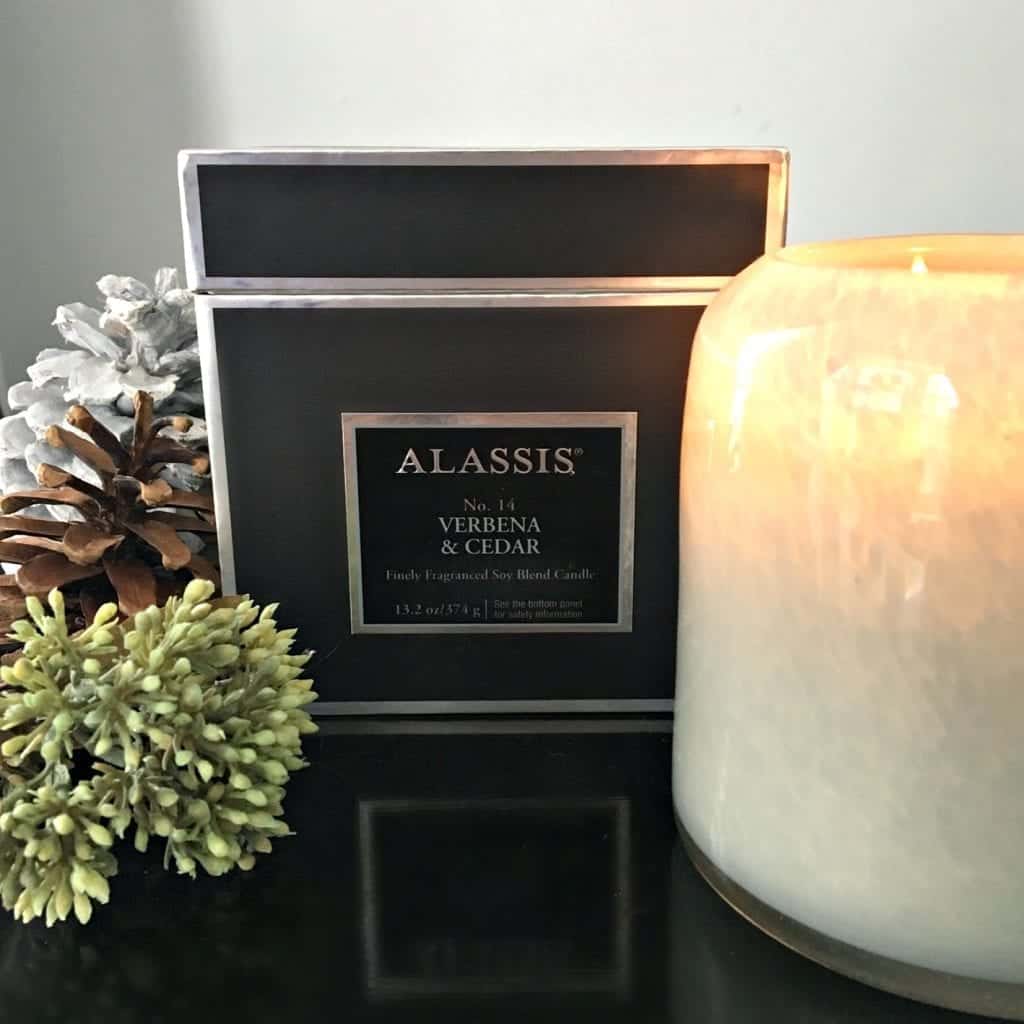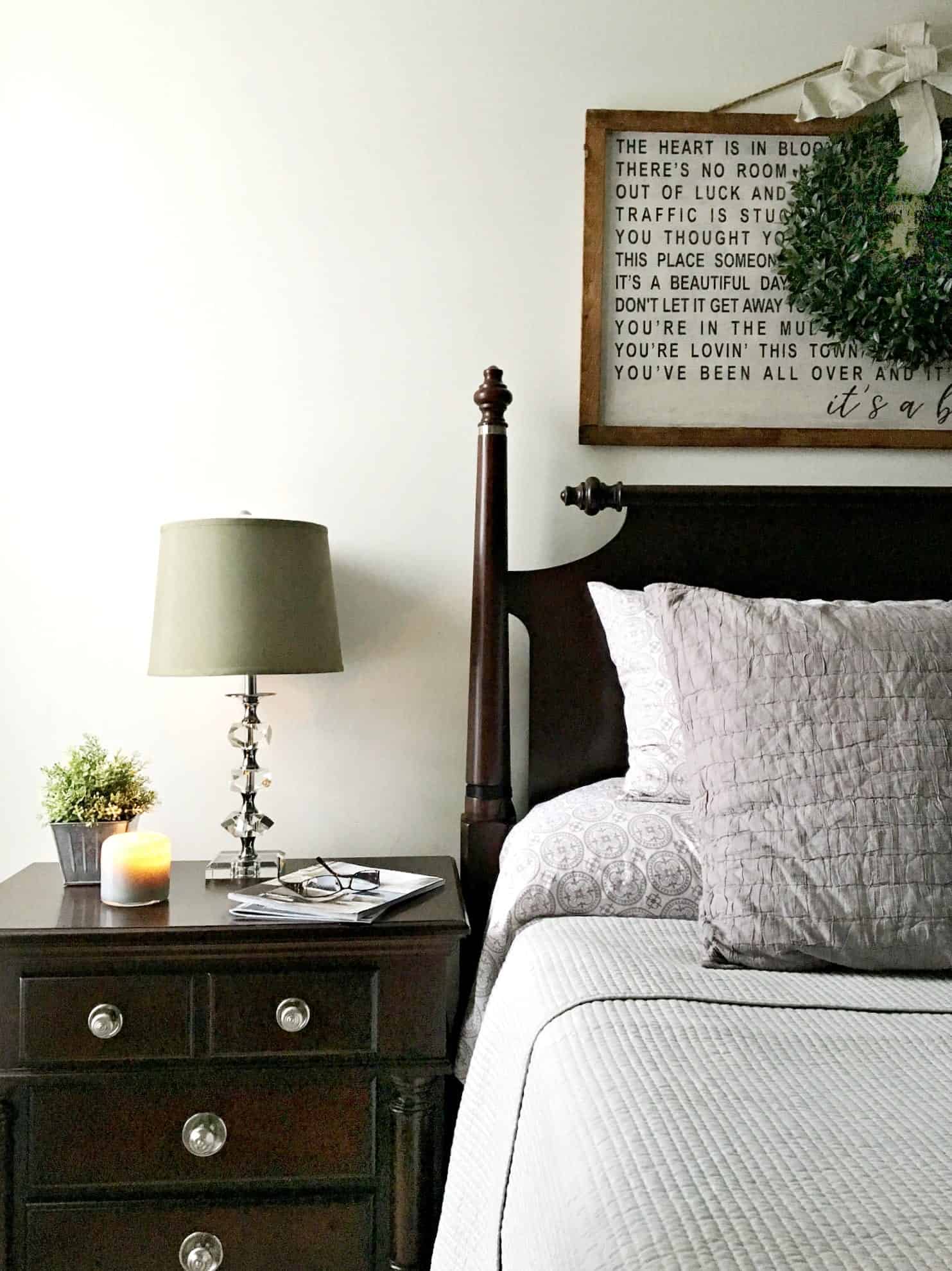 Since our bedroom has been a big focus this month, we've been spending a lot of time in here as a family enjoying movies. Our corner mantel in the bedroom is getting a lot of use these days…I'm still working on styling it, but the Lotus + White Tea candle from Chesapeake Bay adds just the touch of warmth that it needs.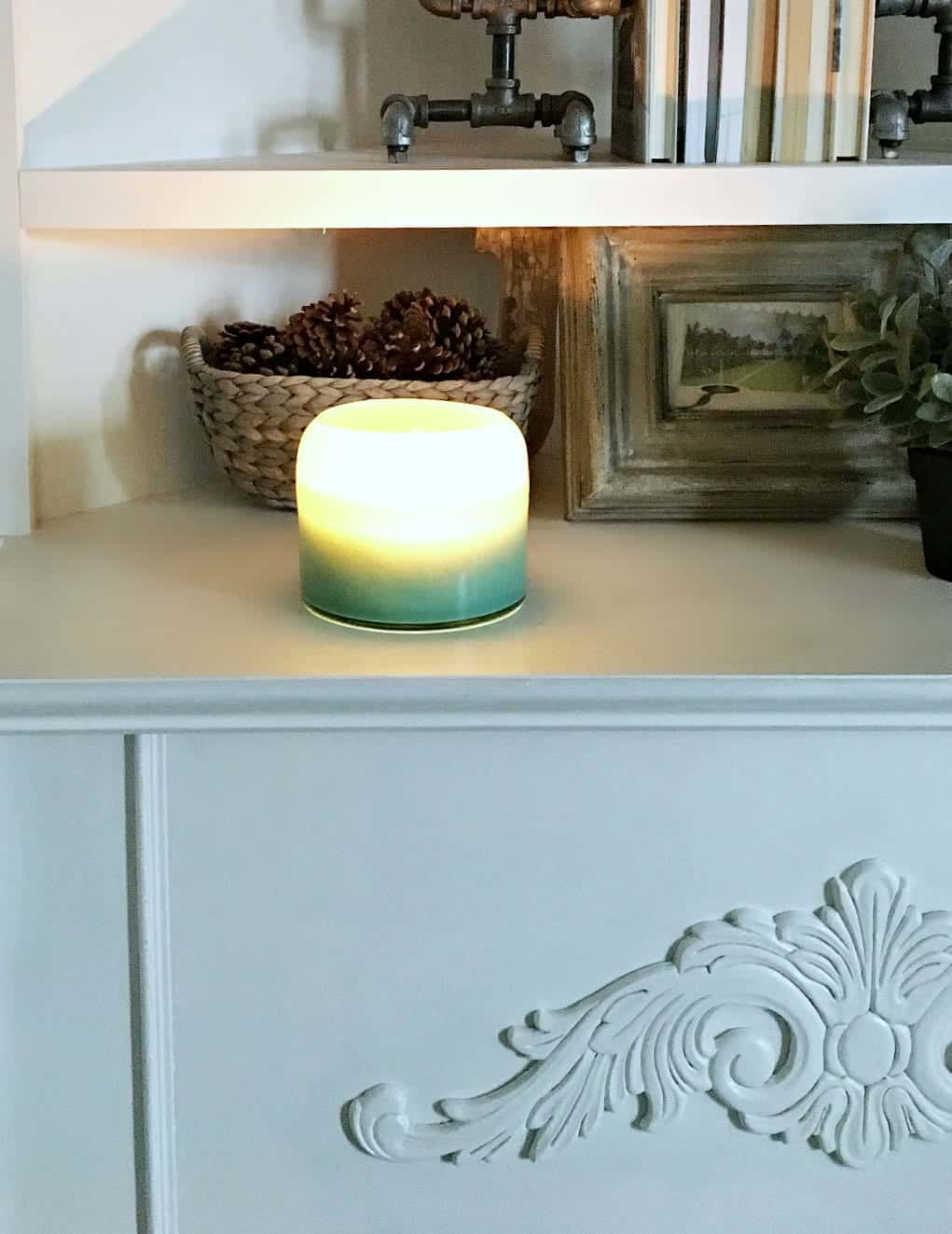 MORE ABOUT THE THE ALASSIS COLLECTION
Alassis is an exquisite collection of home fragrances inspired by the sophisticated early Mediterranean civilizations, cultures, and gardens. The collection was created by Chesapeake Bay Candle co-founder and Creative Director Mei Xu in 2012.
From Mei's native China to her adopted American home, fragrance has been a great passion and constant influence throughout her life. Since the early 1990s, Mei has traveled the world exploring art, culture, design and scent.
During her travels, Mei fell in love with the Mediterranean region with its vast quantity of sumptuous botanical fragrances and its rich history as the cradle of fragrance of early civilizations. Since ancient times, the power of scent has been thought of as mysterious, mystical, and sacred. Scents were used at rituals, for the power of healing and relaxation.
CHESAPEAKE BAY CANDLE BACKGROUND INFORMATION
Chesapeake Bay Candle is a premium home fragrance brand owned by Pacific Trade International, the integrated global marketer of candles and home fragrance products co-founded by Mei Xu and David Wang.

Established in 1994, Chesapeake Bay Candle is synonymous with stylish design and nature-inspired fragrances. Drawing inspiration from Maryland's idyllic shoreline, Chesapeake Bay Candle has provided scent, style, and ambiance to millions of families around the world for over 20 years.
The Chesapeake Bay Candle online store, opened in 2015, offers our most popular product collections including the Alassis Collection, The Heritage Collection, and the Chesapeake Bay Mind & Body Collection.
Thank you to Chesapeake Bay Candle Company for contributing to my "comforts of home" theme I've been following this January.
What simple touches are you adding to your winter decor this year?