Here is a peek at our booth for Vintage Market Days which is being held Thursday, October 12th through Saturday, October 14th in Columbus, Ohio. I'll be streaming live video from the booth during the event on Instagram and Facebook, (common hashtags to follow #shopsnazzylittlethings and #VMDwestcbus). Creating this space felt so much like a room remodel! The event theme is "gather" — hopefully that comes through in our design!
If you were an earlybird this is what you'd see….we're still in the process of prepping the booth…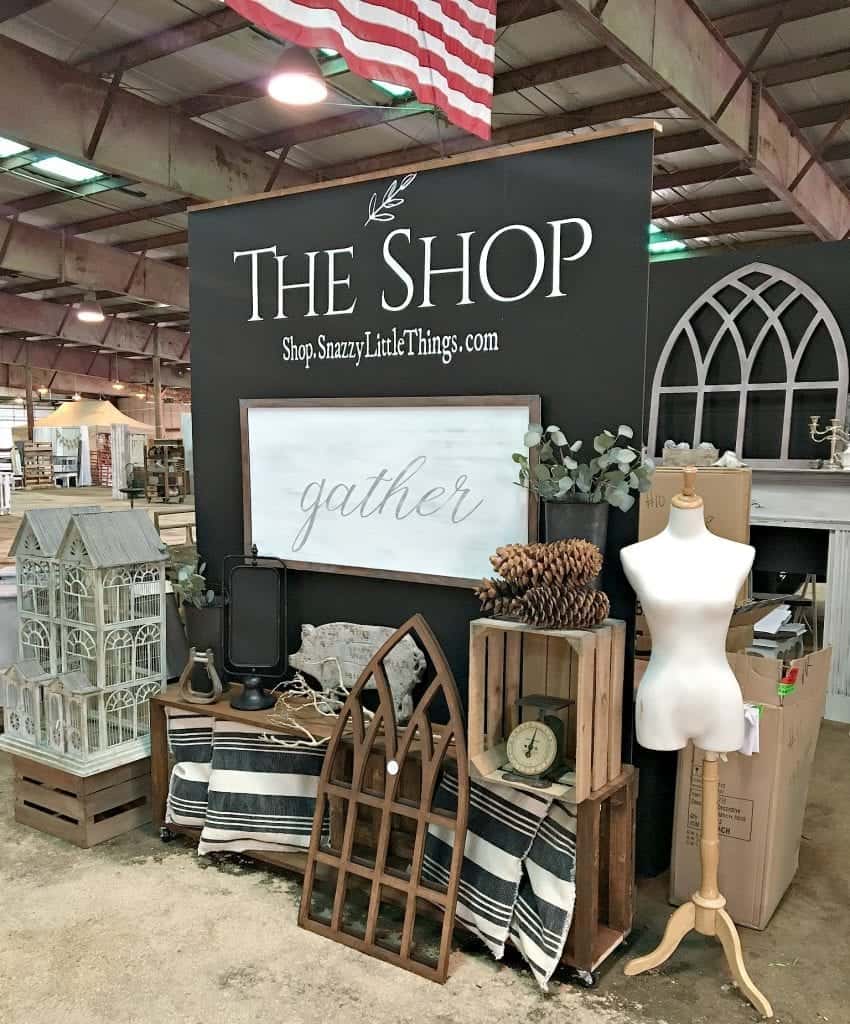 I didn't go crazy with fall decor, but I did decorate it in the same way I do my home. My love for high-contrast interiors took over, so the booth design reflects that. Once I created the booth mock-up drawing, Mark had creative license to create the structure. He did such a nice job, don't you think?
Many of the items we handmade for the store will also be included in our November inventory. We will share more photos of the booth structure for those of you who are curious about how to make your own.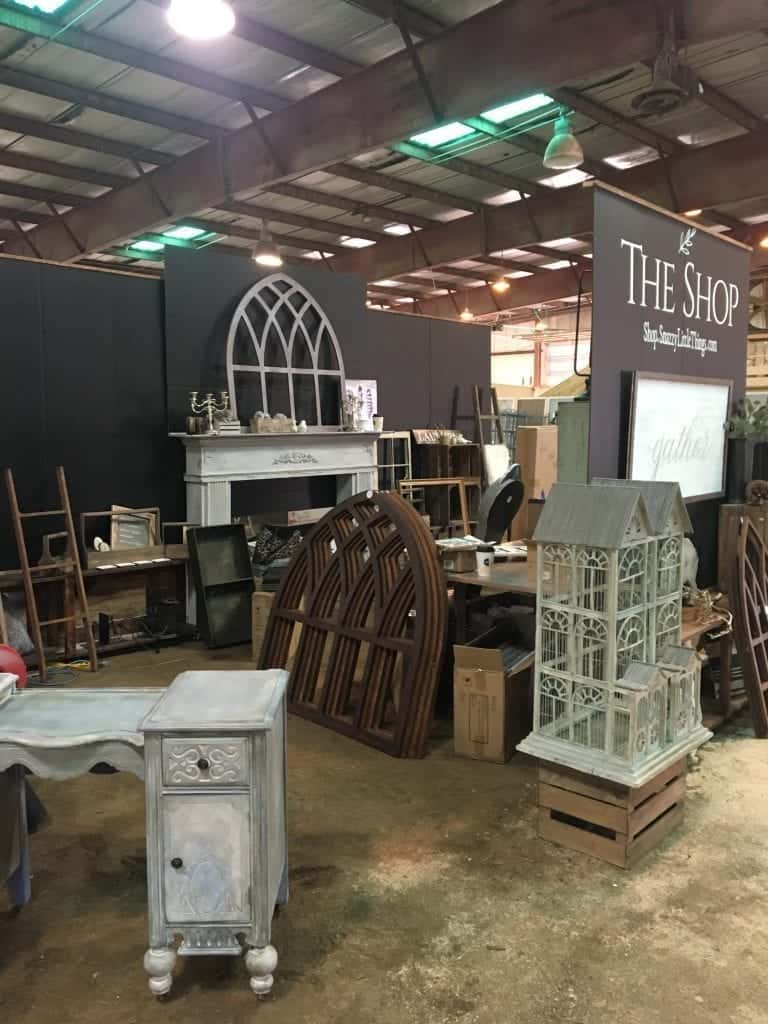 Today I'm adding rugs, plants, mini lights and all kinds of fun embellishments. I'll be hanging botanical art on the back walls, too.
The pop up booth structure:
The walls of the booth are actually dorm room dividers made of cardboard that extend 72″ high x 6 feet wide. We wanted them to be taller, so Mark built bases that look like crates on wheels. The oversized lettering on the wall was created using my Silhouette cameo and $5.94 contact paper from Walmart.
For now I just wanted to marvel at the fact that we pulled it off! Since the booth is over 100 miles away from home I will add more pictures later…expect updates on Instagram LIVE and on my story where I'll provide more behind the scenes. I see in this pictures we missed some spots when staining…so I'm adding that to our supplies list. : )
Join me LIVE from Vintage Market Days:
#shopsnazzylittlethings and #VMDwestcbus
See you online!