Blogging Tips | Photography Courses | Get Started!
I provide coaching and technical training for fellow bloggers, entrepreneurs, small and mid-size businesses to improve their web presence and design aesthetic. As a fellow creative, I model all that I teach here on my own blog, putting everything into practice that I share. Speaking packages also available upon request.
Each client will be assigned a client project portal similar to the one below where we can set goals, share resources and move your project through its various phases.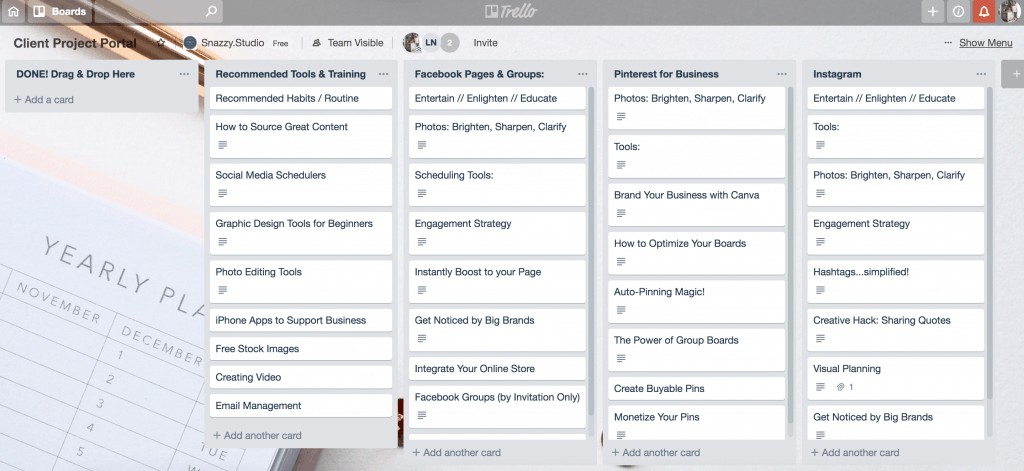 My own personal experience with digital design, social media consulting & branding began in 2012 when I started a DIY blog called Snazzy Little Things. All of the design elements were created myself, and what started as a fun hobby quickly grew into a new career path. In 2016, I left my 17-year software sales career in favor of helping businesses craft a high-quality, attractive and branded web experience for their online following.