9 Ways to Practice Self Care During the Winter
Wintertime can create a number of challenges for a person's health. The holidays can create stress, the colder temperatures can contribute to seasonal colds, and lack of sunlight can seriously mess with mental health. Taking extra good care of yourself is extremely important to keep yourself out of a winter funk. Here are nine ways to practice self-care during the winter.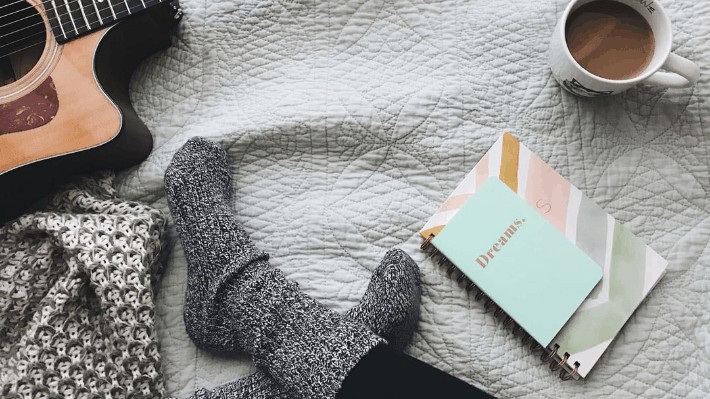 Update Your Look
Upgrading your appearance can give you a much-needed boost for your mood and self-confidence. When we look good on the outside, it can help us to feel better on the inside as well. You can update your appearance by getting a fresh haircut or going on a shopping spree to try on new clothes or splurge on a great pair of shoes. Paying extra attention to your grooming habits is also a great way to practice self-care. Consider trying a typical 10-minute laser hair removal session.
Schedule A Check Up
Your health is your highest priority. Make sure that you are in optimal condition by scheduling a physical check-up with your primary physician. While you're there, get a flu shot and any other necessary vaccinations that help prevent you from getting sick. According to the CDC, the flu has hospitalized at least 710,000 people since 2010. Getting your flu shot can help you from becoming another statistic.
Celebrate Good Times
Laughter and fun can be great ways to boost your self-care efforts. Birthdays are a great way to add some fun in your life. More than 71% of people love celebrating their birthday, no matter how old they are.Take time to celebrate the winter birthdays of your friends and family members. Why not host a few parties yourself and gather up all your family and friends for a fun night together?
You can also do plenty of other fun things during the winter such as going on dates, having dinner with friends, or getting involved in various social activities in the community in which you live. It's easy to want to isolate ourselves indoors when it's extremely cold outside. But getting out of the house can boost our spirits and keep us healthy through opportunities to socialize with other people.
Treat Yourself!
Finding time to rest and relax is important for taking care of yourself. Make a day of it and take a hot bubble bath, fix your favorite food, and nestle up on the couch or in bed with some calming herbal tea to watch your favorite movies or TV shows. Consider lighting a few candles to set a calming mood. Candles are incredibly popular for self-care, as people spend around $3.14 billion on them every year. Schedule a massage to help you relieve stress and loosen tight muscles.
Get Some Exercise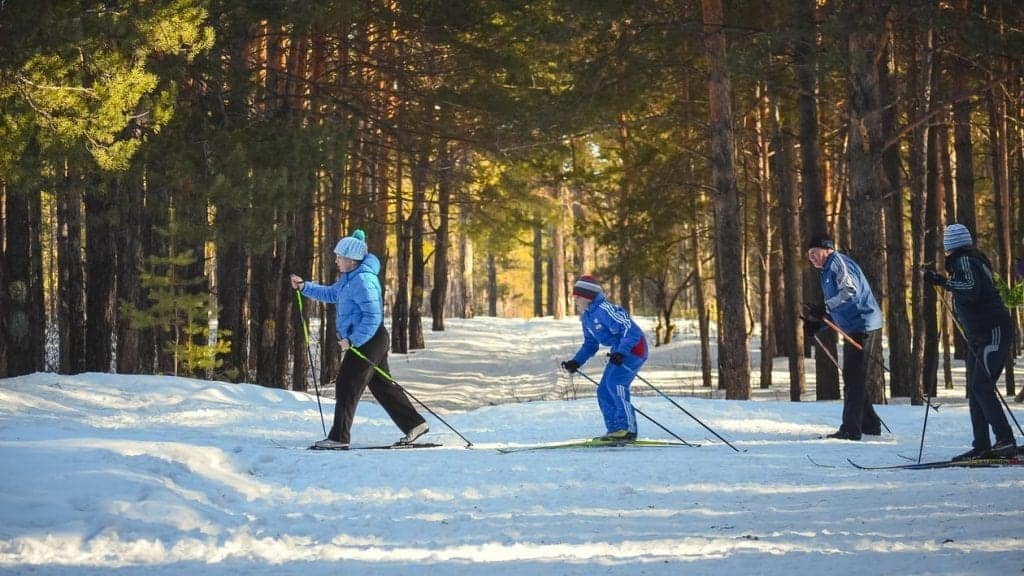 You can also take care of yourself by doing yoga or performing some light stretching exercises. Go for a long walk through nature trails and take in the scenery. Getting some exercise will help your brain to release chemicals that are responsible for helping you feel better. It's highly beneficial for releasing pent up stress and anxiety.
Spice up your exercise routine by getting involved in some fun winter sports. You can take up things like ice skating, hockey, skiing, or snowboarding. Crank up your favorite playlist, get up, and dance. These activities will help you stay warm while enjoying the great outdoors and help you relieve stress.
Get More Sleep
Often, our lives can get so busy that we sacrifice our sleep. Wintertime definitely doesn't help with its shorter days and lack of sunlight. Getting more shut-eye can work wonders for our overall health and wellbeing. Aim for at least eight hours each night.
Also, try to establish a routine where you get up and go to bed at the same time every day. You can accomplish this by setting your alarm each morning and by creating a relaxing bedtime routine that will help you fall asleep faster. Avoid using electronics or watching TV for at least an hour before going to bed to allow your mind to rest and unwind. Take a hot shower and drink warm beverages to help you feel sleepy.
Replenish With Water
The cold weather can play tricks on your body, making it believe that it is properly hydrated even when it's not. Plus, the extra layers of clothes that you wear can cause you to sweat more. It's important that you replenish fluid loss by drinking plenty of water even when you don't feel thirsty.
Drinking water is important for proper brain and urinary tract function It also protects your joints. You should make it a goal to drink at least eight glasses filled with eight ounces of water on a daily basis.
Monitor Your Mental Health
The stress of the holidays and the winter weather can greatly impact the state of our mental health. You can practice self-care by taking the time to read, journal, meditate, and practice visualization techniques. If you are expressing severe depression or anxiety, you may want to consider making an appointment with a therapist. Talking about your problems and getting professional help when needed is a good way to practice self-care.
Eat Healthy Meals
Wintertime creates many opportunities for us to reach for foods that aren't truly good for us. Holiday feasts, cookies, and treats can not only pack on a few extra pounds but also wreak havoc on how we feel about ourselves. Incorporate healthy foods as much as possible to give your body the fuel it needs to run at optimal performance. Reach for healthy alternatives such as beans, oats, and fruit. Take vitamins and supplements to boost your nutritional intake.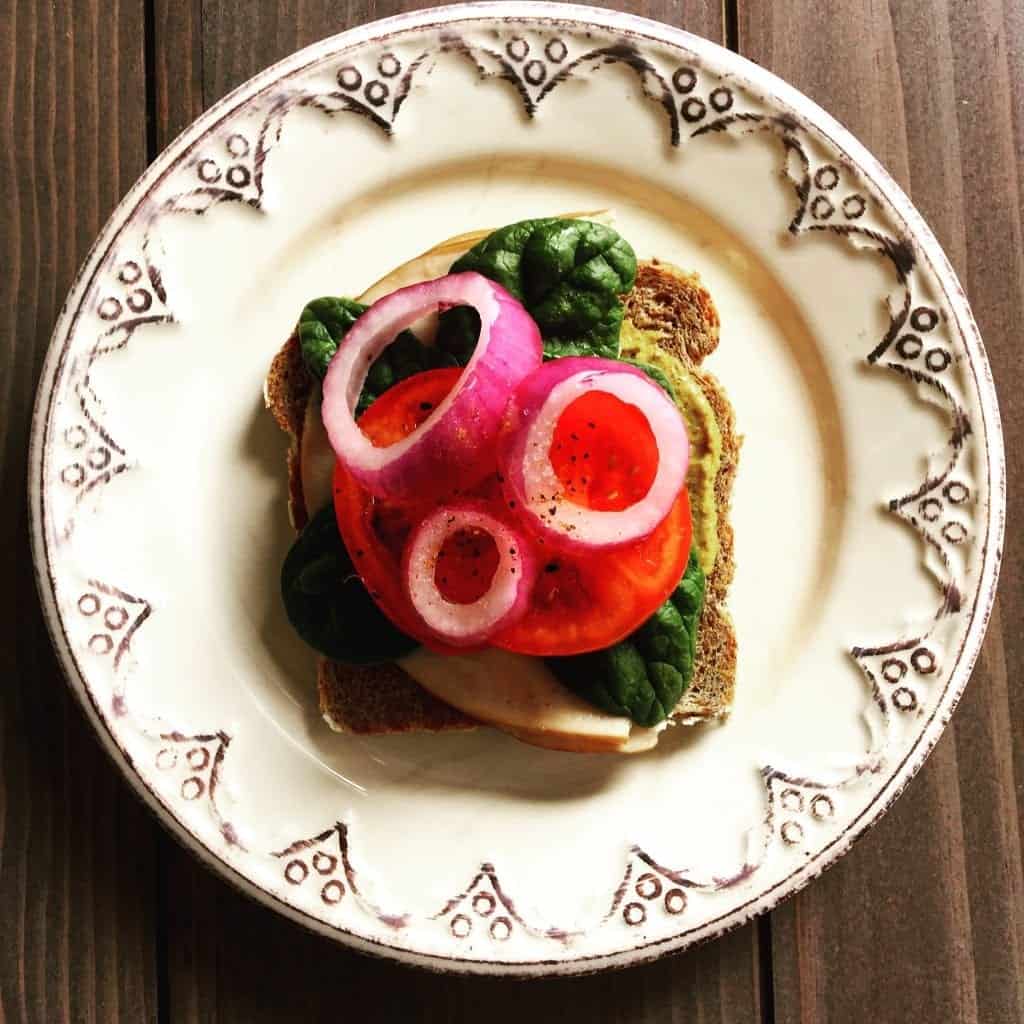 Following these strategies are excellent ways to practice self-care during the wintertime. It's important to make time for yourself in order to stay healthy and strong. Dig yourself out of the winter doldrums by giving yourself some extra tender loving care by finding activities that work well for you in helping you recharge.