DIY: $40 T.J. Maxx Table Rescue
The clearance section of a store is almost always where I start my shopping journey. It's the section of the store that I consider is my sanctuary. A place for the misfits. And I happen to feel very comfortable there.
So when I spotted this poor, lonely broken table at T.J. Maxx, I knew I had to rescue the poor soul and bring out the beauty in this piece. ($40 deal, as compared to $129). Bonus! And all it needed was an L bracket to the backside to reinforce the one cracked side. Done.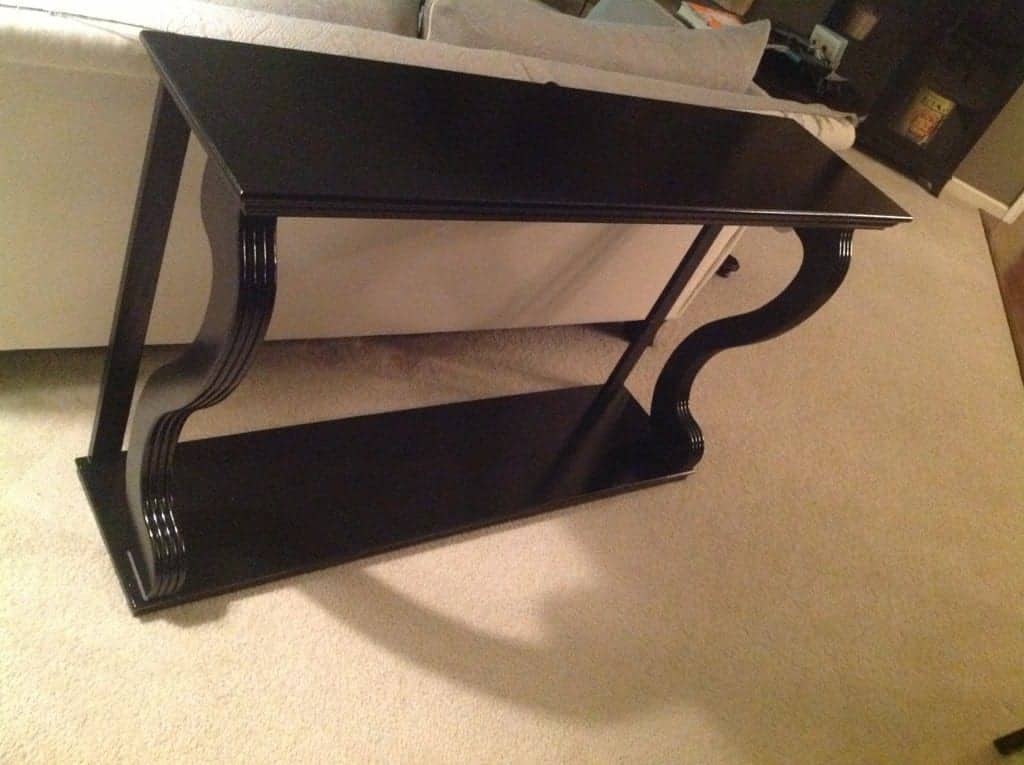 I ended up priming it, then painting it with a flat light grey (this is before I discovered Annie Sloan, but I am still in love with results). I then purchased Martha Stewart Transfer Paper (this is an affiliate link from my own store).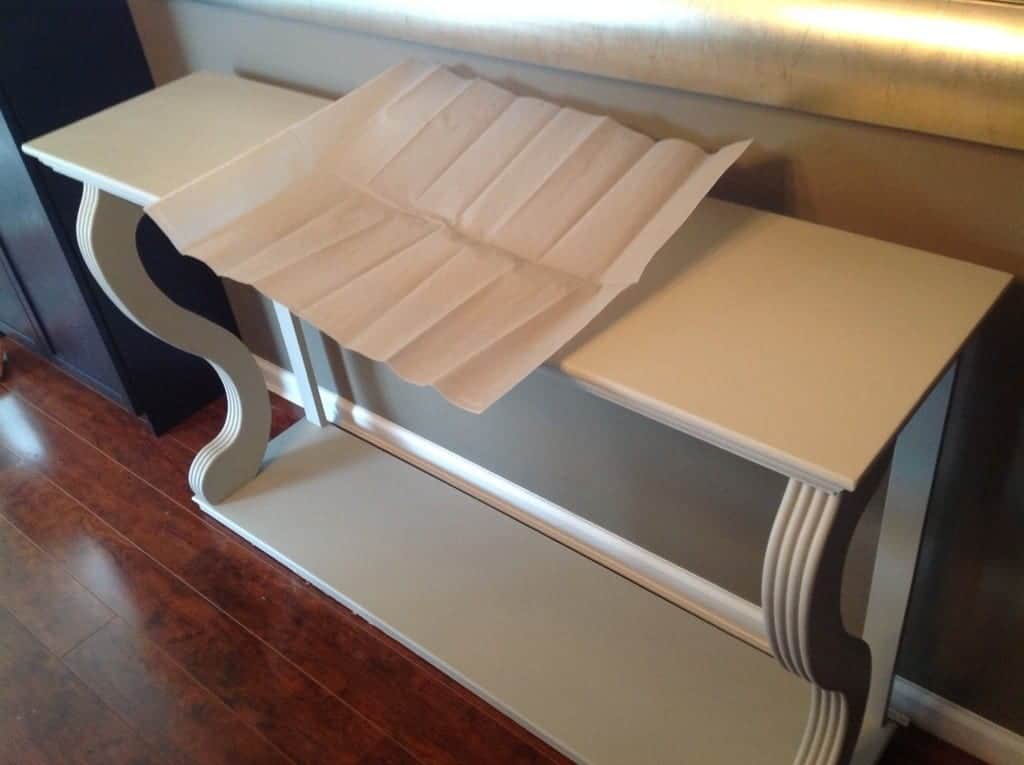 I hopped on my favorite site for royalty-free images, The Graphics Fairy, and I chose an image from this section. Here is the one that I chose: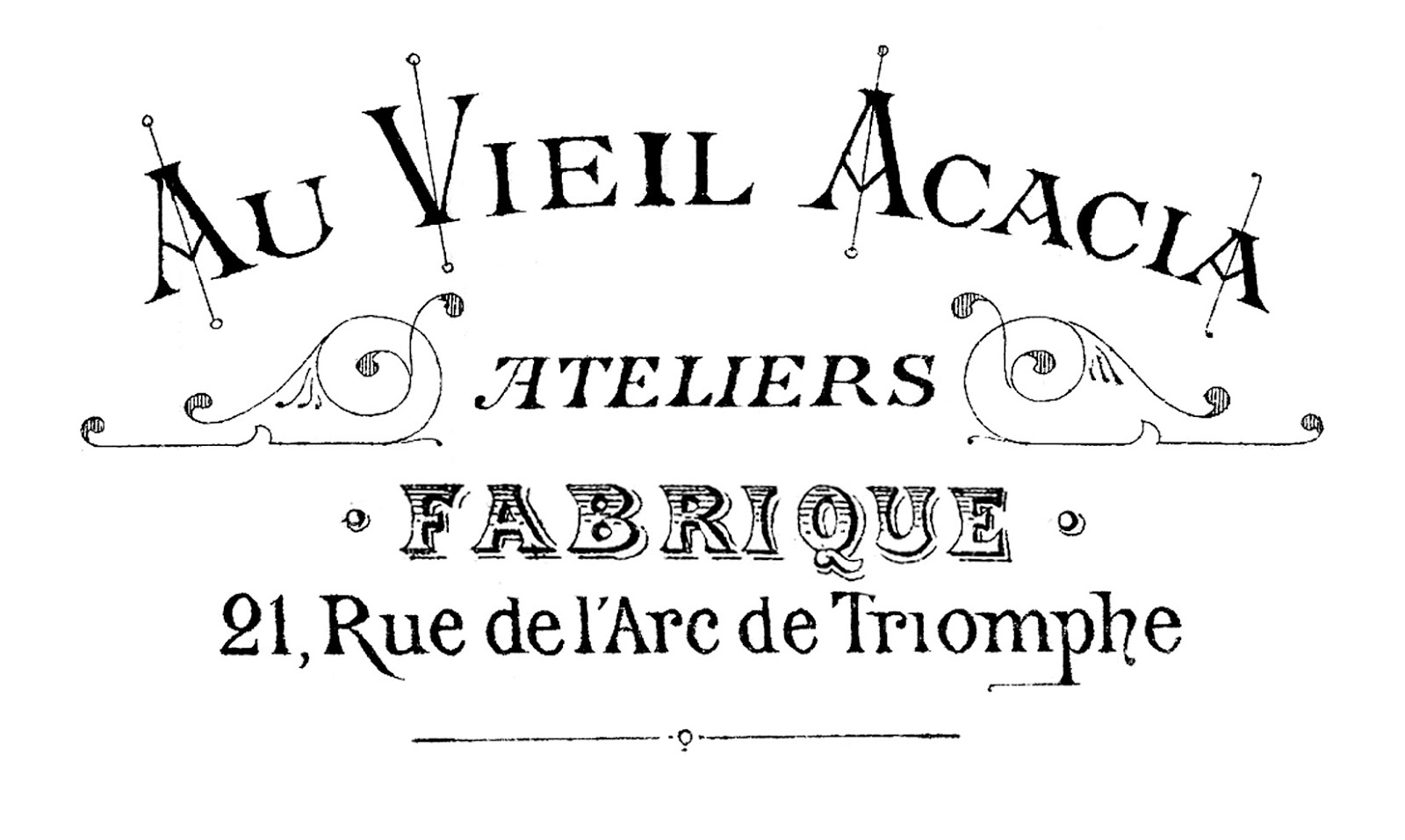 I loved the hand-painted look of the fonts on this particular image. So I enlarged it and tile printed it….see the individual sheets below? That's called tile printing…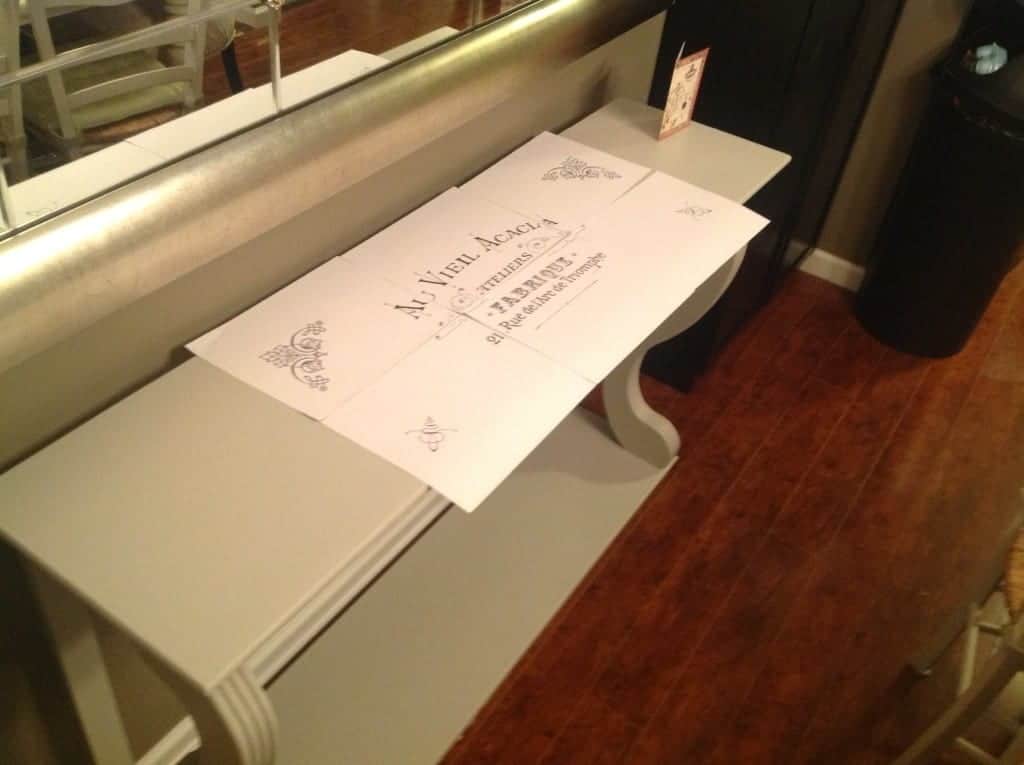 You tile print by doing the following —->
Tile Printing:
Decide on the dimensions that the image will need to be. Then…
Save Image as PDF—>File—>Print—>Look for "Page Scaling", then select "Tile All Pages"—>"Tile Scale", and choose how much you'd like to enlarge the print (for this example I chose 200%)—>Click "Show Cut Marks" if you want a dotted line to show where they attach –>your image dimensions in this case end up 51″ long x 33″ high. (See highlighted on the right). Then PRINT!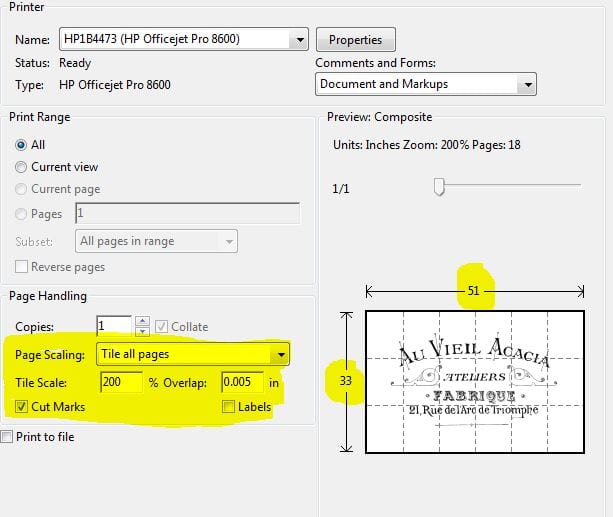 In the pic above, the highlighted areas on the right shows you the actual image dimensions. In this example that I just modeled…the graphic would be huge (51″ x 33″)…but it gives you the idea on how to do this for larger projects.
I taped the pieces together…then trimmed off the excess white space. Then laid it on top of the Martha Stewart transfer paper (carbon side down), and traced the entire graphic with a pencil. (Be sure to tape down the carbon paper that is attached to your own image, or it will move).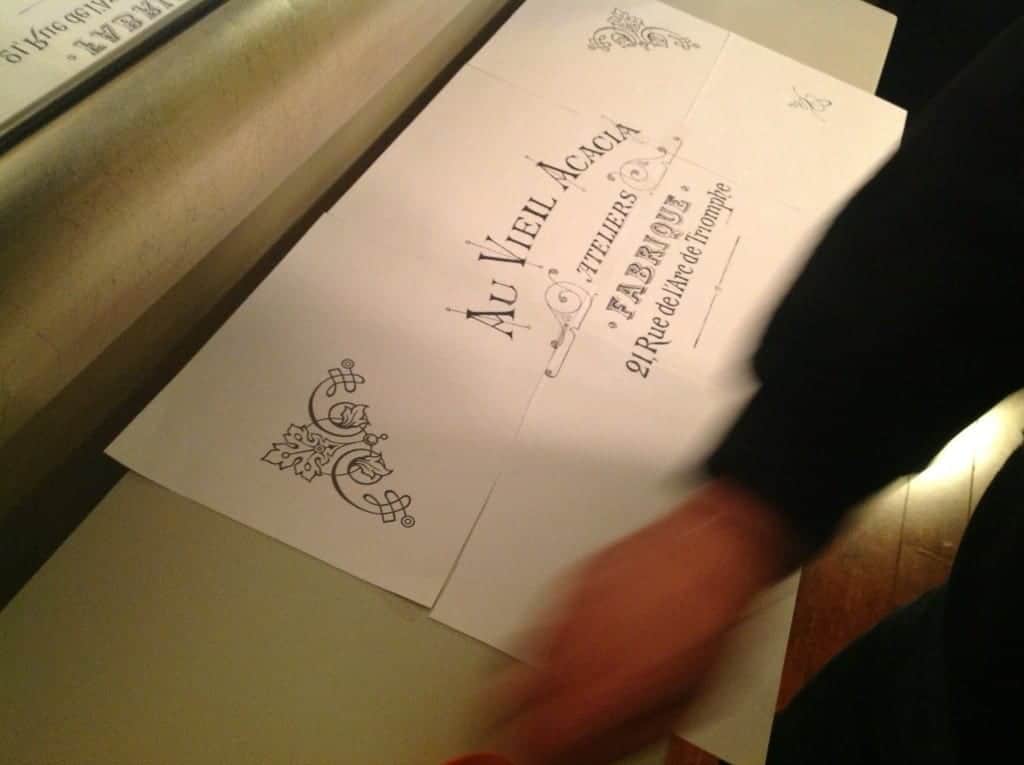 taped together with Scotch tape…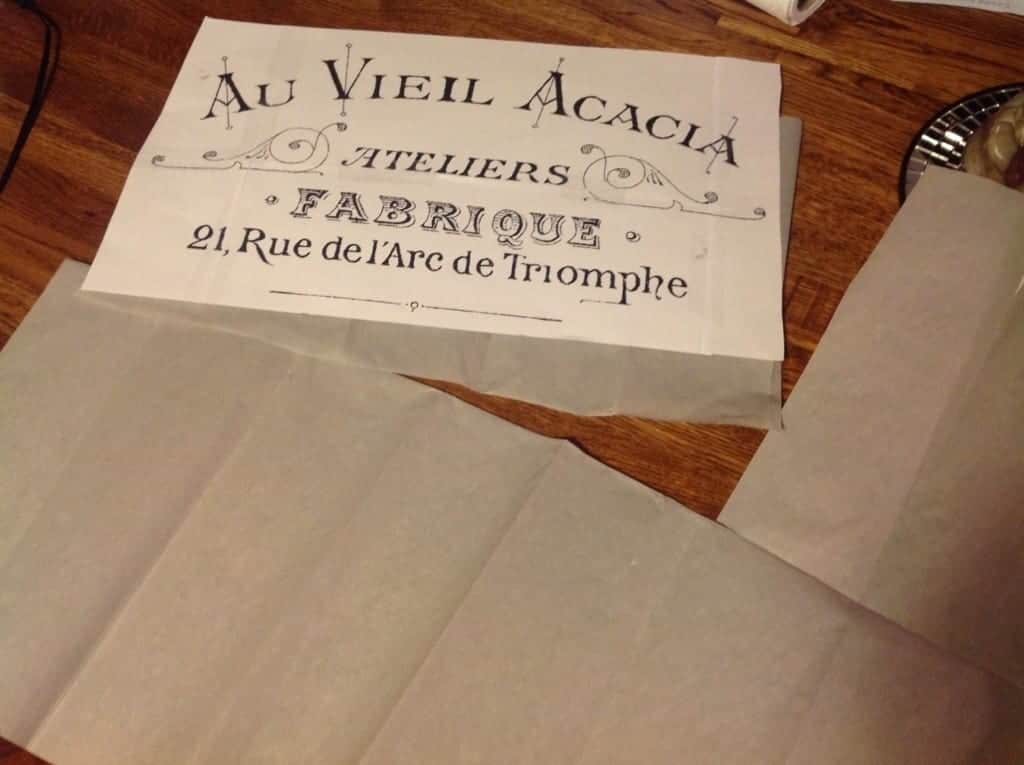 …traced the image FIRST with a pencil. See the carbon renmants below? That's why you trace first with the pencil. Then…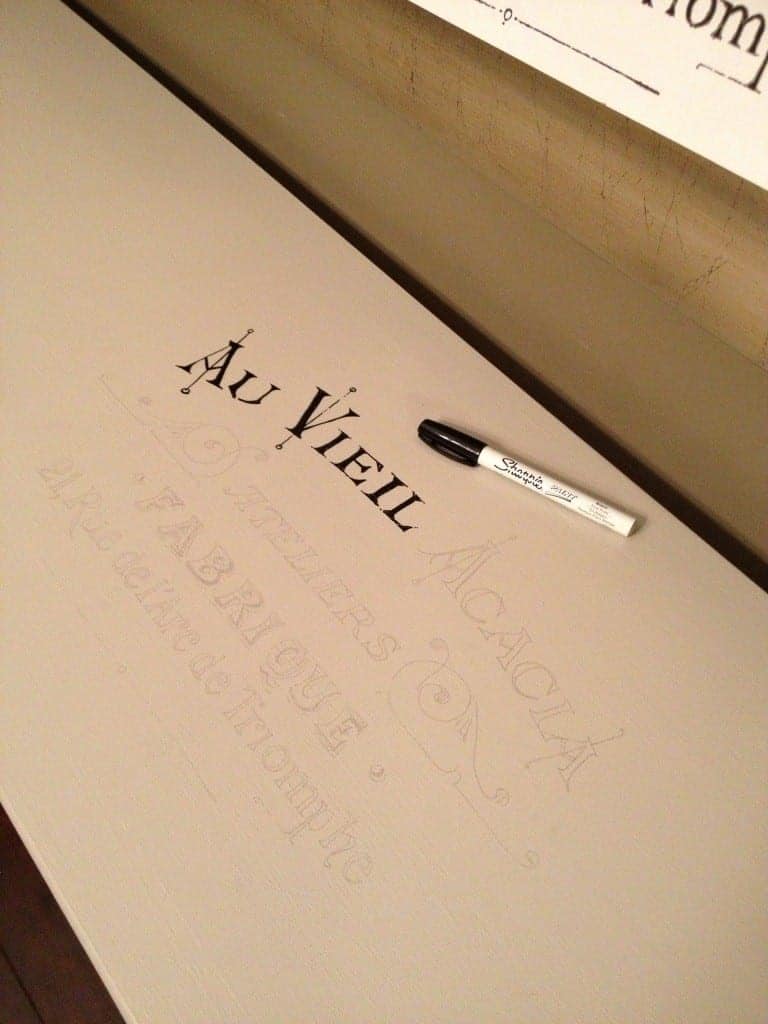 …I purchased a Paint Sharpie to fill in the carbon transfer.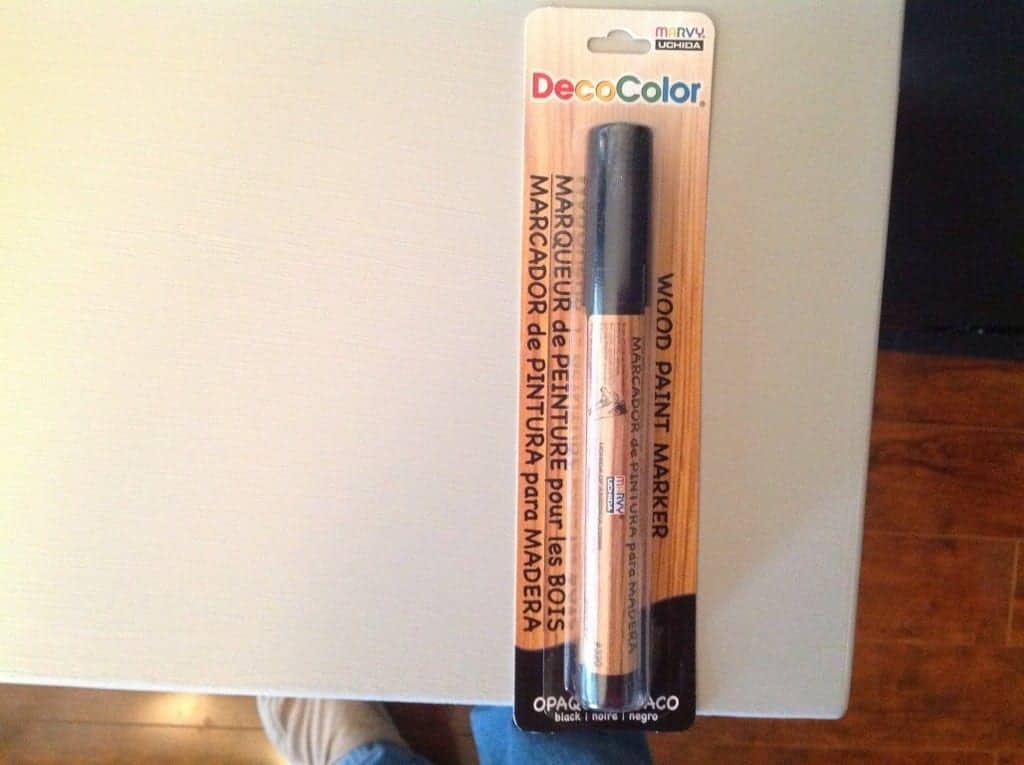 After the image tried, I painted with a matte poly top coat…and…
Another look back at the room in 2005…that big empty wall on the right is where this table sits now.
See the little girl in pink with the hardhat on? :)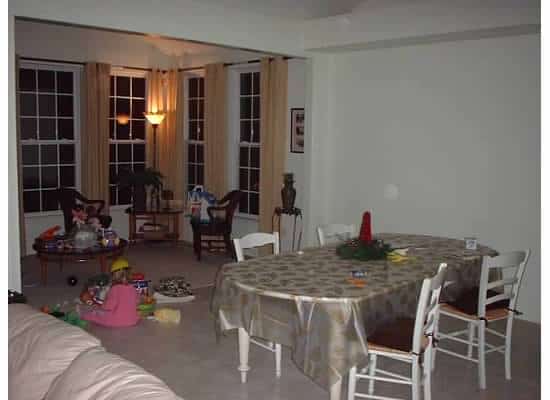 This project has been shared with: