I've not showed you the exterior of my house much, have I? Well…the rough Ohio winter nearly wiped out our landscape, and we've been saving trees…literally.
So I've been on Polyvore getting ideas on how to spruce up some of our outdoors spaces.
Let me first ask a question.
Is it strange in that I like the driftwood grey color on aging outdoor decks? I realize that color (to most people) means that the wood is "old".  But when it's made to look old ON PURPOSE, that makes it okay, right?
Ok…maybe not. But regardless of the floor color…this is the direction I'd like to go with our deck decor.
***********
What do you think?
Would a driftwood grey deck bother you?
Do you like the natural wood better?
Here is a picture of where we are currently on our powerwashing…and I admit, I might go right back to the grey.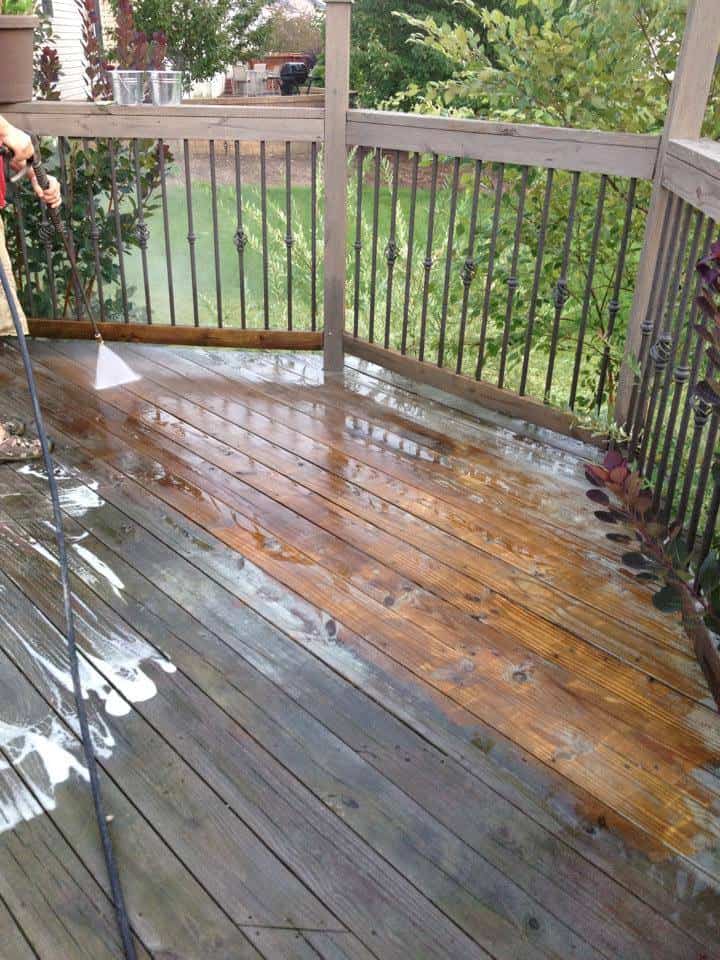 P.S. – Mr. Snazzy likes the natural wood.