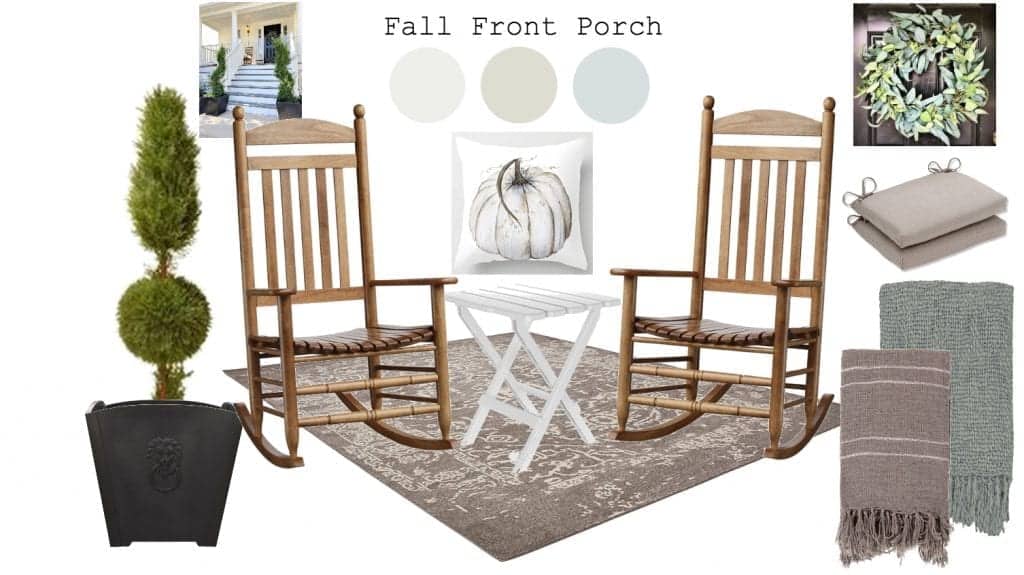 I'm discovering that this front porch is one of my favorite places to sit every single morning. It's tiny but I love it. Our new neighborhood is adorable! We sold all of our exterior furniture with the old house so we truly have a fresh start here. We power washed and trimmed the pear tree (to the tune of $400, but I'm hearing a lot of neighbors lose trees every winter since pears are delicate). Since we moved here in August I'm able to catch a few sales end-of-season sales and search for nice porch furniture. This is going to be fun! Update! (See how the porch looked in the fall // Christmas 2018.
Front Porch Decor Elements I Love
I always love to find big items during end of season clearance sales. That's when I came across these pretty planters online and managed to snag several (and gave some to my mother in law).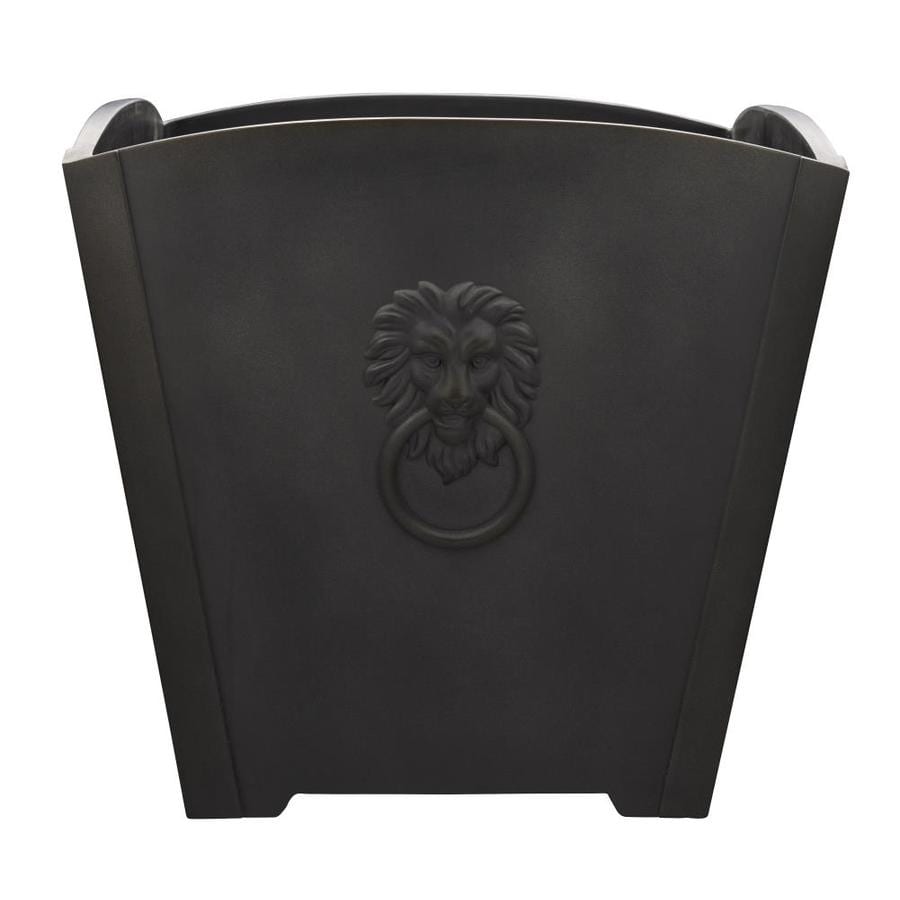 Found at Lowes.com (not a sponsored post)
When I spotted these I knew they'd be perfect for the new direction we are going with our decor. And they are only $17.98! The bad news: they are discontinued, so you probably need to search locally and pick up if you need a matching set. In my case, I had to visit 2 stores to complete my set. We always struggled with planters that tip over or become too top heavy, but these are big, and extremely durable.
After living here only a few weeks, I'm investing in only the basic furniture needs. I will share an update of my fall porch after this weekend since we're getting it ready for Avery's first homecoming dance (we have to get pretty pictures, of course!) The only plants in my budget are for clearance perennials or evergreens that I can stick in the ground soon. While I love mums, winter will be here before you know it, and they just don't last for me.
Porch (Before) Video Tour:
Here is a video tour of the porch and I share some of the items I've been buying. Once I find the rug I like and plant flowers, I'll share an update.
Our door is pretty scratched up at the moment, but that didn't' stop me from snagging this pretty seeded eucalyptus wreath from the Target Hearth & Hand collection. The front door paint project is on the to-do list. A fun fact: this door and the sidelights are is exactly like our previous home (same builder!)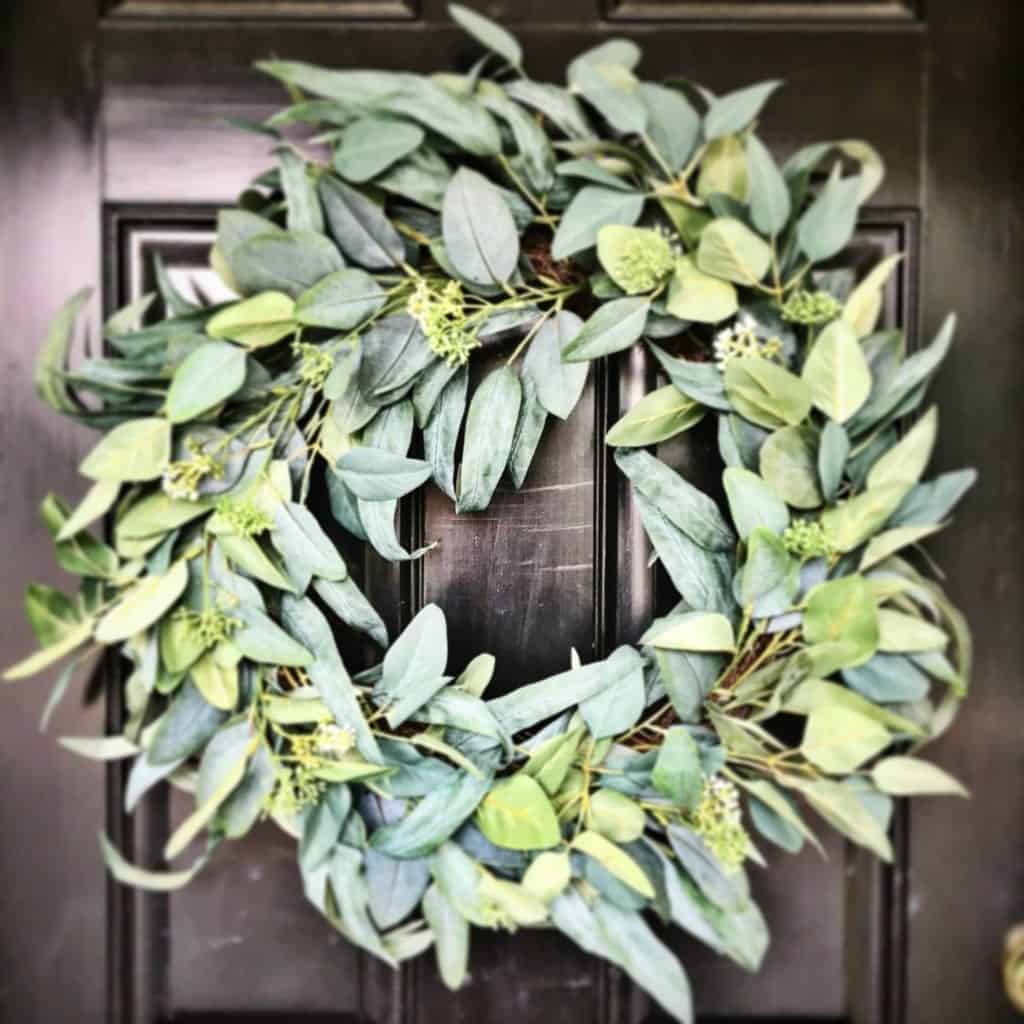 A quick look at all the "elements" that we have so far…I'll post an "after" early next week.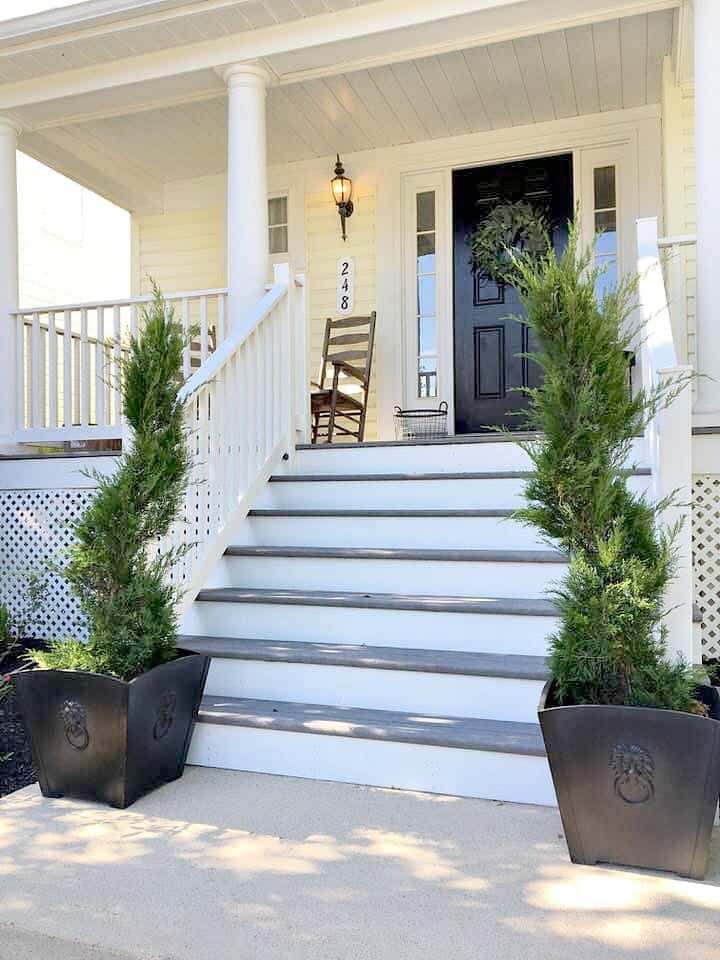 If you watched the video you probably saw the bed I bought for Avery. Her room is also starting to come together now that we've fully replaced her bedroom (with the exception of the mattress!) — yes, she's still sleeping on an air mattress. So I'm sure I'll have that room update to share soon.
Front porch to-do list:
Paint the front door
Plant the mint julep junipers in pots
Buy clearance perennials (going for an English garden feel)

Stick in the ground before winter

Clear coat the antique rocking chairs (a gift from my mother-in-law)

Keep gray or paint? — we replaced these with some comfy outdoor chairs

Buy cushions for rocking chairs
Buy solar motion sensor lights for stairs
Buy an outdoor runner / rug
Paint the risers
Consider a new landscape (getting quotes now)
Update exterior architecture (gable louver vent) . Hired this out for $200!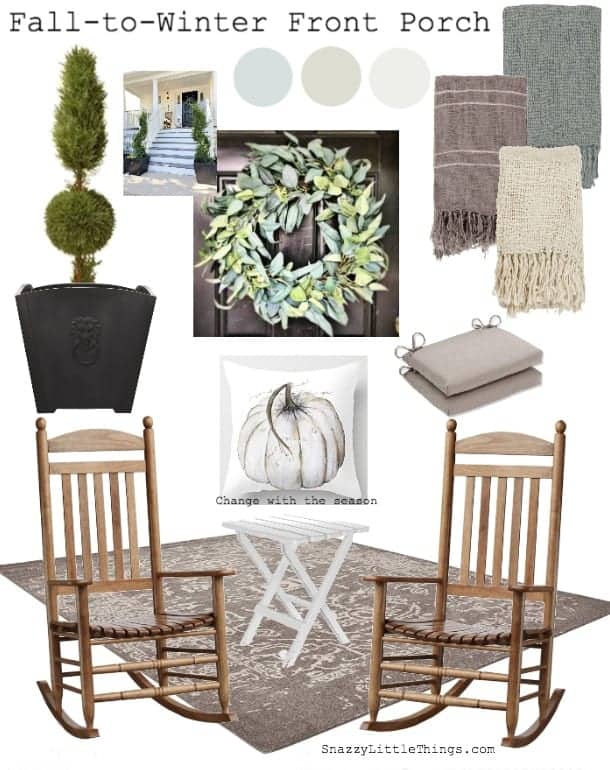 More to come!