***
Start your FREE SUBSCRIPTION to have my DIY tutorials and freebies delivered right in your inbox, click here to subscribe.  
***
As a kid, I loved to doodle. I often found myself imitating the Pink Floyd lettering on my folders while in high school. Sometimes my creations would become more formal and sophisticated, but I loved to try my hand and recreate my favorite fonts. I realize now that doodling is truly the best practice for developing a steady hand.
As I prepare for tomorrow's DIY Workshop "Handmade Chalkboard Art" it got me to thinking about how sophisticated lettering and fonts really are. It's not easy to imitate fonts freehand. So I started to research methods that artists used in the old days to create perfect lettering and signage.
I came across this video (warning: foul language ahead)…these are very "colorful" characters, but skilled craftsman who offered their "two cents" on this style of art.

I tend to do things the old fashioned way. So maybe I'm one of those characters?   One day I will embrace all of the new technology that's available, but for now, the old fashioned way is what I will teach in tomorrow's class.
Reserve your spot for my workshop tomorrow where I will teach you how to DIY your own chalkboard art (using an image of your choice). Here we will imitate many of the techniques used by the artists from the good ol' days.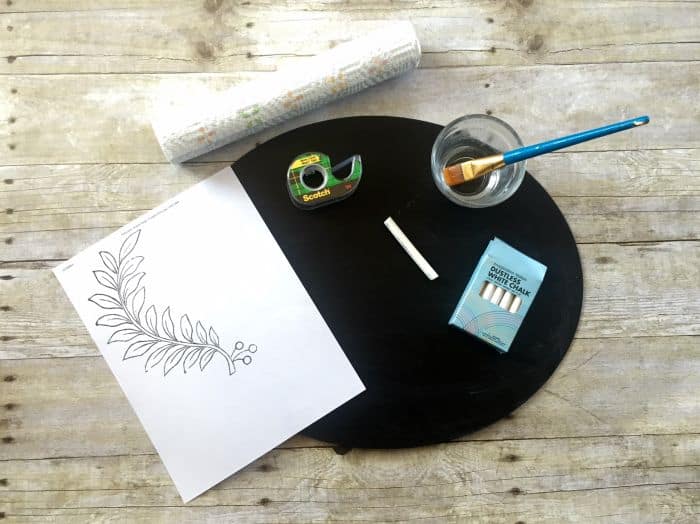 SUPPLY LIST:
* Chalk (real chalk, just like your teachers used) – newer pieces are needed at least 1″ long.  (OPTIONAL: Chalk "pens")
* A pencil & a sharpener
* Small Chalkboard (for practice) approx. 8″ x 10″
* PRINT AN IMAGE: Print an image on regular 8 1/2′ x 11″ printer paper (be sure to choose a simple image for this session).
* Small & Medium Artist Brushes
* Cup of Water
* Baby Wipes (or Clorox wipes, or wet cloth/paper towels)
Hope to see you there so that we can meet, live and in person!