For as long as I can remember, our formal dining room has been an office. I spend so much time in here and it's the first room on your right when you enter my home. Here a glimpse of it when I first began blogging in 2012-13.
And here it is now. Not much has changed in this room five years later. In fact, some things never moved at all…I found a flow that worked for me and I didn't feel compelled to change it.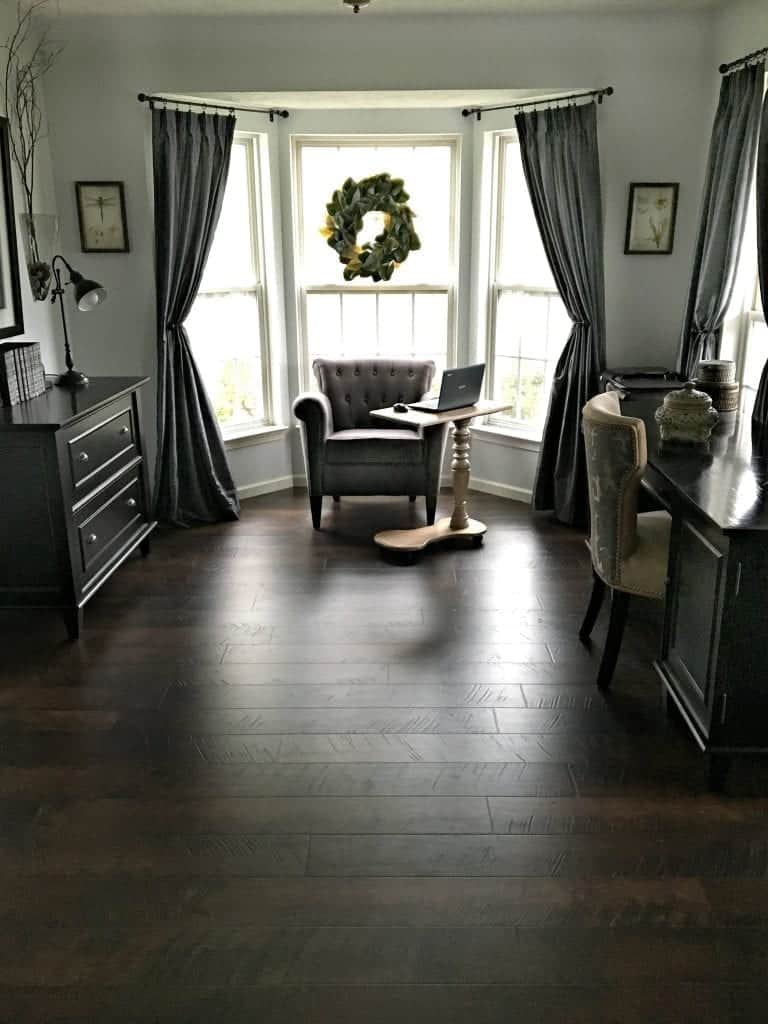 But then…this buffet appeared on my screen.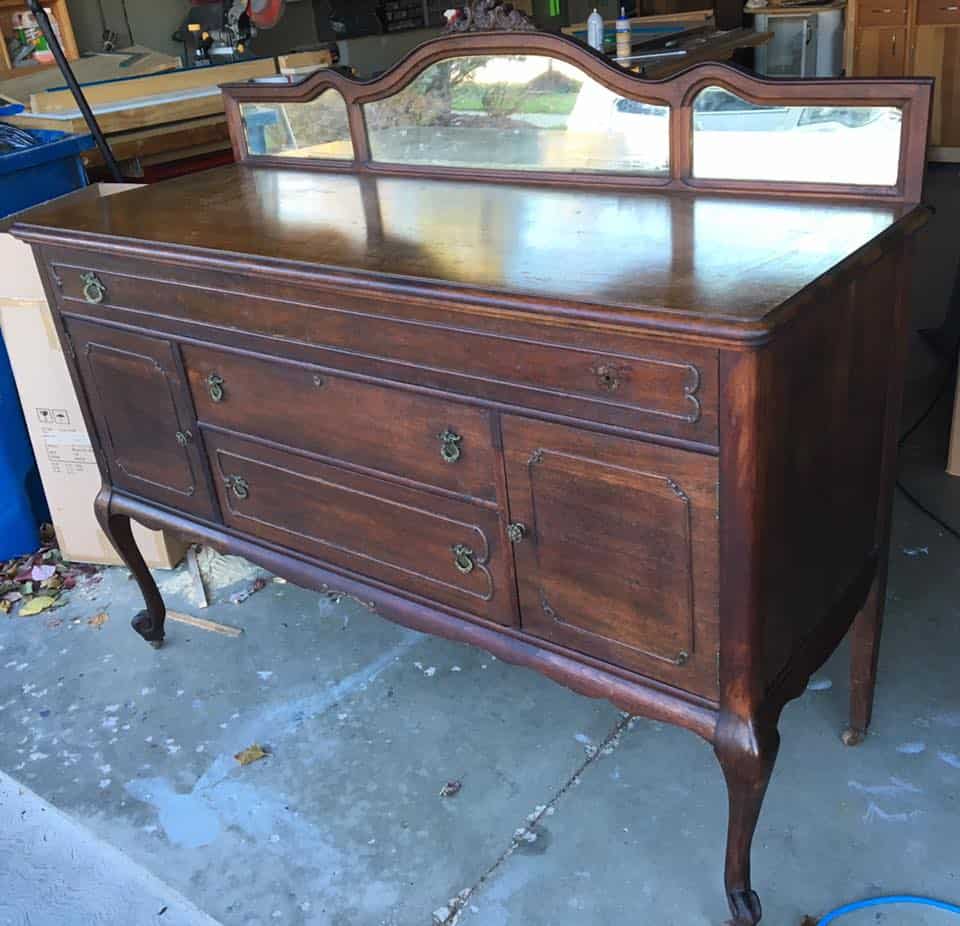 For $50…and I started to think….a little change may be good? 😉 And maybe we can bring a little bit of a dining room feel back into the office.
While we really don't need a buffet, nor do we need a formal dining room. — I always need a creative outlet!  That could be decorating, writing, photography…or…painting furniture. Before (or if) I paint it, I'm sizing it up and giving this a piece a chance – it really depends on whether it works with my existing decor.
So here it is. I'm still deciding. What do you think?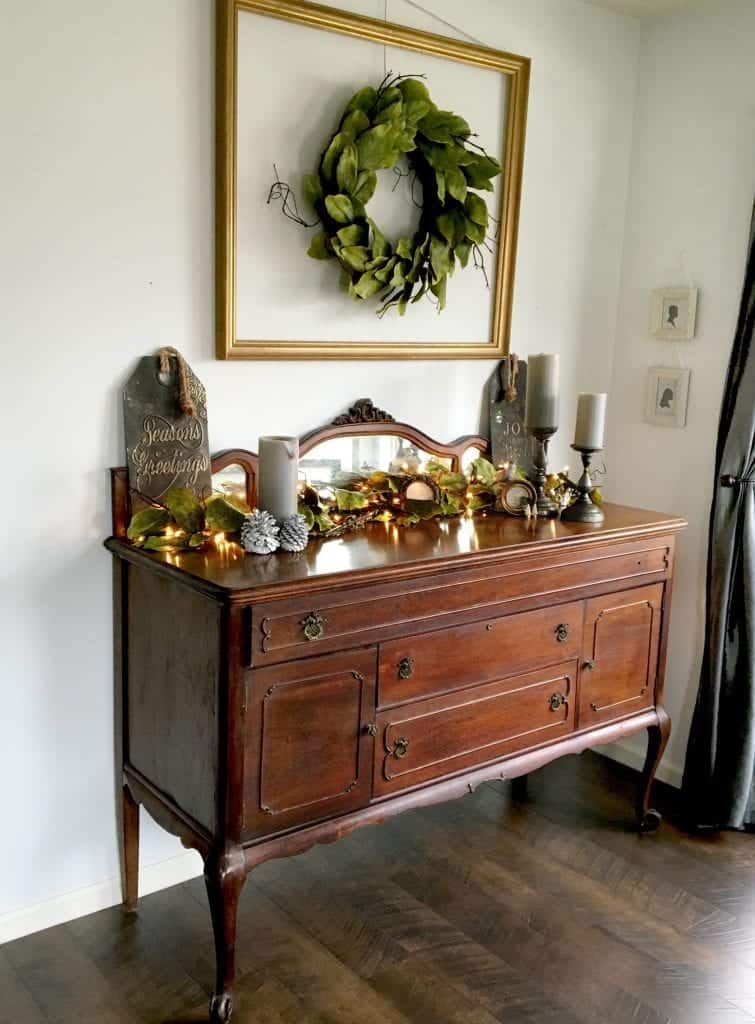 A little paint may be needed. I'm thinking grey. And white walls. And a new frame.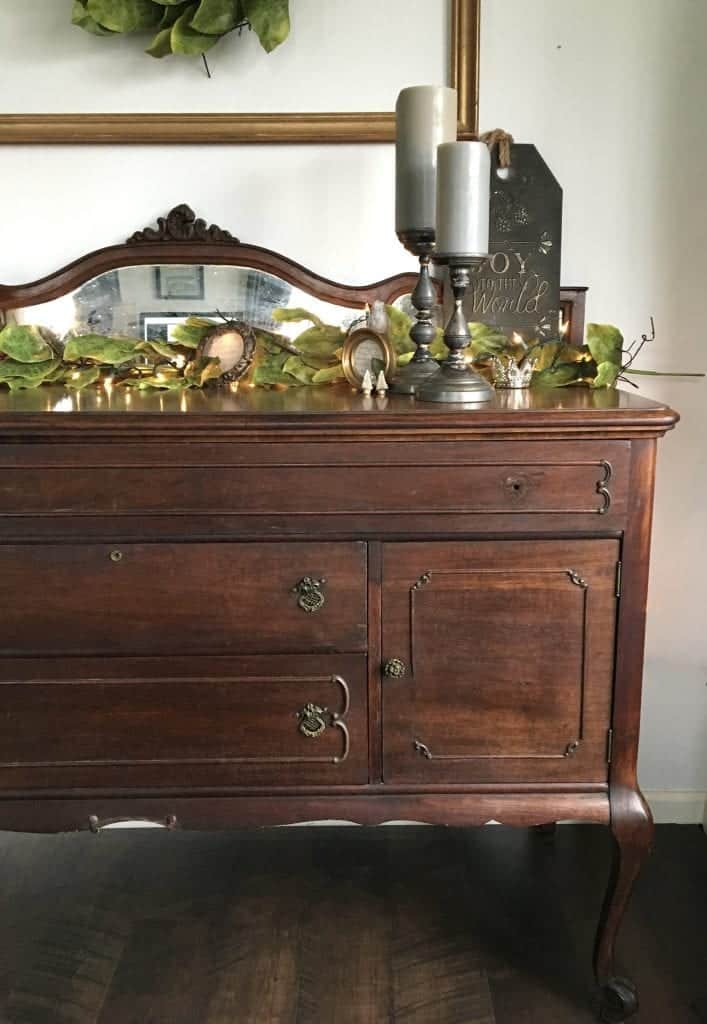 She needs a little work. I can create the missing trim myself using this DIY clay moulding technique I learned from Nancy at Artsy Chicks Rule. I can stain the clay molding to closely match, or paint it a new color.
This buffet allows me to bring in a little more French inspiration into the house. If I do paint, I'm leaning towards a mix of Annie Sloan's French Linen combined with Graphite along with a darker wax, much like the buffet makeover found on Urban Patina. But for $50 I'm letting this piece become the impetus for some small changes in our office-wanna-be-dining-room.
I'll post the final results in an updated blog post in the next few days.
As for my holiday decorating you can expect my official holiday home tour 2017 very soon! I pared things down a bit this year and made some fun purchases that I can't wait to share. Be sure to visit my past holiday home tours for some more ideas and inspiration.
Happy holidays!