Last year I went through a phase where I was stenciling my own pillows. So in this post I'll share how to make an adhesive stencil for pillows and more. Here is the result of our family's group pillow-making effort…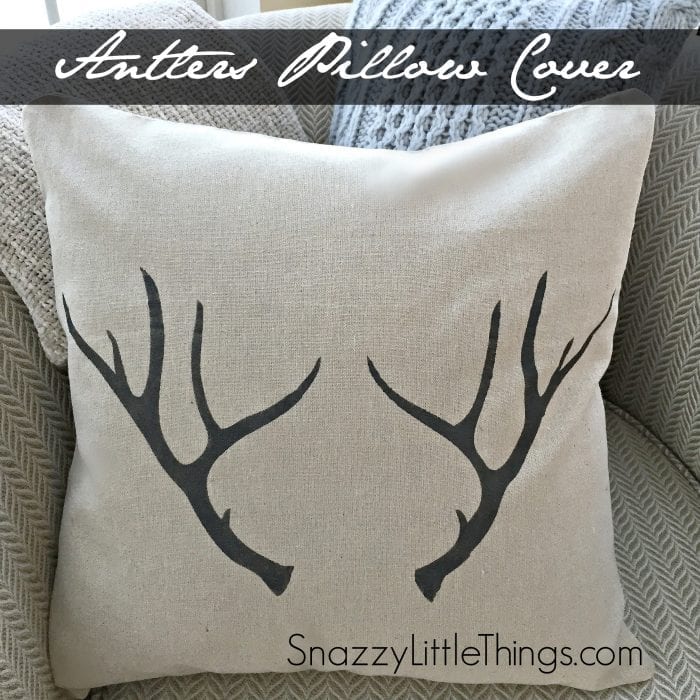 Become a subscriber, and you can have instant access to these template to use on your Silhouette to create your very own stencil. You will also have access to our "be merry" greeting below.
Pillow #2: "Be Merry" Pillow Cover.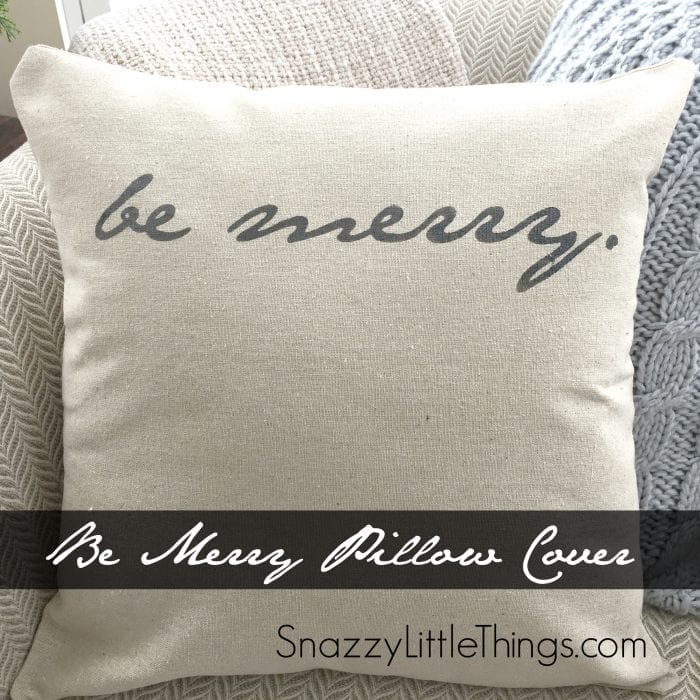 How to make an adhesive stencil for pillows
The reason I use adhesive stencils on fabric is the quality of your stencil is much better. I found really inexpensive pillow covers at Hobby Lobby for only $4.99 each. If you want to take the extra step get really crafty and make your own stencils, my recommendation is to purchase a Silhouette Cameo. It sure beats calling specialty printers like I have in the past. I also use Con-tact Paper from Walmart to cut and make these. Here is a list of materials:

DIY Stencil Transfer Process
The process is very similar to the process I used to make my own farmhouse signs. The contact paper adheres perfectly to the fabric.  You simply press them down onto the pillow like a sticker, then peel the top layer off. This is what makes the stencil look so clean and perfect when it's freshly painted–even on fabric.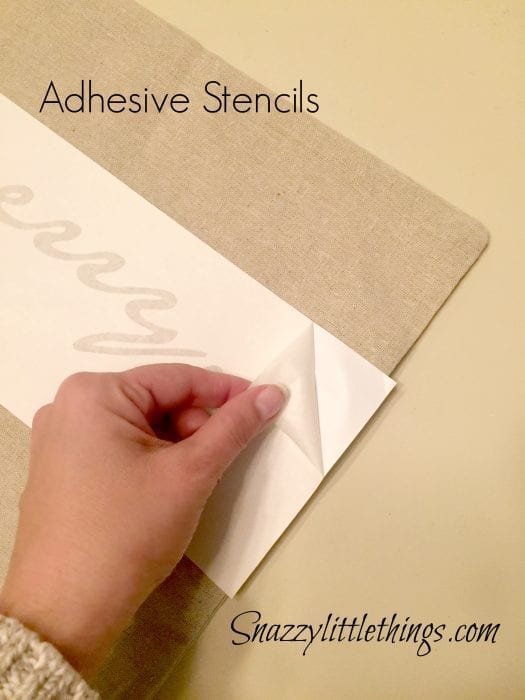 Place a plastic sheet inside of the pillow cover to ensure no paint bleeds through, and start stenciling. In my case, I used a light coat of craft paint in Platinum shimmer along with Martha Stewart Foam Pouncers.  Be careful to not use too much paint. For this project I used the acrylic paint without the fabric medium, then I used and iron on the reverse side to heat-set the painted design.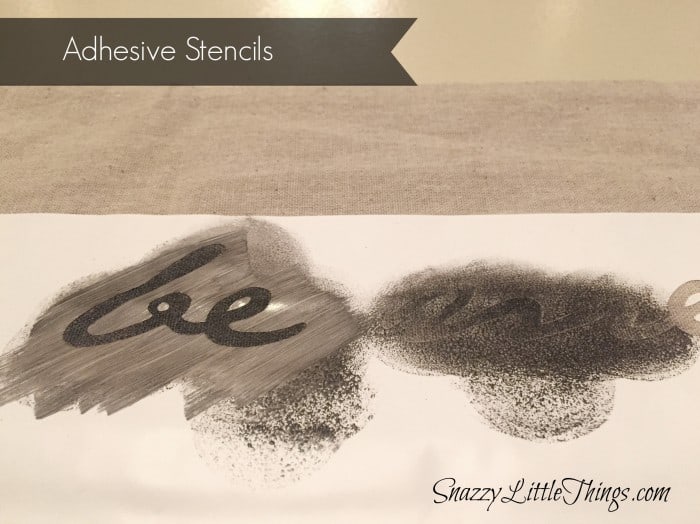 Once the paint is dry, I carefully peeled it off…and the paint looked as if had been printed professionally. No bleeding and no leaks under the stencil.  I simply turned inside out and heat set the pattern, and I was done!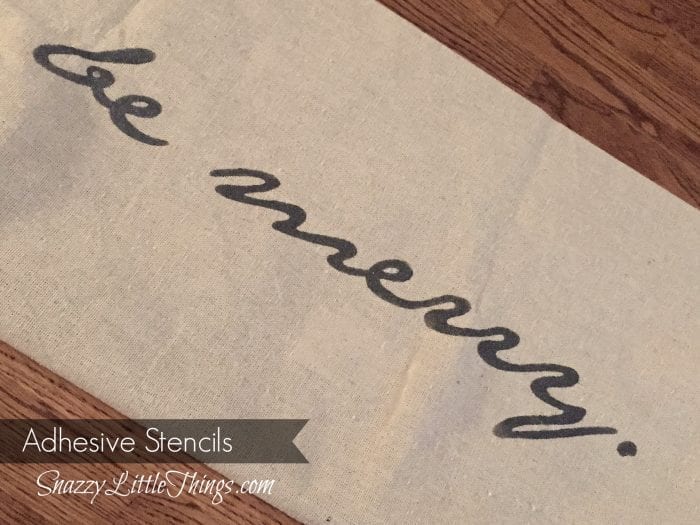 I followed the exact same process for the antler pillow.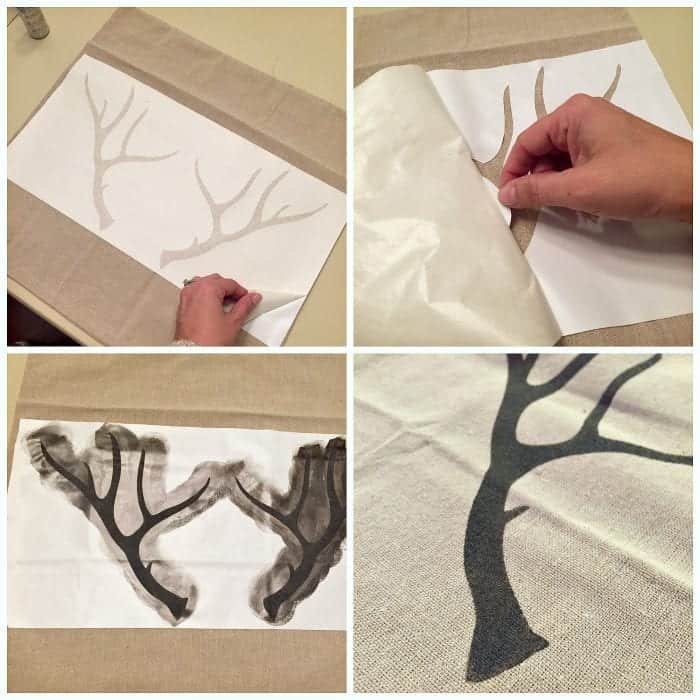 Here is a glimpse of a sign we made for another friend of ours…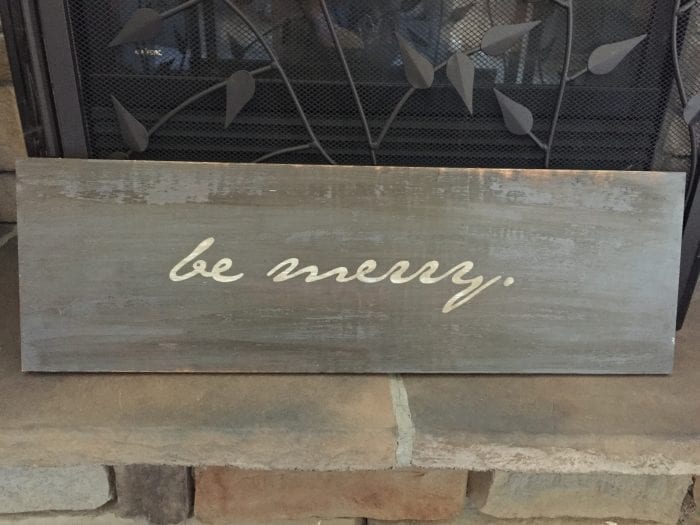 Once you're a subscriber, you have access to all of our free printables. Enjoy!