***
Today is all about handmade gift, and last year I went through a phase where I was stenciling my own pillows. My brother-in-law was kind enough to turn them into an adhesive stencils. (He has his own graphic design firm, it helps having family members in high places).  Here is the result of our family's group pillow-making effort…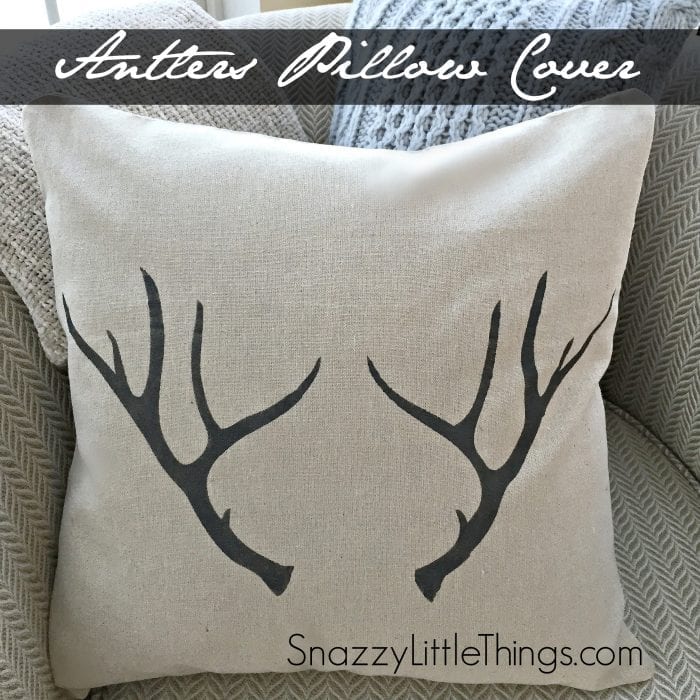 Become a subscriber, and you can have instant access to these template to use on your Silhouette to create your very own stencil. You will also have access to our "be merry" greeting below.
Pillow #2: "Be Merry" Pillow Cover.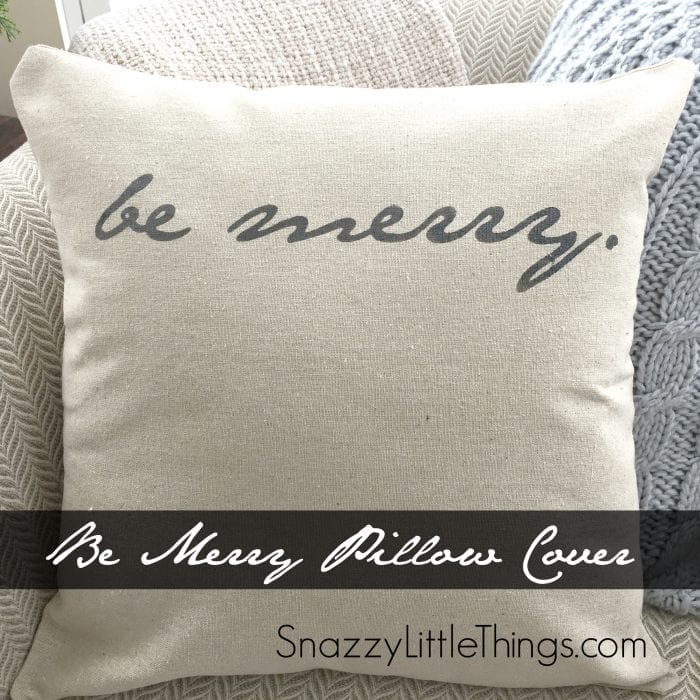 Now, if you want to take the extra step get really crafty, call a few specialty printers like my brother-in-law, and you can also try out adhesive stencils. They are awesome and adhere perfectly to the fabric.  You simply press them down onto the pillow like a sticker, then peel the top layer off. But be warned, these are exceptionally adhesive.  This is what makes the stencil look so clean and perfect when it's freshly painted–even on fabric.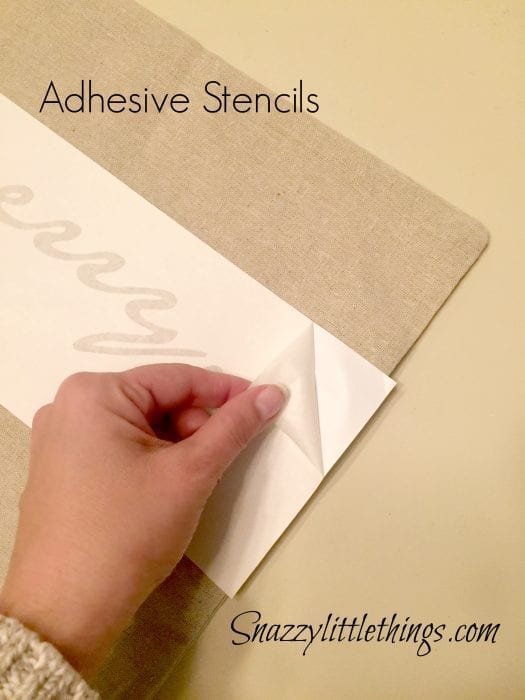 Place a plastic sheet inside of the pillow cover to ensure no paint bleeds through, and start stenciling. In my case, I used a light coat of craft paint in Platinum shimmer along with Martha Stewart Foam Pouncers.  Be careful to not use too much paint. For this project I used the acrylic paint without the fabric medium, then I used and iron on the reverse side to heat-set the painted design.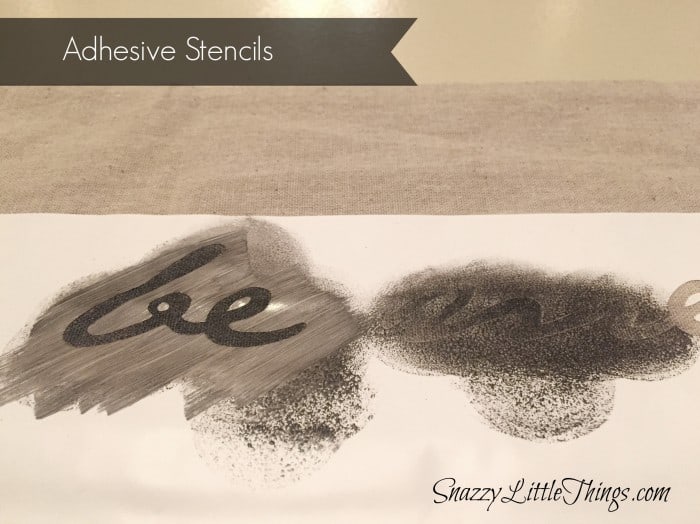 Once the paint is dry, I carefully peeled it off…and the paint looked as if had been printed professionally. No bleeding and no leaks under the stencil.  I simply turned inside out and heat set the pattern, and I was done!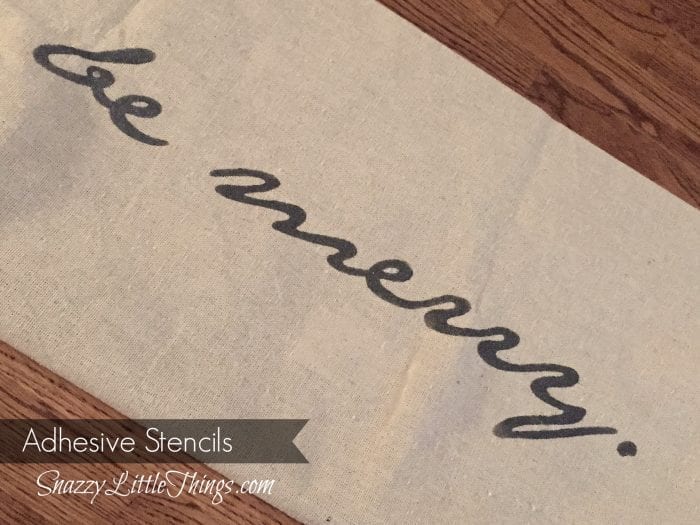 I followed the exact same process for the antler pillow.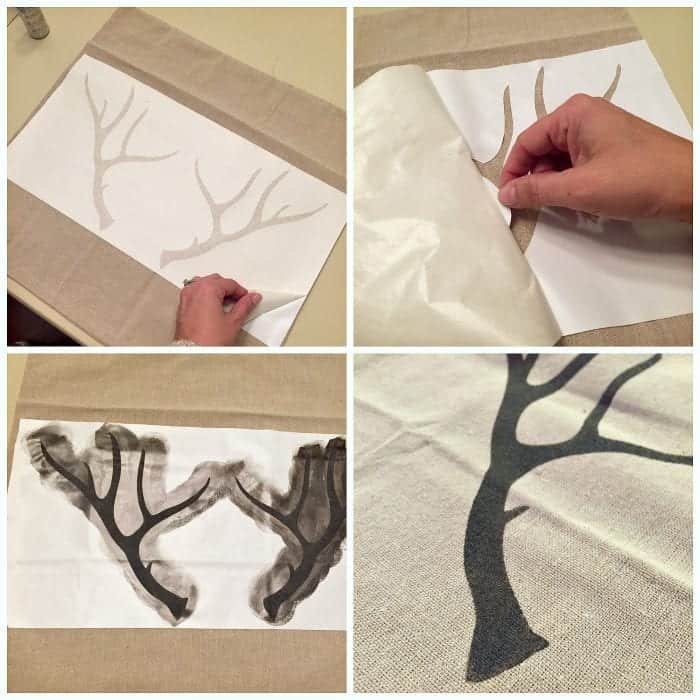 Here is a glimpse of a sign we made for another friend of ours…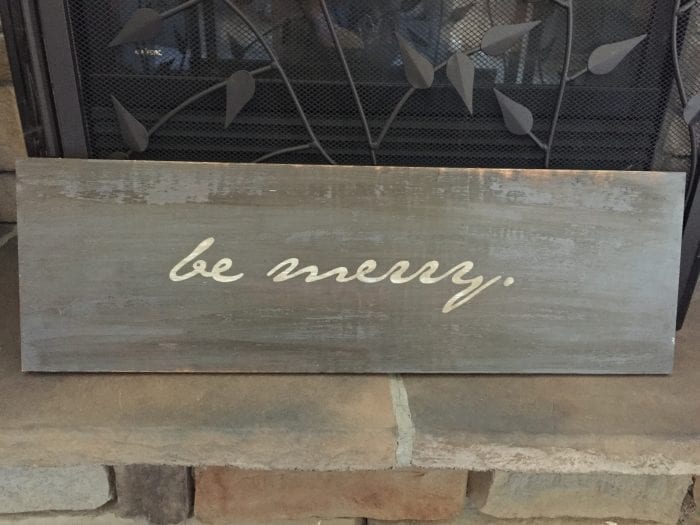 ******
Last year we also had a blogger "gift exchange" and Dria from DIO Home Improvements drew my name. Here is is on my doorste. So exciting!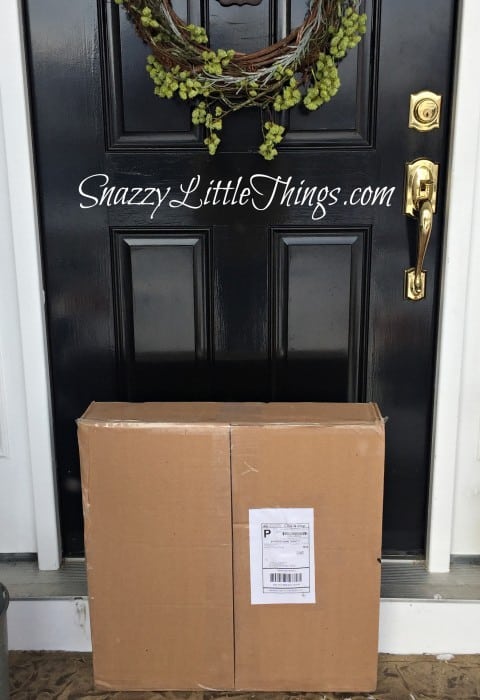 I love Dria's her style, so I could only imagine what I might find inside. When she and I stayed in New York, she made me a gorgeous ring which I love.
But look at what I had in store for me…a handmade wreath made with layers and layers of yarn and felt. And look at the details!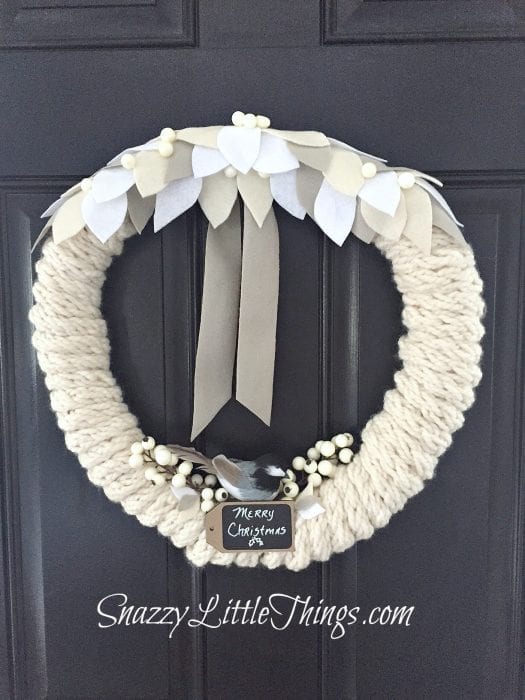 Her workmanship on all things holiday is always perfect.  She is a master at making decorations. This wreath is so soft and cozy, I want to wear it.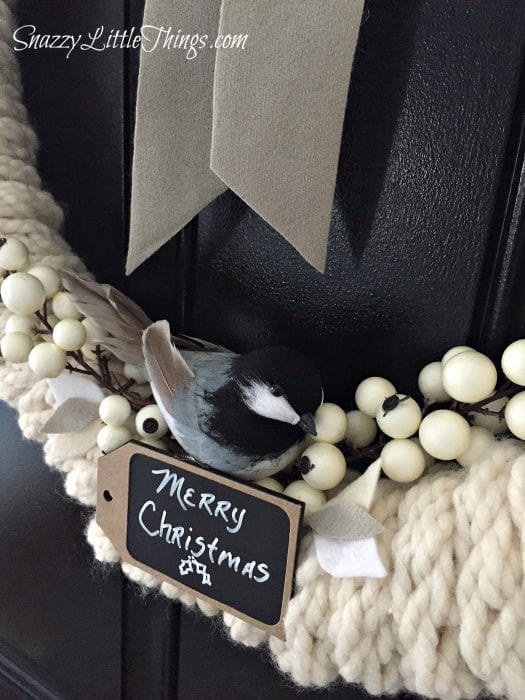 And when I opened this next box and saw what was inside…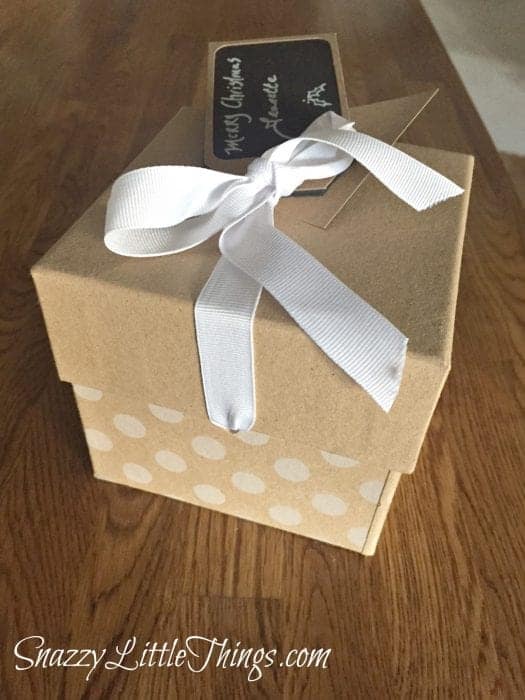 Inside were these perfect little personalized ornaments. Dria had intricately created one for each one of my family members. Can you believe how sweet she is?
She even made one for my dog, Buddy: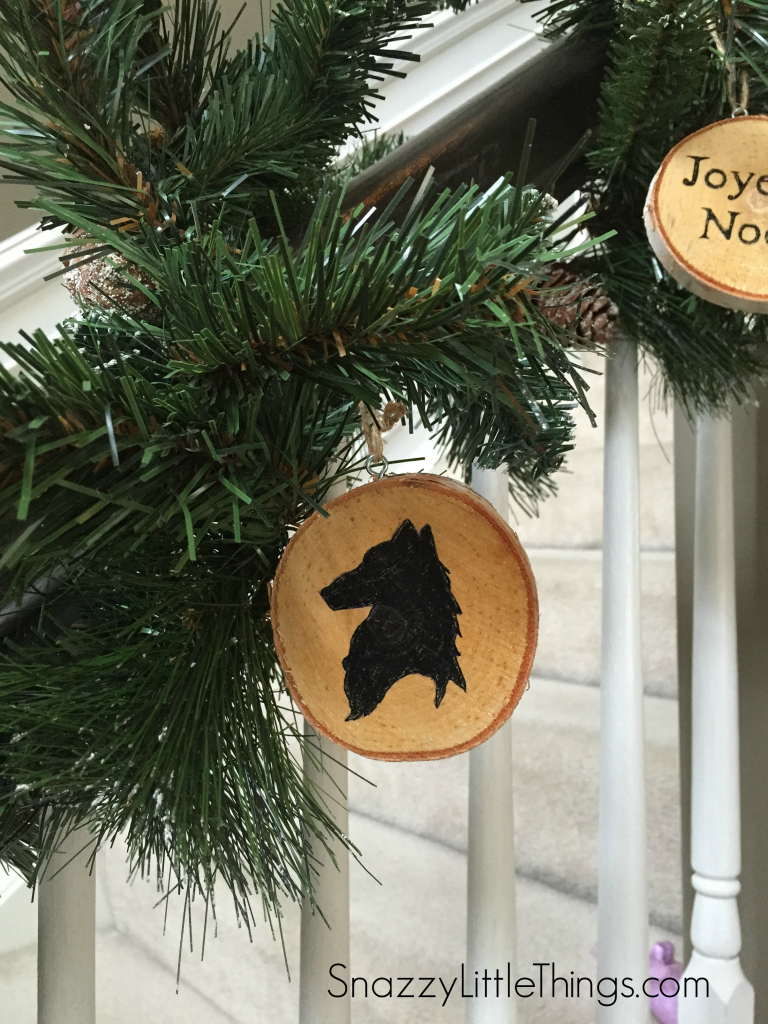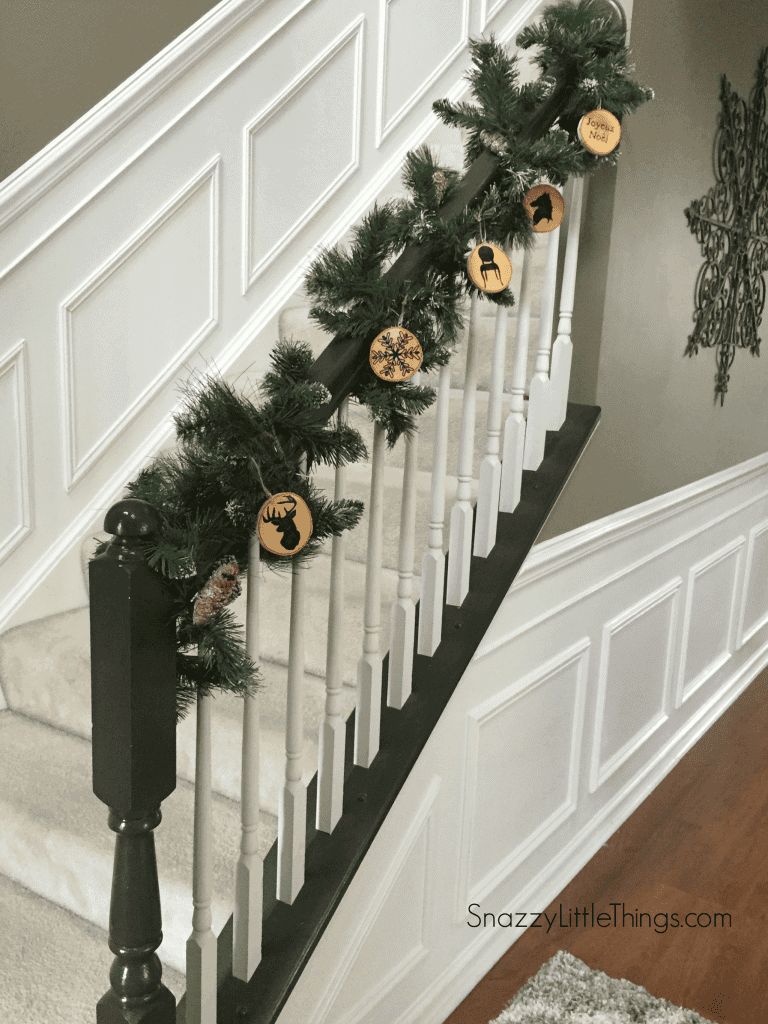 And…they're reversible: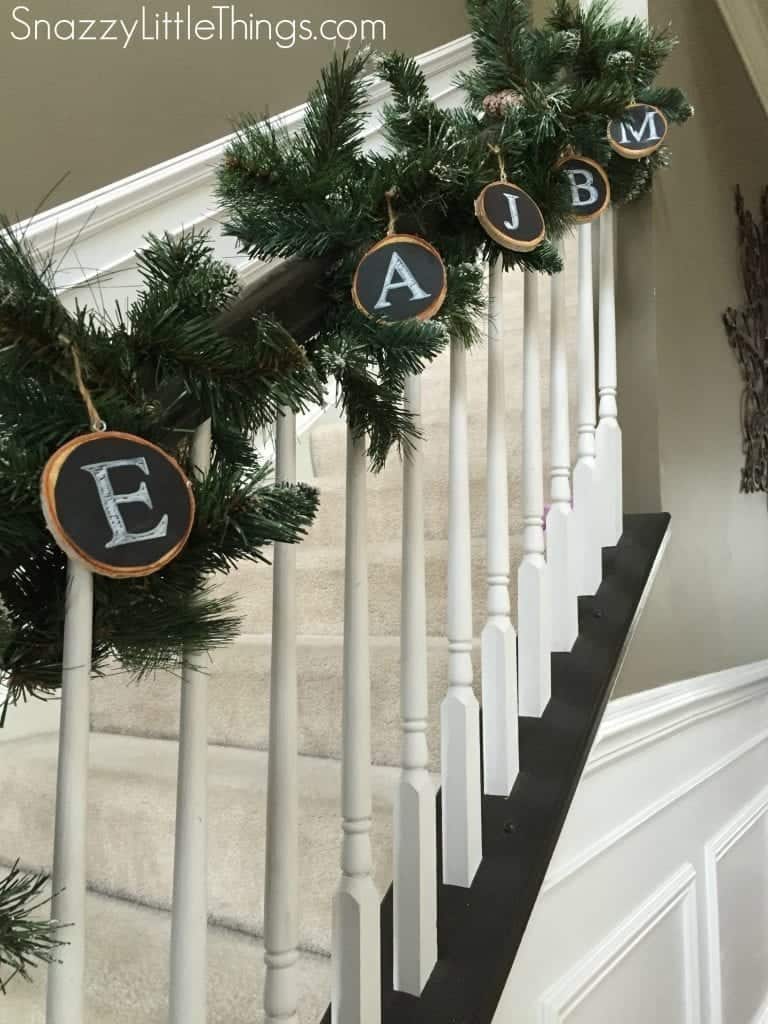 Well, you'll have to pay Dria a visit to see how she made them. This little box alone is a keeper.
I love my blog friends!
***
Want to see all of the handmade gifts that were part of our national gift exchange? Be sure to visit all of the bloggers that participated!