How to Make Your New House Feel Like Home
When you first move into a new house, it can be difficult to make it feel like home right away. While you're settling in, you may be trying to adjust to the new arrangement and struggling some. Below are a few tips that can help you feel right at home in your new house.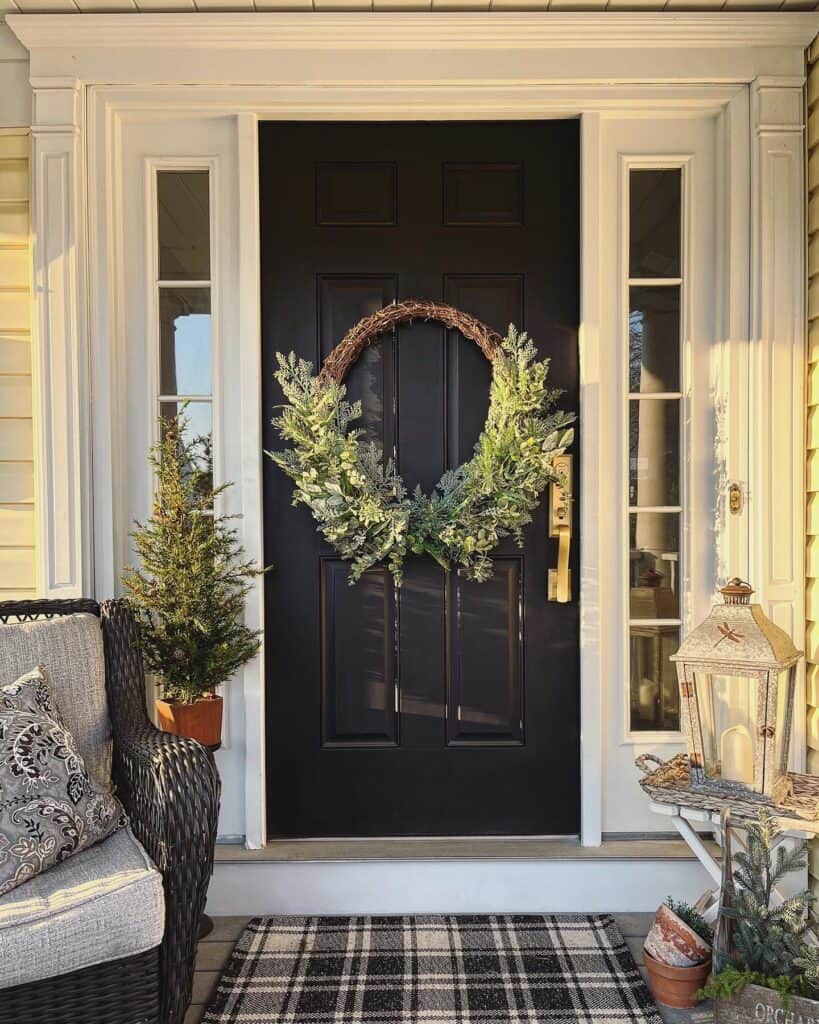 Paint Your Front Door
Painting your front door is a great way to make your home immediately feel more uniquely yours. Your front door is the first thing that your guests will encounter when they come to your home, so making it a focal point in your curb appeal can have a big impact on people's perception of your house. Did you know that a black or neutral door can increase a home's value by $6500?
Get Photographic
Displaying photos in your home isn't a new concept, but if you prioritize it while you're unpacking, you can make your home feel like your own quicker than you expected. Whether you're part of the 33% of home buyers who are buying a house for the first time or if this is your second, third, or fourth house, you're bound to have photos that hold sentimental value to you. A gallery wall is one great way to get a lot of pictures up and also create a centerpiece of decor for a room. To create a gallery wall, you just have to purchase a handful of frames. These can be in varying sizes and shapes but in a similar color palette for an eclectic look, or they can be the same exact design and size.
Look For Unique Decor
If you're shopping for decor that will make your home feel like your own and not straight out of a magazine or off of Pinterest, you should look for pieces that match your personality. For example, if you are obsessed with the color pink or Monstera leaf print, look for pieces that have those elements. If someone will walk into your home and say "that's so you," you might want to pick it up. To find quirky and unique pieces, you can try to find small businesses in your area or online. Many pieces from the 28 million small businesses in America are handmade or uniquely designed and not widely available, which means that they can more accurately reflect you and your personality.
Put Out Fresh Flowers
If you want your home to feel lived-in, adding bouquets of fresh flowers can really help. You don't have to buy expensive flowers to make a big impact — even buying a few small bouquets of the same flower and arranging them yourself can be very effective for decor. In addition, the vases that you choose to use can add a lot to your home. Thrift stores and second-hand shops are a great place to look for unique vases at a reasonable price.
Display Mementos
You undoubtedly have some mementos or items with sentimental value in our possession. Displaying these items will help you feel more at home because you'll be reminded of the positive memories associated with your possessions. Maybe you have a handful of souvenirs from trips over the years — you can create a small display with those items to be reminded of your travels and include the souvenirs alongside pictures of the trips. You can also create a display for other major events, including your engagement or wedding. You can displays pictures, your guestbook, and even create a place to put your rings when you aren't wearing them. If you want to have a small ring display, pick a dish or ring holder that matches your engagement ring and wedding band, whether you're part of the 75% of American brides that have gold and diamond rings or if you have a less traditional gem or jewel such as sapphire. Displaying items related to such a positive memory can help you feel right at home.
Show Off Your Hobby
Whatever your hobby is, you can probably incorporate it into the decor of your home. Displaying something that you love and have passion for can really make your home start to feel like your own. Whether your hobby is reading, biking, knitting, or anything else, you can incorporate it into the design of a room or two. If you regularly participate in a sport, you can hang up any medals you have from it and even old gear that you've retired. If you're a runner, you can hang up race bibs, display your retired shoes, hang up a race photo or two, or a poster with a running-related quote or joke. If you're on the craftier side, you can make the storage for your craft supplies a decor piece instead of something you hide away in a drawer. If you love embroidery, display your spools of embroidery floss on the wall instead of keeping them in a drawer or cabinet.
Add a DIY
Creating DIY decor for your home will immediately make the space feel like your own. You don't have to suddenly become a craftsman to complete a cool DIY project for your home — you can do something as simple as repainting your kitchen cabinets or something more involved like building a fire pit in your backyard. Creating some art for your walls can also be a great DIY that is relatively easy. If you create abstract art, you can just paint a canvas with the main colors that are present in a room's decor without having to really have a vision or concrete image. This can help tie together the decor while also adding a great personalized touch to your home.
A new house can feel impersonal at first, but by adding your decor and personal touches to it, it will feel like home in no time.
How did you make your house feel like home when you first moved in? Let us know in the comments!