Today I thought I'd give you a tour of our antique booth located in a cute, historic town in Ohio. I love to experiment with lots of "snazzy" little things to see how they work together. Just like at home, I always try to have a focal point using a huge statement piece. I've learned that grouping odd number of items seem to work better than pairs.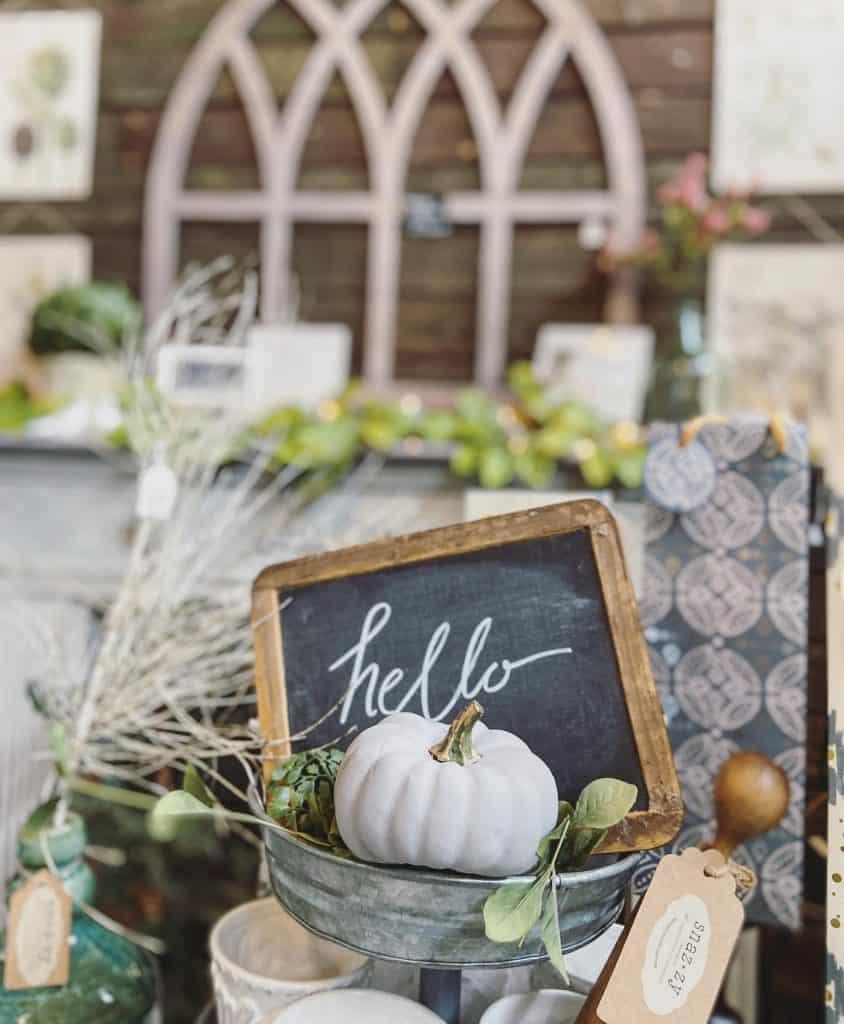 My personal decorating "rule of three" is that I use something tall, something green, with something vintage. Click here to read about the REAL "rule of three".
But most of all I like to tell a story.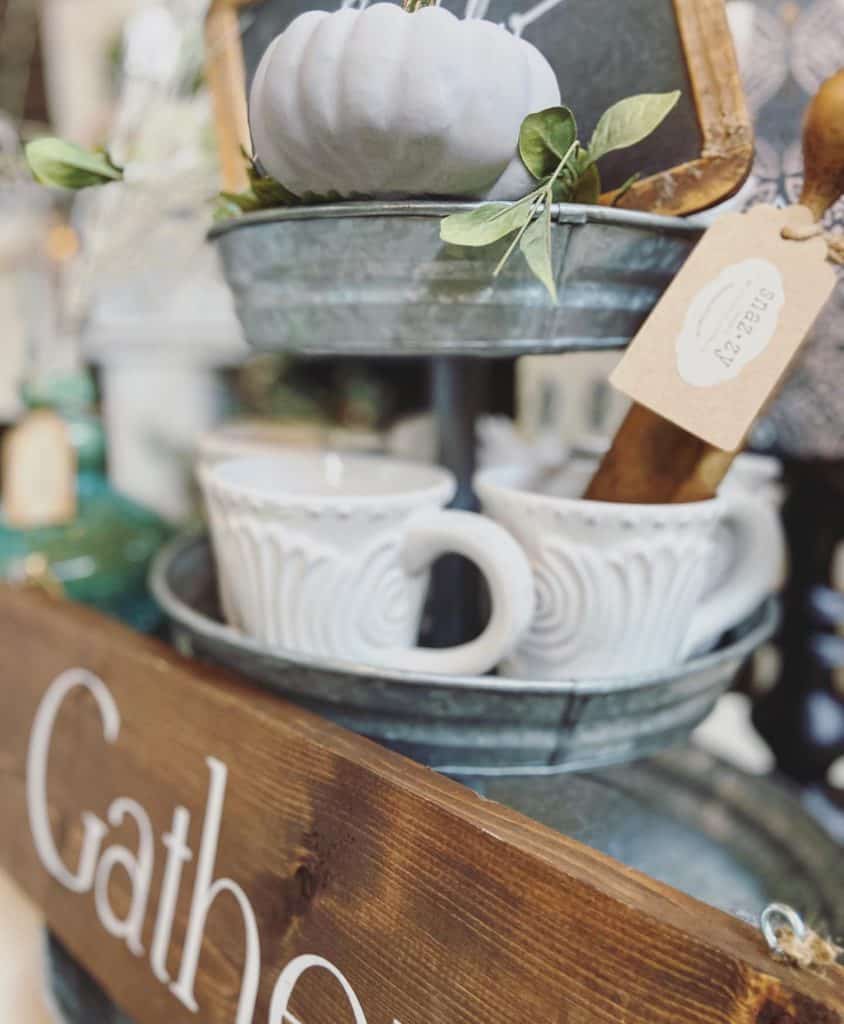 This is my "side hustle" that I fill with our handmade and repurposed vintage items. In addition to making our own furniture, I try to find items that need some love, then give them a second life. The fun part is showing people how to stage the pieces in their own home.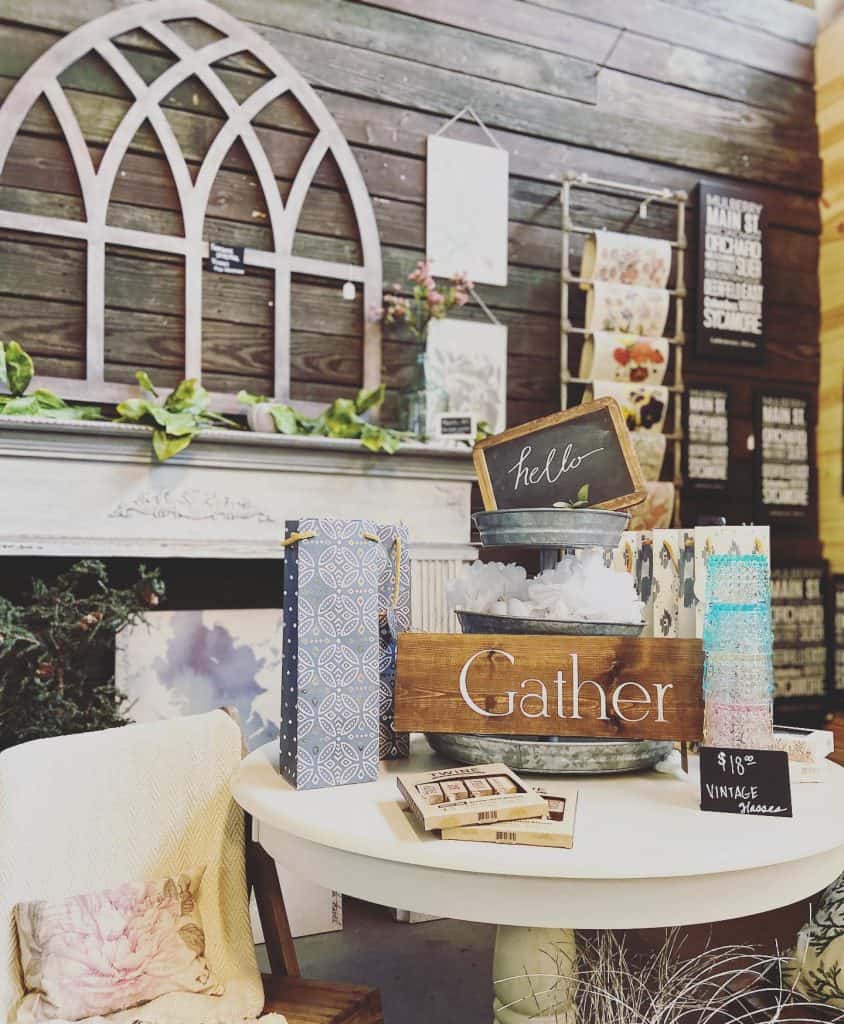 At home, my vignettes are super simple. I learned at home that less is more. But in my booth, the more the merrier.
My Side Hustle Income:
Let's say you love to be creative, you don't want to open an antique booth — but you'd like to create a second income during these uncertain times. By becoming a "Maker" you can sell your creations online. It's as easy as opening up your own Facebook page, host videos and to sharing links to products.
My online sales (alone) have generated an income of around $500 / month without trying too hard! All I do is share videos with links to products. I haven't even promoted it too much, but I plan to start.
Once you sign up, you can shop for supplies (using your own link), and generate a second income selling on Facebook Marketplace, or in a booth like mine.
And…the products are just beautiful…
If you're more inclined to open an antique booth – I have lots of pictures of our past shows. Click through to see all of my booth ideas when we used to do traveling shows. Now we prefer to stay local and keep our online shop alive and well.
If you have questions, I'm happy to answer them and help you grow your business!