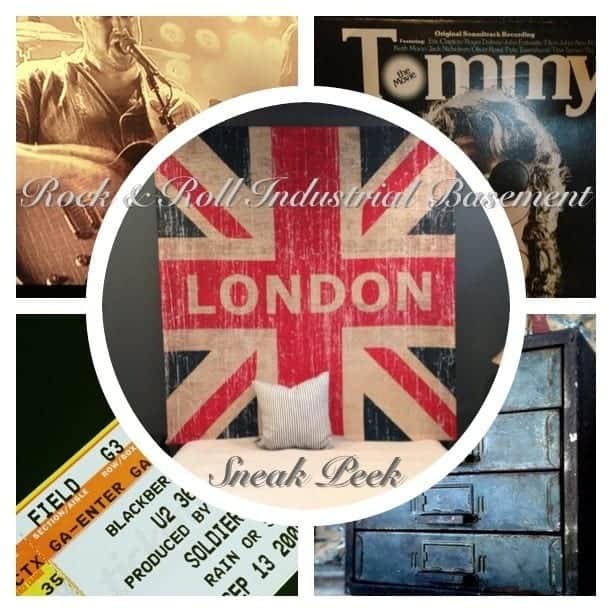 One of our passions is collecting new and vintage rock memorabilia…of the punk-rock-British-invasion variety. Here is a sneak peek at some of the elements that will make their way to our newly remodeled industrial basement.
I was looking everywhere for large, inexpensive wall art that we could use to anchor our theme and we found the perfect image that complemented the look that we were going for. This produced the massive, 70″ x 70″ photo you see in the center picture (above).
Tutorial:
Buy a shower curtain with the image of your choice. Build a frame. Staple shower curtain to the frame. Hang it on your wall. Voila! 🙂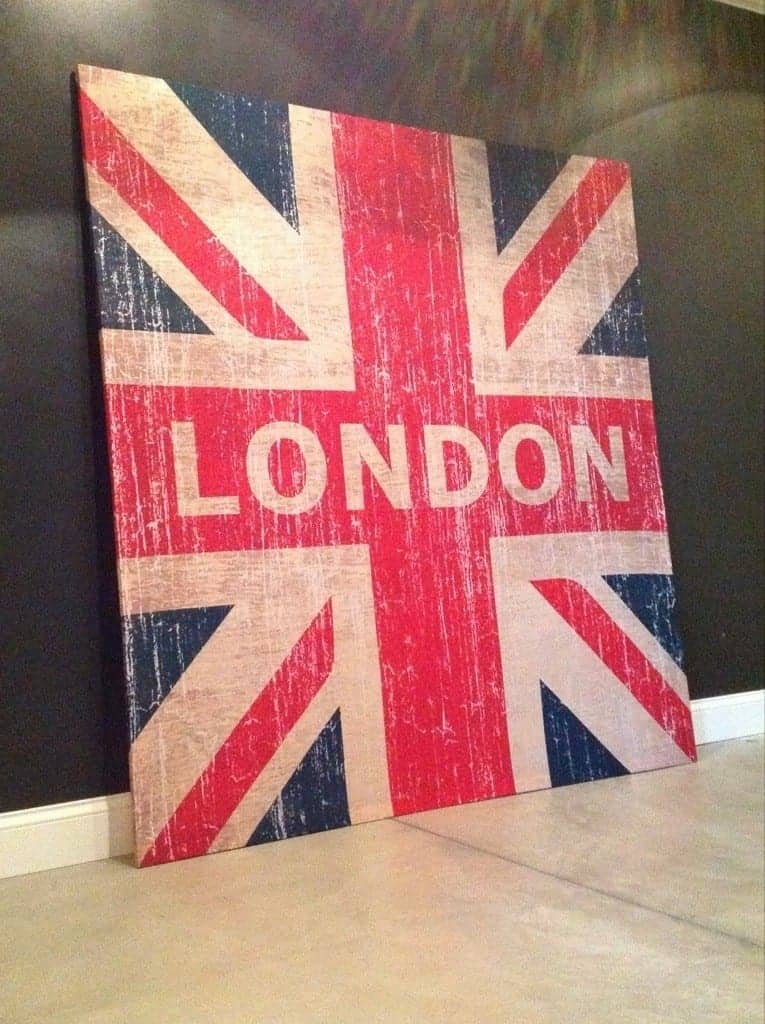 We plan to have a funky mix of antiques, industrial and steampunk elements making their way into the space as well. Think "Restoration Hardware" on the cheap. We want to fill this space with lots of eye candy from our past, including concert photos and autographs, framed album covers and concert tickets.
Music is usually pumping through the veins of all of us here at our house…from The Who, The Clash, English Beat, Mumford & Sons. Thanks to Mr. Snazzy…British and American rockers are almost always playing in the background. And thanks to ME…we now both play gee-tar (in our free time).
So yes, our home will have a split personality.
Come upstairs in the cottage sunroom for a spot of tea…
…or head downstairs for a pint at the pub, and some head banging!
Carry on!